As the inflationary environment and economic uncertainty persist, many people are not only diversifying their investments, but also changing their place of residence. The now unstable economy in the western world has those looking for alternative investment strategies turning to developing countries like Costa Rica to not only work from paradise, but also invest their capital in real estate. Those investments can serve as passive income opportunities, as properties can easily be converted to produce lucrative rental income. At YokoVillage we have developed several investment strategies to fit the diversity of entrepreneurs and professionals. We have also simplified the process for you, and created easy steps to help make your dream of working from Costa Rica come true. The quality of life here enables many location-independent entrepreneurs to find a healthier work-life balance, while enjoying beautiful homes with grand ocean-views surrounded by magnificent flora and fauna. Living in one of the world's Blue Zones and being surrounded by a more stress-free environment can afford a better quality of life, and ultimately, better health and well-being.
Seller financing at YokoVillage now available!
As interest rates continue to rise, homes become more expensive, and buyers pay more for their investment. With increasing prices, a staggering inflation, and extreme food prices in the US and other first world countries, purchasing a home in and relocating to a more peaceful part of the world is a great option for those looking to live more balanced lives. Buying real estate in Costa Rica also allows you to apply for residency. We are happy to announce that YokoVillage is now offering financing as part of the purchase agreement for those interested in becoming a member. For a downpayment as little as US $100,000 with several great financing options, you can now own your piece of paradise while investing in the future. Interest rates as low as 0% are available for payoffs within 18 months, and 7% if your loan is repaid within 24 months. YokoVillage members can choose from prime ocean view lots, to properties nestled in the jungle, and our lots start at just US $300,000. For more information, see Our Detailed Purchasing Process.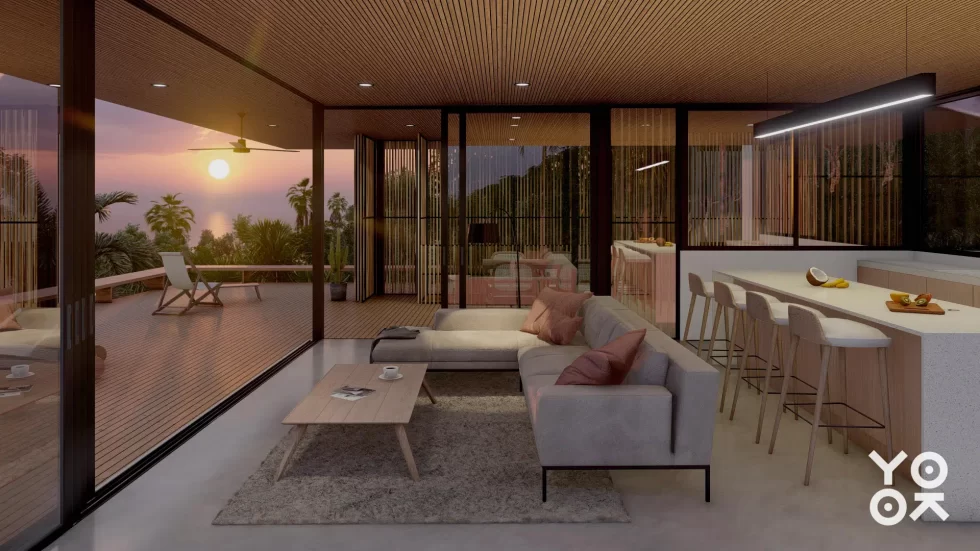 3 Ways of investing at YokoVillage
Let's face it, between the volatile stock market, unsafe real estate investments and political instability, the first world no longer provides the best way to invest capital. By owning property outside of your home country, you can guard yourself from instability that may arise on the homefront, while reaping the benefits of your investment here in Costa Rica. But finding the perfect piece of land, maneuvering the purchasing process, and finding a competent and trustworthy team that operates from a place of integrity can be a stressful process. Thankfully, YokoVillage has already done all the work for you. We have teamed up with the best professionals, and will also help guide you through the entire process, whether you choose to build your own home, or buy a ready made Villa. YokoVillage provides several great investment options for those not only looking to live in and work from paradise, but also create a profitable investment.
Option 1 – Purchase land, and build your own home.
Here at YokoVillage we have many great opportunities with lots nestled in the jungle starting at just US $300,000 up to $550,000 for lots with prime ocean views. Group purchase programs are available to join, and we have a team of experts in place who will help you every step of the way. At YokoVillage North the lots are ready to be built, and permits are in place. We have assembled an amazing team of architects and builders, and all the models are designed to seamlessly integrate with nature. You choose the style of home and all the finishing touches, and we will ensure the building process runs as smoothly and efficiently as possible. Click here for more information on the purchasing process at Yoko Village.
Option 2 – Purchase an already constructed YokoVilla.
Ready to make a move and don't want to deal with the construction process? We understand that for some the whole purpose of moving to Costa Rica is to live a stress-free life, and we got you covered. Our first YokoVilla is ready for purchase, and more homes will be completed soon. If this option appeals to you, please connect with us and we will be happy to explain the process in detail.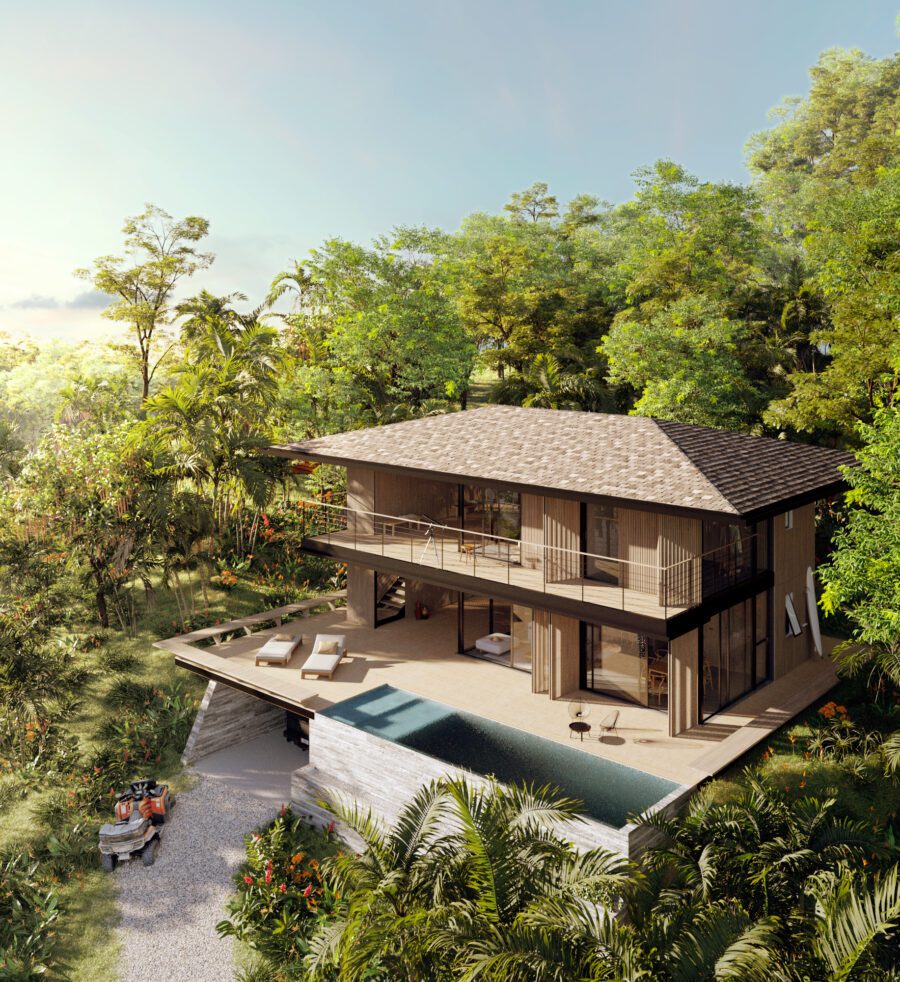 Option 3 – Invest your capital and help the community – and your capital – grow.
YokoVillage is seeking US $6 Million of funding for the construction of 12 new Yoko Villas. YokoVillage has tailored a secured loan deal that allows private investors to enjoy up to 9% annual returns while keeping a valuable signed and executed purchase option, along with the freedom of joining our community by buying a ready-made villa at a discounted price. Investors will also reap other benefits such as first dibs on new YokoVillas and a 10% discount on the purchase of their property. Join us in growing our community by investing capital in YokoVillage and receiving an amazing ROI. Get more information on our Opportunity to Invest Capital with YokoVillage or Schedule a Personal Call to answer any questions you might have.
Interested in creating passive income with your property at YokoVillage?
Santa Teresa is a hotspot for digital nomads and a popular destination for visitors in Costa Rica. The vacation, short-term and mid-term rental markets are booming, but caring for and managing a vacation property can be challenging. At YokoVillage we have created a rental program to help you manage and oversee all the details of your investment, including renting it and managing the transactional details. If you are interested in creating passive income, of at least 10% annually,  with your investment property at YokoVillage, we got you covered! 
YokoVillage as a great place to thrive.
At YokoVillage, we do not just sell land and construct eco-friendly homes. We offer busy professionals the opportunity to live more balanced lives, and create healthy habits, to be able to live from a place of wellness and peace. A community where entrepreneurs can live more fully, maintaining a harmonious work-life balance, and spend more time with family. A place where residents can sit back and enjoy their homes, knowing the utmost care has been taken to ensure the land is respected during the construction process, and that regeneration and reforestation processes are in place to leave the smallest footprint possible. A fulfilled life, in harmony with nature, surrounded by like-minded people, connecting and inspiring each other to live their legacy. That's life at YokoVillage. Join us now!
Please click here for more detailed information about Investing in Real Estate at YokoVillage, or Schedule a Call with us at your convenience!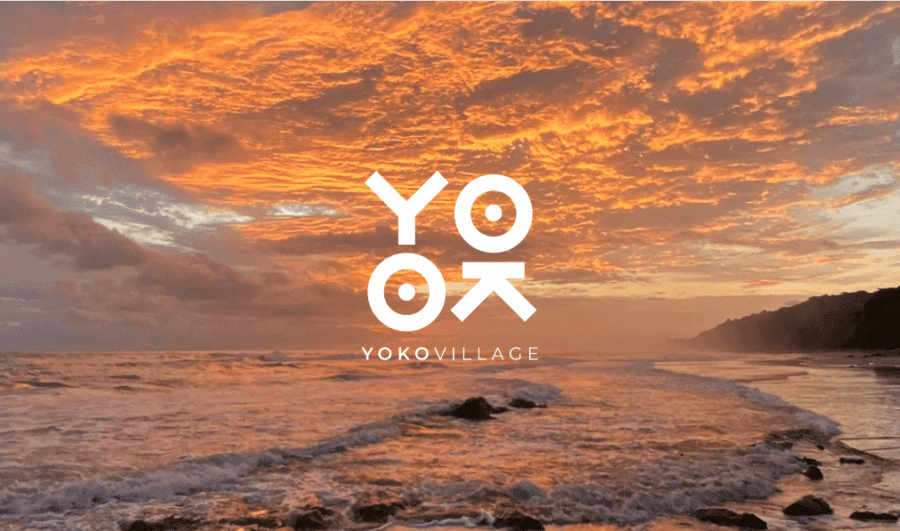 Follow our events on our Facebook and Instagram pages to stay updated on what we do in the community. As always, reach out to us if you have any questions or want to schedule a call with us. Stay tuned for more exciting developments happening at Yoko Village!