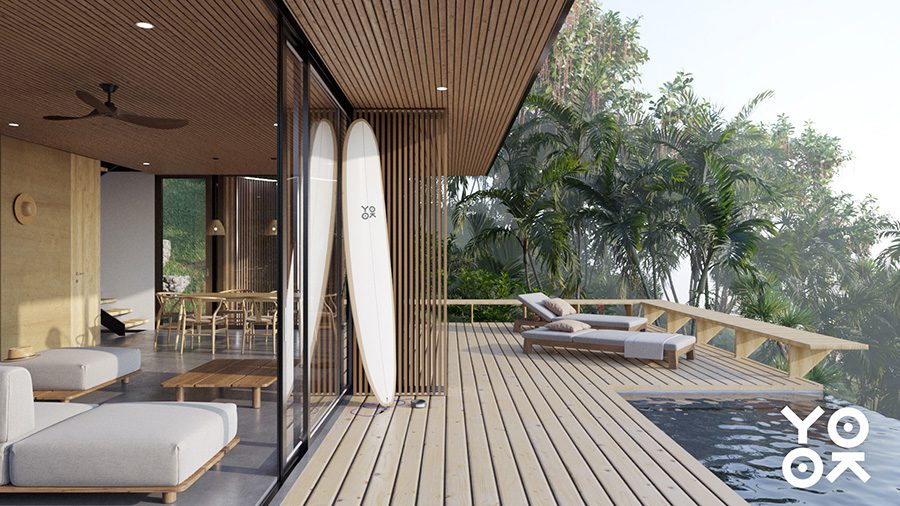 One of our earliest investors and pioneers, Alex Molayem, has touched down on Santa Teresa yet again and recently visited the sites of all our 3 projects: Yoko South, Yoko North and Sangha!
He managed to capture some amazing videos of the sites that we want to share with you, together with updates on how construction has progressed so far. 
Yoko South
First on Alex´s visit was Yoko South where he took a trip through the lush jungle surrounding the site. And yes, we are happy to report that despite the dry season, the surrounding forest continues to be green! 
For those who are interested in ocean view lofts, there are still some available in our Yoko South project. As you will see in the video, our west facing lots have a clear view of the ocean where you can even watch the surfers lineup. Imagine watching the sunset with such a clear view!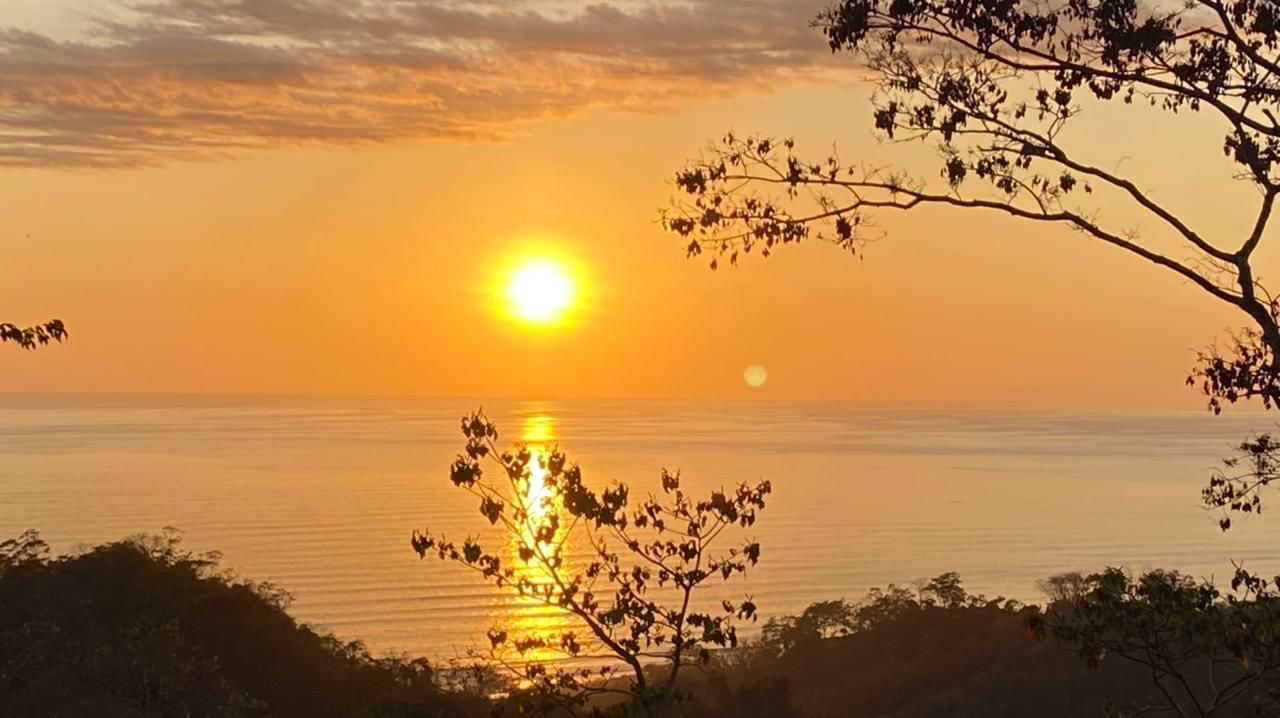 Next stop, Alex and our head of sales Jean, took a hike to the lots with the valley view. Check out the video below to see the views.
Other lots on the property offer even more prime ocean views with views of Carmen beach, Banana beach and Malpais. The back of the lot offers views of the valley and the jungle.
Thinking about visiting us? Good news! We are currently improving a 20 year old road on the property which will give you even more access to explore when you are here.
If you'd like to visit Yoko South and see these views for yourself, you can always schedule a chat with our head of sales Jean here: https://calendly.com/yokovillagecontact
Sangha
Next stop was Sangha, our eco health and wellness hotel where guests will enjoy individual or group bespoke wellness experiences and stay at luxury bungalows located in the heart of nature. Our first 15 bungalows are slated to be ready in July 2022 and we continue to welcome investors who wish to invest in the health and wellness industry this year. 
Foundations and piping are now being laid for our Sangha bungalows and as you will see in the video one exciting part of your stay would be your experience in nature. You will wake up and fall asleep, surrounded by lush green forest and the sound of surrounding forest. 
Here are some photographs of our prototype bungalow: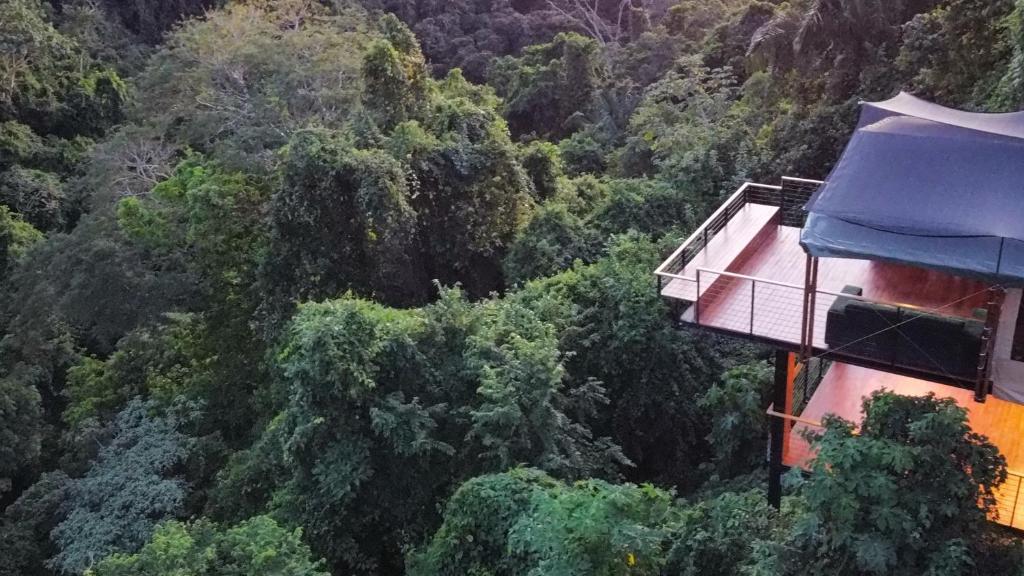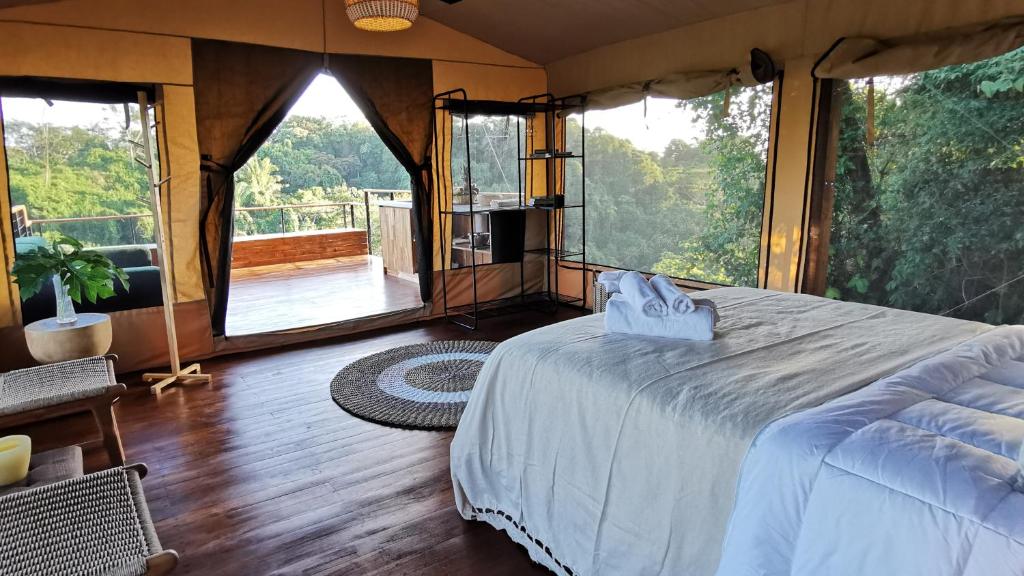 If you want to learn more about Sangha or how to invest, please schedule a call with Alex: calendly.com/alexmolayem
Yoko  North
Our last stop was at Yoko North, where the roads are being improved and are better than ever. If you've ever visited Costa Rica, you know that roads are not always reliable. It can get quite dusty here in the dry season, or slippery in wet season, causing vehicles to get stuck or have accidents.  Our priority is to ensure our residents and their visitors have safe, reliable roads and we are glad to report that our team is doing just that.
Another priority for us, as an eco-friendly company, is preserving the surrounding nature as much as possible. We love Costa Rica's beautiful nature, and that is why we decided to live and build here. As you will see in the video below, we are taking care not to destroy the trees and to preserve wildlife´s homes as much as possible. 
The first structure in Yoko North is also progressing! Our amazing construction team is working overtime and the ground has been flattened and the concrete has been poured for our first Yoko North home!
We continue to have lots available in our Yoko North village! If you are interested in learning more about us, we invite you to come to Santa Teresa. You can drive to any lot in Yoko North, see the beautiful surroundings and pick your lot. You might even hear some howler monkeys welcoming you to the neighborhood. To schedule your visit book a call with Alex or Jean.  .