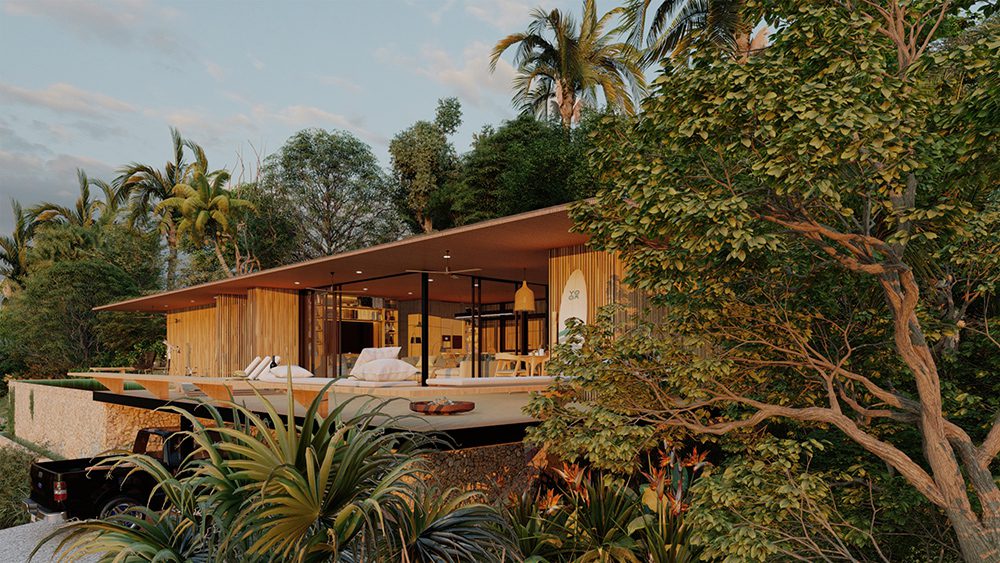 It's been quite a busy high-season in Santa Teresa. Our team has had thousands of calls and hosted hundreds of buyers for site visits. We are thrilled that many of you are interested in buying land in Costa Rica and joining us in creating Santa Teresa's future. 
We've been working to bring you the latest updates to help you understand our vision and follow our progress through our various projects. We've also heard from many of you and the challenges you face in coming to visit at this time. 
Below you'll find important updates for each of our ongoing projects:
Architecture &  Design
Our dream team has created a new 2 bedroom vertical design. This model has an extended deck with a covered outdoor dining area and can be built on any of the lots in our three Yoko Villages. 
Yoko Village North
In Yoko Village North, we've started building the first two homes on site. The next group of homes will be ready to build in June 2, 2022. 
Lot Availability & Prices:
If you wish to take advantage of our lot pricing of $250k, please note that we only have one lot left available at this price and the offer will expire on April 2, 2022. All other lots at this price are now sold out.
All available lots in Yoko Village North are nestled in the jungle, just 4 minutes drive from the Santa Teresa beach. 
Yoko Village South
On January 18, 2022, we finalized the purchase of land for Yoko Village South. We've already developed internal roads and have completed the site map. Our goal is to allow phase 1 members to choose their lots by May 2, 2022. 
Lot availability & Prices: 
There are currently three lots availble with ocean views at Phase 2 prices. Two of these lots are Prime Ocean View and one has Ocean View.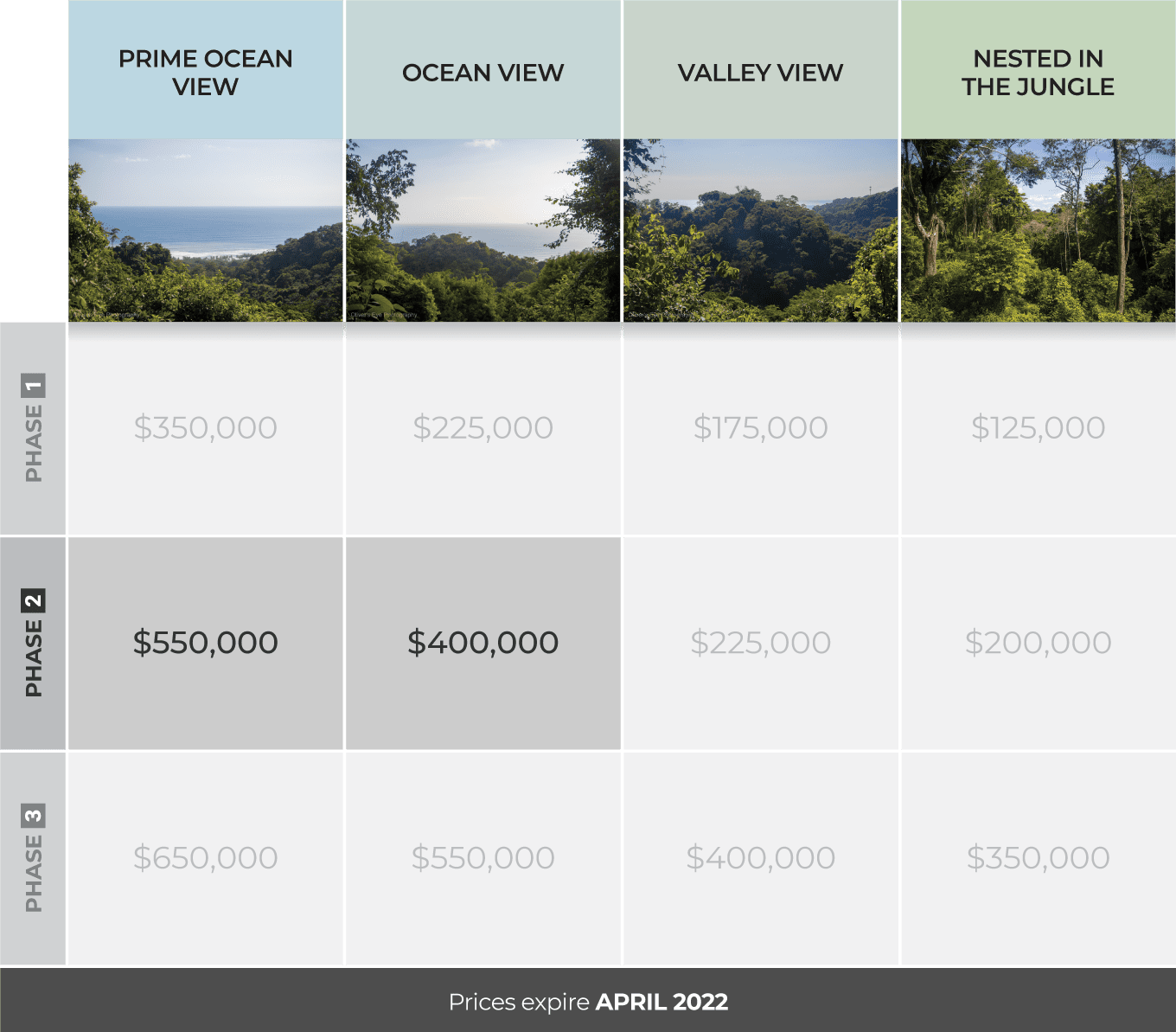 We are in the process of obtaining photograph views of each lot and we'll share more news about this soon. Lots will be ready to build by January 2023.
Slow Living Ventures
We have already sold 30% of lots available in this pre-acquisition phase. We have a few ocean view lots and a good selection of prime ocean view lots available.
We are projected to be sold out within 3 months at this rate. The last Ocean View lots are now being sold at phase 1 prices, ending April 2, 2022.

If you wish to find out more about any of our projects or come for a visit, please schedule a chat with a member of our team here.