Why Santa Teresa?
TRANSPORT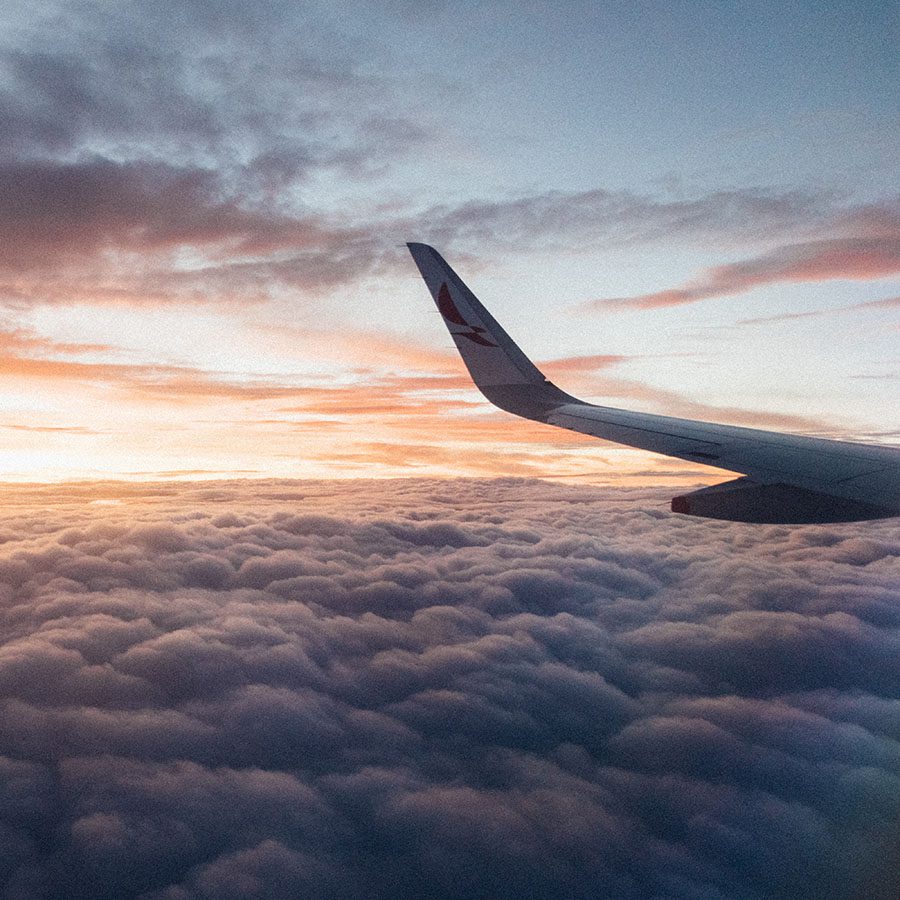 Local flights
Costa Rica has two international airports. The first is San Jose International Airport (Juan Santa Maria, SJO) and is located in the capital of San Jose. The other international airport is Liberia International Airport located in Liberia. Depending on where you are flying from, each airport has different direct flights into the country. From there you can either take a 20-minute domestic flight to Santa Teresa's nearest airport Tambor and Manzanillo, which are 30-minute drive from the town.
Let us arrange the whole trip to your accommodation. From the flight to the pick-up at the airport. Dont worry about it, we gladly take care of you, save time and energy.
Transportation
"The only thing that truly has value is our time"
Costa Rica is a young country. We could say that its development began to be activated only 40 years ago. A country of exuberant jungle and a lot of relief made its public transport system not very efficient. Getting to Santa Teresa, on the other side of the Gulf of Nicoya, can be a dense journey
At Yoko we prefer to work with a professional transport service company that guarantees a pleasant and fast trip. We pick you up at the airport in San Jose, Liberia or Tambor and Manzanillo.
Rental car, Atvs, golf cars, SUV
A YokoVillage client is looking to move to Santa Teresa (or invest). In order not to make a leap into the void, it is essential that they get to know the zone. Renting a car is the dynamism needed to discover all that this wonderful area of the planet has to offer. There are a variety of vehicle choices but I personally recommend a four-wheel drive. You are protected from heat, dust, rain, or mud.
YokoVillage gets you the best price and availability.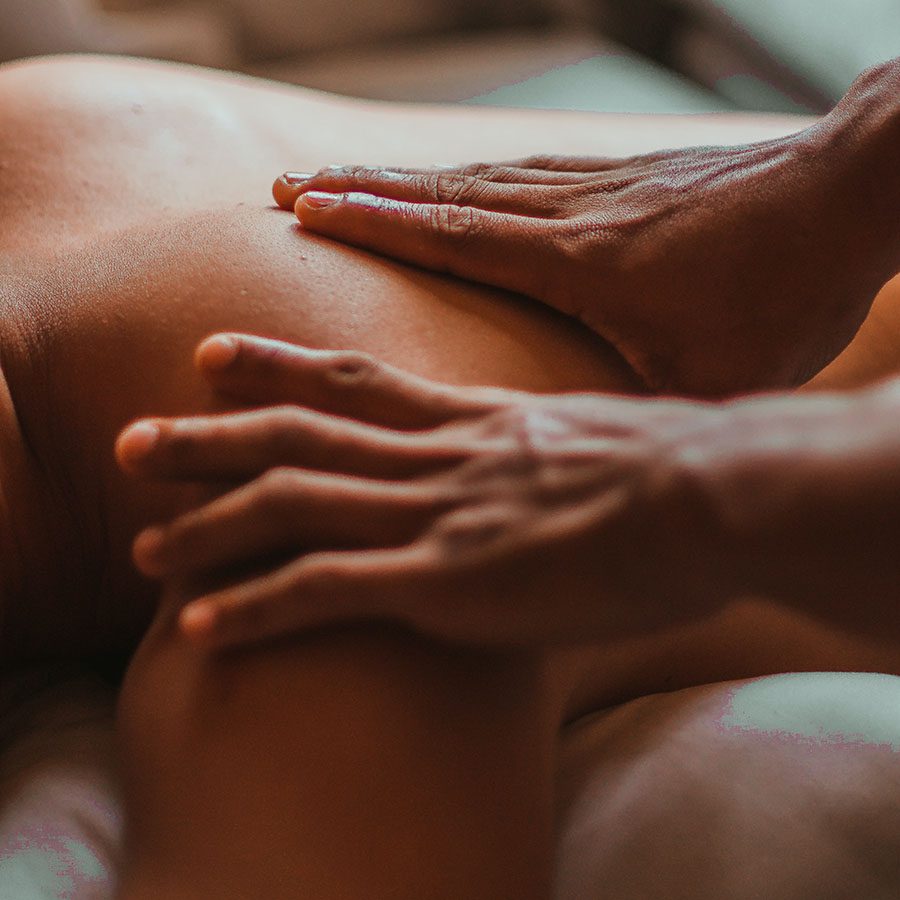 Beauty Salon
People have needs and rights. The need to take care of their body and the right to look the way they desire. We live in a little beach/surf village. The sea, the weather, the lifestyle can make us have a wild appearance yet there is an active social life. Some people accepted this fact and they started forming professional beauty salons and Spas to the standards of incoming foreigners. We can guide you to the right Spa according to your needs.
Some possibilities are:
■ Lips
■ Facial Sculpture
■ Skin rejuvenation
■ Skin boosters
■ Microneedling
■ All season Bio-re peel
Massage
The magic of Santa Teresa is to promote wellness. As a member of Yoko, if you come to see the project and discover the area, it is very possible that you want to give yourself the gift of a good massage. In this way your ideas and your feelings will surely be clearer to connect with your experience.There are many options in the area. We have made our own selection of professional masseuses. It is not by chance that they are the same ones that treat celebrities who come or live in the area.
■ Holistic massage
■ Deep tissue
■ Pregnancy massage
■ Thai massage
■ 4 hands
■ Thai reflexology
■ Couples mssage
Chiropractor
Chiropractics is a branch of health care vocation that focuses mainly on disorders of the nervous system, the musculoskeletal system and the overall outcomes of the malfunctioning of these systems on the health of the patient. This branch of healthcare is an alternative healing technique And not the mainstream medical procedures. It is not limited to but largely deals with neuromuscular disorders such as back ache, neck pain and/or joint pain. Doctors of the chiropractic branch of healthcare are commonly referred to as chiropractors and are trained to practice a medicine-free, only hands-on technique to heal the neuro-muscular-skeletal disorder. They can examine patients, offer a diagnosis and cure for the condition.
If you have back or neck pain and haven't had chiropractic work done before, then please do yourself a favor and go to Neill. You'll have nearly instant relief from most pain… no need for painkillers or just toughing it out for days waiting for your pain to go away by itself.
Reiki
A holistic way to improve the quality of life.
Reiki is a type of "energy medicine" that uses touch. Reiki practitioners say that it heals illnesses by correcting energy imbalances. Reiki is considered a "contact therapy" since it consists of placing the hands on or very close to a person's body.
We work with professional reiki therapists who live in Santa Teresa.
Yoga (Styles, places, private )
To unwind and relax during your vacation you can practice yoga. Several places in Santa Teresa offer yoga classes of different styles and levels. This is also perfect for stretching your muscles to get prepared for surfing.
In general, classes in one place have a limited time and have to be adapted to all the participants. If you are a practitioner or interested in yoga you can go deeper into your practice with a private class.
We can connect you to a wide variety of styles.
Personal trainner
DFI is a training methodology based on comprehensive physical development. We work with the movement in an integrated manner with unconventional proposals. During the classes, strength and endurance are promoted as well as the stability and mobility of the different structures of the body. Through corporal re-education slogans we promote physical health and guarantee a better quality of life. Among the benefits, the prevention of injuries and body aches, better development of all physical abilities and better body awareness stand out.
Biomagnetism
Biomagnetism, or magnet healing, aims at healing your physical, energetical and emotional body through clearing pathogens (bacterias, virus, parasites and fungus) ! It rebalances the ph in certain parts of your body to help your immune system.
Horse spirit healing
Gentle, talented and intuitive horses help you achieve your visions and a path to manifest them. Learn to whisper and communicate with horses in their own language. Ride with connection, confidence and compassion as you adventure through a beautiful country.
Receive a horse's gift of opening your heart and inner awareness to the answers you seek. Listen… To your own vision of being with horses…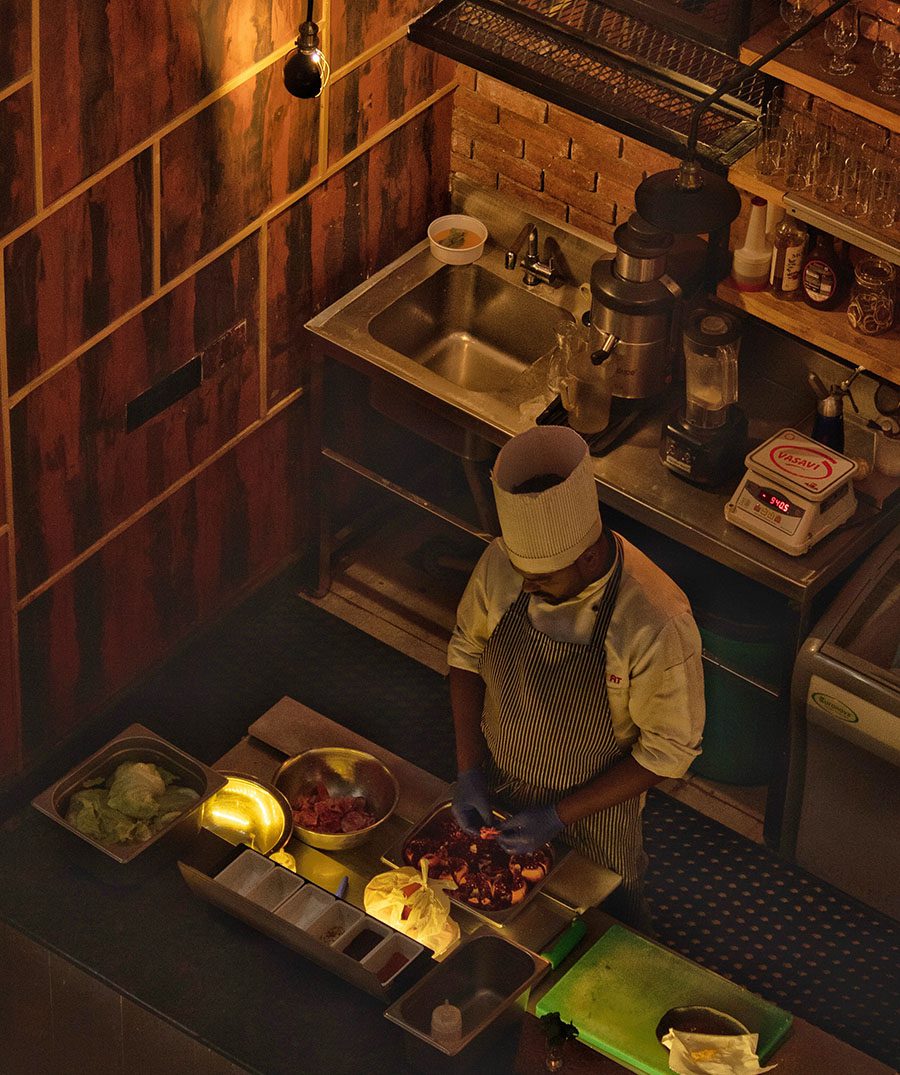 Chef
Treat yourself with a private Chef service in the comfort of your own home. Enjoy a unique culinary experience, perfect for important occasions like birthdays and anniversaries. It's also a great way to add a romantic twist to a dinner or to try out something different with friends. As for the ingredients, your chosen chef will buy fresh local produce on the day of the service. Your chef will prepare the meal right in your kitchen and provide table service for you and your guests. They will do all the cleaning up, making sure your kitchen is spotless before leaving! A relaxing way to dine at home.
Educator
If during the day you want to spend a moment alone with your partner without worrying about your children and knowing that they are in good hands, we can connect you with professional educators with experience in children of all ages. Juan Cruz, with 14 years dedicated to the training of children, adolescents and adults, providing useful pedagogical tools for the immediate needs of each individual, group or family, guiding the process with commitment and respect to face the challenges of life with freedom. Waldorf teacher kindergarten and elementary school. Professional classical and contemporary dancer. University teacher of dance and acrobatics. Bikram yoga and Hit Pilates instructor. Personalized physical training.
Baby-sitter
There are two things of great value in life: children and time for oneself. We work together with a team of trusted babysitters with more than 10 years of experience working with visitors or new families in this area. Trained in the art of learning by playing and attentive to the needs of each family.
Art – Music – Dance – Circus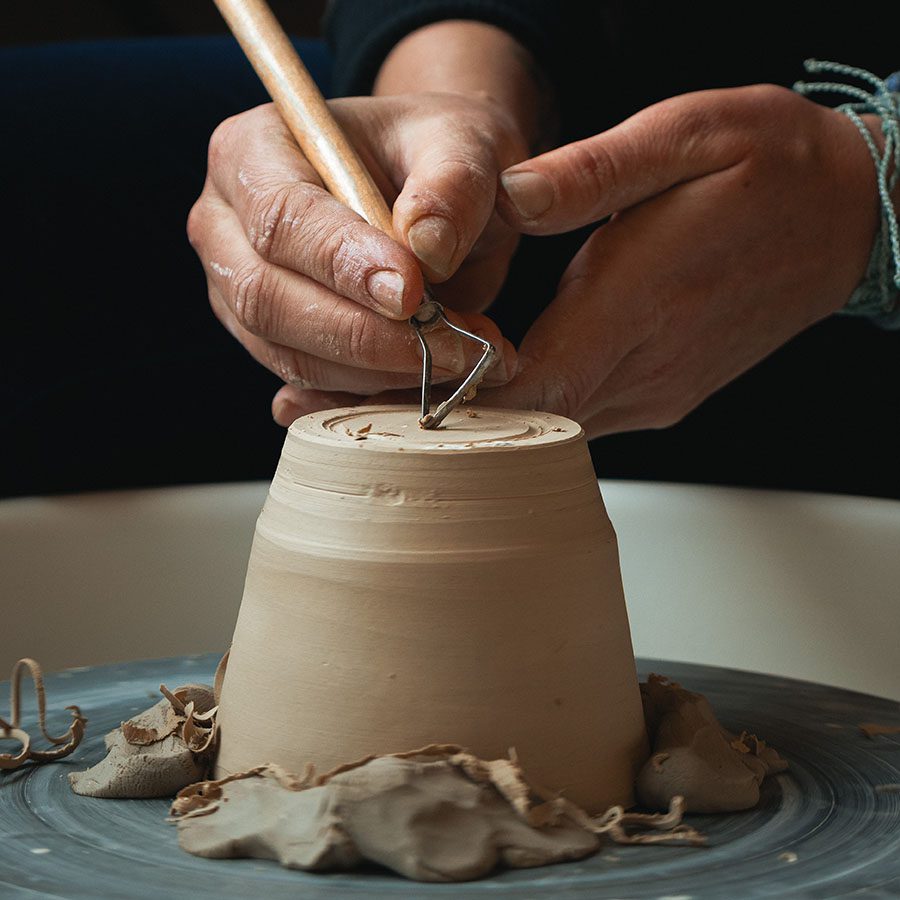 Being a town mainly for surfers or wellness tourism, the offer of artistic activities is beginning to consolidate. If you are a lover of the art and want to know more about how this world is developing around here, we can connect you with the tribe. Your interest is the best support.
Painting with a twist. Painting has never been that fun! Let's paint together the cool landscapes of Santa Teresa while painting and drinking a glass of wine. Taking back home a memorable souvenir.
Pottery Workshop
For kids and adults! A space where you can explore your creativity, discover the possibilities that clay intuitively teaches us through modeling and creating utilitarian pieces of sculptures.
Horse-riding
Horseback riding is a fantastic way to experience what Mal Pais and Santa Teresa have to offer. You are able to cover several miles in just a few hours. The guides are all local to the area and know where all of the hidden gems are. Tours go up through the jungle mountains where you'll have the chance to spot howler monkeys, white faced monkeys, agoutis, and many more animals native to the region.
You will see breathtaking ocean views from the high up in the hills which make for a memorable and pleasant experience. We also have tours that take you through the beaches, these are great for enjoying the spectacular sunsets.
Photographer
Joaquina Silveyra is a professional photographer born and raised in Buenos Aires, Argentina. While she was making a journey all around Latin America in 2016, she got to Costa Rica and fell in love with Santa Teresa. After 6 months of living in this little town, she decided to come back every time she could. Now is her home.
This photographer loves the versatility of the profession. She enjoys making family portraits, food styling, and water photography. The amazing landscape and the abundance of nature are huge inspirations to make unforgettable frames that will be eternal memories for those who come to visit this magical place.
Spirituality
What is essential is invisible to the eyes. Santa Teresa has much more to offer than a pleasurable life. The global changes that have occurred in the last 3 years have surely stimulated our minds and our feelings. The famous reinvention. If you are interested in joining the Yoko community you are surely sensing a new way of life. Santa Teresa has its people dedicated to spirituality, a group that goes unnoticed but is there for anyone who wants to join. A move to a new world, through YokoVillage.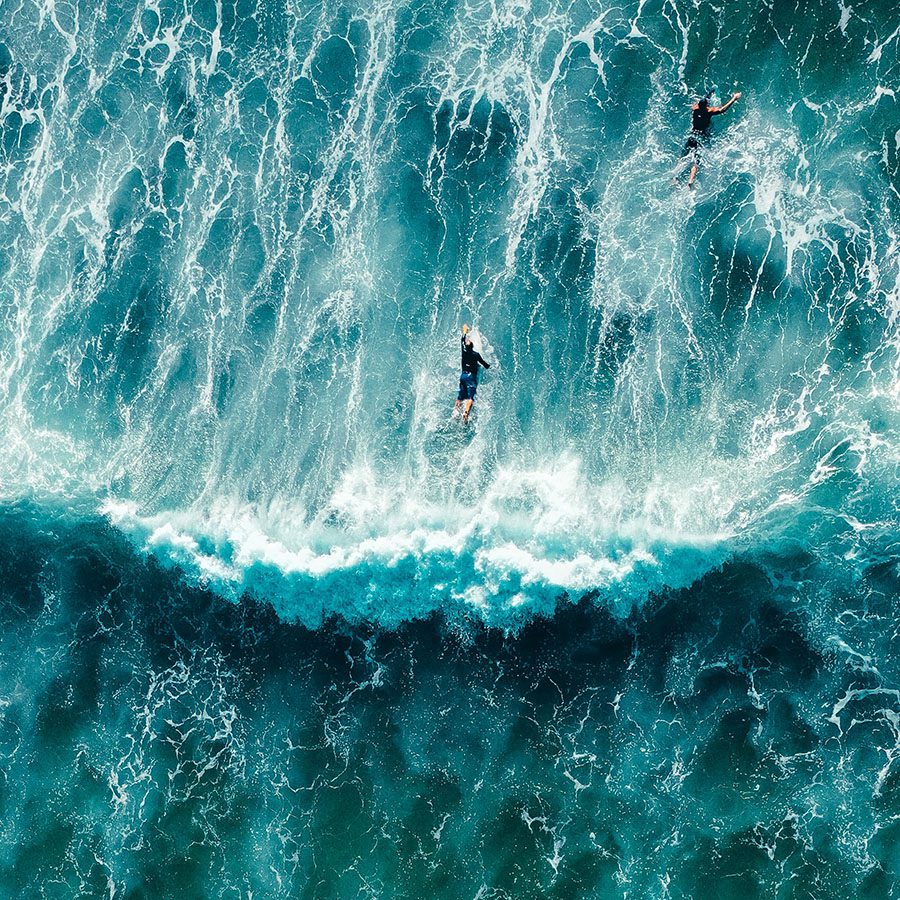 Surf Lessons
We are blessed to be in one of the most wave rich areas of the country if not the world. There are always waves , year round and the water temperature is always warm so you can leave your wetsuit at home. For our daily surf sessions we assess the swell, tide and wind conditions , then surf the beach break at Playa Carmen or transport you to one of the several other beaches or points to find the best uncrowded waves in the area suitable to your ability.
Beginner
We teach you all the basic techniques of standing up on the beach . How to dismount or finish the ride , how to safely carry your board in the surf . Then practice in the whitewash.
Intermediate
Get you out in the lineup catching the green waves.Surf safety and etiquette in the line up.Video analysis.
Advanced
High performance surf training we video the surf session and review the video to troubleshoot any problems in your technique. Show you specific exercise and stretching positions to help maximize your performance.
Surf trips
For the experienced surfers we offer guided surf tours around Santa Teresa by 4×4 and boat , to get you into the best waves around.
Surf shops
If you are looking for surfboard rentals in Santa Teresa we have a large selection of 100+ quality boards. We have longboards , funboards , softops , fish and high performance shortboards to choose from.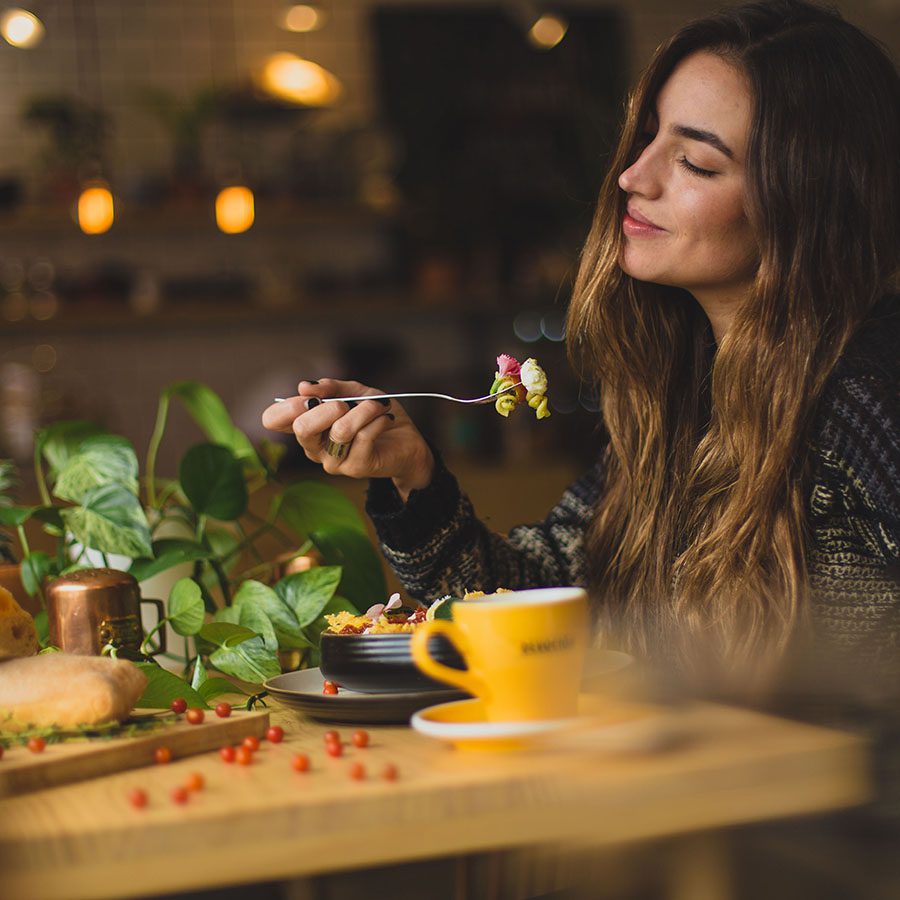 Santa Teresa is full of vibrant, healthy food.
The gastronomic offer is growing tremendously and presents a wide variety of options for all tastes. It is definitely an exciting world to explore.
The last count with did was 80+ places to eat
If you want to know more about the area and have a formal or informal meeting with one of the team members of YokoVillage, let's go out to eat something, somewhere.
■ Vegetarian
■ Barbecue
■ Seafood
■ Sushi
■ Mediterranean
■ Israeli
■ Beach-front
■ Special places
■ Cocktails
■ Pizza
■ Fast food
■ Ice-cream
■ Breakfast
■ Bakeries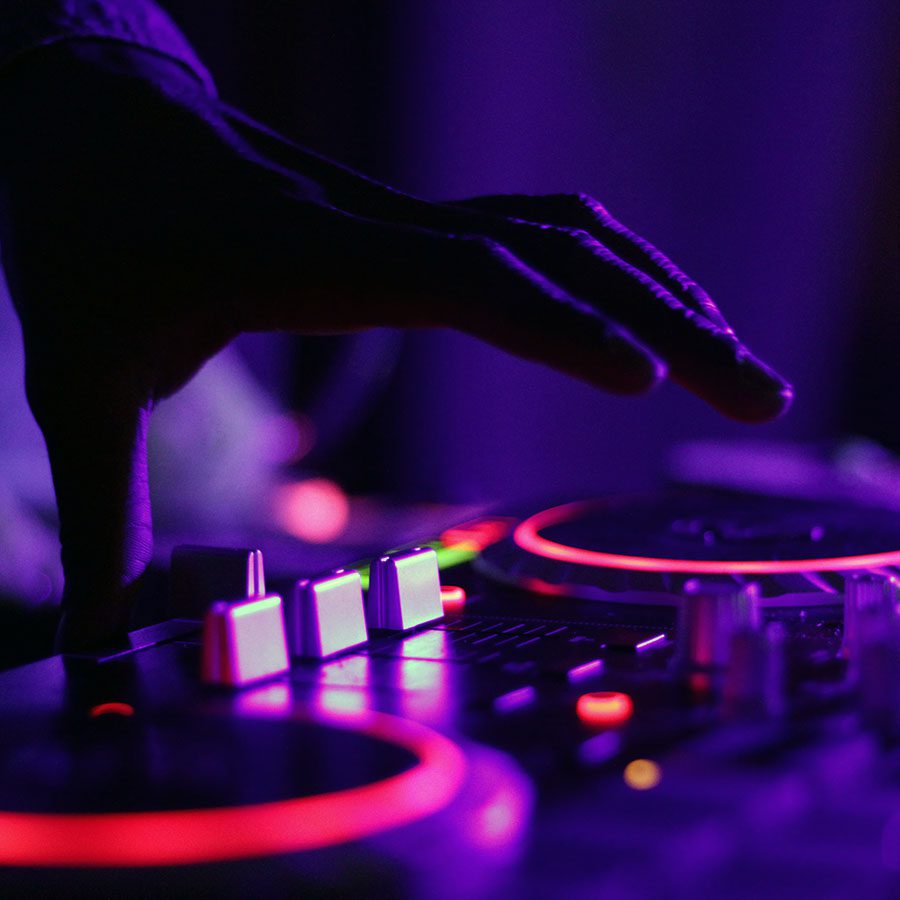 Nightlife
Santa Teresa lives by day and revives when the sun goes down. Music arrives and with it the desire to socialize. Having fun is part of the medicine of this town. If you are looking for this type of stimulation I am sure that we will find something for you.
Local Market
Every small town has its local markets. They are spaces where people can meet, discover artisan products, get quality organic food, support each other, give life to a community.
Events
The multiculturalism that exists in the area is very attractive, it gives flavor to the place. Apart from the opportunity to simply relax, enjoy nature, have fun in the sea and good food, every week there are events that make life dynamic and stimulate our being. These events are not always easy to discover. We help you find out what is happening.
Ecological movements
Costa Rica has adopted a political system in favor of caring for the environment. That is why many come to live in this country. The important growth that Santa Teresa is having is also being accompanied by institutions and community groups that seek to take care of the environment from the impact that this development inevitably causes. If you are interested in knowing more, we will gladly connect you.
Boat trip
Exclusive boat for tours for your group or family and your desires, to tortuga island and other beautiful beaches and tropical islands around montezuma and tambor bay, in the nicoya peninsula, all-inclusive!
For snorkeling, scuba diving, to relax, have a cocktail, even fishing a bit and more.
Scuba-Diving
One thing we can count on in our mercurial Pacific is excitement. We dive it every day and are always looking forward to the adventures and surprises it may bring. Even from one dive to the next the conditions can vary greatly, so we always brief our divers on the potential of challenging conditions, which invariably make for a fun and memorable experience. Sharks, morays, lobsters, sting rays, crabs, and schools of colorful fish are all creatures we see on a daily basis, and in addition we have two distinct seasons for very special visitors: the oceanic manta ray (January-April) and the humpback whales (August-September).
Snorkel (Isla tortuga)
Cruising along the coast for a breathtaking 50 minute ride is how you'll begin your voyage to Tortuga Island. Spotting groups of playful dolphins, rays, catching a glimpse of surfacing Humpback Whales or Pilot Whales are just a few examples of the marine life frequently viewed as we make our way to the island.
Upon arriving at the tropical paradise of Tortuga Island we anchor the boat within viewing distance of the white sand beach for our snorkeling session. The crystal waters of Tortuga are surrounded by volcanic rock reef which is home of the best snorkeling site on Costa Rica's Pacific coast.
Fishing
The Pacific Ocean in the Mal Pais area provides excellent fishing, with tuna, wahoo, roosterfish, mackerel, mahi mahi and snapper being caught regularly
In the small fishermen port of Mal Pais we depart twice daily for private tours. An experienced guide will bring you to the best fishing spots, where a good catch is almost guaranteed! Back in the fishing port, the guide will clean your catch and you can take it home to prepare a memorable dinner, or ask in any restaurant to prepare the fish for you. *This tour has the option of snorkeling
Bioluminescence
Discover the bioluminescence of the Nicoya Peninsula on a night kayak tour in Paquera Bay, where you'll see glowing algae in the water all around you. Exploring by kayak means you can enjoy the natural phenomenon without the distracting noise of an engine, and it will trigger bursts of bright light every time you dip your paddle into the water where there is bioluminescent algae.
Horseback-riding
Horseback riding is a fantastic way to experience what Mal Pais and Santa Teresa have to offer. You are able to cover several miles in just a few hours. The guides are all local to the area and know where all of the hidden gems are. Tours go up through the mountains of the jungle where you'll have the chance to spot howler monkeys, white faced monkeys, agoutis, and many more animals native to the area.
You will see breathtaking ocean views from the high up in the hills which make for a memorable and pleasent experience. We also have tours that take you through the beaches, these are great for enjoying the spectacular sunsets.
Canopy
The Canopy is based in the quiet village of Mal Pais, on a farm with more than 200 different tree species, at the entrance of the Cabo Blanco Absolute Nature Reserve. The whole area is surrounded by rich tropical forest and diverse wildlife as well as many birds. Come and journey through treetops, enjoying the tropical forest while the Pacific Ocean lies below you.
The exciting canopy ride is nearly a mile long and has 11 platforms set high in the gigantic trees.
Professional nature guides will accompany you on the unforgettable journey through the biodiversity of the environment. They will introduce you to the fascinating secrets of the forest. Following the strictest safety norms, you will enjoy thrilling views of the Pacific Ocean and of the forest from many different views.
Sailing the peninsula
You can take your visit to Santa Teresa to another dimension. Hire the navigation service in catamaran through the beautiful Gulf of Nicoya. We can plan the itinerary together with the navigation team. From visits to remote beaches on the islands, private chef service, snorkeling, fishing and meals in exotic restaurants. Dolphin and whale watching depending on the season.
A unique experience at sea, an unforgettable day, the exclusive side of Santa Teresa.
Gyrocopter
Take off and see the world from a new perspective; what better way to do so than by taking a trip on a Gyrocopter. These tours depart from the neighboring town of Cobano where you'll be able to fly and see a number of different destinations from above.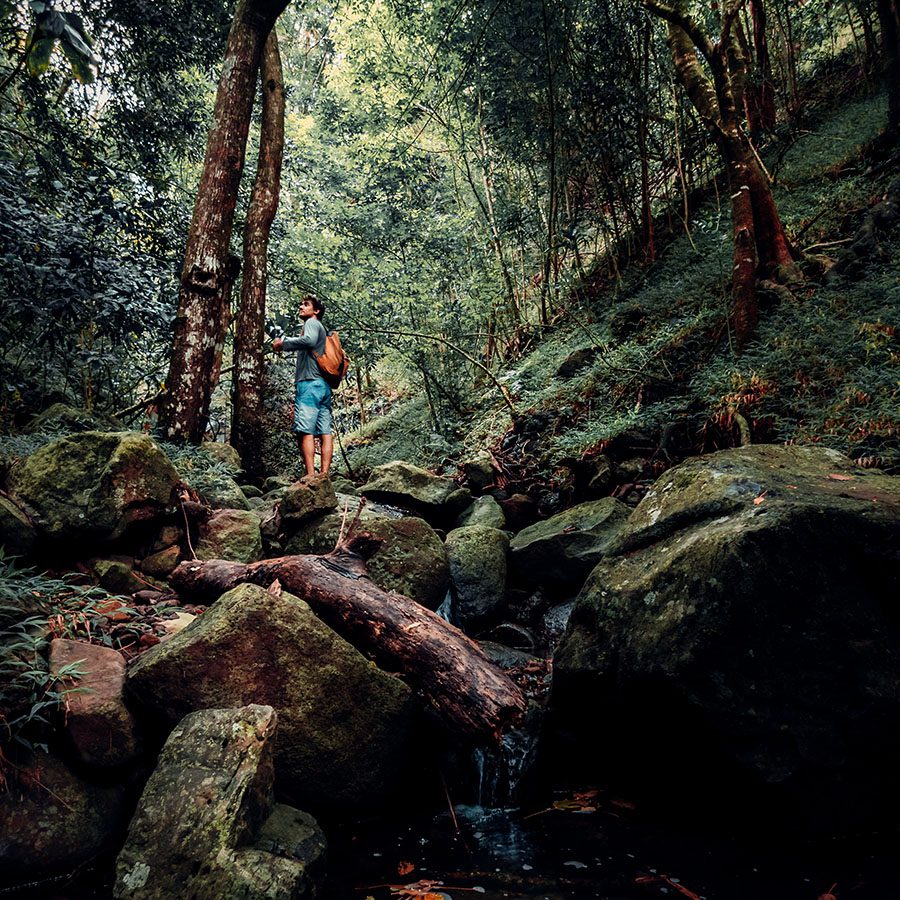 Butterfly garden
Our 1-hour tour leads you through our outside gardens and into 2 greenhouses. Each represents a distinct habitat for Costa Rica's butterflies; an open field/garden and the jungle. In each greenhouse you'll learn about the different species that call that habitat home and why, as well as other fun and interesting facts about these tropical butterflies. The tour finishes with a trip into our laboratories where you'll get an up-close view of the different life stages of a butterfly and learn about the process of butterfly production
Cemetery Island
Of the attractions of Cabuya, the small Cemetery Island (Isla de Cabuya) stands out, about a hundred meters from the coast. In pre-Columbian times the Indians used the island as a burial place, and to this day, funerals are held here. During low tide it is possible to walk to the island on the rocks to enjoy the tranquility with views of the Cabo Blanco Nature Reserve. The reef at the extreme tip of Cabuya Island is one of the best places in the area to dive. Also without diving equipment, multicolored fish can be seen in the rocky pools.
Curu
Curú was established in 1933 by Federico Schutt de la Croix. The area was transformed into a sustainable development project with multiple uses that included selective timber harvest and agricultural activities including rice, beans, corn, plantains, and later mangos and teak plantations. Cattle grazing also became an important activity, but agriculture would later be scaled back as conservation and ecotourism efforts began to be implemented.
In 1981, it received status from the Costa Rican government to protect its forests and mangroves. In 1983 Curú became Costa Rica's first private National Wildlife Refuge. The Schutt Valle family, who manages Curú Wildlife Refuge and farm, has converted the area into an eco-tourism location and research center for students and scientists from Costa Rica and around the world.
Let us guide you to this gem in the Santa Teresa area.
Cabo Blanco
The Cabo Blanco Nature Reserve is a protected wildlife area that belongs to the Tempisque Conservation Area (ACT) of the National System of Conservation Areas (SINAC), located on the southern tip of the Nicoya Peninsula.
The Cabo Blanco Absolute National Reserve was created in 1963, before the establishment of the national park system of Costa Rica (1970), by the Swedish Olof Wessberg and his wife, the Danish Karen Morgenssen, with the purpose of conserving the last natural forests of the region, which were in danger of disappearing. This couple managed to get the interest of international organizations and national institutions to finance the project. The founding of the Cabo Blanco Reserve marks the moment in which Costa Rica begins its policy of conservation of the natural environment, since it is the first protected area established for that specific purpose. Its creation was also a milestone that promoted the establishment of the current National System of Conservation Areas.
We would like to take every Yoko client to hike and swim in this iconic place of Costa Rica located in our Santa Teresa paradise.
Montezuma waterfalls
Crossing the river is the last hurdle. The sound of the gushing waterfall is already audible and partially visible. However, this last bit of steps is required to confront the 25 meters high protagonist. 3 waterfalls – upper, middle and lower waterfalls, consist of the trio of the Montezuma waterfalls. The most tricky part is reaching them as there is no one easy choice to make. Although there are some decisions to make, the trio is a must-visit place in Montezuma along the southern coast of the Nicoya Peninsula in Costa Rica.
Seven Sacred Pools
When Ponce de Leon searched for the fountain of youth in Florida, he was in the wrong country, because the place he was looking for is in Costa Rica. These spectacular falls are a true paradise, and usually no one will be there when you visit.
Rio Lajas Falls
This waterfall is legendary in the area, and few people have actually made the epic journey to see it. It's a two-hour hike each way, so plan to spend the day hiking up to it… bring plenty of food and water.
To get there, we will drive to the Cabuya Bridge. You'll see it's a fairly large river with a rocky bottom. You'll probably see egrets or other water birds in the river. We will start hiking up and following the main river and after around two hours total, we'll get to the falls, quite a big one with plenty of water.
Manzanillo Pool tides
Approximately 10 km north of downtown Santa Teresa, past Playa Hermosa, is Playa Manzanillo. Recently it began to populate with people in search of solitude. It is possible to surf in Manzanillo if you are interested in a wilder surfing experience, otherwise we propose to take you to spend an authentic and original beach day. White sands, turquoise sea, solitude, small bays with trees ideal for pitching a tent and enjoying food and drinks.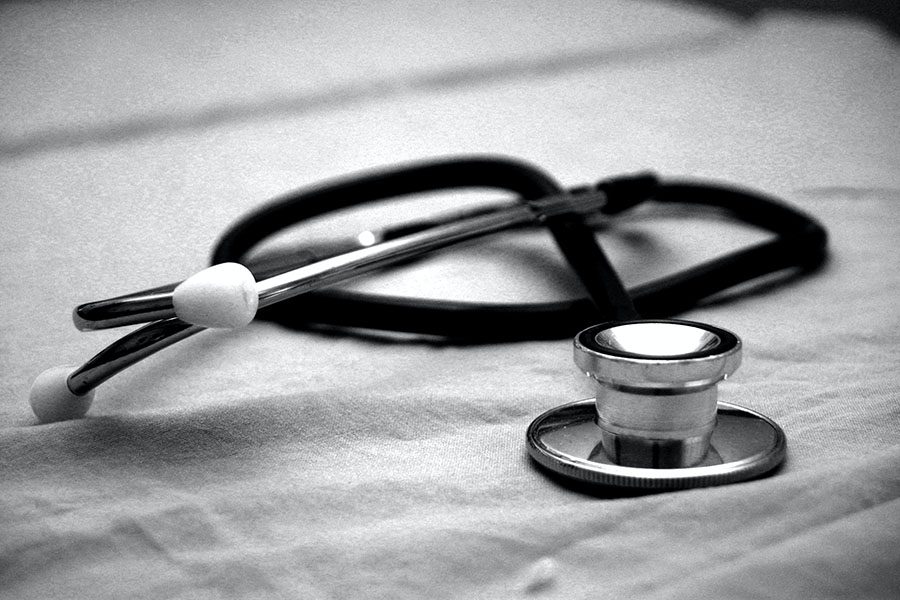 If you need a treatment or a medical consultation, please do not hesitate to let us know and we will guide you to the corresponding clinics. We will gladly support you in the event of an emergency.
Emergency helicopter service available.
■ Dentist
■ Pediatrician
■ Clinics
■ Helicopter
Do not hesitate to contact us, we are here to serve you.
Ignacio Gonzalez Garcia
nachofx_2g@hotmail.com
(+506) 8682 6419
Nora Correa
nora@yokovillage.com
+1 (704) 578-2664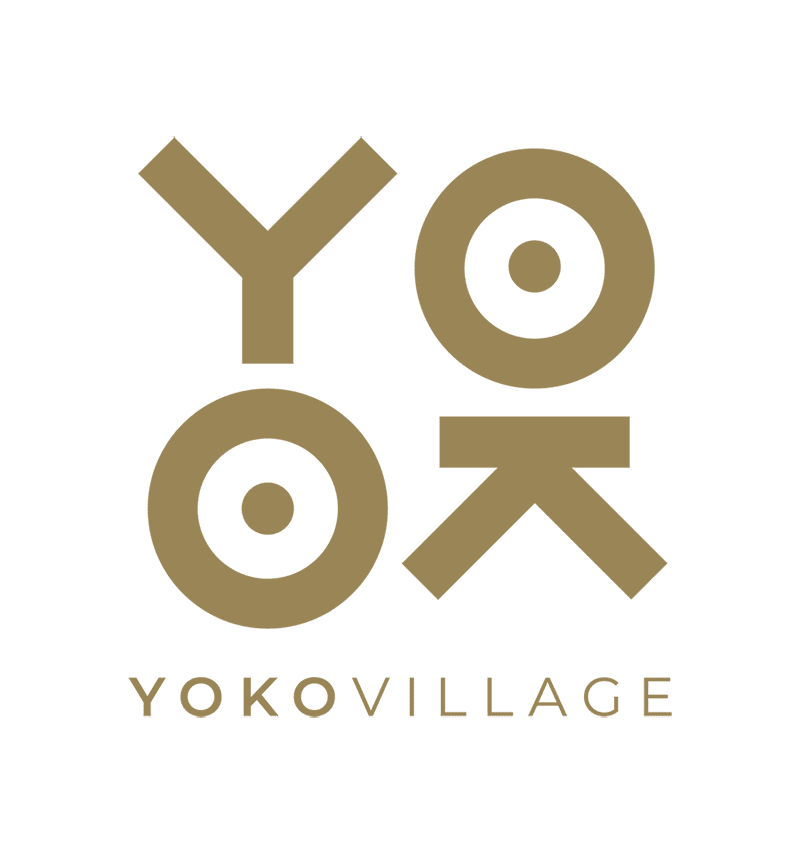 Follow our events on our Facebook and Instagram pages to stay up to date on what we are doing in the community. As always, reach out to us if you have any questions or want to schedule a call with us. Stay tuned for more exciting developments happening at YokoVillage!