If there is a lesson that COVID-19 has taught us it's that life doesn't always have to be about work. Spending time with the children, getting to take them for swimming lessons, or having every breakfast, lunch, and dinner with the kids is also equally important for a holistic life.
Studies have shown that a proper work-life balance prevents workplace burnout and increases productivity. 
If you are thinking about moving to a more peaceful and serene location with the family, Costa Rica could be your answer.
Moving to this beautiful Latin American nation, with the kids is an exciting adventure. From the exotic wildlife to the sunny beaches Costa Rica has so much to offer for families and is such a wonderful place to raise children because of the following reasons: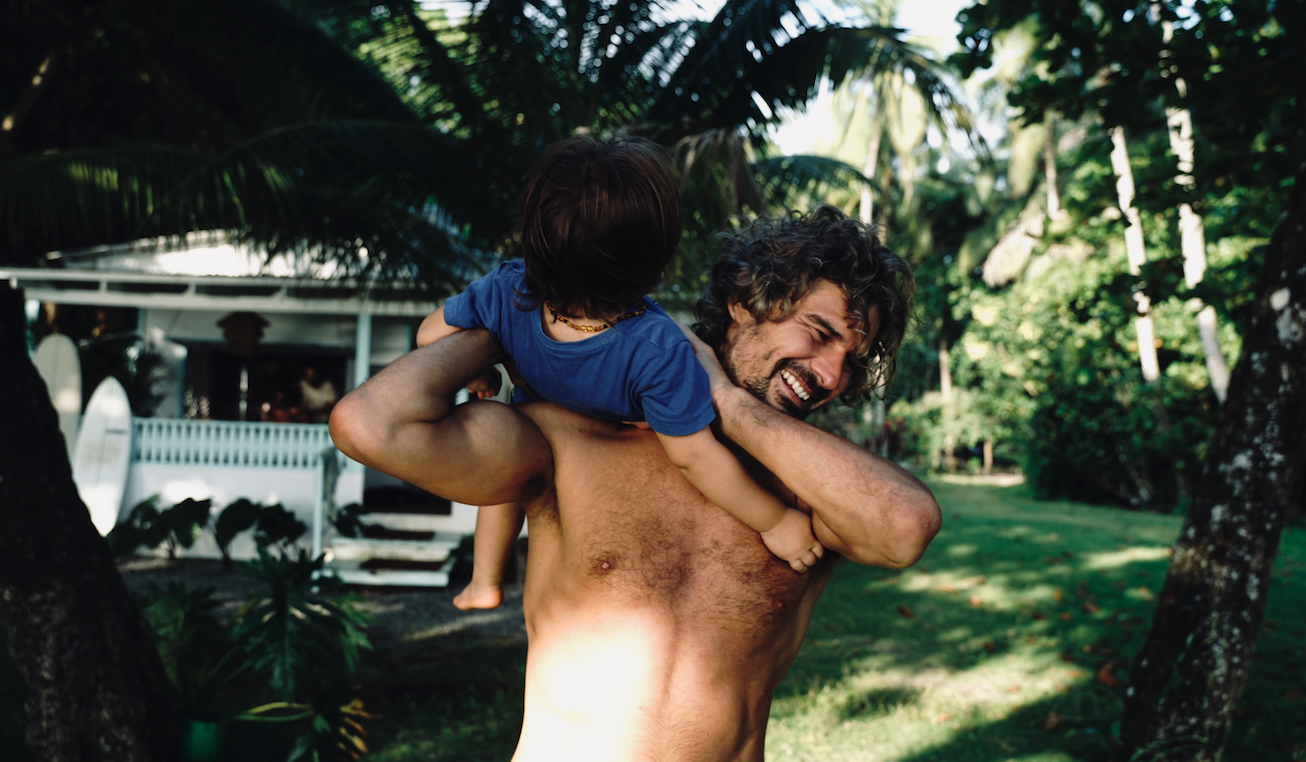 Family is Paramount:
Family life is an integral part of the Costa Rican culture, which is what makes it such a family-friendly destination. Costa Rican's just adore children and family life here is paramount. 
And you can see how much importance they give to family life just by watching the locals dedicating time for their children, for instance, Sunday's are typically devoted to spending time with the family so if you head to a beach you will be surprised to see so many families at the beach just barbequing, playing soccer or just relaxing by the beach with their children.
There are so many activities you can do with your children from taking them to swimming lessons, personalized and group surf lessons to taking them to skate parks to learn skating, the amazing Circus classes that offer lessons of silks, dance, and performances to yoga lessons for all. For the more adventurous activities, you can opt for horseback tours, or zip-lining and kayaking.
Costa Rica has so many fun activities to offer for the whole family. Because family life is given so much importance culturally most leisure activities have been designed to be family-friendly. 
Safety
Costa Rica is known to be one of the safest nations in Latin America, having the remarkable asset of being military free, so you won't have to worry about your children growing up seeing military personnel out on the streets with scary-looking guns. Apart from petty thefts that can be avoided there really isn't much crime in the country.
Since Costa Rica is a tourist destination, the Costa Rican Government has gone an extra mile to ensure that the water is safe to drink and water treatment is regulated by the government, so the concerns you would have regarding the quality of the water or other health-related safety factors do not apply to Costa Rica as it would to other Latin American Nations.
In fact, if you are thinking about health facilities across the country, then even in a small coastal town like Santa Teresa, there are three paramedic First-Aid centers and access to pediatricians by appointment. In case of an emergency situation that requires immediate attention, there are emergency helicopter services to major hospitals in San Jose and Liberia and a relatively affordable cost. Emergency facilities are also available at local clinics and regional hospitals.
Multilingual Day Cares, Pre-Schools, Schools and Nanny Services
The Costa Rican Government has put a lot of emphasis on education and the importance of providing children with a solid education. The country is investing in its future scientists, businessmen, and government leaders, as its leaders believe that if you want to have a strong society in the future, education should be a priority.
With a literacy rate of 95 percent and with the majority of high school graduates speaking English–Costa Rica's emphasis on providing free, universal education is what is helping the country do exceptionally well in many sectors as its English-speaking, globally-minded citizens, work to develop this beautiful country.
For foreigners moving to Costa Rica with their children can either opt for a public school or a multilingual school at a relatively affordable price.
For instance, the general price for a multilingual pre-school is only about $300-350 per month per exclusive of the enrollment fee.
Santa Teresa as an Example
Schools for Expat Children in Santa Teresa
Daycare
Tia Meli: Owned by a local educator, this place receives babies and toddlers up to 4 years old. They're a preference for short term visitors as they have very flexible rates and they are still open during vacations and most holidays.
Pre-school 
Only Love: USD 300-350 / monthly rate + enrolment fee
Hermosa Valley School: USD 300-350 / monthly rate + enrolment fee 
Schools:
Hermosa Valley School
Futuro Verde
Public School Santa Teresa
Similarly, for families looking for babysitters or multilingual caregivers who are fluent in English, Hebrew, Italian, French the cost would be anywhere between $15-20 per hour. While a local babysitter or caregiver who speaks only Spanish can easily be found at US$3+ per hour.
Conclusion:
We hope this article gave you a good overview of why Costa Rica is an amazing destination for families. Whether you are planning to move to Costa Rica permanently or looking for a short-term holiday destination with the children make sure to contact us at info@yokovillage.com. Or subscribe to our Newsletter to get exclusive information about Yoko Village straight to your inbox.
Yoko Village is an eco-village community designed and developed specifically for Expats wanting to live and work remotely. Along with all the amenities like high-speed internet services that you require to work remotely, there are also recreational areas and playgrounds for children.  We have also created social media groups for parents with all the information you need about recent family events and gatherings happening in town.