First Estonia, then Georgia, and now Costa Rica, more and more countries today are issuing remote work visas to cater to the growing number of digital nomads worldwide. As the work from anywhere sees a spike in popularity worldwide.
Over the past 10 months, Costa Rica has seen major growth in its ex-pat community, as the country has been touted as a 'paradise for remote workers',  because of its panoramic views, laid back lifestyle, and excellent internet connectivity. Due to the massive shift in the global work culture, the Costa Rican Government is encouraging this new normal by introducing a one-year remote work visa, which will allow ex-pats to work and earn a living from sources outside the country.
According to local news sources, in an effort to expedite this new visa category and attract more and more foreign experts into the country the Costa Rican Government is creating a digital platform window to handle these cases in a fast and efficient manner. According to the Depart of Immigration, once the visa application has been submitted it will only take 15 calendar days for the visa to be issued.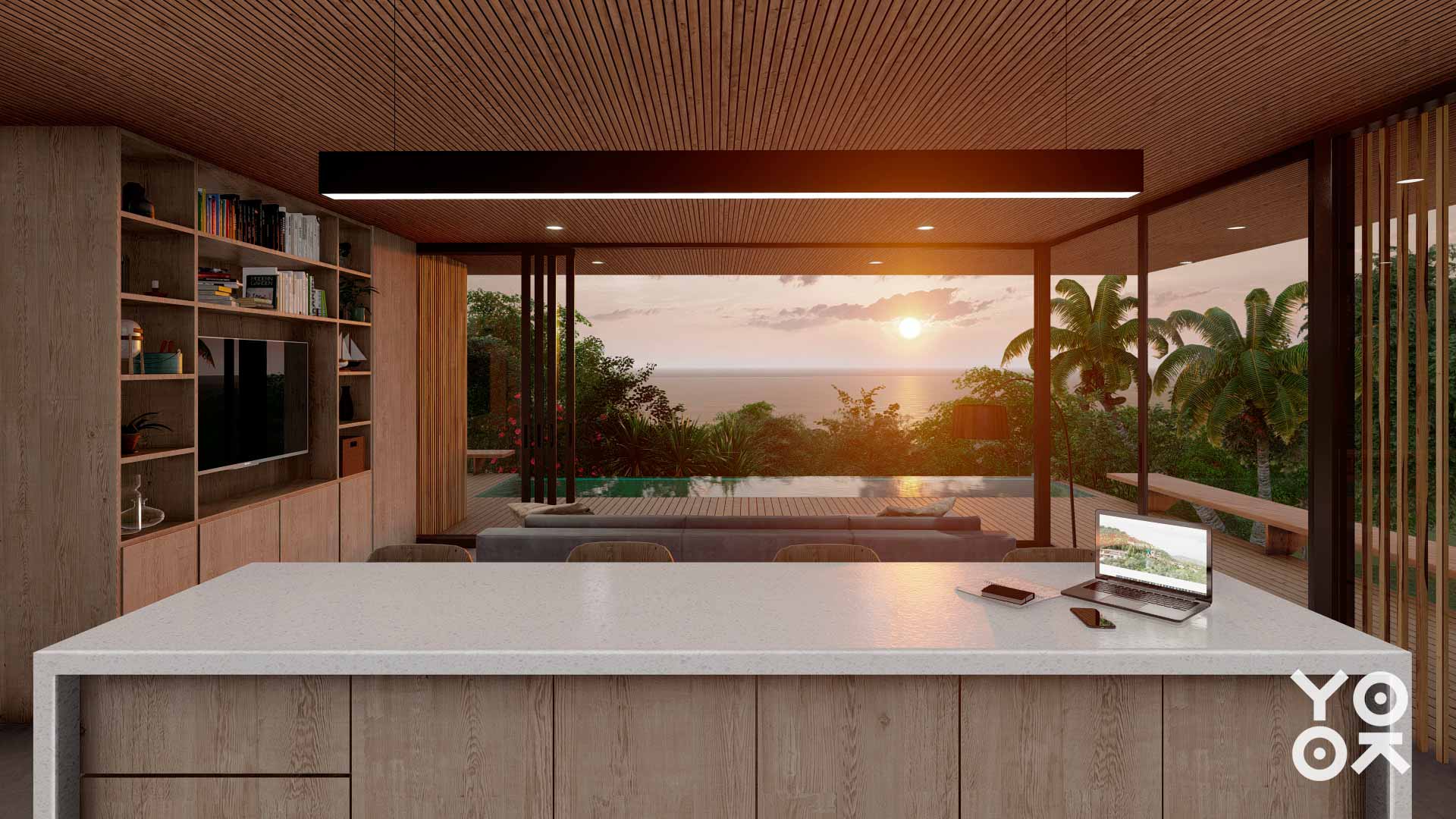 What are the benefits of a remote work visa?
Centered around IT experts and other remote workers the visa is expected to allow the global work force wanting to relocate to Costa Rica an opportunity to enter the country on this visa also considered to be a temporary residence permit leading to a PR status after a couple of years of residing in the country.
According to the local news agency, remote workers with a monthly income of about $5,000 a month are eligible to apply for this unique visa that has been designed to cater to their specific needs. 
Here are the primary benefits of this visa:
It allows you to be able to reside in Costa Rica for one year and renewable for an additional six months.  

Visa doesn't restrict you to be physically landlocked or be in Costa Rica as there is no time commitment required to maintain the visa status. 

Any income that you make from outside sources are tax exempt in Costa Rica.

Primary applicants are allowed to bring their family with them
Why Is Costa Rica a great place for remote workers?
From its awesome beaches to the 'Pura Vida' lifestyle, extremely low crime rate and awesome internet facility across the country–Costa Rica over the years has evolved from a lazy tourist destination to a paradise buzzing with ex-pats from across the globe. 
Let's face it whether most multinational companies like it or not, remote workspace offers a new frontier of sorts, ripe with the possibility for companies to cut costs and diversify their work environment and culture.
It is not just about working from home but from a home-away-from-home. The flexibility to choose one's "office" will set today's workers free. Unchained from their minute cabins and desks, they'll be provided an opportunity to travel, enjoy their family life  and make a living all at the same time. And what better place to do this than Costa Rica?
Here are some primary reasons why this Paradise location is so popular with digital nomads :
Live and Work from the World's happiest country
The Happy Planet Index (HPI) has ranked Costa Rica as the happiest country in the world. Its slow and relaxed pace of life helps maintain a work-life balance, like nowhere else in the world. The way of life here is so contagious that even before you know it you will embrace the so-called "Pura Vida". This expression used to say "Hi!", "I am fine" or "Thank you", turns out to be a way of life in this Paradise location which is known for its sun, surf, and sandy beaches. 
Healthy Work-Life Balance
Due to its amazing climate and tranquil environment, Costa Rica was long known to be a haven for remote workers and it already hosts an array of co-working spaces for tourists wanting to work while on vacation. 
Office sharing over the past decade or so has become an integral part of the culture in this South American nation and is in high demand as more and more expatriates make this beautiful nation their home. Remote work has gained so much popularity in the country that even the smallest of towns like Santa Teresa have become hubs for foreign IT experts wanting a peaceful life. Due to this new and innovative Cohabiting luxury workspaces like  Yoko village are making it easier for companies to relocate their operations to Santa Teresa. 
Time Zones are no longer a problem
The main problem most businesses operating from the United States and Canada face when relocating their work to offshore paradise locations is working across time zones, which can be a hassle for several reasons:
Little or no team coordination:

real-time messaging and collaboration is usually a problem that many remote workers have to deal with. This can cause delays as not everyone is working at the same time.

It takes more effort to stay in sync:

When you are working from the same time zone, even though you may not be working from the same place you will not have to put so much effort to ensure that there is clear communication between the teams. It is usually very difficult to coordinate especially while arranging meetings as it may be too early or too late for those working remotely. Hence more effort will be required to ensure clear communication.
These are just two of the list of problems that can occur while working across time zones. So, moving one's team to a Paradise location that has a similar time makes working from anywhere a piece of cake.
For more information on how you too can make the most of this opportunity and move to Costa Rica with your family write to us at info@yokovillage.com and subscribe to our Newsletter to get exclusive information straight to your inbox.