Ever needed to stay the night in San Jose on the way to Santa Teresa or on your way back from Santa Teresa?
We know this overnight stay to catch a flight can be a bit of a hassle for some people. But when you live parts of the year in Santa Teresa, sometimes you just need to get to the city for all kinds of reasons, for example; shopping, medical, or simply to get some city arrangements done. Since this is a pain point for some of our members, we decided to act on it.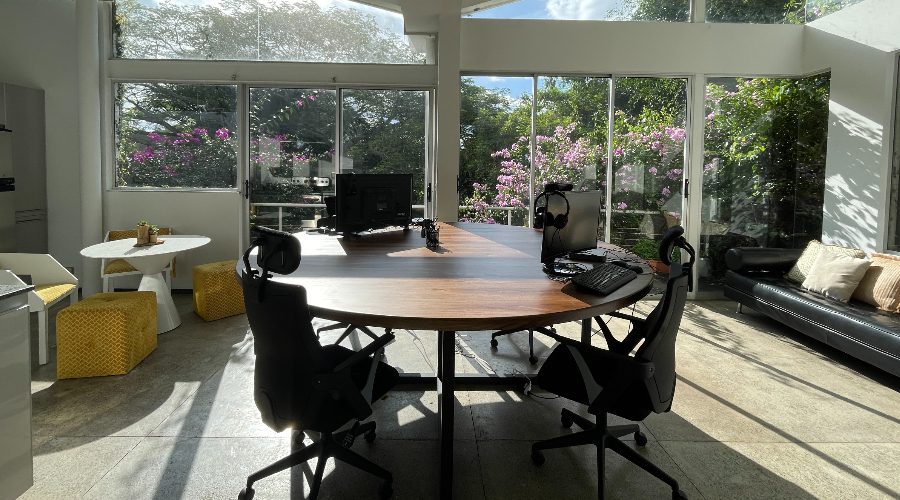 YokoVillage now has a beautiful plan in Santa Ana (San Jose)
YokoVillage offers its members a free stay in San Jose in one of the most luxurious and beautiful condominiums in the country. Here, you can enjoy a free workspace and accommodation in an environment surrounded by a lush nature but is just minutes from the city and with quick access to the San Jose Airport SJO.
Our concierge service will generally help you get a flight that arrives early so that you can catch an early domestic flight directly to Tambor airport and 45 minutes later you are in Santa Teresa. However, when this option for any reason isn't available, we got you covered. YokoVillage Concierge service will guide you on how to get to our secret spot where you can enjoy our home and office space.
YokoVillage also offers an apartment in Santa Teresa
As of today, YokoVillage offers its members a free stay at our various apartments and homes in Santa Teresa.

1. Get an ocean view glamping experience close to nature on the very top of the mountain.

2. Get the experience of a full 2-story vertical home with Prime Ocean Views In this 1BR we'll offer our members 1 night free stay and later a few more nights at a discounted price.