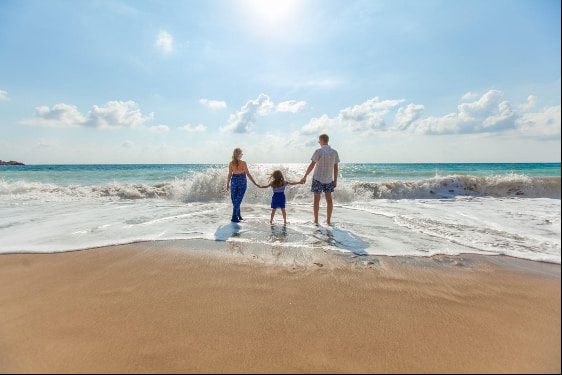 For those who are thinking about a move to a new country, there is so much to take into account. However, when children are involved those considerations become even more substantial. Of course, nobody understands this process more than those who have gone through it themselves, which is why we've spoken with two inspiring women who are living in Santa Teresa with their families.
In this article, we will share the journey that Barbara Dewhurst and Muriël Dijkema have described to us. They each come from a very different place and have approached family living in Santa Teresa very differently. By sharing their unique stories, these women will help to educate those looking to follow in their footsteps. We hope that their experiences offer some valuable insights for you to make your own well-informed decisions. Be sure to read to the very end for our family-related frequently asked questions.
Barbara's Story – Living Like a Local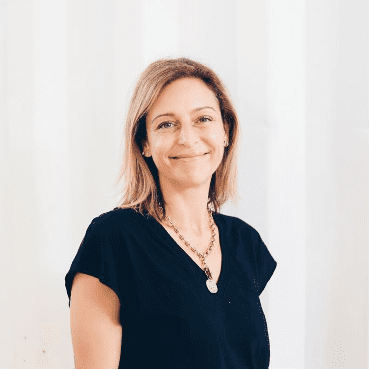 Barbara is originally from Toronto, Canada and met her British (now ex) husband in Costa Rica many years ago. They started their family here in Costa Rica and have raised their 3 beautiful children in Santa Teresa.
Young & Free
From the very beginning, Barb wanted to raise her children as Costa Ricans (or "Ticos") to integrate into the local community. When she arrived in Santa Teresa, she immediately felt certain that this was her home, and was ready to embrace the "Pura Vida" lifestyle in every way possible. She loved that life here was simple, but not always easy, and notes that "Costa Rica is a place that will definitely teach you resilience and patience."
Barb gave birth to all three of her children in San Jose's CIMA hospital. She shares that she was incredibly impressed with the care that she received, and appreciated that the staff was very respectful of her wishes to have natural births. The facilities were comparable to a Canadian hospital, and every doctor that she worked with was highly professional and skilled. She has no problem recommending CIMA to other expecting mothers.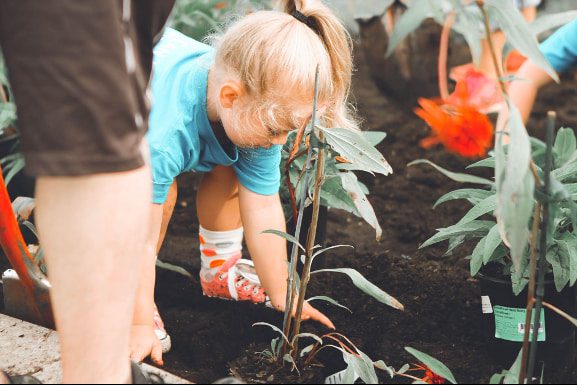 As a professional chef running her own restaurant in Santa Teresa, Barbara did not have the luxury to take much time off for maternity leave. When she could no longer manage with having the kids at work with her, she turned to the common local practice of hiring a nanny. The nanny that she hired was a woman from Nicaragua, who quickly became a part of the family. The cost was reasonable, the help was substantial, and as she says, "It takes a village to raise a child."
Since public school is not available in Costa Rica until age four, Barbara found Little Feet – a program that British Sonya Danchik was operating from her home in Mal Pais. Barb recalls the joy that her children experienced in Sonya's program, as it was so nature-focussed and fun. Little Feet was so popular that Sonya eventually expanded the business out of her home and rebranded as Only Love Early Learning Centre. To this day, the creative centre is full of both local and international children who explore learning and social interactions in a very natural program and setting. To be honest, it's a jungle play-haven that we wish we could attend ourselves!
School Time
As her children got older, Barb initially decided to follow suit with the expat community by putting her children in the private school system. Futuro Verde is a local and highly reputable IB English/Spanish school that runs from preschool to grade 12. Barbara explained that the experience and education that her children received at Futuro Verde was excellent. However, she found that the focus of English and the social circle of predominantly wealthy families were taking her children's education in a more North American direction than she intended. The kids were learning Spanish, but not in an immersive style. As they spoke English in the family home, this was something that she really wanted to prioritize in their school time.
When the COVID-19 pandemic brought schools to a halt, and classes pivoted to virtual learning, Barb saw an opportunistic time to make a change. She made the difficult decision of pulling her children out of the private school system and shifting them into the public school system when classes resumed in person. Unsurprisingly, the children were not super keen on this idea. They felt disappointed to leave their friends and nervous about the shift to predominantly Spanish speaking. At the end of the day, Barb believes that this was the right decision for her family. The kids have adjusted wonderfully, are completely fluent in Spanish after just one year, and are truly excelling. In fact, her son has achieved a 100% average! They have maintained their social connections from Futuro Verde, and are all incredibly grateful for their mother making the change after all.
Muriël's Story – Digital Nomad with a Digital Family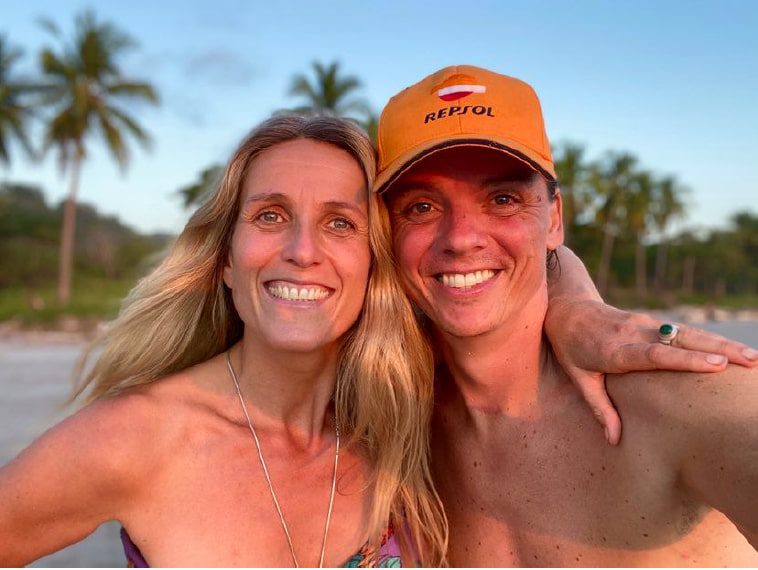 Muriël's story begins in the Netherlands. She and her husband, Dirk, always dreamed of living in a tropical location with a simple and nature-centered lifestyle. While raising their two children, Muriël and Dirk were both very busy with their careers. Muriël worked full time as a social worker, while her husband juggled the ownership of three different restaurants. Although they both enjoyed their jobs, they knew that the only way to follow their dreams was to make their living online. Life was very busy, but they never lost sight of their goal.
After travelling around the world for over a year, they discovered Costa Rica and – almost instantly – knew that they had found their new home. They spent the next few years building their online business and, by 2015, through a variety of revenue streams, such as education, coaching, course design, and entrepreneurship, their online income had finally become lucrative enough that Muriël was able to quit her job in social work. As the pieces of their dream started to come together, Muriël and Dirk brought their children in on the idea.
Teenage Resistance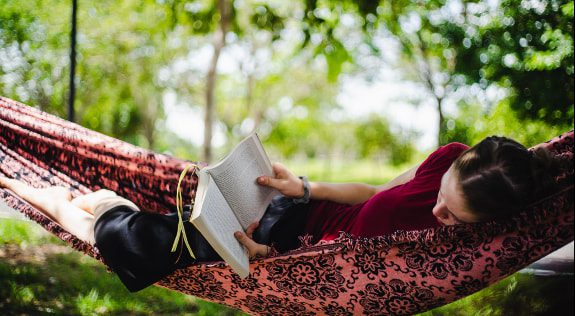 By the time they were ready to fully commit to their life in Costa Rica, Muriël and Dirk had an 8 year old son and a 14 year old daughter. Unsurprisingly, their son welcomed the change with excitement and enthusiasm, at an age where social connections are still being developed. However, for their daughter, it was a very different story. Teenagers hate change, as social connections have been well established and they have a sense of themselves within that social circle. Uprooting their life and leaving behind all that was familiar left their daughter feeling very resistant, as this was a change that she did not choose.
Thankfully, Muriël and her husband trusted their gut, and went ahead with their plans anyways. While they did not let their daughter's opinion deter them from moving to Costa Rica, it was largely thanks to her input that they settled on Santa Teresa. As Muriël says, "Teenagers need to be in a place where they can hang out with other teenagers."
Local Education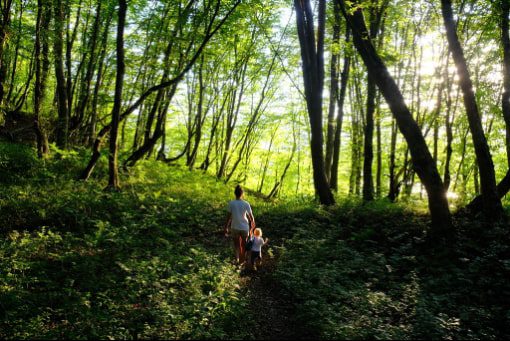 In the beginning, Muriël and Dirk felt it was important to put their children into the school system, in order for them to integrate as smoothly as possible. School was an excellent way to establish a new social network, both for the children and for Muriël and Dirk themselves. Although they did consider the local Costa Rican school, neither of their children had any Spanish knowledge or experience and they felt the transition would be too much of a shock. In fact, their son did not even speak English before their big move and struggled with dyslexia, making language learning even more challenging. Ultimately, they chose an international school, which focussed primarily on English and introduced Spanish as a second language.
There are two international schools in Santa Teresa but, at the time, only one was IB certified and so that was the option that Muriël and Dirk chose. One of the added benefits of this decision was that the private school was for children aged five to eighteen, which meant that both children could be in one place and start this new chapter together. Add to that the fact that the school was immersed in the jungle and the kids could see monkeys playing in the trees on their lunch break, Muriël and Dirk were sold.
Although they had some doubts and concerns, as any loving parent does, they were blown away that within just a year their son had become fully fluent in English. Furthermore, their daughter had not only refined her English, but had also become fully fluent in Spanish. Muriël credits this to the small classroom size and substantial personal attention that her children received. Overall, they were very impressed with the private school system and could see that their children were thriving.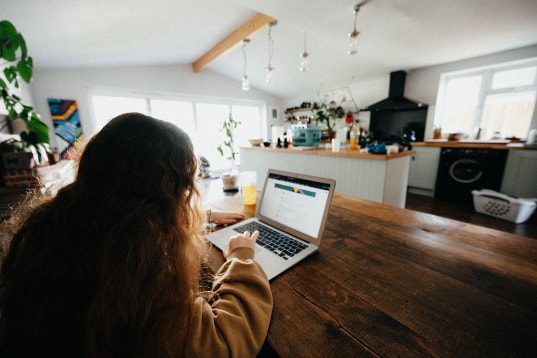 COVID – A Blessing and a Curse
Although things were going very well for Muriël's family, when the COVID-19 pandemic took the world by storm, education became virtual. Unfortunately, the children's school had not been designed or structured in an effective manner for online learning. The staff did their absolute best to pivot in order to continue offering a high quality experience but, with the resources available, Muriël felt that it just wasn't the same exhilarating jungle school that her kids had fallen in love with.
It was lucky that right around this same time, Muriël caught wind of an online learning platform through a friend. The International Virtual Learning Academy was specifically designed for online learning, with travelling and international students in mind. They offer one of the most flexible and social K-12 online school programs available today, that is both affordable and accredited. Students complete 2-3 hours of text or video learning on their own time, which allows them freedom in their schedule and an education at a self-guided pace. Muriël was thrilled at the way the platform allowed her family to spend so much time together, while also providing an American-recognized, high-quality education. Furthermore, her son's learning disability seemed to be less of an obstacle in their approach.
While IVLA was a perfect solution for Muriël's family, she emphasizes that this may not be the right option for everyone. As both she and her husband work online, they are very happy to be at home with the whole family. She highlights that for parents that must leave the house to work, having the children leave the house for school is often the best fit. The local international schools have since re-opened, and Muriël is confident that they are just as amazing as before COVID-19.
If you're interested in Muriël's coaching or would like to learn more about her family's journey and life in Santa Teresa, be sure to check out her YouTube channel: Dirk and Muriel – The Sunshine Family.
FAQ
1. What childcare options are available in the area for young children (pre-public school age – 4)?
For preschool age children, Only Love Early Learning Centre is located in Mal Pais. Additionally, Futuro Verde does offer preschool programs as well.
2. What brick-and-mortar school options are available in the Santa Teresa area?
Hermosa Valley School and Futuro Verde are the options for private (or international) schools in the Santa Teresa area, while Escuela Santa Teresa is the local option for public school.
3. What extracurricular activities are available for children in Santa Teresa?
There are tons of options for children's activities in the area and, of course, many of them involve nature and time outdoors. There are horseback riding schools, surf schools, art classes, dance classes, soccer teams, Muay Thai kickboxing and a variety of day camps to explore.
4. What is an IB school?
There are over 5000 IB certified schools around the world. The International Baccalaureate® (IB) offers a continuum of international education through four challenging, high quality educational programs to students aged 3-19. IB programmes emphasize academic rigor and international mindedness and help students to develop a unique set of skills, attitudes, and perspectives they need to succeed at university and life beyond. IB students are highly likely to perform well academically – often better than students in other programs, and often more likely to be recruited by top universities worldwide.
5. What is the best thing about Santa Teresa for a family?
For Barbara, the best thing about family living in Santa Teresa is the exposure to multiculturalism and a simple life that creates resilience and patience. For Muriël, the ability to live primarily outdoors and so deeply connected to nature is the best aspect for her family.
6. What is a misconception that many parents have about moving children to Costa Rica?
Many parents fear the language barrier that their children will encounter, assuming that it will create obstacles for them. However, the reality is that children are incredibly flexible and adaptable. Language comes more easily to their young minds. At the end of the day, more opportunity is created when they become multilingual and being immersed in a language is the easiest way to learn.