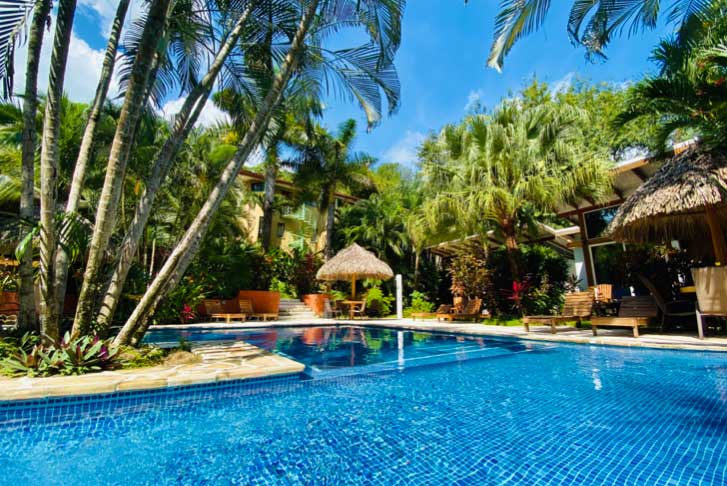 Fuego Lodge is a gorgeous oasis in the center of Santa Teresa. This family run hotel has been incredibly successful for years, with a 5 star rating on Tripadvisor and a 4.9 rating on Google. However, the family feels that they are now ready to step away and enjoy a slower pace of life. You know, Pura Vida!
We, at Yoko Village, are helping to facilitate the sale for this lovely family. This is an excellent offer for someone who is interested in stepping right into a well-known business in a booming little beach town.
Fuego Lodge Property
Fuego Lodge is perfectly situated in the heart of Santa Teresa, at the end of a quiet side street off of the main road near the local soccer field. This is an ideal location because it is protected from the bulk of the main street noise, while still only being a 3-minute walk to Playa Santa Teresa. There is a supermarket just moments away, with surf shops, restaurants, coffee shops, vehicle rentals, and more within easy walking distance.
The hotel has beautiful private gardens, a covered gallery, a spacious deck, and a central swimming pool with a built-in kids area. There are private rooms and suites for quick stays, as well as fully equipped units with complete kitchens. Perched above the covered sitting gallery is a lovely natural space that has operated as a well-established yoga studio.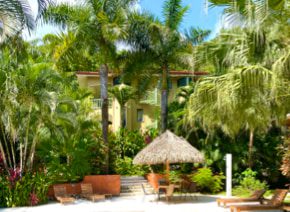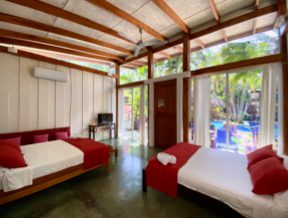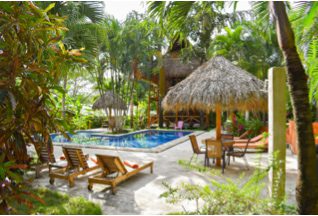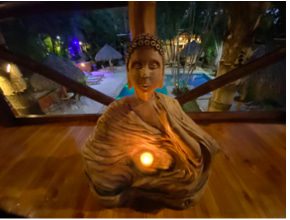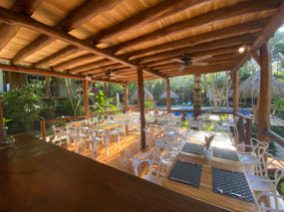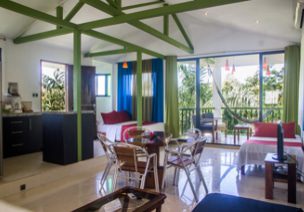 The details
| | |
| --- | --- |
| Property Type | Hotel |
| Lot Area | 2,300 sqm |
| Price | $1,750,000 |
| Rooms | 8 total (2 apartments, 1 penthouse, 5 suites/standard) |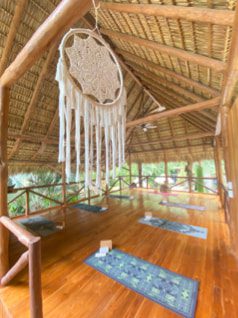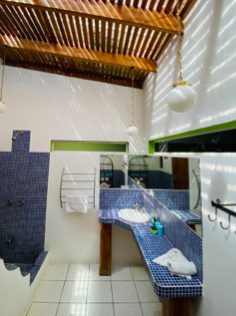 Financial Figures
We are so excited to connect the right buyer to this offer and have done our due diligence on the financial side to provide as much information as possible. While this is a high-ticket purchase, the profit margins are incredible and we have no doubt that this investment will pay itself back many times over through the upcoming years.
Santa Teresa's tourism is currently booming so much that we have not even seen the typical low-season drop. Add to that the relative success of Costa Rica's management of the COVID-19 pandemic, and there is no doubt that the industry will continue to thrive in the years to come.
For the financial details, you can follow this link to see an overall financial summary of the business as well as a more detailed breakdown of the current finances. Additionally, we have also crunched the numbers in the case of adding an extra four bungalows to the property – a little more investment can go a long way.
To speak directly with our team about this once-in-a-lifetime opportunity, please be sure to schedule a call with our sales team.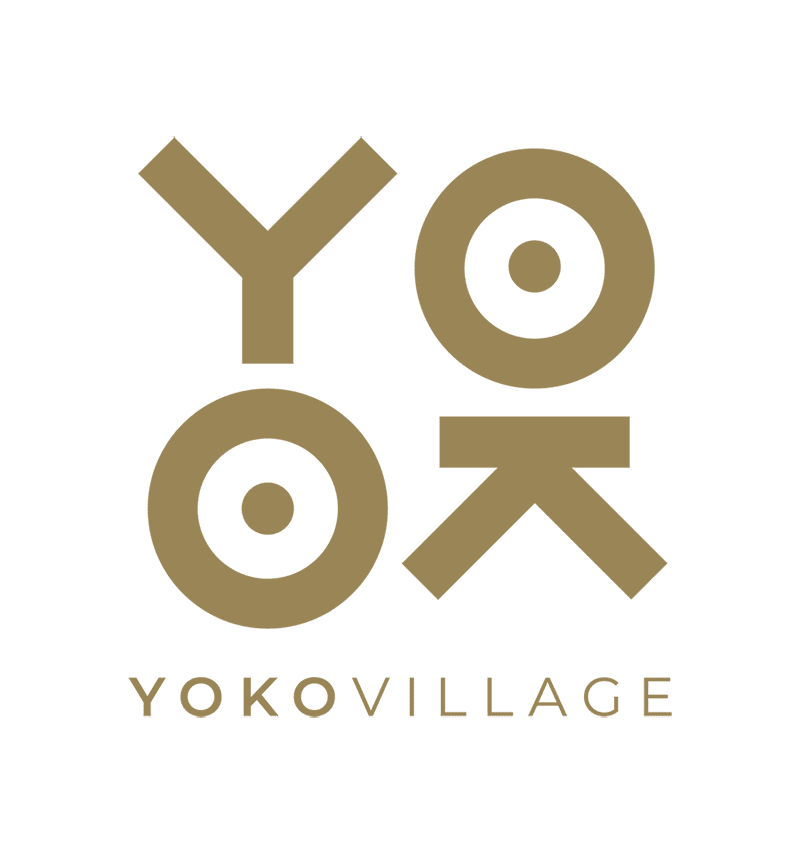 Follow our events on our Facebook and Instagram pages to stay up to date on what we are doing in the community. As always, reach out to us if you have any questions or want to schedule a call with us. Stay tuned for more exciting developments happening at Yoko Village!