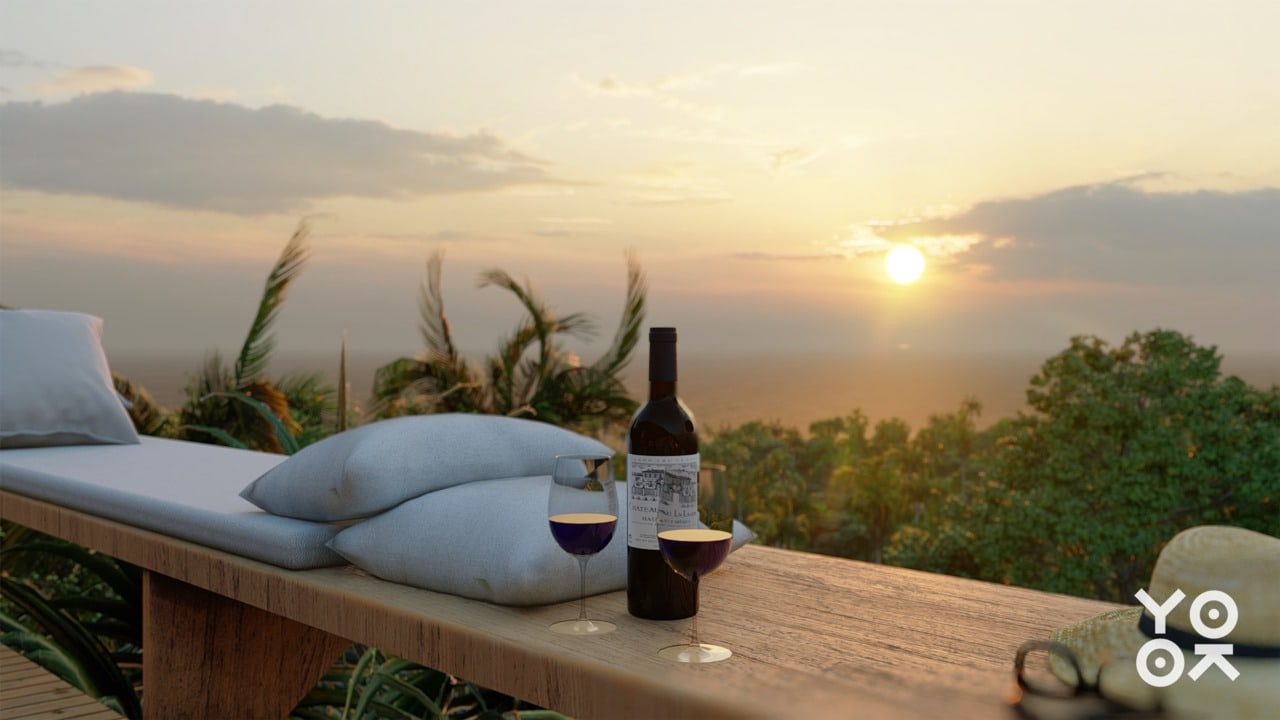 Moving to Costa Rica is not only an amazing opportunity to upscale your life, but it is also a relatively easy undertaking. That being said, it is important to understand that it is a bureaucratic procedure and should be done with the support of a professional. There are a lot of administrative steps and documents involved, so it's important to get things done properly.
Our goal here is to cover the basic and crucial information that you need to know, so that you feel prepared to contact a lawyer to initiate the immigration process. We highly recommend the legal services of Raquel Castro, as she has been handling the immigration affairs for the bulk of the Yoko Village team.
In this article you will learn:
  The most popular residency options available for immigration to Costa Rica

  Interesting general information regarding your residency

  The first steps of the residency process
5 Popular Types of Residency in Costa Rica:
       

Investor Residency

– based on $200K investment in Costa Rica

       

Rentista

– based on a steady minimum of $2500/month income

       

Pensionado

– based on a steady minimum of $1000/month from pension

       

First Degree Relative Status

– based on blood-relations or marriage

        Company/Work – for high executives in multinational companies
The nitty gritty of Costa Rica residency requirements:
1.    Investor Residency:
Through one of the most popular approaches to gaining residency in Costa Rica, people who have set aside some money can easily purchase a piece of land, and secure their peace of mind.
A minimum investment of $200K can be made in 3 different ways. The first, is opening a new business and this option is slightly less popular because it is more complex. The second, purchasing an existing business (or shares in one), such as a hotel, is a bit more popular as a lot of the work has already been handled. Finally, the most popular investment choice is to  just buy land or a house for $200K and immediately be eligible for a 2 year Temporary Residency as an investor.
Costa Rica's law basically allows you to "buy" a residency permit. After two years have passed since your first permit was approved, and as long as you still hold ownership of the property or business, you will be eligible for a 2 year renewal of your Investors' Residency. When you have held this Temporary Residency for three consecutive years, you will then be eligible to apply for Permanent Residency. Congratulations!
Interesting Facts:
–   The sum of $200K is not limited to only real-estate or business investment, but can also include vehicles. This means you could buy a home for $180K and a car for $20K and still be eligible for the investor residency.
–   Your minimum investment changes to only $100K if the investment is a forestry project.
2.    Renters' (Rentista) Residency:
Yet another popular residency permit, the Rentista option is available to those who can prove a steady yearly income of at least $30K. With this type of residency, you can stay for two years as a temporary resident, renew for 2 more years, and apply for Permanent Residency within 3 years.
Basically, you will need to set aside $60K ($30K/year for 2 years) in a bank account, which can be the bank you use now or a local bank in Costa Rica. You must obtain a letter from your bank to prove that:
You have the money.

They (the bank) will release $2500/month to your account – as income.
However simple, elegant and rather easily executed, this residency process does have a down side – having to lock up $60,000.
Interesting Facts:
–   $30K is less than half the average yearly income in the US, making this residency a great choice for many Americans.
–   For the same $60K, you can also obtain Temporary Residency for your spouse and children.
3.    Retiree (Pensionado) Residency:
This is the type of residency that dreams are made of! If you are eligible for a minimum $1000/month pension from an official pension program (including disability pension, military pension, or social security) then you can easily obtain this form of residency.
While Costa Rica is not the cheapest country in the world, one can actually live here on a monthly budget of $1000. This would be a modest lifestyle, not living in the center of prime tourist locations, but still a very good life. The thing is, when you live here long term, you don't really want to be in the center of these locations where the crowds hit for a few crazy months each year. It's much preferred to be able to retreat into your quiet piece of heaven, a bit deeper into the jungle, as is the situation at Yoko Village.
For the time being, most parts of this beautiful country are still very affordable to live in, and you should have no trouble finding a location where your $1,000 goes a long way.
Interesting Facts:
–   Retiree residency is not limited by age! You are not required to reach Costa Rica's retirement age to apply for it, you must simply have an official pension established that meets the minimum value and you are good to go.
–   Even though this residency is based on only a $1000/month pension, one can still bring their entire family under this Pensionado umbrella!
4.    First Degree Relative Status Residency:
Are you married to a Tico/Tica – the local term for a Costa Rican person? Do you have a child with a Tico/Tica? Do you have a child born here in Costa Rica? Lucky you!
Marriage Based Residency:
All you have to do is get interviewed by the immigration authorities in Costa Rica, to prove the validity of your marriage, and produce a confirmation document after officially registering your marriage at the local Civil Registry (Registro Civil).
Once your marriage is officially registered, you may apply for this residency, which is valid for 1 year (not 2 years like other temporary residencies). This Temporary Residency can be renewed every year until three years have passed, and then you can apply for your permanent residency.
Parent Based Residency:
If you have a child born and registered in Costa Rica, or if you have a child abroad with a Costa Rican partner, you are also entitled for this residency in Costa Rica, based on the fact that your child needs you. This also applies for minors.
Unlike most other residency types discussed in this article, this residency is a permanent one!
Interesting Facts:
–   If you have other kids under the age of 18, who were not born in Costa Rica or to a Costa Rican parent, they are actually entitled to residency as well, after the parent receives theirs.
–   Getting married in Costa Rica is very easy – all you need is a lawyer, a passport, and a partner that wants to marry you!
5.    Company/Work Residency:
In general, the Costa Rican government is fairly resistant to foreign workers. The government wants to ensure that local citizens have jobs, and allowing a foreign work-force to work in the country can put that at risk.
However, in some cases, it is possible to obtain a work permit and become a temporary resident:
International companies registered in the immigration authorities of Costa Rica (Dirección General de Migración y Extranjería) may employ international staff.  This includes, for example, multinational companies, large 4/5 stars hotels, airline employees, government contracted companies, etc.

Business Visa and Residency for high executive personnel – This residency is available for those high-level employees of a legally registered local company in Costa Rica. You must be a part of the board of directors, and have the power of attorney to perform acquisitions for the company.

Work Permit – since the government doesn't encourage foreign labor, an employer who wishes to obtain

a work permit

for a foreigner must:
pay the employee 50% more than the official local wage for the specific position, as listed in a list in the Work Ministry website (Link to the list in Ministerio de Trabajo) – based on the logic that if this person should take a job from a local with the same skill set, they must be worth it.
prove the employee is bilingual – usually requires getting tested in an official language school, which provides a document stating your Spanish level.
show CV – showing credentials, including work history, to support the application.
provide a contract and all the paperwork required for the permit.
With an approved work permit in Costa Rica, one may start working immediately. Please note that some types of residencies only allow you to be self-employed. Of course, once you have received your Permanent Residency, through whatever approach, you are almost considered a citizen and may start working like any other Tico/Tica.
General information you should know
:
Once you officially start your residency process, fill out the forms and deliver all documents, you can relax –

your permit is being processed

, and no matter how long it takes to process, you are not obligated to leave the country.

Once you receive your Residency Process filing-number, you can leave the country anytime, BUT, upon returning to Costa Rica, you must have an outbound ticket proving that you will be leaving.

Strange, but true

. This is because you don't have residency status quite yet.

Income tax – once you receive your Residency Permit, you are a legal resident of Costa Rica, and must pay appropriate income tax. For example, a Rentista Residency is based on

a monthly income of $2500,

and that will be the figure for your tax calculation. A Pensionado Residency is based on a monthly income of $1000, and taxes would be calculated from that figure accordingly.

All residency types are issued for 2 years (unless otherwise stated) and can be renewed for another 2 years. After 3 years, you will move up to a Permanent residency status – with the only condition being that you were in the country as a temporary resident for the most part of each year over the three years time.

With any type of residency, you must pay for an ID card, and deposit some cash to cover the cost of a flight back to your homeland, in case you were to be deported. This deposit is returned upon leaving the country or once

you become a citizen

.

You can apply for Permanent Residency after living in the country for 3 years under a temporary resident status. The count of 3 years begins once you receive your first Temporary Residency.

Becoming a Citizen – The day

you receive your residency

starts a 7 year clock. Complete these 7 years, and you will be eligible for citizenship. In due time, you will also have to pass a test in Spanish demonstrating your knowledge of the local history, geography, etc. If you are over 60, you do not need to take the test!

All residency types may include your spouse, as long as you are legally married. This is also true if you decide to get married here in Costa Rica. In fact, as a lawyer, Raquel can also legally marry you. With your residency, children under the age of 18 can also be included.

Children between 18 and 25 years of age, who are registered students, are also eligible to piggy-back on their parents' residency.

Legal fees – although residency may be approved for the entire family, the cost of the residency permits is calculated per person. The reason is that even though you are a family, each of you will have to have your own documents and your own file in immigration registration. The rate for children is different than for adults.

Basic paperwork list – there is a general list of basic forms and paperwork needed for all types of residencies. You can find it online

here (in Spanish

) or receive it via email from

Raquel

, our recommended local lawyer. Beyond this general list, each residency permit requires its own specific documents. For example, Investors need to prove the purchase of $200K worth of property, and Rentistas need to prove that they have the necessary money set aside in their bank account.
What are the first steps to take?
By now you have an idea of the options for residency in Costa Rica, and have hopefully gained an understanding of the one that suits your circumstances the best. By simply booking a flight to Costa Rica, you can come on a tourist visa for up to 90 days. This is a great first step to get a sense of the country and to enjoy a honeymoon period before diving into the immigration process.
If you are already familiar with Costa Rica, and feel prepared to begin this life-enhancing move, our best advice is to speak directly to an immigration lawyer (such as our contact, Raquel Castro) and understand what is the best way for you and your family to get your Temporary Residency.
Consider if you want to operate a business here, or perhaps, whether you have enough earnings coming in from abroad, allowing you to just relax into the local atmosphere without additional responsibilities.
If you have children, it is also important to understand the education options available at all age levels. This is something that we will be discussing in an upcoming article, so stay tuned!
Finally, if you are considering the purchase of land or a home in an amazing location (Hello, Santa Teresa!) and see value in the opportunity of living in a professional freelance community, we highly recommend reaching out to us directly at Yoko Village to learn more about the future of co-living in Costa Rica.
Additional notes:
It is strongly recommended that you obtain the required paperwork from your home country before coming to Costa Rica. Some countries may offer the option of obtaining official documents online, but many do not. It makes things much easier on the Costa Rican side, if these documents are already in order.
Documents such as:
Birth certificate

Criminal record

Marriage certificate

Birth certificate of children
(other documents may be required, depending on the residency you aim for)
All documents must have an issue date no longer than 6 months prior to the submission date.  
Note that all documents must have an Apostille, and some may be attained via your country's consulate in Costa Rica.
Please keep in mind that the information in this article was accurate at the time of publication. It might still be the same, as laws don't change very quickly here, however you do need a professional to make sure you are completing all necessary steps.
Raquel Castro handles our own residency visas, so we can recommend her first hand.
Tel: +506 88396204
E-mail: rcastro@lexiscostarica.com