Yoko's First 5 Day Community Event!
March 7-12, 2023
The vibration of the land of Costa Rica is magical, and we will use it as our backdrop, as we come together and connect with like-minded professionals from around the globe, to inspire and be inspired to rise to new heights, and create from a place of well-being.
In this 5-day immersive experience, entrepreneurs, visionaries, creators and incredible speakers will gather to engage in dialogue, share meals, and connect with nature. You have the option to stay at one of the beautiful Villas we have reserved exclusively for this event, and you get to choose the type of accommodation that best suits your needs. We have reserved several stunning villas to select from for your stay, and you can decide on the level of privacy you require by choosing from private suites, or accommodations with shared facilities. YokoConnect is a retreat-style experience designed for participants to easily connect with each other throughout the event to share experiences, and enjoy adventures around the area.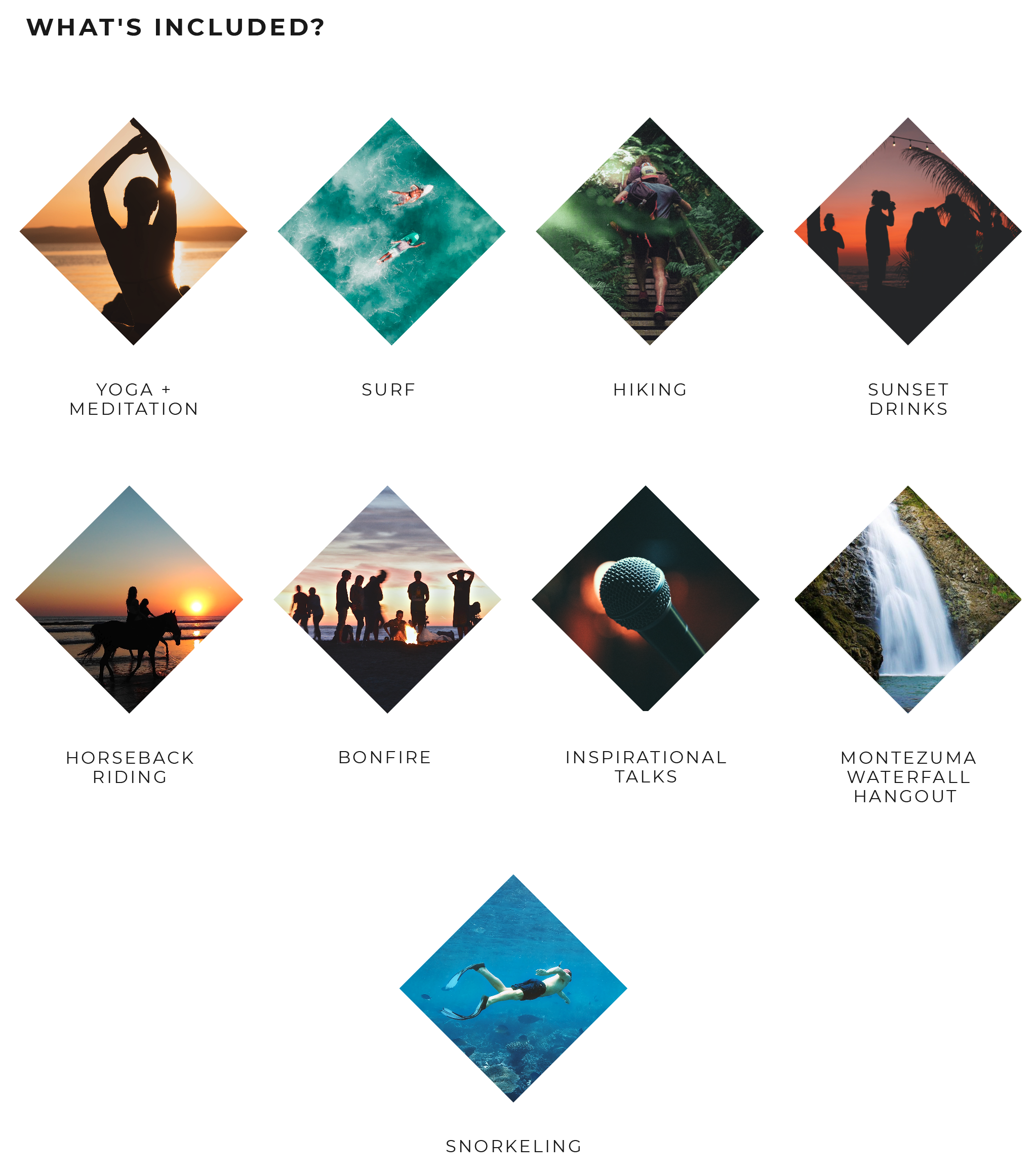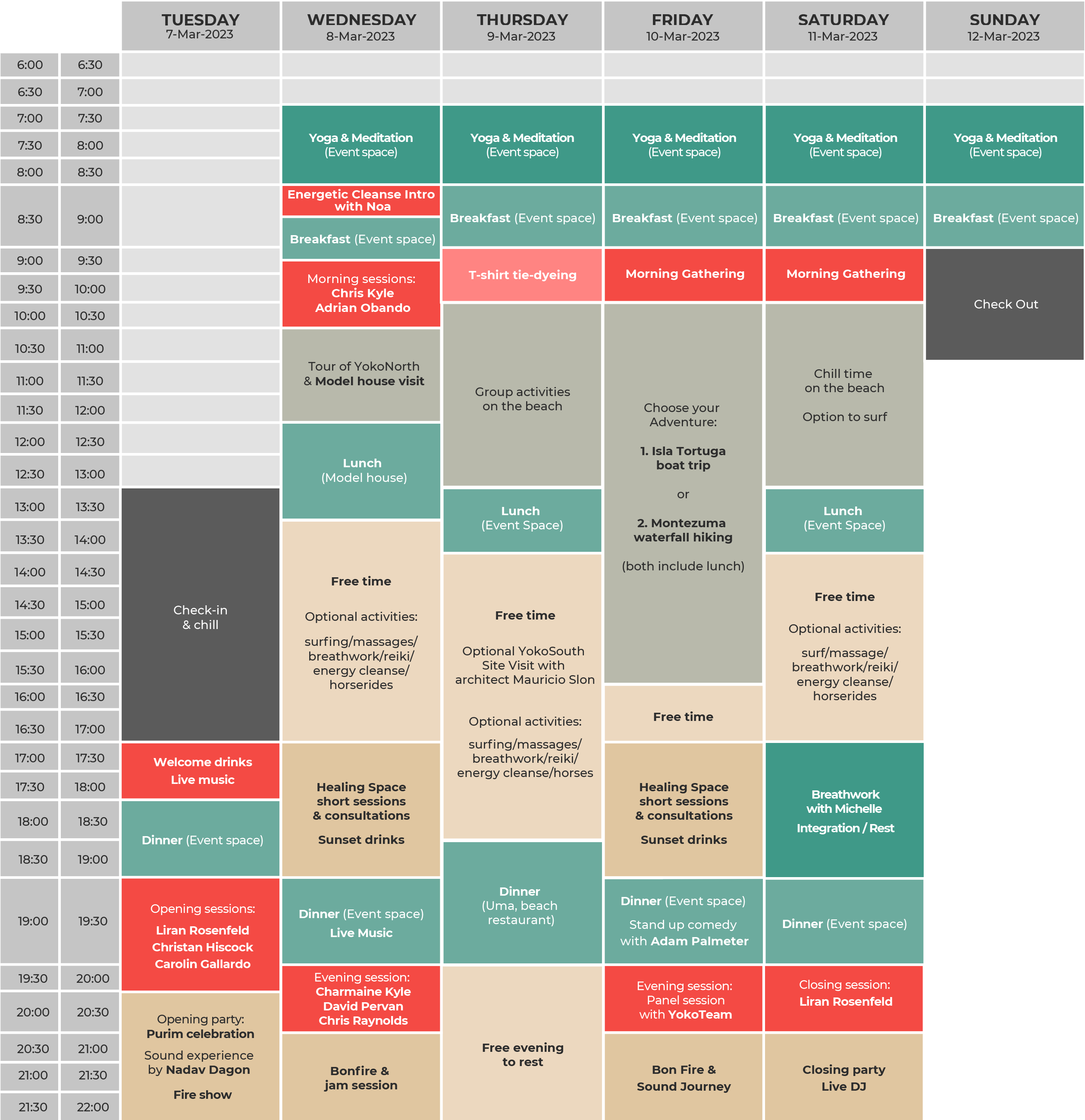 Announcing Global Recording Artist Nadav Dagon at YokoConnect!
Over 50 YokoVillage members and future members will gather from March 7-12 for an amazing 5-day adventure in Costa Rica! This will be the first time the community will gather and members will meet each other, enjoying dinners and bonfires on the beach, hiking through the lands of YokoVillage, marveling at sunsets on horseback, meditating and practicing yoga together, engaging in meaningful conversations with inspiring speakers, visionaries, and thought-leaders, and, immersing themselves into the rhythms of fantastic music.
We are excited to announce that worldwide renowned drum tec artist Nadav Dagon will be kicking off the event as he guides us on a rich experience of diverse beats, playing only with his drums, creating an endless playground filled with deep sounds.
Watch the teaser: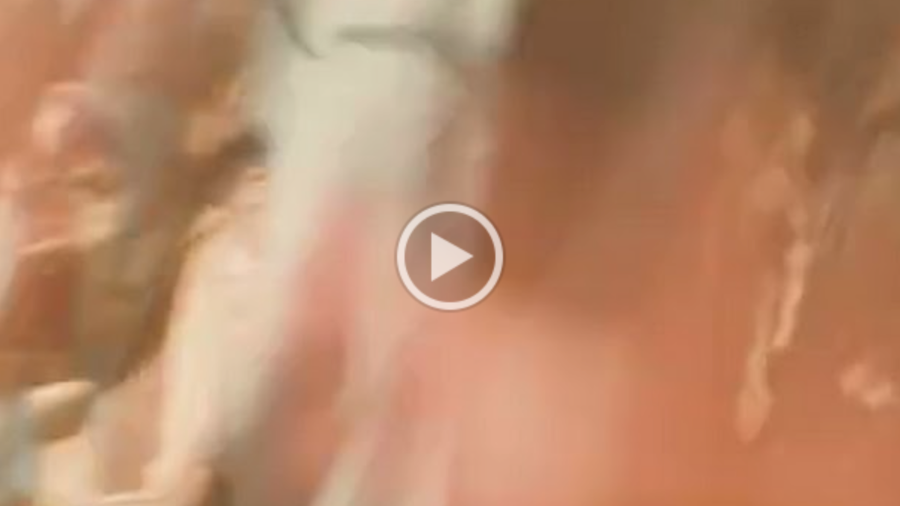 An amazing sound journey awaits, and we are thrilled to be able to provide this experience as part of our retreat, and are looking forward to sharing this experience with everyone!
Speakers and Special Offerings
As part of your experience during YokoConnect you will be able to listen to and engage in inspiring conversations with our line-up of international speakers, as well as practitioners, body-workers and healers, offering their services for personalized sessions that can be booked upon request. All speakers as well as the daily Morning Yoga & Meditations sessions are sponsored by YokoVillage and can be enjoyed free of charge.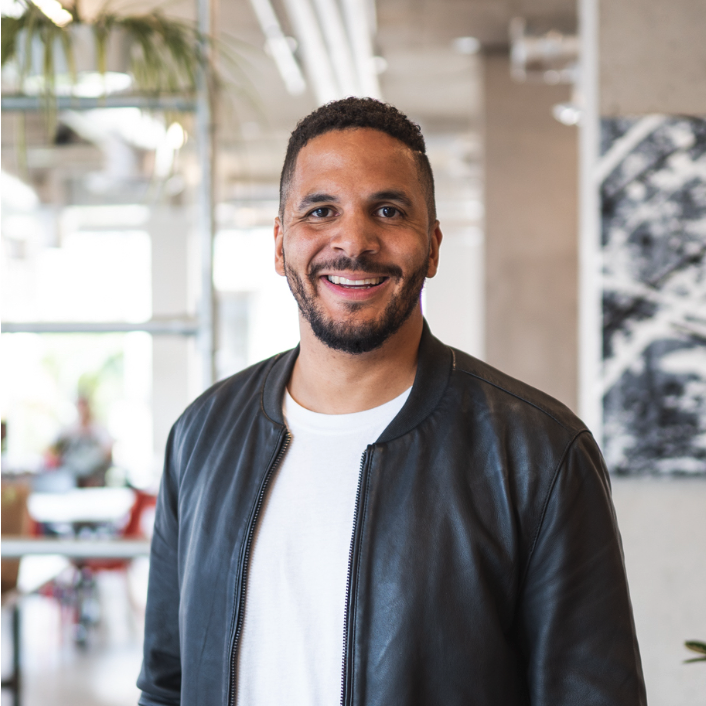 Christan Hiscock
CEO & Chairman (Kardia Holdings Inc)
Christan Hiscock is the Co-Founder & CEO of Kardia. He is driven to build ecosystems and economies in countries around the world and to solve the issues of hunger, affordable housing, waste management, and access to other life-sustaining resources.
He uses more than two decades of experience in business, along with his training as a financial advisor, to guide his heartfelt and visionary thinking. While most companies specialize in only one area of expertise, Christan builds the teams that look at the bigger picture, factor in the global problems, then develop a strategic plan to create viable solutions to serve and support the people and the planet. As a result, he is leading the way to a better and far more sustainable future.
When not working on making his big vision a reality, he spends his time with the love of his life, his wife Lindsey, and their dog Leo.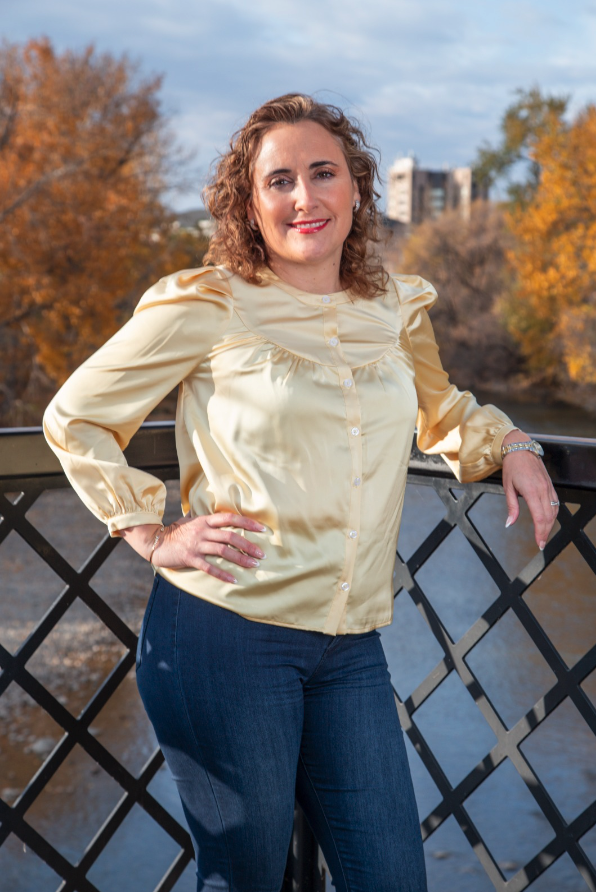 Carolin Gallardo
Director (Kardia Holdings Inc) & CEO (Kardia Communities Holdings)
Carolin Gallardo is the embodiment of empowerment and compassion for people, the earth, and the planet. She continually put her heart and soul into building bold organizations that inspire and improve the lives of others – while making a big impact in the world of real estate, eco developments, and eco-technology.
To Carolin building holistic communities and sustainable developments that include ecological farming, net-zero waste management systems, renewable energy sources, and built-in profit centres, that also support and heal the earth and ocean, was the only logical step for Kardia to take. As a master connector, she knows all it would take is the gathering
of the right minds, all focused in a single direction. Using the skills she acquired as a social worker, and her education in real estate investing, she now partners with the people designing sustainable developments, utilizing next-generation eco-technology and green building techniques, to make a lasting impact on the world.
When she isn't focused on making a global impact, Carolin dedicates her time to her family and surfs whenever she can.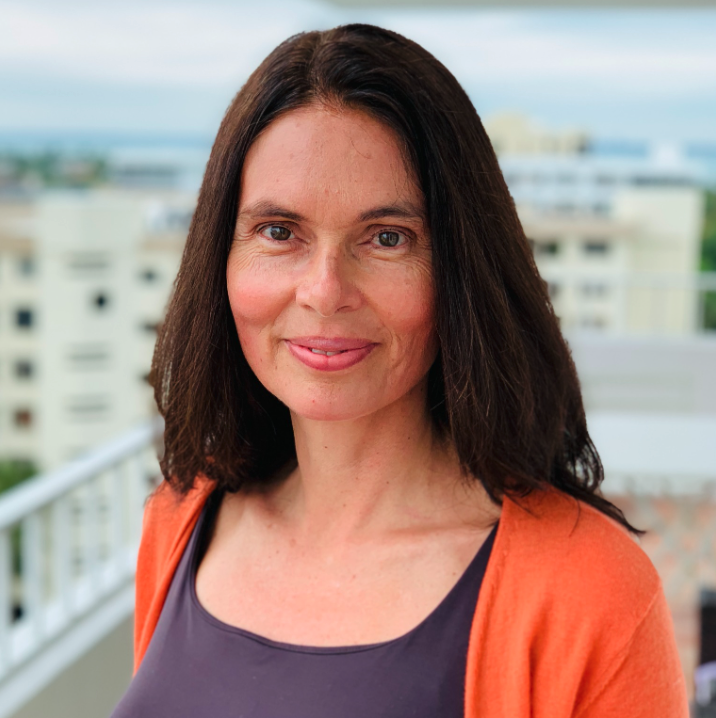 Charmaine Kyle
Speaker
Charmaine Kyle is the founder and CEO of Impact Giving Advisors — a boutique consulting firm that provides philanthropic advisory services for individuals and family foundations.  Bringing over 20 years of experience in the foundation and non-profit sectors: Charmaine has worked with clients such as the Nike Foundation, the Moore Foundation, Habitat for Humanity and Room to Read.
As part of her current advisory services, Charmaine is leading the Vipassana Community Foundation and the Youth Power for Responsible Technology Fund.  She is also looking to establish a Community Foundation serving the broader Santa Teresa Area.
Charmaine speaks five languages, has an MBA from Harvard Business School and a BA from Dartmouth College.
Chris Kyle
Speaker
Chris Kyle is the founder and CEO of Amaterra Leadership, a leadership training and consultancy firm, and co-founder of Impact Giving Advisors where he serves as Head of Leadership Development. 
In his roles as executive, entrepreneur and consultant, Chris has spent over three decades successfully guiding and growing organizations, developing leaders and teams, and scaling individual brands. Chris has worked with a wide variety of organizations including Google's Search Inside Yourself Leadership Institute, Sounds True, Fidelity National Financial, First American Corp, Pachamama Alliance, San Francisco Zen Center, and the Center for Care Innovations to name a few. 
He is also the founder of Launch Academy, an eLearning training platform to help people create, market and launch online courses and programs to a global audience. He's a co-author of the #1 bestseller Internet Marketing Secrets.
Chris has a B.A. from Stanford University, and an M.A. in Nature-Based Leadership from Prescott College.
Dr. David Pervan
Speaker
David is the CEO of CrowdMed, a global healthcare tech company, crowdsourcing undiagnosed medical cases; Co-founder & CTO of Coach, a coaching platform for performance psychology facilitated by professional athletes; VP of Pioneer Fund, a Venture Capital Fund investing in early stage tech startups; a scholar and visiting lecturer in the field of nanotechnology and 3d printing at the University of Nottingham UK; and the first investor and community member of YokoVillage. 
David has a wide set of interest, mainly focused around sustainability, along with his prior experience spanning from improving safety of deep-sea oil & gas drilling in the Northern Atlantic Ocean, building decentralized electricity and cooking facilities in Nepal, reforesting destroyed mangrove forests in the Bahamas, to researching the impact of global warming on Seychellois coral reefs.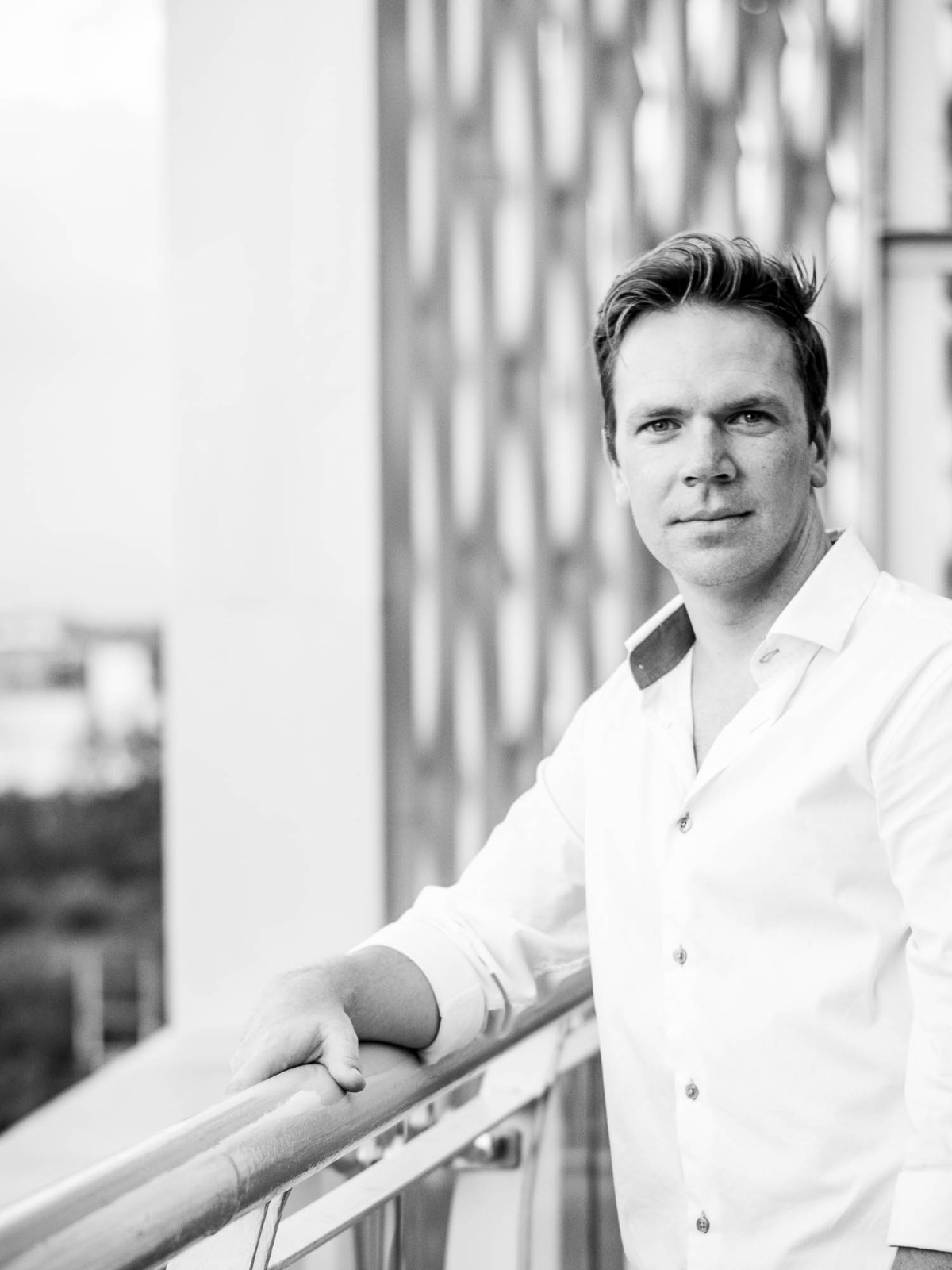 Chris Reynolds
Speaker
Chris Reynolds has been an entrepreneur for over 14 years running online businesses and services that support entrepreneurs in their growth to scale their companies. He co-founded M3 Entrepreneur Club in 2020 which is a peer network of 7 & 8-figure business owners. Over the previous 7 years, he has created 10 international business accelerators. Chris is also the founder and host of The Business Method Podcast. The podcast began in 2015 & currently has over 600 episodes where they are currently interviewing billionaires and founders of billion dollar companies.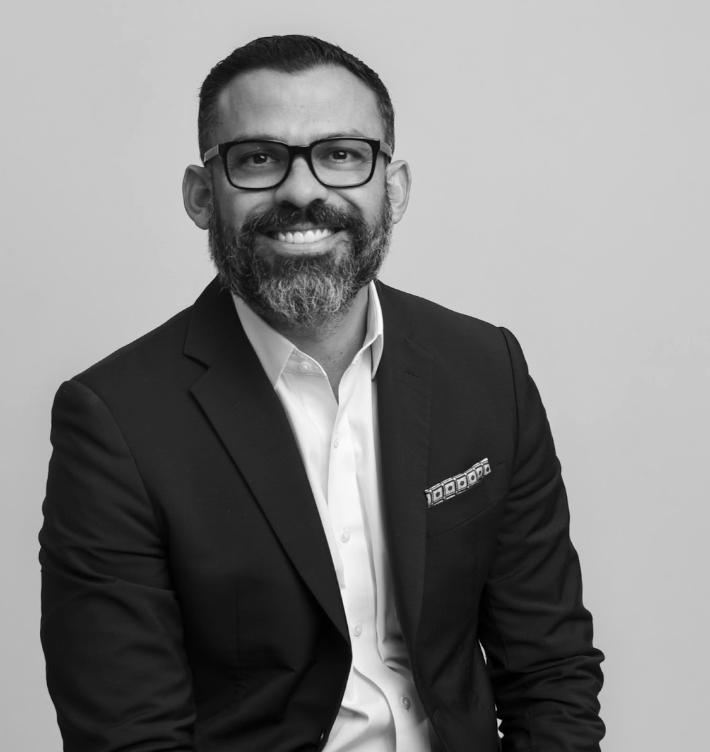 Adrian Obando
Speaker
Costa Rica is a beautiful country with a safe legal environment and solid political stability. This safety is based on selecting the right partners and advisors to help guide you in the right direction, and remain on the right path. Adrian Obando, attorney with Cresco Legal, guides his clients to enjoy the experience of purchasing real estate without unnecessary complications. As Costa Rica has become a point of reference for environmental protection, and is one the main destinations for tourism and retirement, Adrian goes the extra mile to provide the best advice, representing the beauty of the country, and the life everyone is seeking to create. 
Join Adrian at Yoko Connect, where he will talk about the Costa Rican Government, and share options for residency with and without investments, strategies for investing in developments like YokoVillage, and what the future for these investments can look like.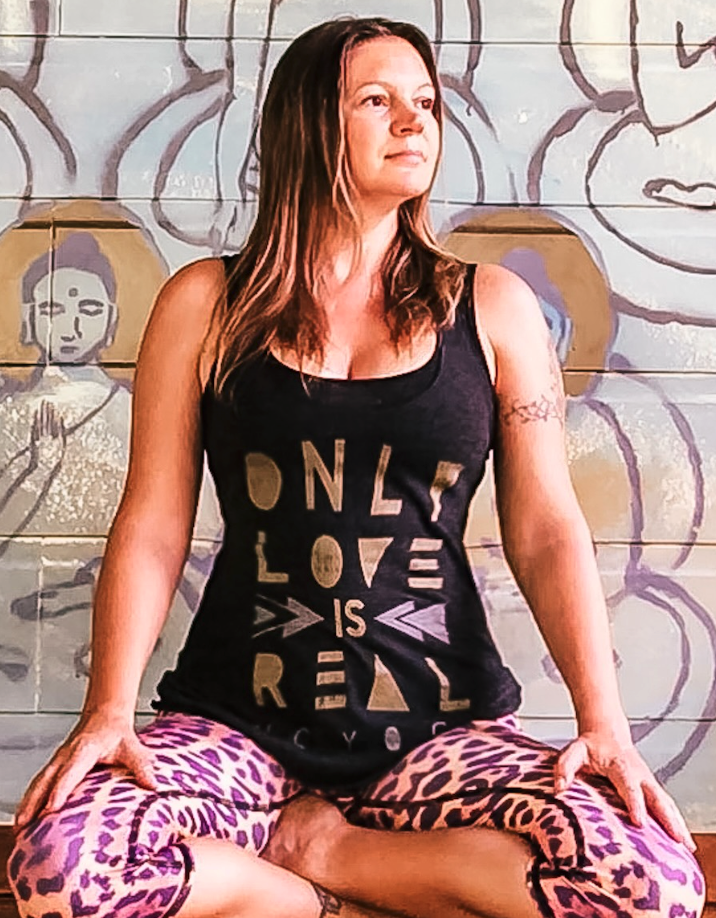 Karin Ebner, e-RYT 500
Yoga & Well-Being Classes
Founder of Pura Vida Yoga & Wellness Retreats, Karin is an international yoga teacher and holistic well-being consultant, and has been teaching throughout various locations in Costa Rica, the USA and Europe.
 
Her classes range from dynamic & invigorating practices to help find strength, over restorative practices infused with philosophical inquiry, to contemplative meditation practices with an invitation to be still. She leads therapeutic and trauma sensitive classes, and offers sequencing that benefits the nervous system to find balance & harmony, on and off the mat. Karin offers unique classes for both beginners as well as seasoned practitioners to help explore new stages in their personal practice. 
 
Over the last decade Karin has also immersed herself in the studies of nutrition, holistic healing, as well as the Science of Ayurveda, and has helped transform lives as a Holistic Well-being Consultant. Karin offers guidance on simple practices that can be incorporated into our daily lives to help facilitate healing within all the layers of the body and bring harmony, balance and longevity back to life. Karin shares that "To live a life rooted in well-being, we need to learn to practice fierce self-care to be able to counter the imbalances on this planet, so we can return to homeostasis and once again experience Svastha – complete health."
 
Karin will be leading the daily Morning Yoga & Meditation classes where we will explore the journey towards becoming whole again. She is also available for private one-on-one well-being sessions, offering a customized plan for incorporating simple Ayurvedic practices for those seeking to find balance and harmony in their lives. Book your session now to discover how you can create a life rooted in health, wellness and vitality.
Noa Bar
Zen Buddhist Psychology & Energetic Cleanse
Noa Bar is an Emotional Therapist and an Inner Peace & Awareness Mentor. The search for happiness brought Noa, a Graphic Designer in the past, to embark on a journey of Love, Awareness, and Empowerment. After 10 years of operating a successful clinic in Israel, she and her husband moved to Santa Teresa, Costa Rica to live the dream. In her private clinic, she practices Buddhist Psychology, Breath Techniques as well as Meditations, and Yoga Philosophy. 
The Physical Body, The Mental Body, and The Spiritual Body are ONE. In order to become healthy, we need to be BALANCED. Suffering constantly out of STRESS will be shown as ILLNESSES in the Physical Body. Our Soul, which is a Quantum Energy, suffers, as our desires and dreams are not being fulfilled. But the illness will be shown in the Physical Body, which is Magnetic Energy. These two energies resonate in order to align with the higher Intelligence of Nature, of any Human Being, and the Entire Universe. When we suffer from pain, whether emotional or physical, we drown in the low frequencies of energy. Noa teaches to strive for Awareness and to ascend to the high frequencies of Love Energy as part of the HEALING PROCESS.
Through the Energetic Cleanse, patients can relive and powerfully experience past experiences and traumas that have remained "inaccessible" for years, as well as unleash the distress of the present. The treatment is intended for those suffering from Chronic Health Symptoms as well as in general is for EVERYONE! It improves the quality of Breathing, Thinking, and mostly, Living life like Nature had created us. To book Noa's Energetic Cleanse private session, please send us a message.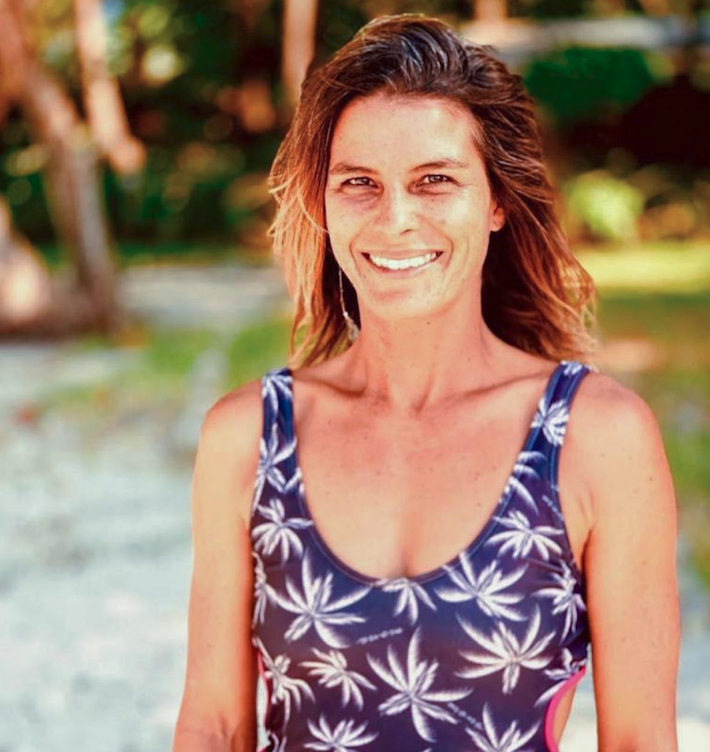 Audrey Mayoud
Surf Instructor
Audrey has been a surf instructor for 12 years, and she's been traveling the world catching waves. She calls surfing a therapeutic life experience, and began to share her deep connection to the sport with others once she realized the many benefits beyond the physical workout. Surfing is not only a joyful experience offering a great physical workout, it also helps create a strong bond with nature, develops mental stamina, creates present moment awareness, and is a deeply spiritual practice. For those reasons she doesn't just teach the technical elements – she teaches in a holistic way, sharing the metaphors with life, reminding the students to be present, to breathe, and to connect as one.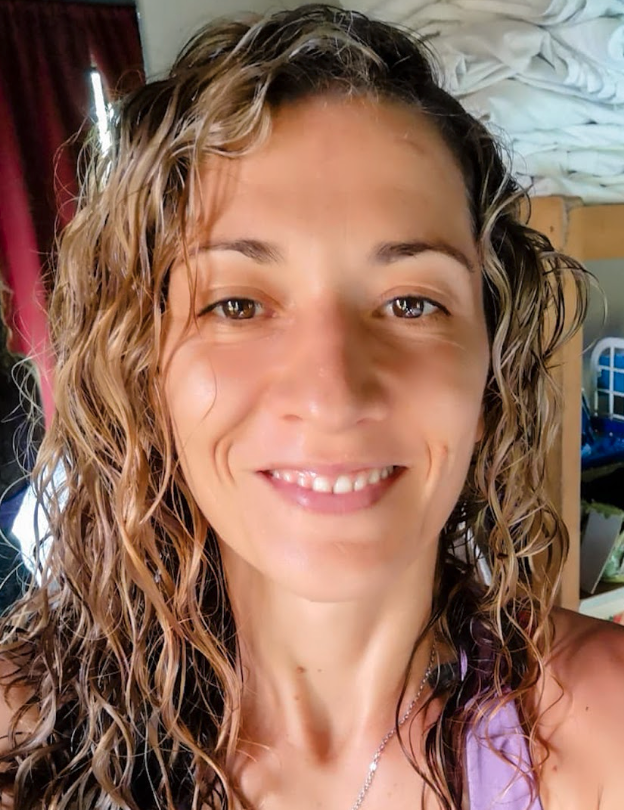 Sabrina Baldassarre
Massage Therapist & Wellness Facilitator
Sabrina is the Founder of BeWell Costa Rica and says "Introducing myself & my job means being part of my life." She started acrobatic disciplines at 4, practicing rhythmic gymnastics at Italian schools, and competing since age 16. Growing up through sport, she learned focus and dedication, while listening to her body, following the flow, and being the leader of her own life. And, to win and to lose. She began a process of expanding her knowledge through studies, life experiences, and exploring & practicing different arts and modalities, which ultimately brought her here now, being the person she is, sharing energies and experiences every day with many people, and being part of the change by being a Giver and a Healer.
She adds: "My purpose and motivation is to guide you to meet yourself and your body, to flow through and with your energy, to be strong and healthy, to love yourself without judgment, to balance and live your emotions, to be compassionate and passionate, to explore your senses and observe your mind's dialogue, and be happy the way you deserve to be! Everything comes at the perfect moment. This is your moment to live the experience, trust yourself and say Yes to your blessed life."
Sabrina will be available for therapeutic massage, Reiki healing sessions, Thai Massage, as well as Karmic Bonds Therapy to break bonds with people and experiences that no longer serve us in life. She is also available for physiotherapy and treatments for specific injuries. To book Sabrina's private sessions, please send us a message.
Michelle Florez
Emotional Wellness Coach for Innovators
Michelle Florez is a supply chain tech engineer turned emotional wellness coach for innovators, and she curates transformational retreats and breathwork experiences. Michelle will be offering private 90-min group or couple transformational breathwork sessions.
Michelle's breathwork journeys allow you to explore non-ordinary states of consciousness consciously, release suppressed energy in the body and experience an embodied sense of oneness. Tears, laughter, and unexpected feelings may come up. These transformational breathwork activations will help you connect with your intuition and creativity by supporting you in getting out of the mind and into the body.
Couples Session: 90-min journey to deepen intimacy and connection, this guided experience will support you in co-regulating with your partner, moving through what may currently feel unresolved, and creating a space where love can flourish. (60 min breathwork // 30 min integration)
Group Session: 90-min group journey to reset the nervous system and cultivate community. This guided journey will take you through a bell curve experience with the breath, half of this session will be a guided group integration experience to deepen your connection with other YokoConnect attendees. (45 min breathwork // 45 min integration)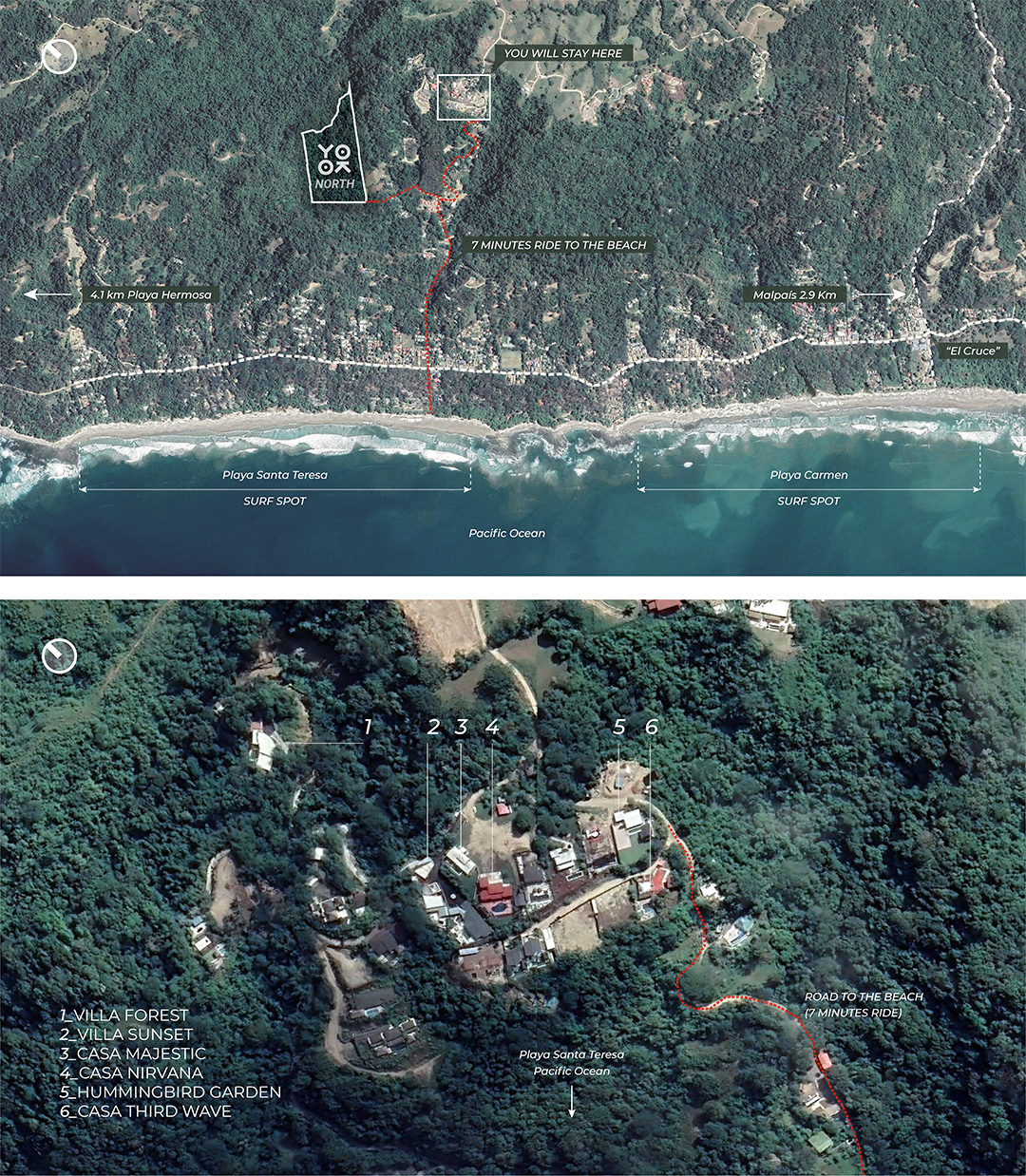 Imagine waking to the sounds of exotic birds, the ocean waves crashing in the distance, and the sun peaking over the jungle covered hills, as we begin the day with a grounding and invigorating yoga & meditation practice, sponsored by YokoVillage. A fresh, healthy breakfast shared with others, connecting. Exploring the best local experiences this area has to offer such as surfing, fishing, hiking, or joining a boat trip around the local islands.
Afternoons can be spent getting a massage, relaxing by the pool, or spending time in productivity at our co-working office. Or experience one of our offerings for private wellness & healing sessions. Create connections as you engage in meaningful conversations with others over afternoon refreshments. Evening gatherings include dinners on the beach, and at ocean view restaurants, inspirational speakers and talks, and festivities with bonfires, full-moon parties and musical entertainment.
Your investment for this life-changing experience is US $1200, and includes daily meals, juices & drinks, inspirational speakers, morning yoga & meditation classes, daily activities and festivities such as bonfires with live music, excursions, and a few gifts you might find helpful for your stay. Special assistance will be provided upon request. Any additional activities and excursions, such as surf lessons, massages, horseback riding, hiking & tours are available at participants' own cost, and can be paid as you go.
What's not included and provided by us at a discounted rate:
Transportation from Tambor airport ($80-100) per taxi with 5-7 people per taxi

Accommodations (from $250-500 per night) Please know you are free to choose accommodations outside our community, however, the villas we booked are all close to each other and will allow you to have a much better experience

Vehicle rental:
ATV $70 per day, up to 2 ppl, limited availability for this rate
Side by side XTV/Buggy /Mula $180 per day, up to 5 ppl. – only 2 available
Side by side XTV/Buggy / Mula $100 per day, up to 2 ppl. – only 2 available.
Additional costs you will have and that we can help you to book in advance:
International flight 

Domestic flights  are $120 per person

Overnight stay in San Jose, if needed.

Additional paid activities, private classes & sessions as per participants choice
The number of tickets available is limited, and if you are interested in joining we would love a brief zoom meeting before you purchase the ticket. Please click here to schedule a zoom meeting with our Founder, Liran Rosenfeld.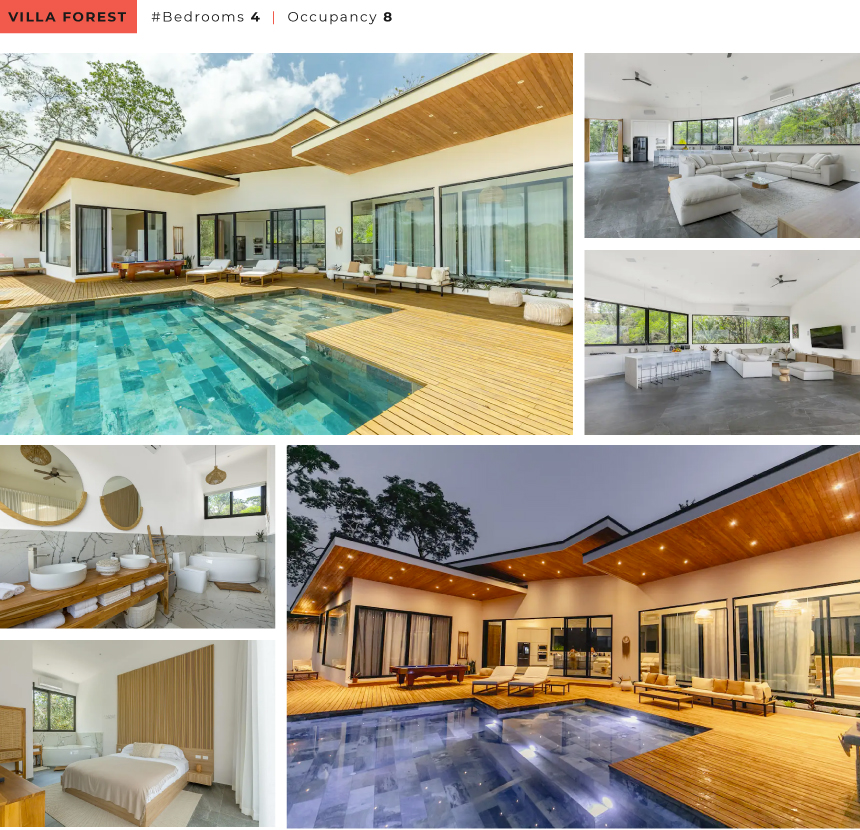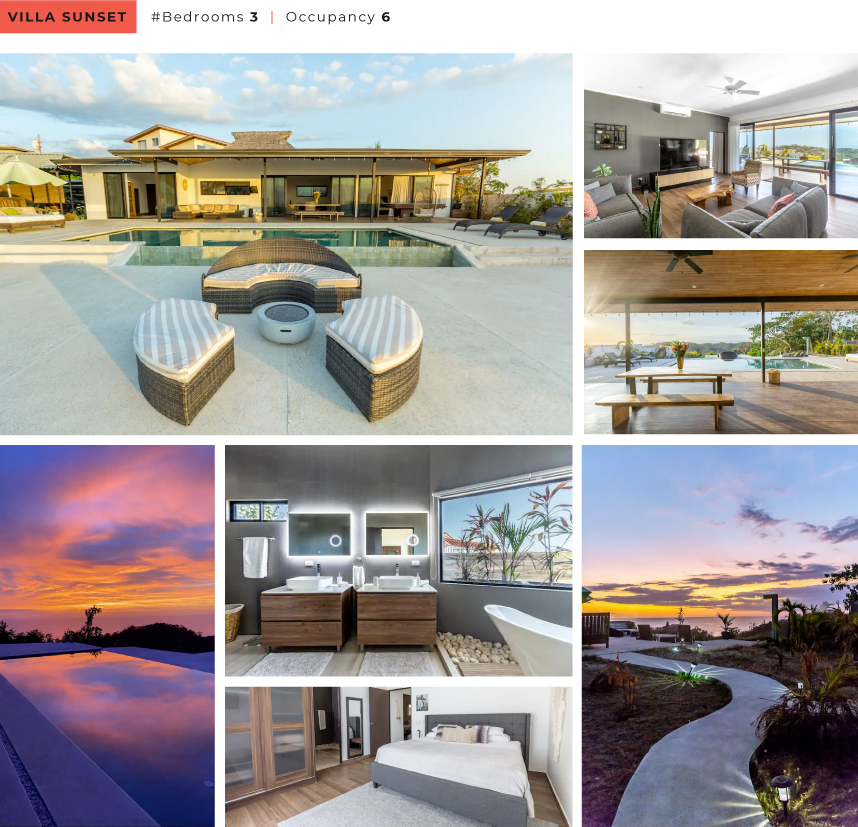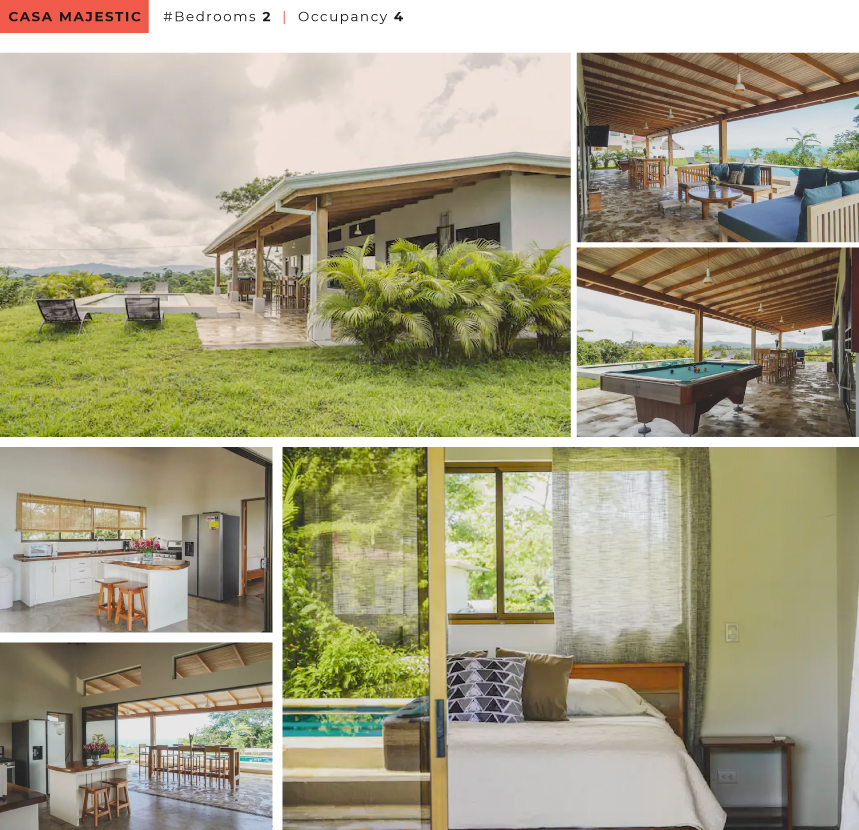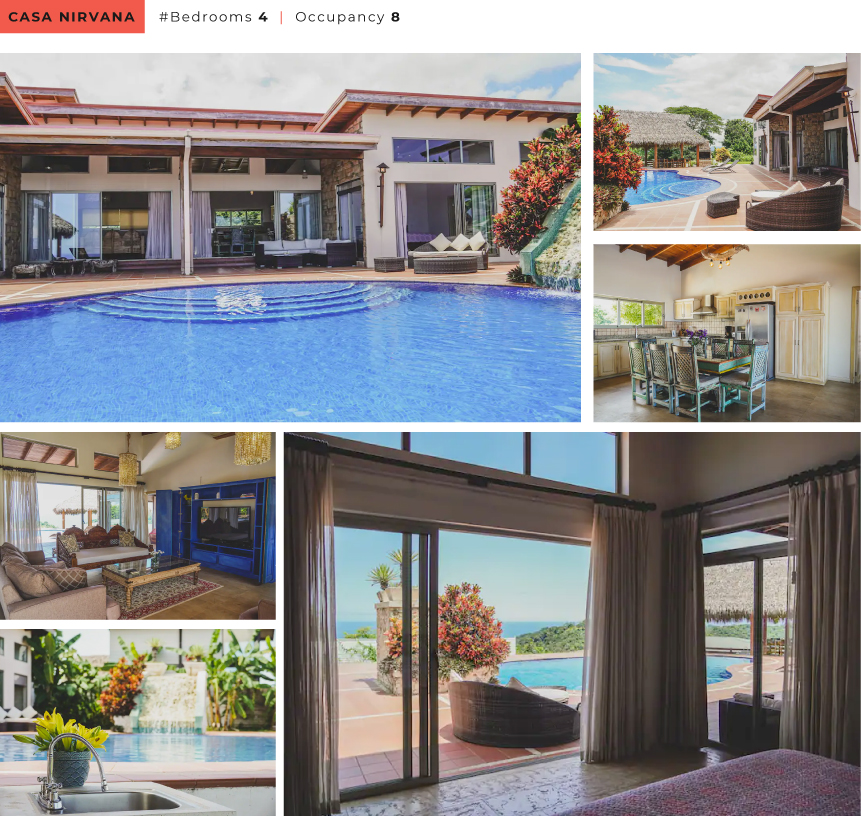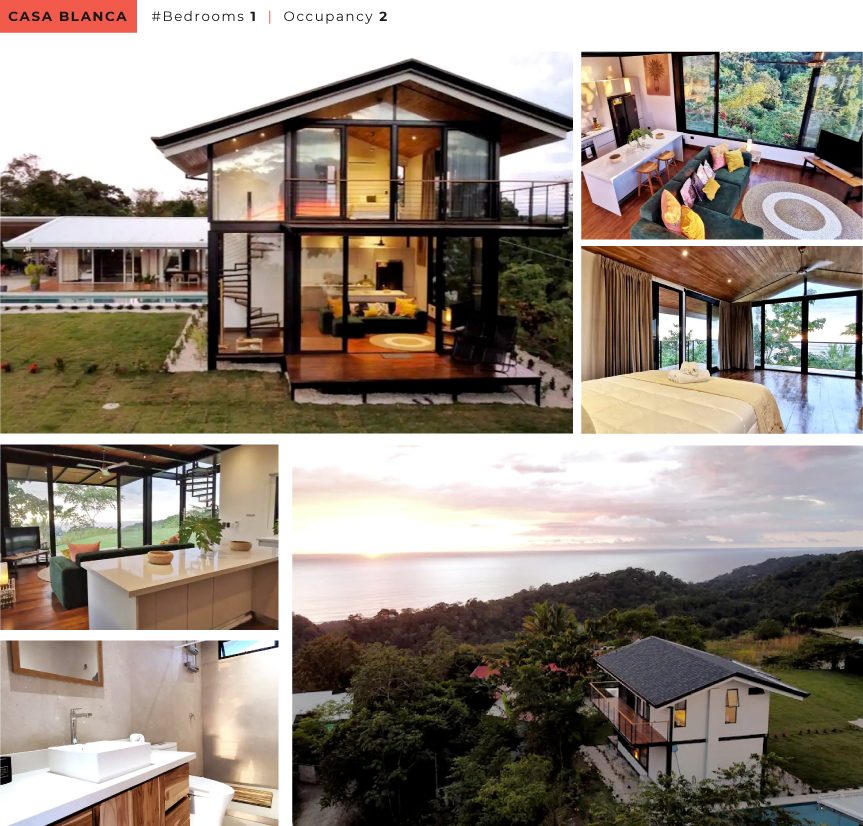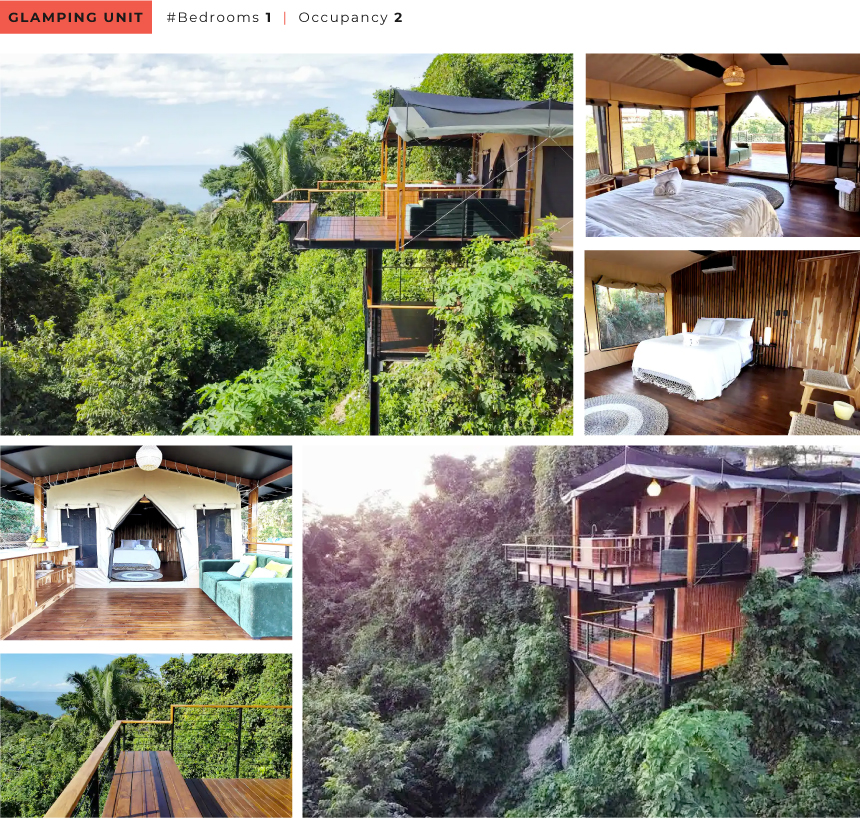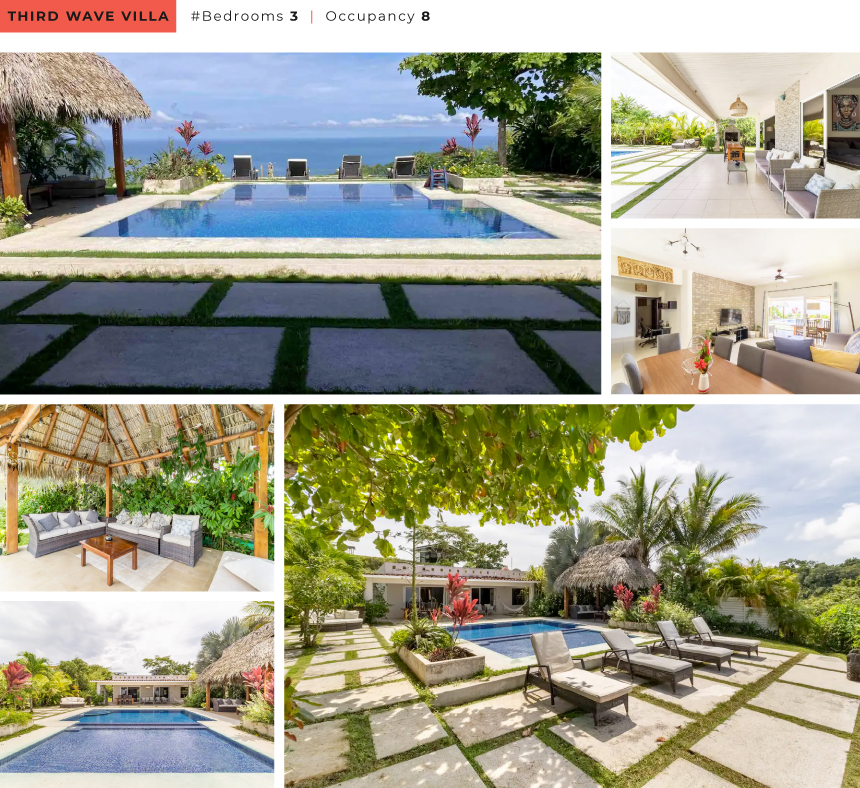 Please know that YokoConnect is NOT a for-profit event, and YokoVillage will not be receiving any income from this retreat. We are charging our participants only for the actual price of the services and accommodations received. Several events such as yoga and meditation classes, speakers, and entertainment are sponsored by YokoVillage. Any activities or services participants choose to enjoy aside of what's included in the retreat package, can be paid for in person, and will be at the participant's expense.
Have you been thinking of visiting YokoVillage? If this speaks to you, please message us! We are delighted to welcome anyone who is interested in being part of an inclusive community of thought-leaders, creators and seekers, as we come together to live with balance, and create with ease.
Follow our events on our Facebook and Instagram pages to stay updated on what we do in the community. As always, reach out to us if you have any questions or want to schedule a call with us. Stay tuned for more exciting developments happening at Yoko Village!