At YokoVillage, the progress we've made this far is immense. We are happy to share transparent communication about our real challenges, milestones, and goals.

■      Shared updated timelines for construction availability at YokoVillage South.
■      We closed on the Slow Living Ventures property.
■     We obtained the first titles at YokoVillage North.
■      At YokoVillage North, we are close to finishing our first 3BR vertical Yoko Villa, nestled in the jungle. It's for sale, listed at $1.4M.
■     We have a new Concierge service for the Yoko community members. We are inviting you and your friends and family to enjoy this service whenever you wish to make travel arrangements to come to Santa Teresa. This includes help with travel plans, transportation, places to stay, activities, reservations, and more. When you have travel plans to Santa Teresa, please contact us to inform your travel plans so we can help you with any arrangements.
■      We now offer long-term financing deals for the purchase of any of our lots. Plots can be purchased at 0% interest rate with 18 monthly payments, 7% interest with 24 monthly payments, and 9% interest with 36 monthly payments. We also achieved new banking options for the financing of the construction. LaFise Bank will finance 60%-70% of your home build once you obtain titles and construction permits from Yoko.
■     YokoVillage now has an office in San Jose as well as an apartment where Yoko community members can stay while they pass through San Jose. Contact us if you would like to reserve your stay in San Jose.
■      Sangha – Our retreat and wellness center will open towards the end of the year.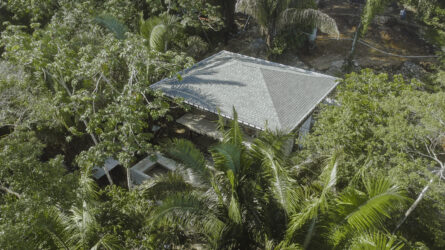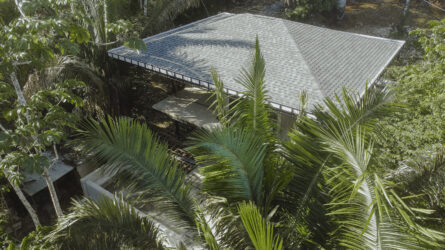 ■     Due to recent success with banking relationships and debt opportunities, we have stopped equity fundrais ing. So whoever bought into this investment thus far has made a great investment. Here are some recent photos and videos from Sangha that show the ecological restoration and bungalow development.
IMAGES OF SANGHA ECOLOGICAL RESTORATION


■      There are already 4 Yoko members/families that have moved to Santa Teresa permanently and we are already forming the community by helping and supporting each other in anything that is needed. We usually get together every other Friday and have a meal. If you're in town, please join us for the next dinner party.



■     We have decided to contribute 10,000 sqm of land for the creation of a semi-public farm. The farm will cultivate farm to-table vegetables and also bread native species of trees that will be planted in the area.
1
This rainy season is intense. We are dealing with constraints in the delivery of construction and development materials into our developing site.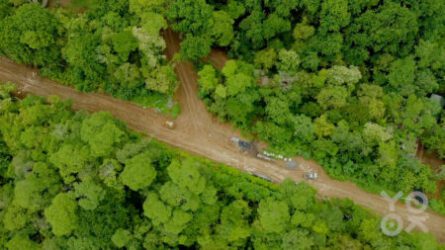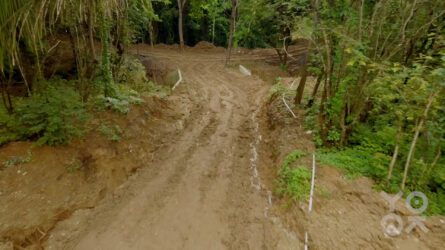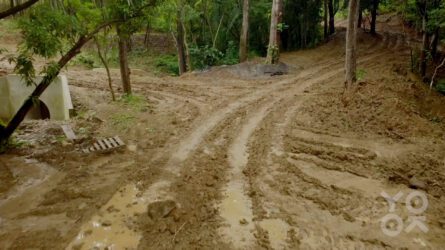 2
The costs of construction materials and shipping, including furniture and appliances have increased each month and it is hard for us to commit to construction costs simply because it is hard to know how much materials will cost by the time a house is ready for the build. The cost of construction in Costa Rica has doubled itself in the last 18 months.
3
The entry of funds into the country is a challenge because of Costa Rica's legislation/anti-money laundering regulations. Our new Compliance Department is being set up in our San Jose office so that we can always make it easier for our members to wire funds into the country for anything they may need.
4
AnteProyectos or Pre-Construction Projects/Blueprints:
We are not a cookie-cutter operation. Each member has chosen, or will choose a Yoko home, a Yoko home with special requests, or will create a totally new home design. Each design requires adaptation of the lot itself so that the construction, electric, and sanitary plans fit into the placing of that design over the chosen lot. This obligates us to do a pre-construction project for each home.
Each lot has certain trees, and topography that is unique.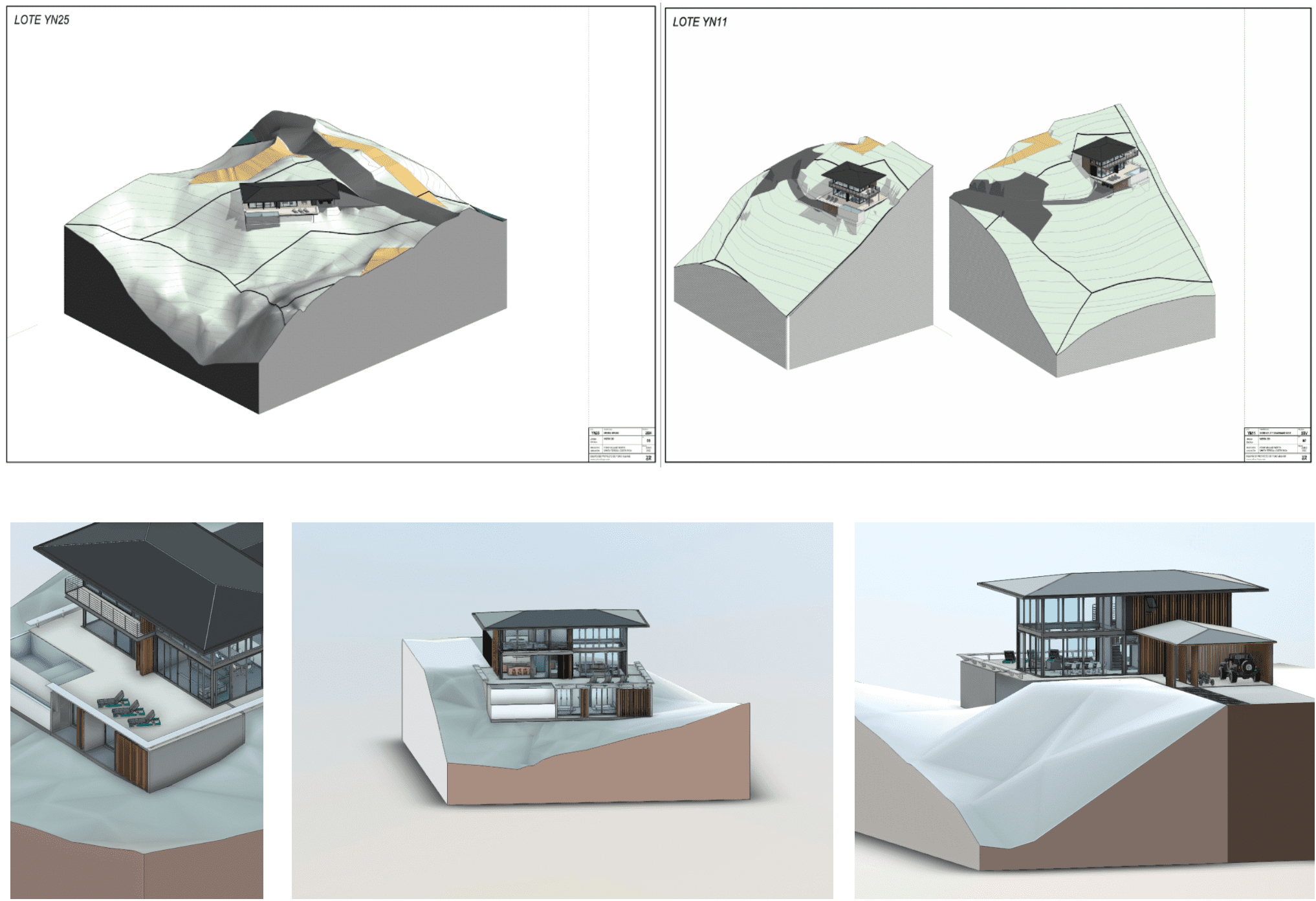 5
Banks: We are developing valuable relationships with banks in Costa Rica and are planning to meet our funding requirements with debt funding given to us by banks and private lenders. We are start- ing a small corporate office in San Jose where we are hiring professionals experienced with local banking.
6
Housing: Expanding a team in Santa Teresa is becoming more difficult with the growing cost of real estate and rentals here. To solve these challenges we are aggressively pursuing all available and affordable lease opportunities in town as well as setting up base camps for our entire construction teams and their families to operate from.
7
Water Availability Letter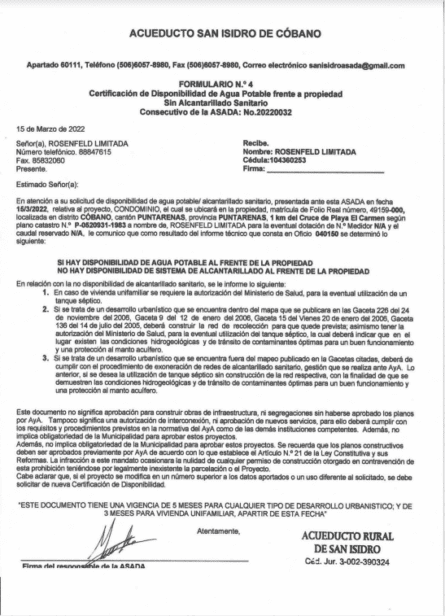 The water: As they say, there is no paradise, if there is no water. While almost all developers in Santa Teresa drill dozens of water wells to get water and water/construction permits, we believe this solution is not sustainable and is an ecological disaster. Wells are often depleted in the dry season and almost everyone in the Santa Teresa mountains ends up buying water from water trucks. Instead of drilling so many holes in the mountain, we decided to find a more sustainable solution. We will be the first development to connect to the national water system which will provide us with a generous water source in our mountains.
Water at Yoko South: We are waiting for the dry season to come and then we will commence with the water project for Yoko South.
Follow our events on our Facebook and Instagram pages to stay up to date on what we are doing in the community. As always, reach out to us if you have any questions or want to schedule a call with us. Stay tuned for more exciting developments happening at YokoVillage!