Are you thinking of investing in real estate in Costa Rica? At YokoVillage, we have various options for investing in homes, either as a primary or secondary residence, or to create passive income by purchasing an investment property.
Santa Teresa is a great destination for those seeking to live with more freedom, surrounded by nature, while being able to stay connected and live a productive life, rooted in well-being.
Imagine waking up to the sounds of nature, joining a morning yoga practice, or enjoying an early morning surf to connect with the elements. Return home to beautiful vistas to spend time in productivity, hop on Zoom calls, or even meet at co-working spaces. And all that, surrounded by tropical nature. This is the life that awaits at YokoVillage.
Purchasing real estate in Costa Rica also allows you to apply for residency, and we are happy to help with the process by connecting you with a great team of advisors.
Below please find prices, floorplans, and expected timelines for each of our projects.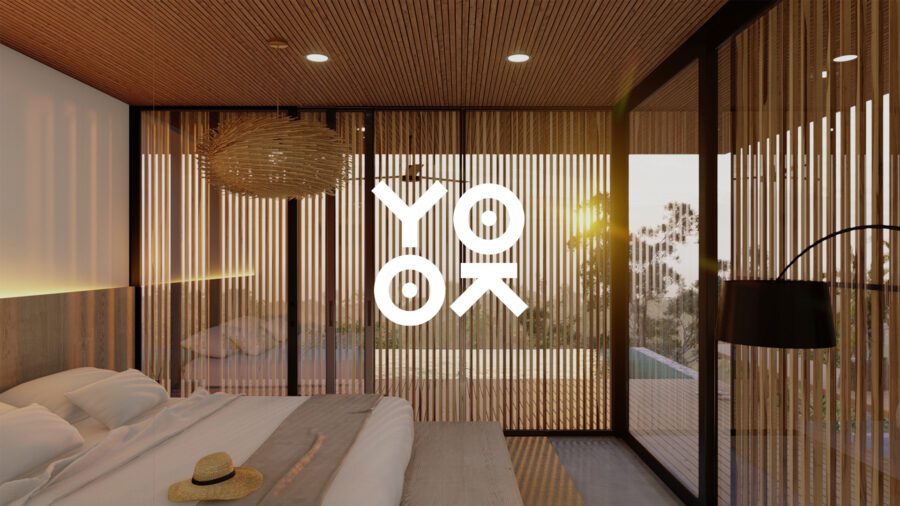 There are 2 contract agreements in place:
The land acquisition contract.

The home construction contract.
The Land
YokoVillage lots vary from 1,000 sqm to 20,000 sqm in size, and the purchase price depends on the type of view you choose, as well as the timeline and current phase of each project.
YokoVillage North:
At YokoNorth we have titled lots available with permits in place, ready to be built. You can choose from several of our stunning YokoVillas; we have various designs available depending on your needs as well as the lay of the land on the lot you choose. You also have the option to finance the purchase of your lots. Please contact us for more details about the financing process, as well as any other questions you might have.
Availability:
We currently have titled lots available, nestled in the forest, and ready to build, for US $300,000.
If you prefer to purchase a ready-made, turn-key home, our first 3 BR YokoVilla is now also for sale.
YokoVillage South:
YokoSouth offers larger lots, and the flexibility to design the home of your dreams as you see fit.  Please contact us for more details on investment opportunities at YokoVillage South.
To see pictures of the lands at YokoSouth in their raw state, please click here!
Financing Options:
We are happy to be offering the opportunity to finance your lot at YokoVillage. You can choose to finance your purchase with a minimum down payment of $150,000. The remaining balance can be paid as follows:
within 18 months at 0% interest 

within 5-10 years at 7% interest
In this link you can find more detailed calculations along with an amortization table.
Financing the construction of the villa is also available through local banks, and we are happy to connect you with an advisor. See below for more details.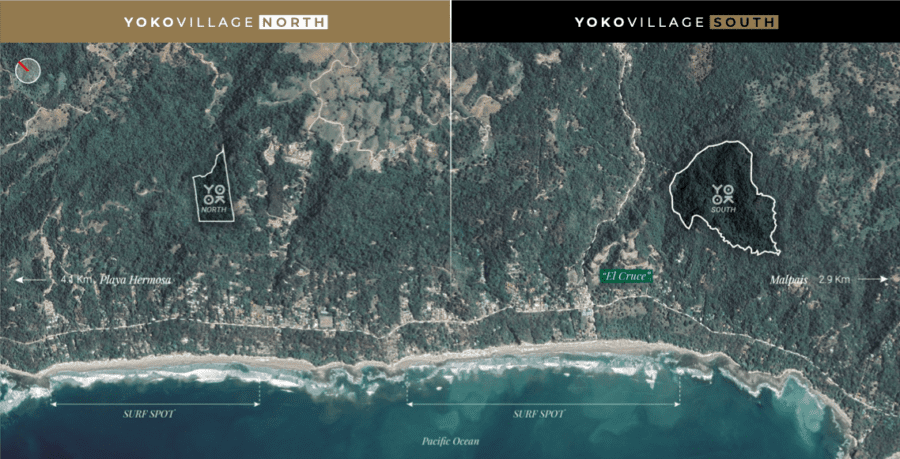 Please note that the above map will be updated soon to reflect all sales
Construction of our first YokoVillas at YokoVillage North: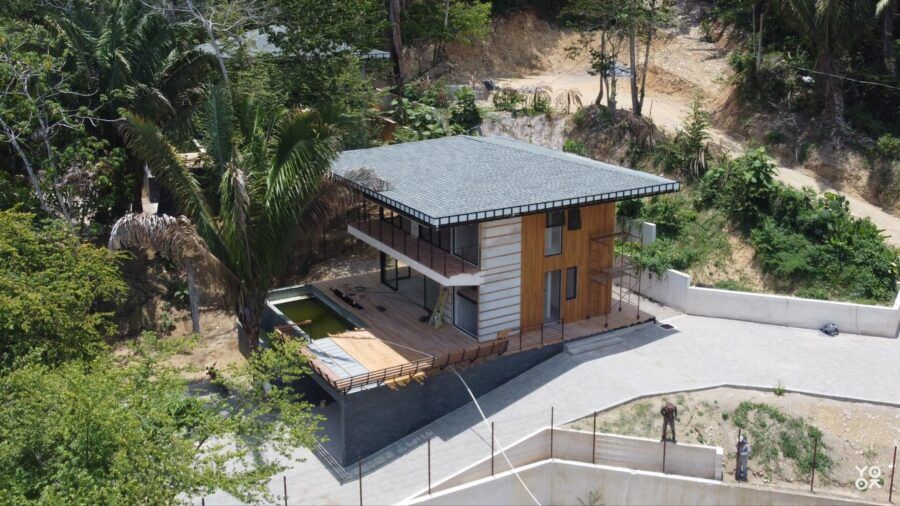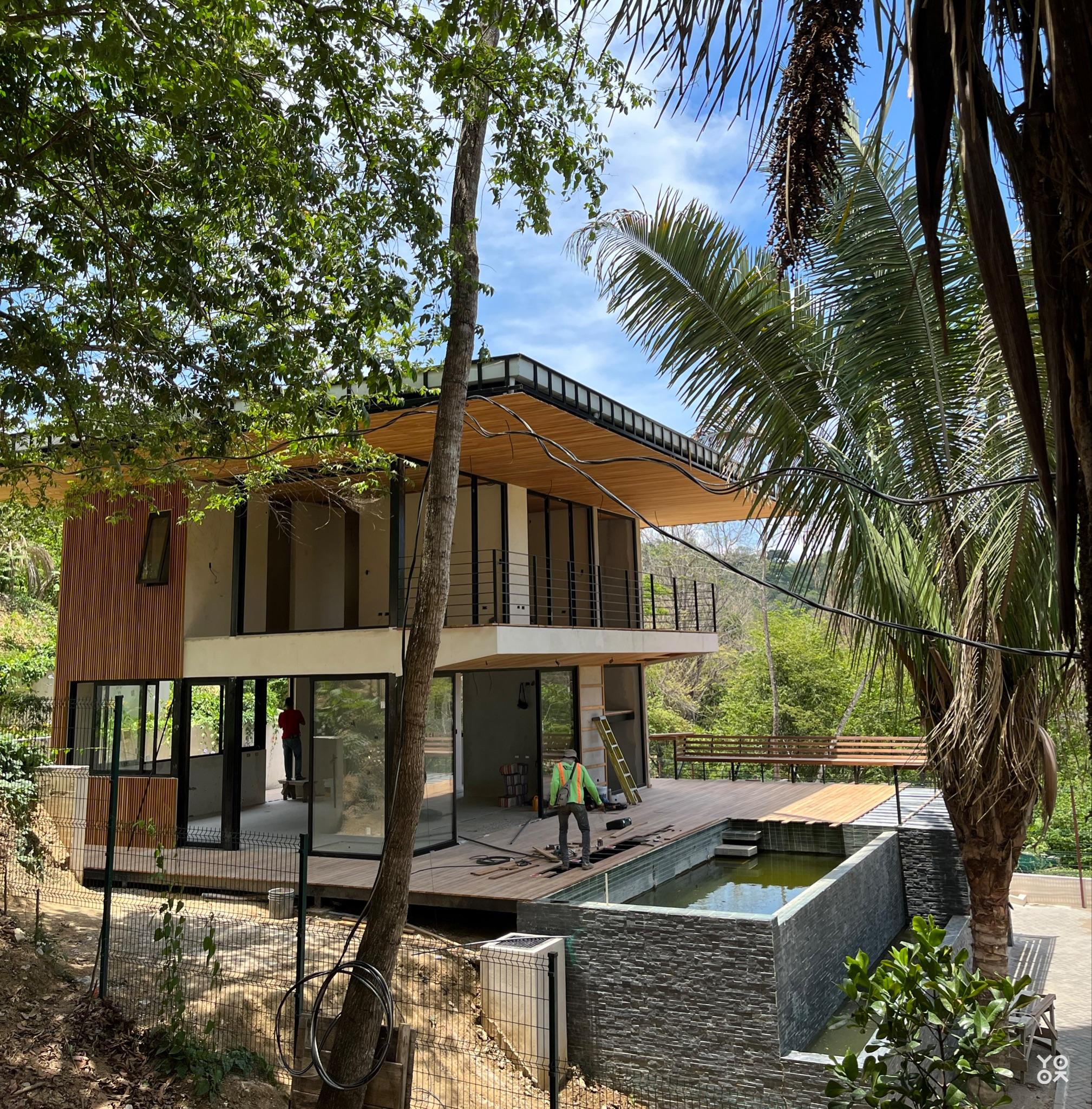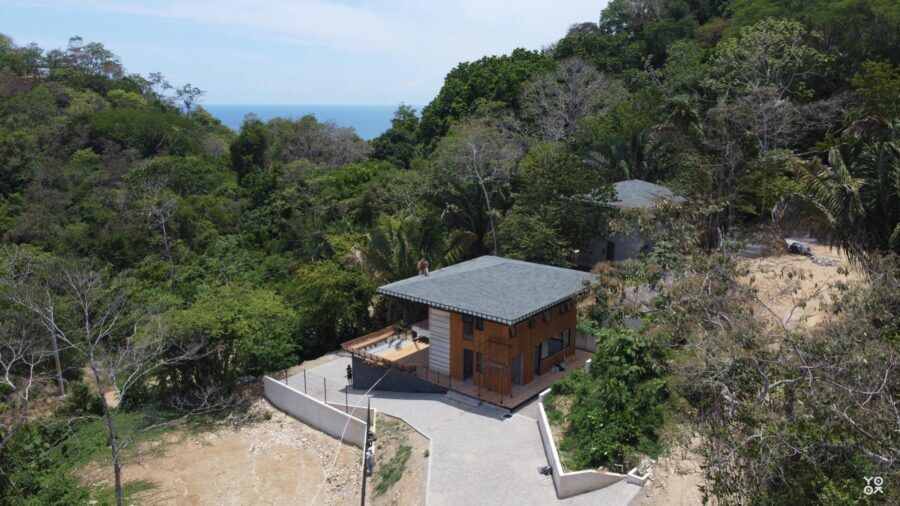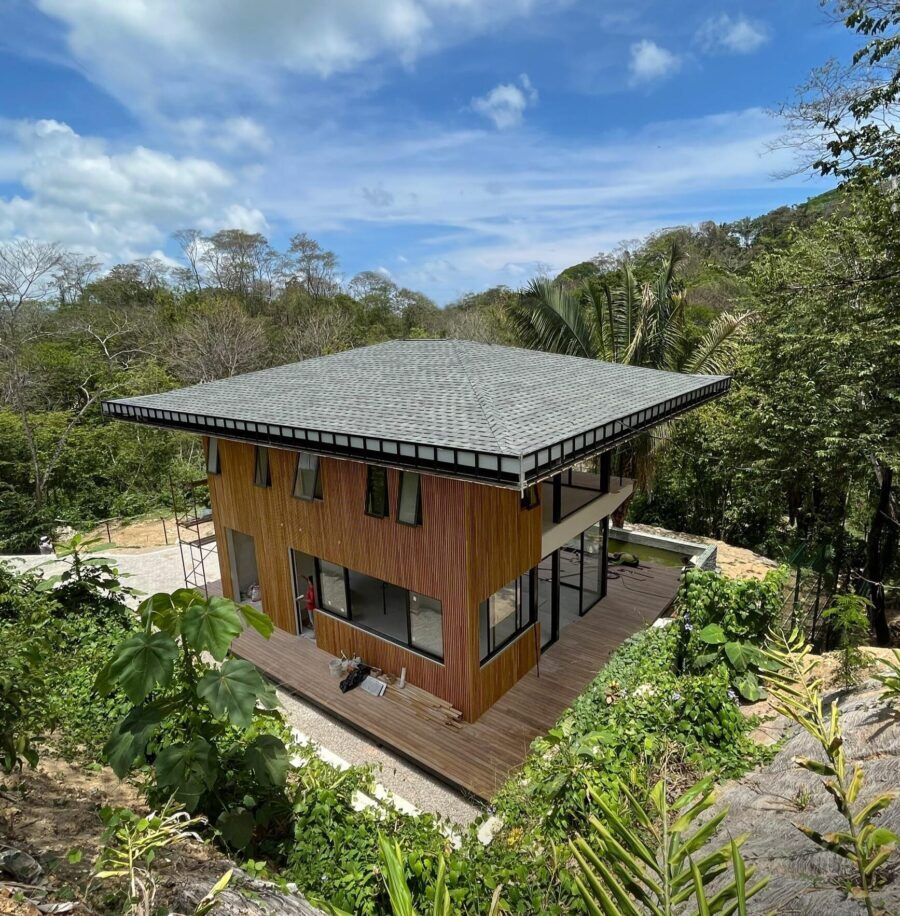 Interested in purchasing an investment property?
Purchasing a property as an investment in Santa Teresa is a great way to make your capital work for you and establish passive income! Many homeowners and investors are taking advantage of the nearly year-round demand for vacation homes by making their properties available for visitors to book on a short-term basis. YokoVillage offers complete management of your vacation rental in exchange for a 20% management fee. Also, in this link you can find a detailed financial projection for our projects.

Prices and Floorplans for YokoVillas:
The prices of YokoVillas depend on the model and floor plan you choose, as well as the finishing touches. We have both vertical as well as horizontal villas available, and building vertical villas will allow us to save more of the natural environment that we are all here for.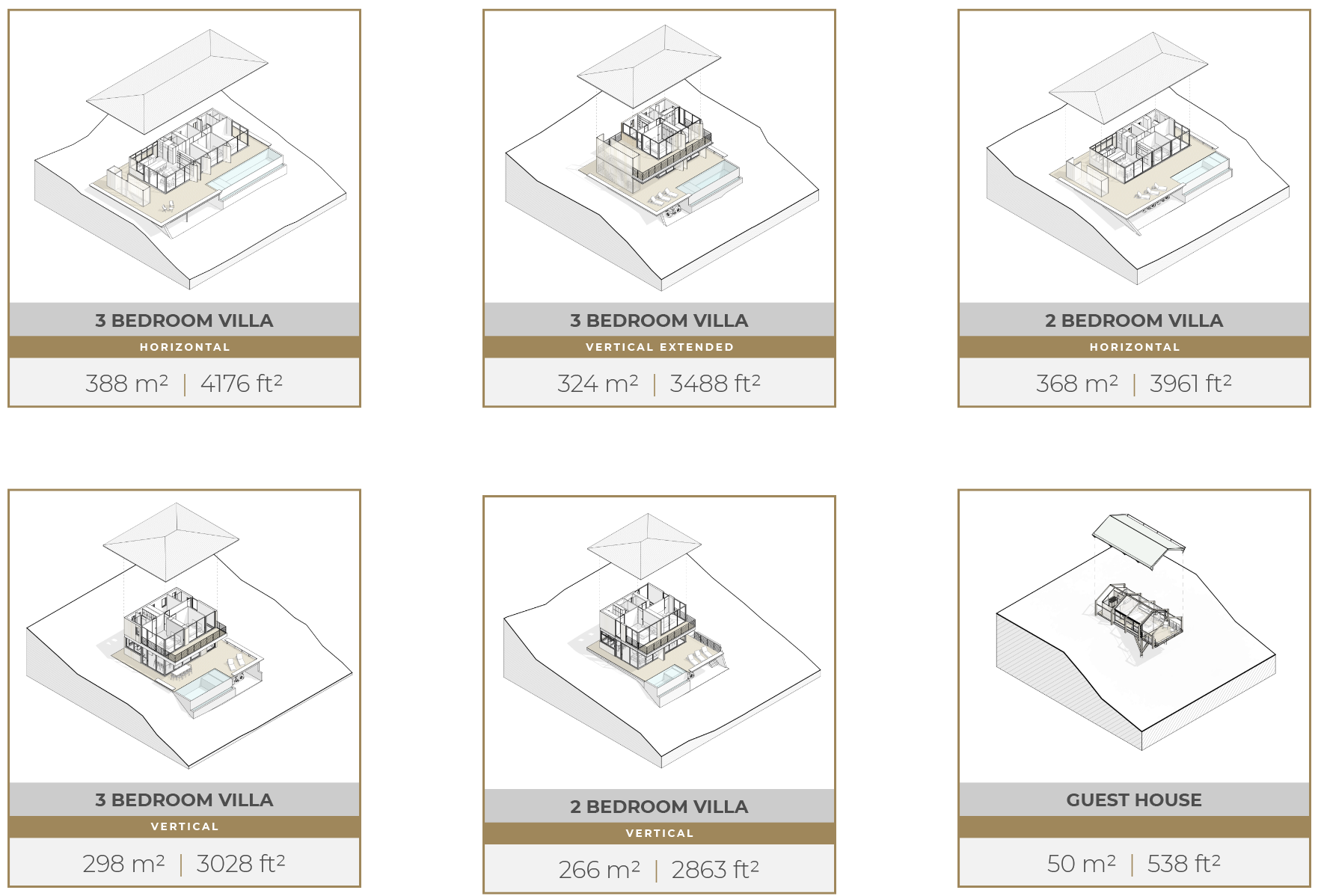 Prices:
The price for YokoVillas starts at US $2,500 per square meter. 
You also have the option of designing your own home, and choosing from more cost efficient options, such as building a tiny home, glamping bungalow, or small guest house, which can be constructed for $100,000 – $200,000, more or less, depending on the size and choice of materials used. 
Further design details can be found  in the following links:
Finishes, Built-Ins, and Appliances
Examples of vertical and horizontal YokoVilla designs:

Financing the construction:
You also have the opportunity to finance your construction through a local bank. You will receive approximately 60% to 70% of the construction costs at the current market rate, which also depends on your credit score in your home country.
HOA fees:
Once the construction process is complete, the HOA fees of US $350 per month will be due, along with an optional maintenance fee of $250 per month.  
Next steps:
Interested in more information, or ready to join our community? The first step is to fill out our application form. Our community & sales manager will then reach out to you to set up a Zoom call, where you can get all your questions answered, or you can arrange a site visit if you are in the area.
If you'd like to continue to receive monthly updates on our projects as well as our events, please sign up for our newsletter here. Your information will not be shared.
For details on all our projects please visit YokoCompany.com