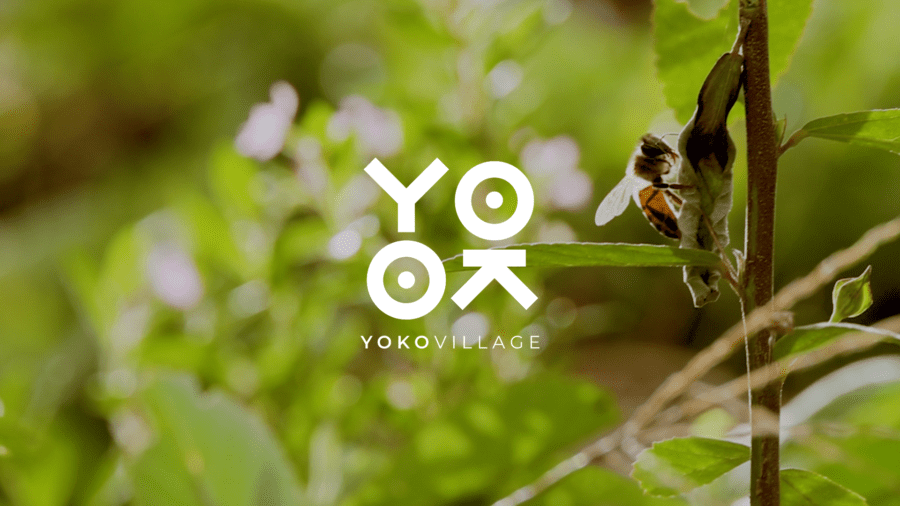 RESTORING OUR LANDS.
We are putting our efforts in bringing our lands to its fullest potential.
We are excited to announce that we have started the execution of our Ecological Restoration and landscaping project!
We've been planning this project carefully since the beginning of the year. This is the first glance at these ongoing efforts that will continue until the end of this year.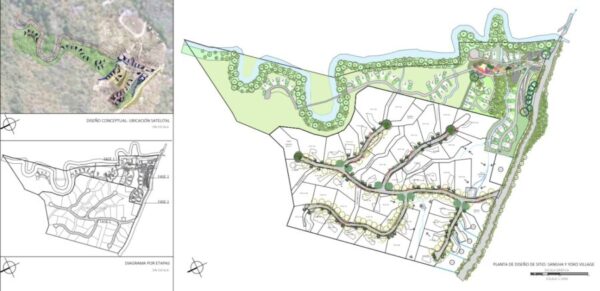 Sangha's land used to be a farm, which did a lot of damage to its ecosystem. We knew this when we bought it and decided to restore it as soon as possible. Ecological restoration is the practice of renewing and restoring damaged ecosystems and habitats.
Pictures of Sangha's land when we acquired it: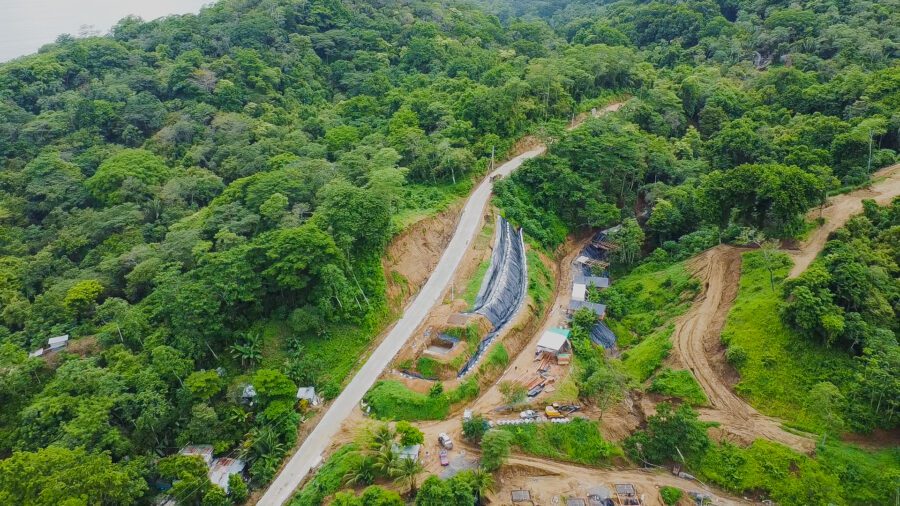 Our Landscape Architects explained that it is a slow but worthwhile process. They planned for each plant to survive Santa Teresa's ecosystem while giving a big ecological impact.
This restoration will also bring back the home, many animals have lost while the Farm was in operation. It will give Sangha a sense of life; it will be covered with colorful flowers, incredible smells, and a diversity of wildlife.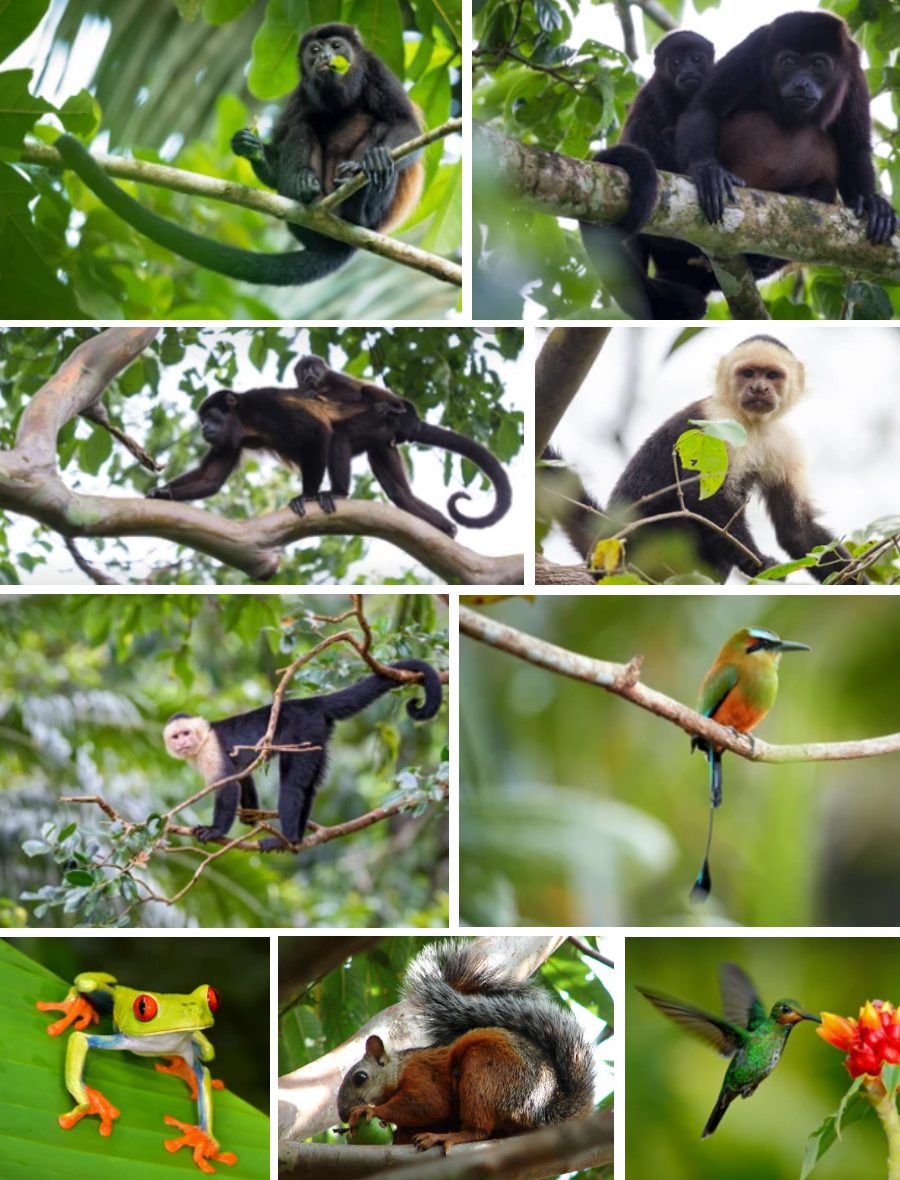 First Week:
During this period, we received more than 5000 plants which we had to unload from the truck and organize by each species. This project involves more than 15 000 plants and around 42 species in this first phase of the project!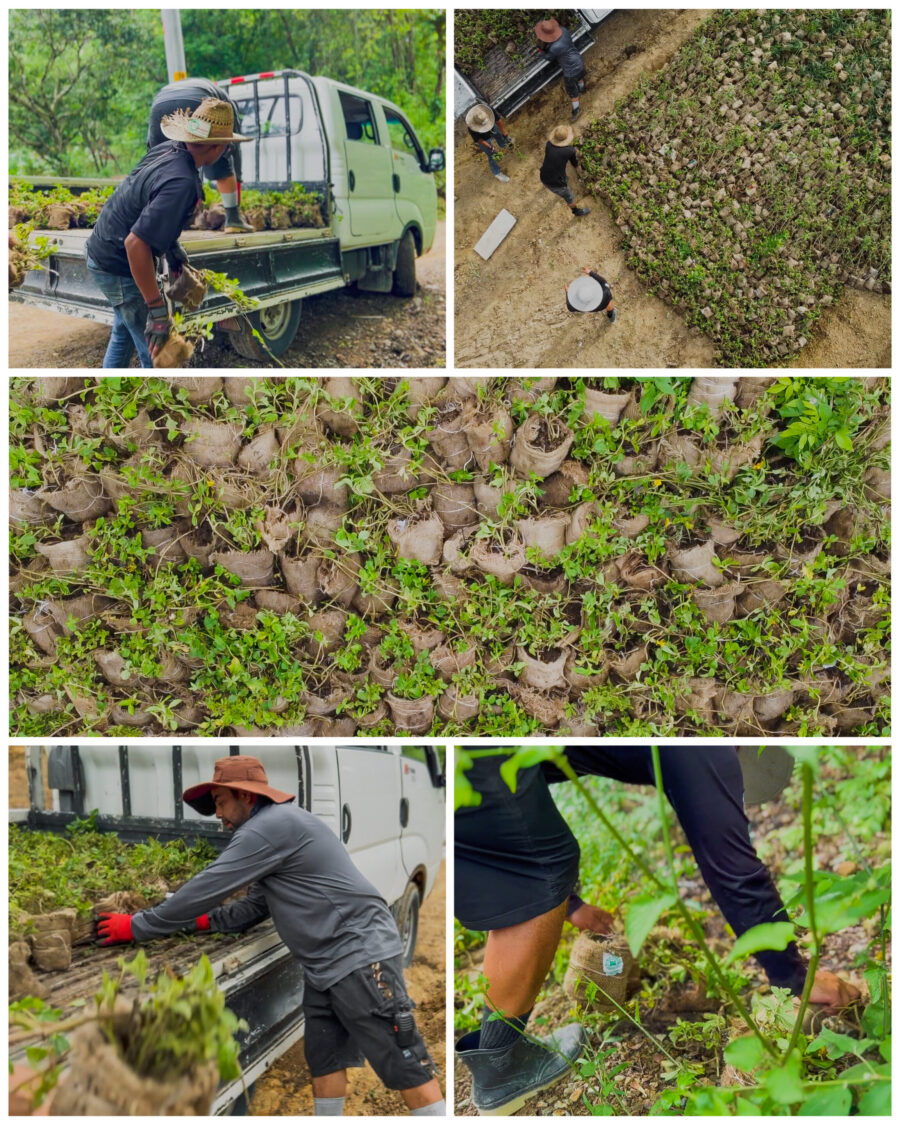 Our lands have unstabilized soil. The principal idea of our landscaping architects is to stabilize it the most naturally.
We have many strategies to work on, but we started with the net. This strategy helps the ground's soils stabilize as we colocated a net to retain the plants, introducing them to the terrain, and finally, the net degrades letting.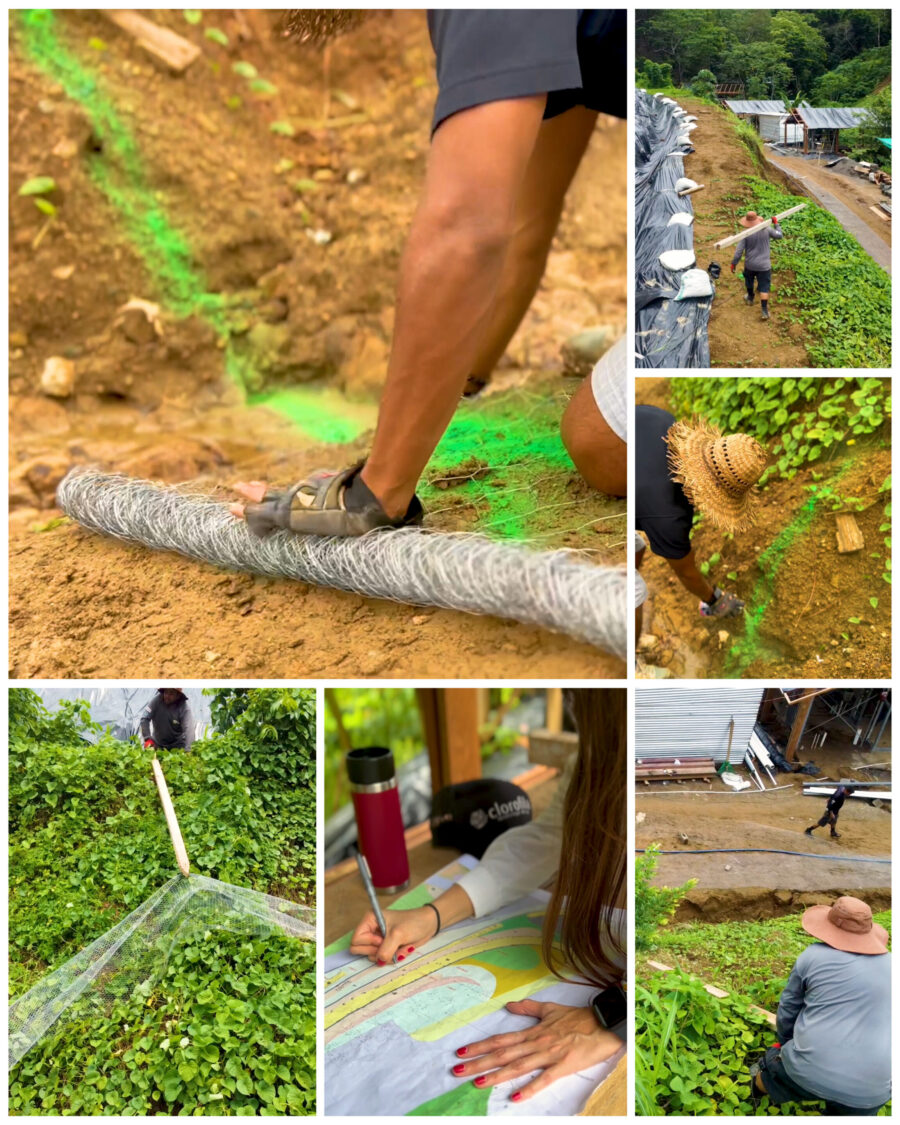 Second Week:
The rainy season is getting stronger! The rain helps the growth of the plants but complicates the cultivation process.
Due to the weather conditions, we were not able to do much, but we still made some progress.
During this week, we installed some plants on the hill, which is the area chosen to work on in the first phase of this project. We started cultivating the first 5000 plants; This work is done individually with each plant, making it a long process. In the next few days, we will continue to do the same.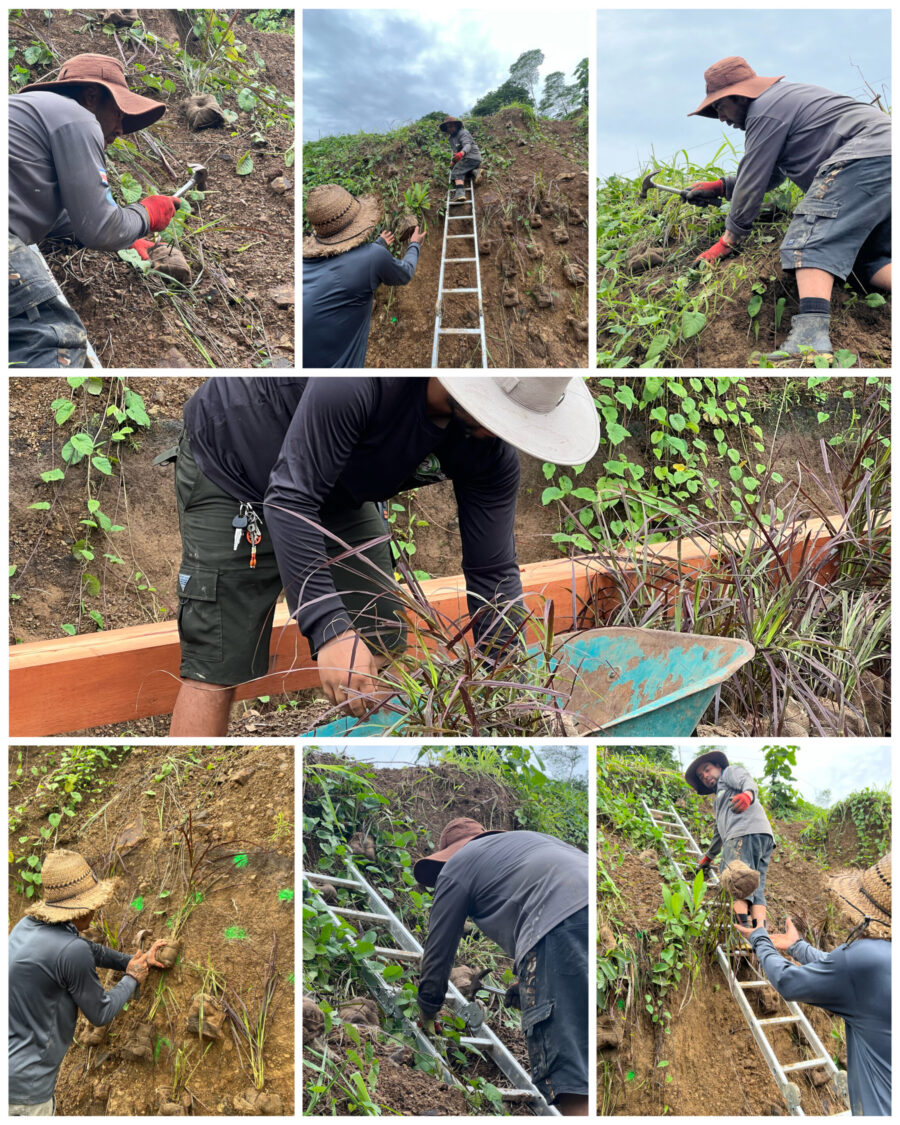 Third Week:
It started as an exciting week as we observed the first pollinisers arriving. We had recent visits of butterflies and bees.
We are finishing this first phase of the ecological restoration. The objective is to plant different species to attract fauna, stabilize the soil and give us nature at its best.
Pollination has started! In a matter of months, We'll witness beautiful flowers of different colors, the growth of trees, and a diversity of fauna, attracting pollinisers from all over.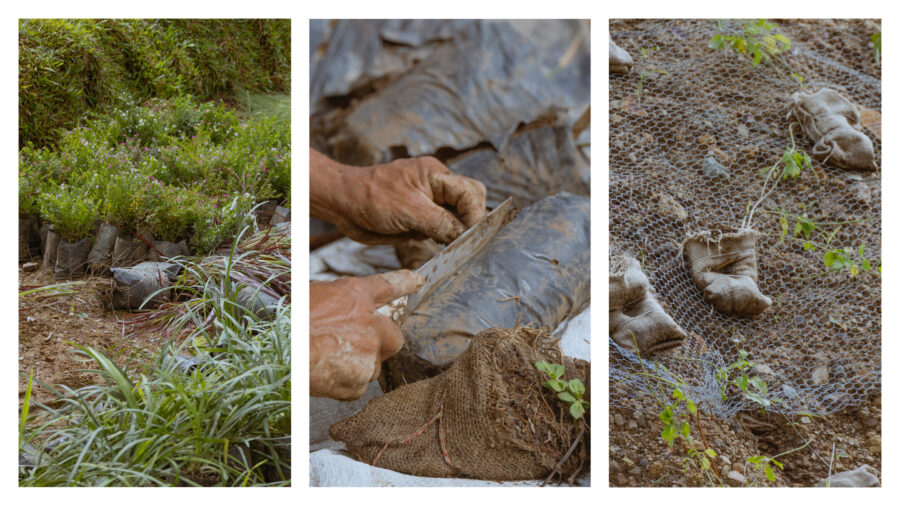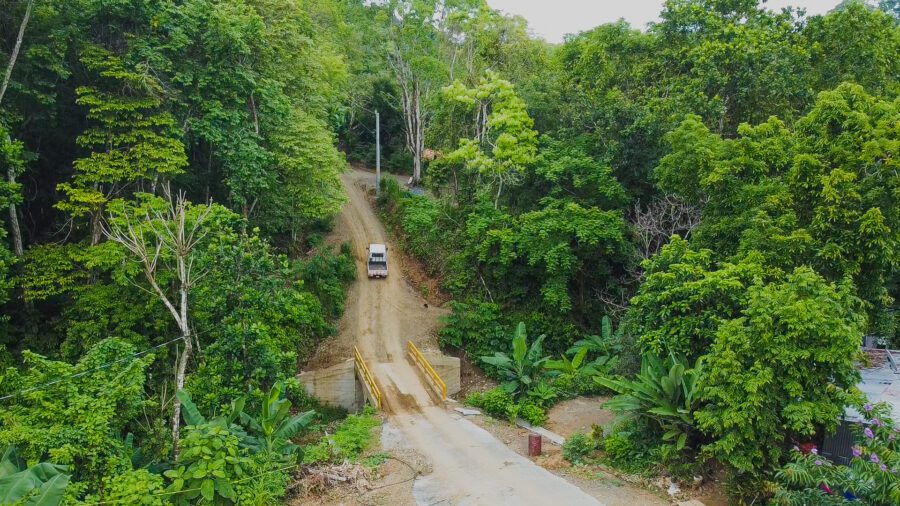 Follow our events on our Facebook and Instagram pages to stay up to date on what we are doing in the community. As always, reach out to us if you have any questions or want to schedule a call with us. Stay tuned for more exciting developments happening at YokoVillage!