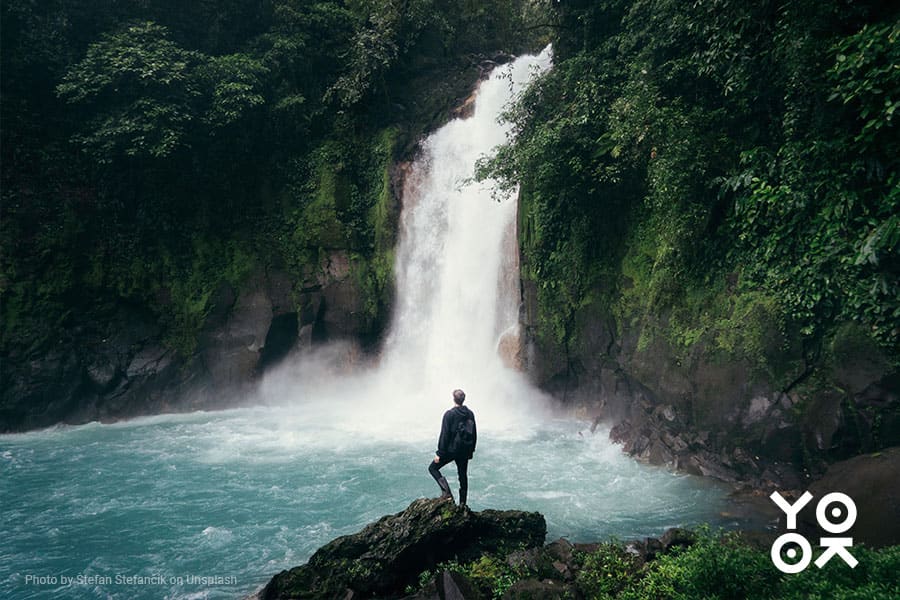 Visitors to Santa Teresa will have the opportunity to enjoy a myriad of activities and we have found that our guests often appreciate assistance in navigating the many experiences available here. This is why we are glad to announce that we have welcomed Ignacio Gonzales Garcia to our team as Concierge Liaison. Ignacio brings with him a deep knowledge of services and activities available in Santa Teresa that he is excited to share with our community. 
Below you will find a list of many activities and services available in Santa Teresa, all of which you can arrange through our liaison. 
Santa Teresa Transportation
There are many ways to get around in Santa Teresa. The most preferred ways are 4×4 vehicles and ATVs. You can also get around by motorcycle, scooter, bicycles or walking, however these do present a limitation in mobility as some areas are only accessible by cars or quads. 
Santa Teresa Recreation, Activities & Adventures 
There are many recreational activities going on in Santa Teresa. Regardless of your level, there are teachers and facilitators that are suitable for you. We have contacts with many of Santa Teresa's top teachers and facilitators and can help you find one that suits your needs. Here are some of the activities you can participate in while here:
Surfing

Yoga (various schools and practices)

Meditation

Horseback Riding & Horse Spirit Healing

Breathwork

Sound Healing & Soundbaths

Pottery 

Chocolate Making

Cacao  Ceremonies

Private Nutrition & Cooking Classes

Boat Trips 

Scuba-Diving 

Snorkeling

Bioluminescence Tours (seasonal)

Canopy

Sailing the Peninsula 

Gyrocopter 
Santa Teresa Must See Sights 
One of the benefits of working with our liaison is that you get to see some of the most beautiful yet hidden sites in Santa Teresa. Below are some of our favorite places to visit:
Butterfly Garde

n:

During this 1 hour tour you will visit 2 greenhouses that have served as a distinct habitat for butterflies in the region. During the tour you will learn about the different species that call the garden home.
Curu

: Established in 1933 by Federico Schutt de la Croix, Curu was transformed into a sustainable development project. Today the area serves as a Wildlife Refuge and farm hosting students and scientists from all over the world. 
Cabo Blanco Nature Reserve

:

The beautiful Cabo Blanco epitomizes Costa Rica's commitment to conservation. You will hike through a thick tropical forest to a gorgeous beach at the end of the trail. This park is a must-see for all nature lovers. 
Montezuma Waterfalls

: About an hour away from Santa Teresa, in the town of Montezuma, are a set of three waterfalls. Depending on the season, you can swim in the pools beneath the waterfalls or even jump in there. We highly recommend that you arrange to visit with a guide as it might be easy to get lost if it is your first time there.
Manzanillo Quartz Beach

: About a 20 minute drive away from Santa Teresa beach, sits the almost isolated Manzanillo. Here, you can find quartz and remnants of coral washing up on the beach. It is a beautiful place to go when you wish to get away from the crowds.
Florida Waterfalls

: Florida waterfalls are a less known attraction in Santa Teresa. The access road to the waterfalls is private and very hidden making it an ideal escape from the crowds that populate other tourist destinations. There are various pools and even a rope swing you can jump from depending on the season.
Rio Lajas Waterfalls

: Another one of the area's hidden gems, the Rio Lajas is definitely on the less traveled side. It is about a two hour hike from Cabuya and is best explored with a guide who knows the area
Santa Teresa Health & Wellness
Living in the jungle and near the ocean can sometimes take a toll on our skin and hair, and luckily there are many places in Santa Teresa where you can treat yourself. Here are just some of the services we can schedule for you:
Aesthetics
Facial sculpture

Skin rejuvenation and boosters

Facials and masks

Microneedling

Botox 

All- seasons peels

Manicures and pedicures

Haircuts and styling
Therapeutic Services
If you find yourself a little hurting and on the tired side after a day of surfing and exploring the jungle, you can schedule a session with some of Santa Teresa's top professionals. There are many therapeutic options available in Santa Teresa, some of which include:
Holistic massage 

 Deep tissue massage

 Pregnancy massage

Thai massage

Thai reflexology

 Couples massage

Chiropractic treatments 

Reiki

Biomagnetism
Medical Services
Santa Teresa has a number of medical practitioners and service providers that can assist in cases of immediate medical needs. We also have therapists and mental health providers in the area. Lastly, the nearest hospital is in Cobano, about an hour drive from Santa Teresa. Here are some of the services and service providers:
Unimed Urgent Care

: This clinic provides 24 hour services including urgent care and ambulance, housecalls, telemedicine, lab services, x-rays and covid tests. 

Lifeguard Costa Rica

: This clinic provides 24 hour services including urgent care, air and ground evacuation, and in-clinic appointments. 
Some other services you can find here are:
Dentists

Botox & Filler 

Psychologists

Psychotherapists
Santa Teresa Babysitters & Child Educators
If you wish to spend some time alone with yourself or your partner, you can always arrange for private babysitting. Most private babysitters in Santa Teresa are multilingual (French, Hebrew, English and Spanish.) You also have the option of arranging for private tutors and language teachers if you are planning for a longer visit. 
Santa Teresa Restaurants and Bars
Santa Teresa is full of vibrant, healthy food. The gastronomic offerings are growing tremendously and this means there are plenty of flavors and styles to satisfy every taste. Here are some of the offerings on the menu:
Vegetarian

& Vegan

: You will be able to find vegetarian and vegan options at almost all of Santa Teresa's restaurants. Some of our favorites Santa Teresa vegan and vegetarian restaurants are Drift Bar, El Corazon and Eat Street Cafe.
Barbecue

: There are many excellent barbecue restaurants in Santa Teresa. At Las Piedras you will find classic Argentine dishes, Ranchos Ituana serves class Brazilian dishes and Kooks provides you with a taste of Texas
Seafood

: Living so close to the ocean means access to plenty of fresh seafood. Some of our favorite Santa Teresa seafood restaurants are Casa Del Mar and La Cevicheria.
Sushi

:

There are plenty of places to enjoy great sushi in Santa Teresa. Our favorite Santa Tersa Sushi can be found at  Katana, Koji, Mitzuki and Sartori.
Israeli

:

Zula is a great Santa Teresa Isreali food restaurant and provides lots of delicious dishes to sink your teeth into.
Beach-fron

t: There are many Santa Teresa beach-front restaurants. Some of our favorites are Banana Beach and Uma which offer fantastic sunset views, delicious cocktails and live music almost every evening.
Pizza

: There are many Santa Teresa pizza restaurants to explore. Pizza lovers can get their fix at TP8, Amici and Muzza. If you are willing to venture to Malpaise  you can also enjoy authentic italian pizza at La Dona.
Ice-cream

: For delicious Santa Teresa Ice-cream you can head to La gaucha, La Gilda and el arte del gelato.
We hope that you found this list helpful as a beginner guide to Santa Teresa. If you would like to learn more about us, or to schedule a visit to Yoko Village, you can schedule a chat with a member of our team here. Our Concierge Liaison will then contact you to plan the next steps.