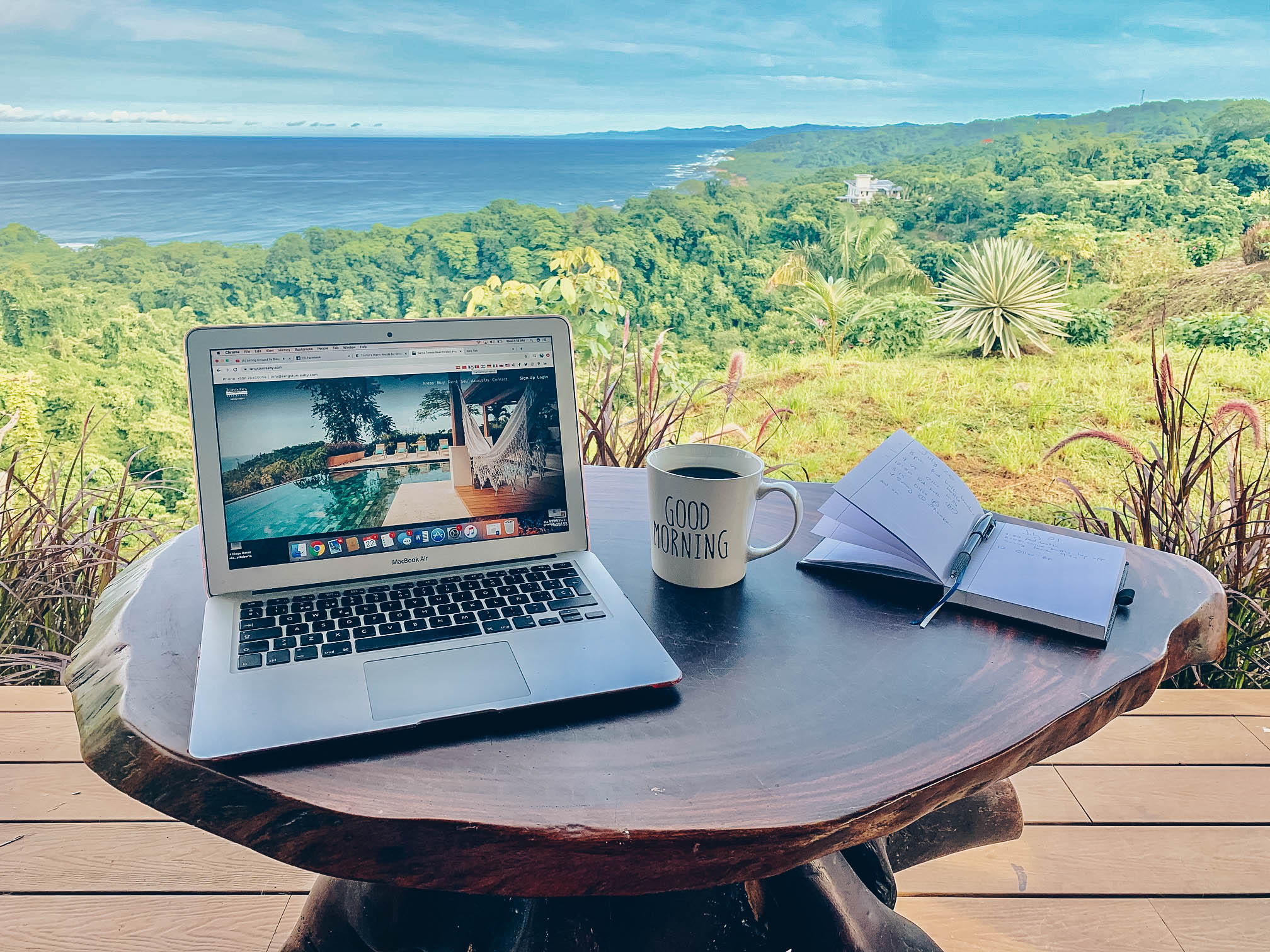 Santa Teresa is a great place to be a digital nomad!
Over the past decade Santa Teresa has become a popular destination for digital nomads and remote workers. As the digital nomad and expat community has grown, the town has developed to meet demand. Most newer homes have access to fiber optic internet which makes it easier to work remotely from home. But when in town, you can pull up to any cafe or office and conduct business like anywhere in the world. 
This has opened up the opportunity for many digital nomads, tech entrepreneurs, creative freelancers, and crypto enthusiasts, to relocate to Santa Teresa and make a home there. It doesn't take long to realize that there are some brilliant individuals roaming around town.
YOKO IS DESIGNED FOR DIGITAL NOMADS
This is one of the many reasons why our buyers are choosing to live in the Yoko community. 
All Yoko Village projects (Yoko North, Yoko South and Slow Living Ventures) are designed and built with the Digital Nomad in mind. Our founder & CEO Liran Rosenfeld came here himself as a digital entrepreneur and nomad and understands firsthand what it takes to live and succeed here as an expat. 
Many of the buyers who have already joined our community are able to work remotely and plan on spending a significant portion of the year working from their home in Yoko Village. Some buyers have mentioned that they'll host some of their team down for workshops once in a while. 
Each Yoko Village will have fiber optic internet of approximately 100 mbps speeds, as well as two backups, in case one provider cuts out.This means you can work from the comfort of  your villa and take a dip in your own private swimming pool during your work breaks without having to worry about work disruption! 
We're also building communal facilities (co-workspace, kitchen and offices) onsite, for when you feel like leaving your home and meeting your neighbors.
If there is an internet cutout, our two backup systems will kick in so there is minimal work disruption. Our building management team will also ensure that any issues are addressed and fixed as soon as possible. 
LIVE-WORK BALANCE
When you live in Yoko, our property management team will do everything to make sure you can live and work in harmony. If you're working from your home office right now and need a change of scenery, come visit see what we're working on for you. 
If you are interested in relocating to Santa Teresa, and would like to learn about how you can operate at your best at Yoko, schedule a Zoom call with our team to learn more about lot availability and pricing.