As part of your experience during YokoConnect you will be able to listen to and engage in inspiring conversations with our line-up of international speakers, as well as practitioners, body-workers and healers, offering their services for personalized sessions that can be booked upon request. All speakers as well as the daily Morning Yoga & Meditations sessions are sponsored by YokoVillage and can be enjoyed free of charge.
Today we would like to introduce our first 2 speakers, and practitioners – and please stay tuned for more speaker highlights coming up!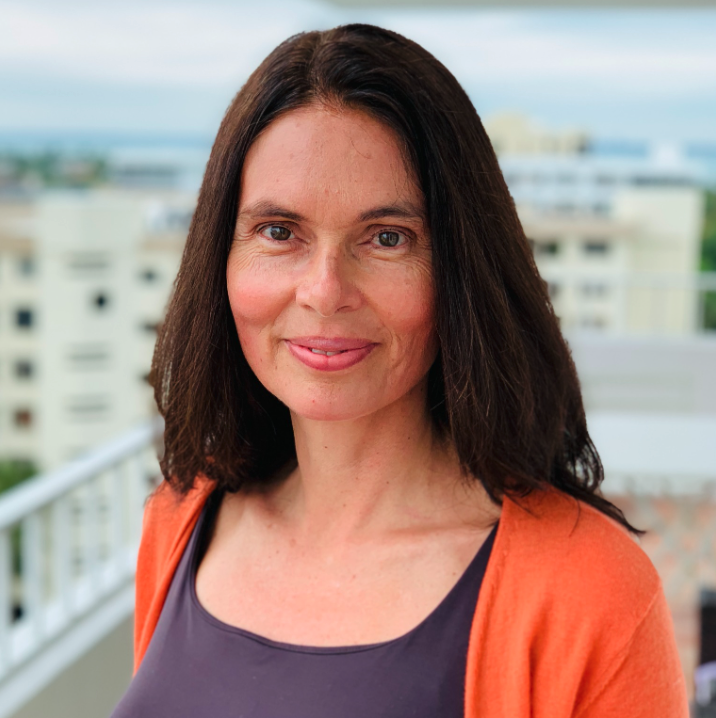 Charmaine Kyle
Speaker
Charmaine Kyle is the founder and CEO of Impact Giving Advisors — a boutique consulting firm that provides philanthropic advisory services for individuals and family foundations.  Bringing over 20 years of experience in the foundation and non-profit sectors: Charmaine has worked with clients such as the Nike Foundation, the Moore Foundation, Habitat for Humanity and Room to Read.
As part of her current advisory services, Charmaine is leading the Vipassana Community Foundation and the Youth Power for Responsible Technology Fund.  She is also looking to establish a Community Foundation serving the broader Santa Teresa Area.
Charmaine speaks five languages, has an MBA from Harvard Business School and a BA from Dartmouth College.
Chris Kyle
Speaker
Chris Kyle is the founder and CEO of Amaterra Leadership, a leadership training and consultancy firm, and co-founder of Impact Giving Advisors where he serves as Head of Leadership Development. 
In his roles as executive, entrepreneur and consultant, Chris has spent over three decades successfully guiding and growing organizations, developing leaders and teams, and scaling individual brands. Chris has worked with a wide variety of organizations including Google's Search Inside Yourself Leadership Institute, Sounds True, Fidelity National Financial, First American Corp, Pachamama Alliance, San Francisco Zen Center, and the Center for Care Innovations to name a few. 
He is also the founder of Launch Academy, an eLearning training platform to help people create, market and launch online courses and programs to a global audience. He's a co-author of the #1 bestseller Internet Marketing Secrets.
Chris has a B.A. from Stanford University, and an M.A. in Nature-Based Leadership from Prescott College.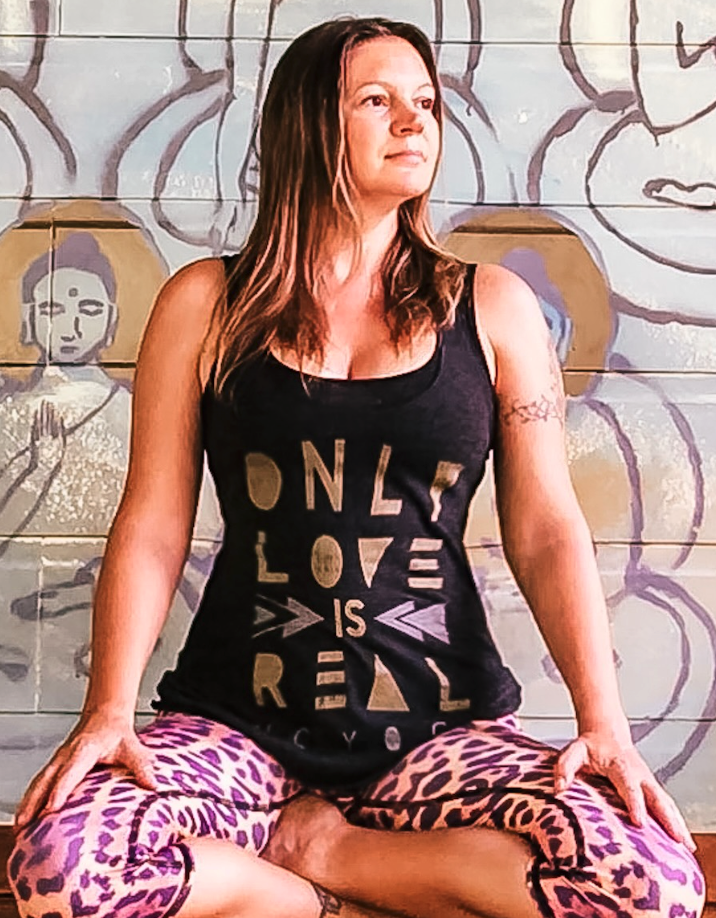 Karin Ebner, e-RYT 500
Yoga & Well-Being Classes
Founder of Pura Vida Yoga & Wellness Retreats, Karin is an international yoga teacher and holistic well-being consultant, and has been teaching throughout various locations in Costa Rica, the USA and Europe.
 
Her classes range from dynamic & invigorating practices to help find strength, over restorative practices infused with philosophical inquiry, to contemplative meditation practices with an invitation to be still. She leads therapeutic and trauma sensitive classes, and offers sequencing that benefits the nervous system to find balance & harmony, on and off the mat. Karin offers unique classes for both beginners as well as seasoned practitioners to help explore new stages in their personal practice. 
 
Over the last decade Karin has also immersed herself in the studies of nutrition, holistic healing, as well as the Science of Ayurveda, and has helped transform lives as a Holistic Well-being Consultant. Karin offers guidance on simple practices that can be incorporated into our daily lives to help facilitate healing within all the layers of the body and bring harmony, balance and longevity back to life. Karin shares that "To live a life rooted in well-being, we need to learn to practice fierce self-care to be able to counter the imbalances on this planet, so we can return to homeostasis and once again experience Svastha – complete health."
 
Karin will be leading the daily Morning Yoga & Meditation classes where we will explore the journey towards becoming whole again. She is also available for private one-on-one well-being sessions, offering a customized plan for incorporating simple Ayurvedic practices for those seeking to find balance and harmony in their lives. Book your session now to discover how you can create a life rooted in health, wellness and vitality.
Noa Bar
Zen Buddhist Psychology & Energetic Cleanse
Noa Bar is an Emotional Therapist and an Inner Peace & Awareness Mentor. The search for happiness brought Noa, a Graphic Designer in the past, to embark on a journey of Love, Awareness, and Empowerment. After 10 years of operating a successful clinic in Israel, she and her husband moved to Santa Teresa, Costa Rica to live the dream. In her private clinic, she practices Buddhist Psychology, Breath Techniques as well as Meditations, and Yoga Philosophy. 
The Physical Body, The Mental Body, and The Spiritual Body are ONE. In order to become healthy, we need to be BALANCED. Suffering constantly out of STRESS will be shown as ILLNESSES in the Physical Body. Our Soul, which is a Quantum Energy, suffers, as our desires and dreams are not being fulfilled. But the illness will be shown in the Physical Body, which is Magnetic Energy. These two energies resonate in order to align with the higher Intelligence of Nature, of any Human Being, and the Entire Universe. When we suffer from pain, whether emotional or physical, we drown in the low frequencies of energy. Noa teaches to strive for Awareness and to ascend to the high frequencies of Love Energy as part of the HEALING PROCESS.
Through the Energetic Cleanse, patients can relive and powerfully experience past experiences and traumas that have remained "inaccessible" for years, as well as unleash the distress of the present. The treatment is intended for those suffering from Chronic Health Symptoms as well as in general is for EVERYONE! It improves the quality of Breathing, Thinking, and mostly, Living life like Nature had created us. To book Noa's Energetic Cleanse private session, please send us a message.
Follow our events on our Facebook and Instagram pages to stay updated on what we do in the community. As always, reach out to us if you have any questions or want to schedule a call with us. Stay tuned for more exciting developments happening at Yoko Village!