Having recently secured our land, YokoVillage is finally able to release sales contracts on December 1st.
Due to our busy back office operation, YokoVillage has already secured a number of committed pioneer buyers.
Construction of the road and bridge connecting YokoVillage to the towns main road has begun and we are in the process of subdividing the lots where all future villas will be situated. As you can see, we are moving quickly!
Since YokoVillage is spread out over the side of the mountain, premium lots are going to be located higher up and will be sold to the first customers, they are limited. If you are interested, now is the best time to secure an exclusive spot.
Yoko land located here: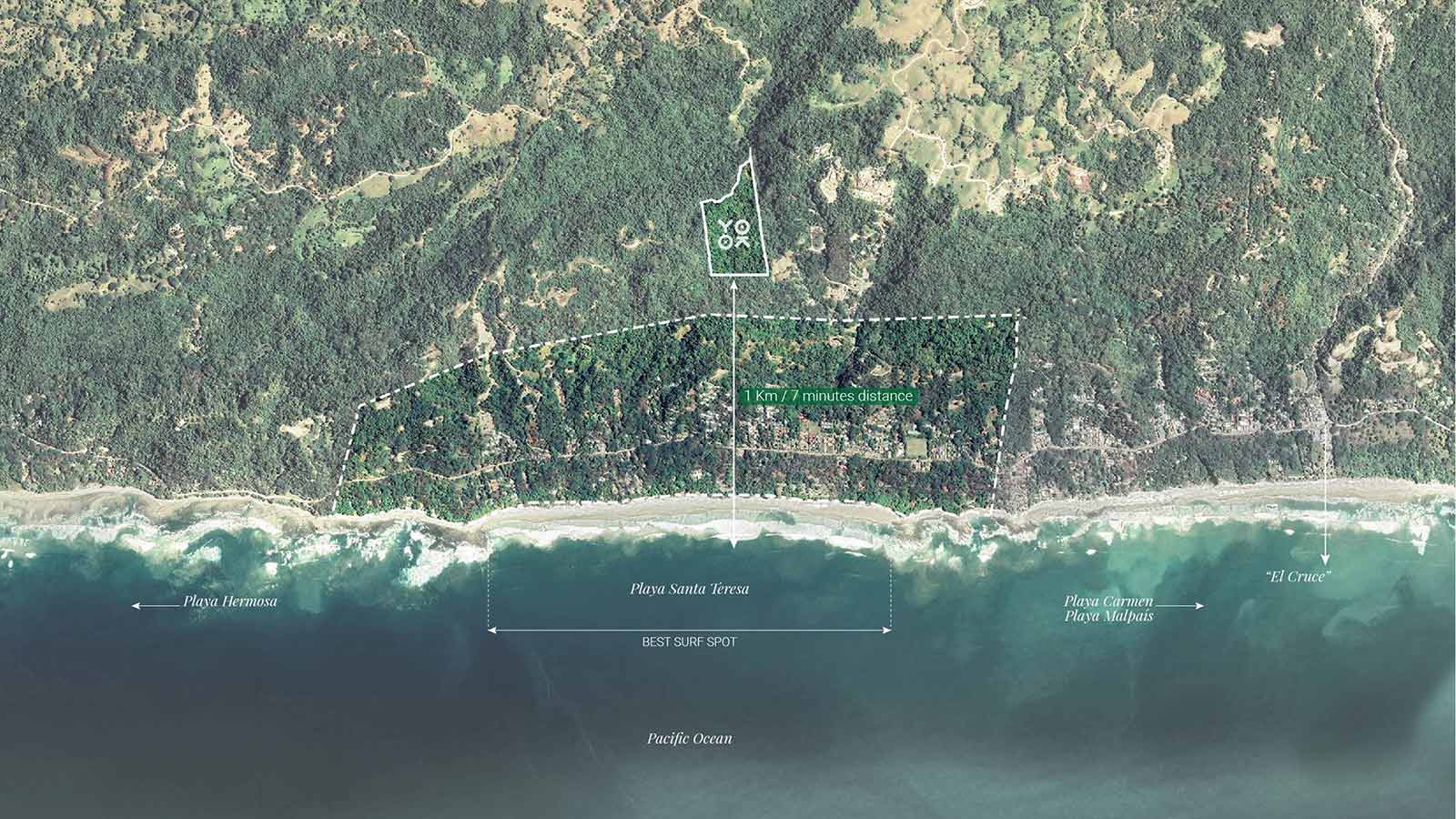 To reference the below image, the lots with the blue color are the lots with ocean view.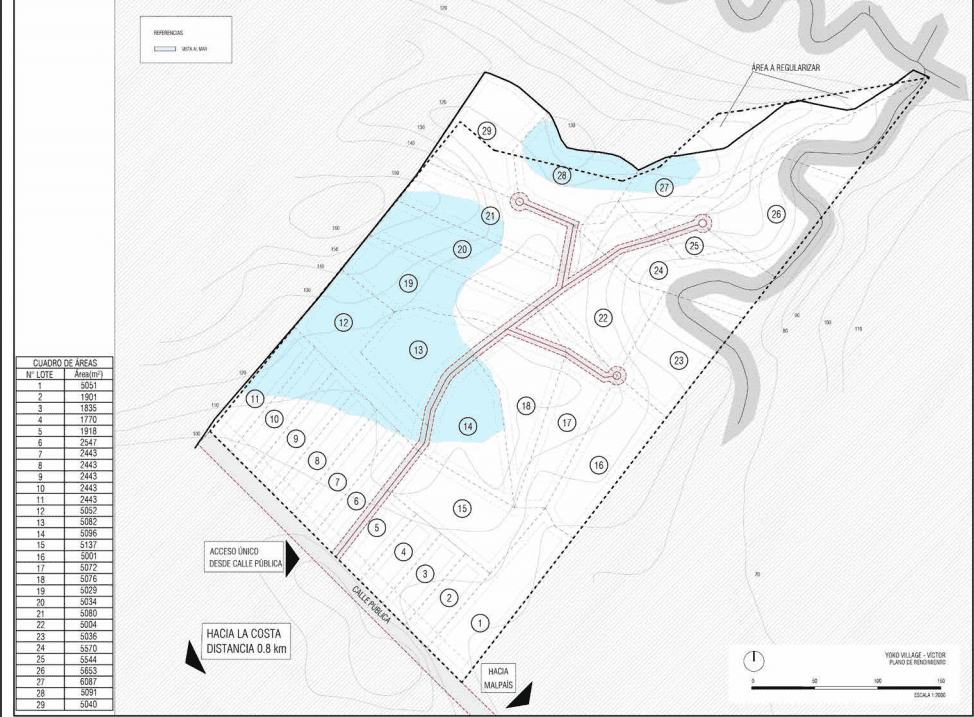 Lot layout on topographic map
Three of the most popular questions we get are: 
Where will my villa be located? Currently we are only offering villas  in the blue highlighted area.

Do I get a title for my home? The answer is Yes. We are selling homes with a title.

How big are the villas and the outdoor area? Your entire lot will be at least 1000meters. The indoor constructed area would be according to the layout. Here is the image of the most popular layout so far: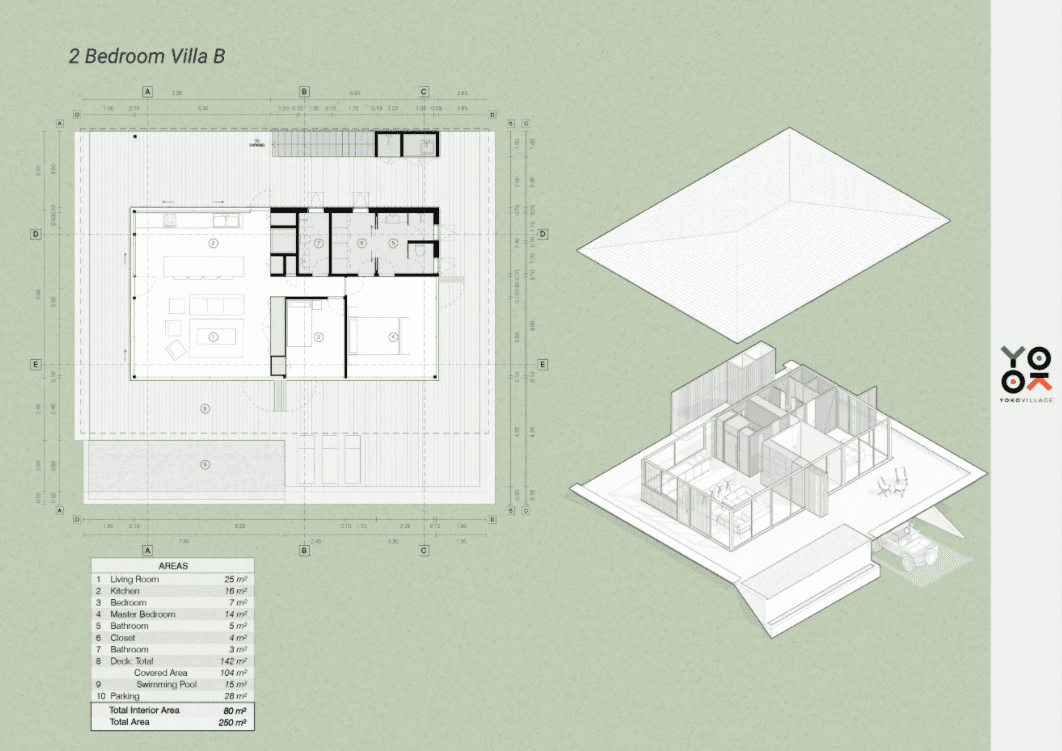 Access our FAQ section of the web site here.
The Timeline:
Phase I – Pioneer Investors (20% discount)
Initial Investors – Open for sale Nov 2020
16 select investors lots available – first comes first basis
First choice of location – ocean or mountain view
Pioneers are required to invest 100% of the value of the investment + costs
Villa construction: early 2021
Deadline for application and deposit – December 31st 2020.
Yoko Village villas are considered to be the best real estate deal in Santa Teresa. Read here why.
Yoko Village presentation is available here.