When Liran Rosenfeld, Founder of YokoVillage, first stepped onto the land that is now YokoVillage North, he knew he had found the place for the community he had been envisioning – a community of innovators, creators, and visionaries, working together to live productive, yet balanced lives. Many like-minded people from around the globe aligned with this dream, and began to invest their capital, as well as their time, in creating what YokoVillage has now become – a community of entrepreneurs who travel the world and seek to live their lives from a place of well-being. Since then the Vision of YokoVillage has been evolving, and we are excited to partner with others who carry the same goals in other beautiful sanctuaries worldwide.
The Vision of YokoVillage
Our vision is to challenge the existing ways of living by creating eco-sustainable communities around the world that allow families and friends to live a more productive, yet balanced co-working lifestyle.
We strive to provide our members with high quality of living, regardless of where they are located, and a unified educational system to support our children in any part of the world.
We believe that by creating these work-live communities, we can foster a more harmonious and balanced relationship between humans and nature.
What does the future hold for YokoVillage and its members?
The world is abundant with ever growing environments that limit our freedoms, and narrow our consciousness. Our vision at Yoko Village is to build a community where the pursuit of wealth is not the ultimate goal, but rather the pursuit of freedom and the ability to live life on our own terms. YokoVillage isn't just a real estate project. It's a community who sees it as a passion project. Yoko is striving to become a global leader in creating and managing work-live communities.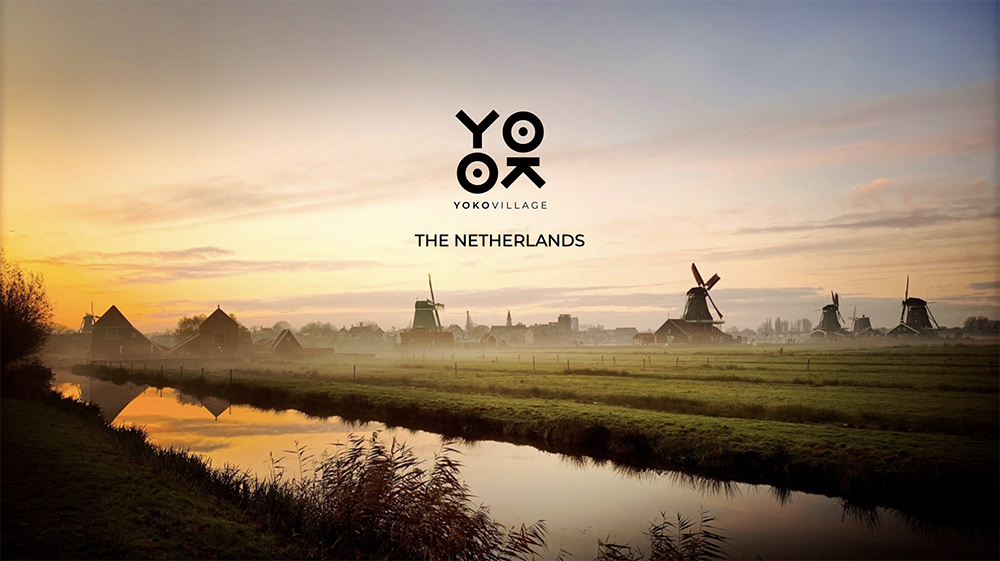 Inspired Living
Our community is built on a foundation of love, respect, and compassion for our neighbors. Surrounded by lush tropical forests, pristine beaches, and the soothing sounds of nature, YokoVillage in Costa Rica, our first community, is a sanctuary for those seeking to live in harmony with the natural world. We offer a place to call home for anyone who chooses to take a different path, a simple path that assumes true wealth lies in the quality of our relationships, the depth of our connections with nature, and the richness of our inner lives.
We believe that true freedom comes from living a life in service to others, and we strive to support each other in our personal growth and development. YokoVillage fosters creativity and innovation, offering a space where entrepreneurs can flourish and bring their ideas to life while wearing their flip-flops, whether in the community coworking space or on the beach while soaking up the colorful sunset.
We place a high value on health and wellness, recognizing that a healthy mind & body are essential to our overall well-being. At YokoVillage, individuals can disconnect from the noise of the modern world and rekindle their relationship with themselves.
Living in connection with others 
Shared spaces and common areas are at the heart of the YokoVillage project. Connect with others by sharing meals and conversations in the community kitchen, meet on the mat in a beautifully designed yoga shala, share a ride to catch some waves at sunset. The more engaged we are together, the stronger the core of our community will become. Inspire and be inspired.
Working in connection with others
You will find yourself benefiting from daily encounters with like-minded people, sharing, learning and growing together. Exchanging ideas and expertise in co-working spaces, designed both for togetherness, and privacy, to offer anything you may need, and having access to a global network of partnership and funding opportunities from other members within the community. 
Living in connection with nature 
We believe in reciprocal relations with nature. We choose a beautiful location that nurtures us, and in return we align our actions and choices mindfully to sustain our environment, and let it thrive. We partner with disruptive eco-technological companies to help us grow & evolve in a sustainable manner.
"We don't inherit the earth from our ancestors, we borrow it from our children."
Living in connection with yourself 
Find peace, stillness and presence through living with the natural rhythm of nature, and the flow of life that nature reminds us of every day. Experience daily offerings, curated at developing and deepening the relationship of mind, body and soul. At Yoko, you will have the opportunity to learn from resident experts and visiting teachers & artists alike.
What if we could live differently, and be so much more free?
We invite you to join us on this journey toward a more meaningful and fulfilling life. Be part of the shift towards aligned living-working environments, held in the sentiment of co-creation and aimed at connection to self, others, nature and life itself.
Interested in learning more about YokoVillage and becoming a member? Please begin here by visiting this link. 
A dream you dream alone is only a dream. A dream you dream together is reality."
― John Lennon
Come meet our community and join us for an incredible time at our second community gathering YokoConnect from January 30 – February 3, 2024
Follow our events on our Facebook and Instagram pages to stay updated on what we do in the community. As always, reach out to us if you have any questions or want to schedule a call with us. Stay tuned for more exciting developments happening at Yoko Village!