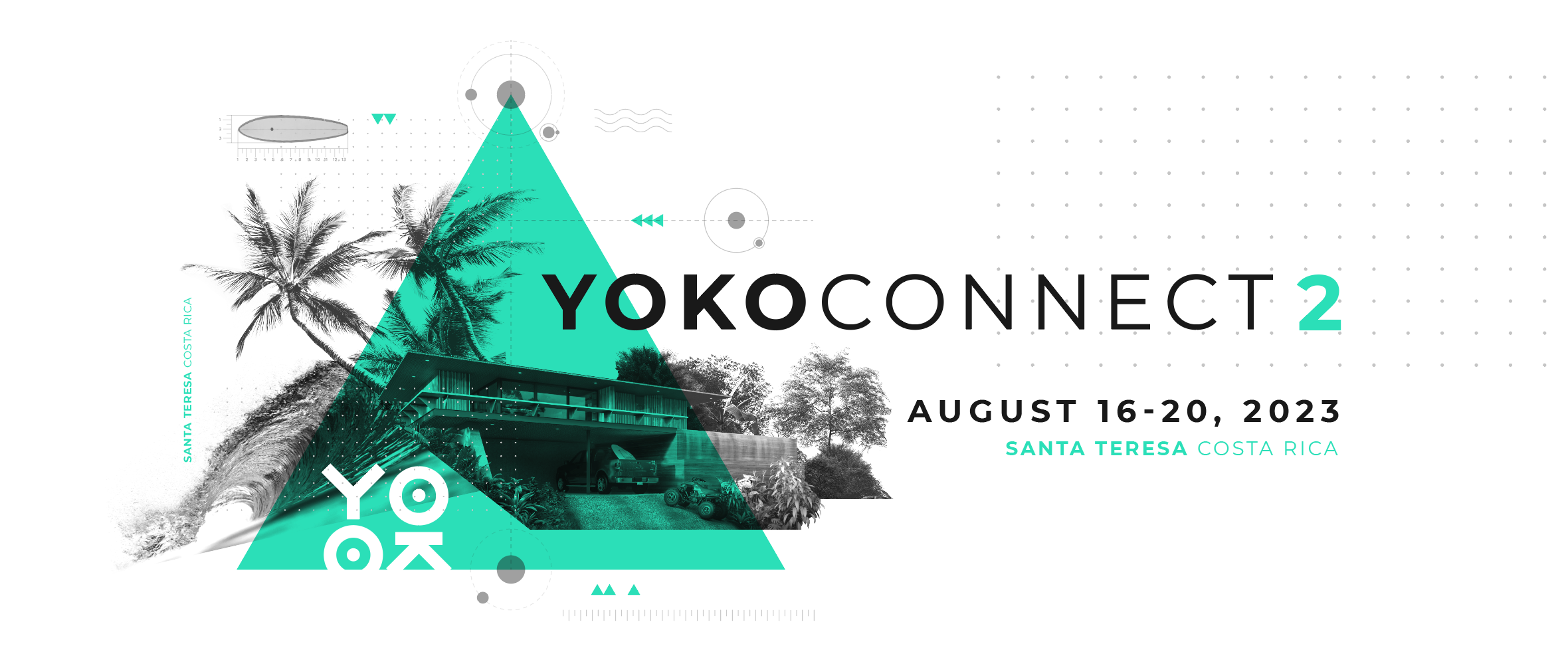 August 16-20, 2023 in Santa Teresa, Costa Rica
We are excited to invite you to YokoConnect 2, the second edition of our signature retreat-style immersion, where like-minded thought-leaders from around the globe meet to connect and engage in inspiring dialogue, while being immersed in nature. Costa Rica once again sets the stage for a transformative gathering of entrepreneurs, creators, and visionaries as YokoVillage members, along with visitors interested in getting to know the community, come together to be inspired, and create from a place of well-being.
This memorable event is designed to foster connections, share experiences, and embark on exciting adventures together. Indulge yourself in a captivating journey, where you can be part of dynamic conversations with influential leaders, who will be presenting speeches equal to the quality of Ted Talks. YokoConnect offers you the chance to immerse yourself in a stimulating environment filled with thought-provoking discussions led by a diverse range of international speakers. Take the opportunity to engage in discussions that will challenge your thoughts and expand your horizons.
At YokoVillage, we value holistic well-being, and we have curated a lineup of practitioners, body workers, and healers who will offer personalized sessions upon request. From daily yoga & meditation classes, over ice baths, to massages and energy cleanses, our offerings facilitate a path to healing and transformation.
You will have the option to stay in one of our exclusively reserved villas, each offering unique accommodations to fit your preferences. Whether you prefer to reserve your own villa, or rent private suites or even shared facilities, we have reserved stunning homes for you to choose from to make your stay comfortable and relaxing.
Next steps:
To reserve your space, please book your tickets & accommodations here:
YokoMembers who have already invested in YokoVillage are eligible for a special discounted member price. For details please contact us!
YokoConnect 2 Offerings:
Join us in the land of Pura Vida, as we forge connections with like-minded professionals from all corners of the world. Below you can find detailed information and highlights.
Click here to see our lineup of inspiring speakers at YokoConnect 2
Highlights of YokoConnect2:
International recording artist – special surprise
Free daily Yoga & Meditation classes sponsored by YokoVillage
Inspiring speaker sessions sponsored by YokoVillage
Nature walks & hiking through the lands of YokoVillage
YokoModel tour
Meet the community and get to know your future neighbors
Connect over amazing culinary delights
DJ's and live music daily
Sunset drinks & bonfires
Tie-dye t-shirt making
Surf-lessons (additional cost)
Sunset horseback riding (additional cost)
Excursion to explore surrounding areas (additional cost)
At YokoVillage, we believe that it begins with finding balance and harmony in life. Connecting with nature, finding peace, and taking time for self-care. Enjoy an unforgettable experience with our carefully curated selection of wellness activities, designed to offer a personalized experience for anyone. We also offer awe-inspiring hikes, and immersive nature connection activities that will awaken your senses. De-stress & turn inward with our complimentary yoga and meditation sessions, or challenge yourself with invigorating ice baths, included in your experience. Or learn to surf and help foster present-moment awareness with private surf lessons. With the following experiences listed below, you will have the opportunity to invest in your health and well-being. For details and prices, please contact our concierge Eden. Here are just some of the options to choose from:
Surf lessons, Massages, Reiki, therapeutic treatments, energy cleanses, karmic bonds therapy, thai massage, ayurveda & well-being consultations, and much more!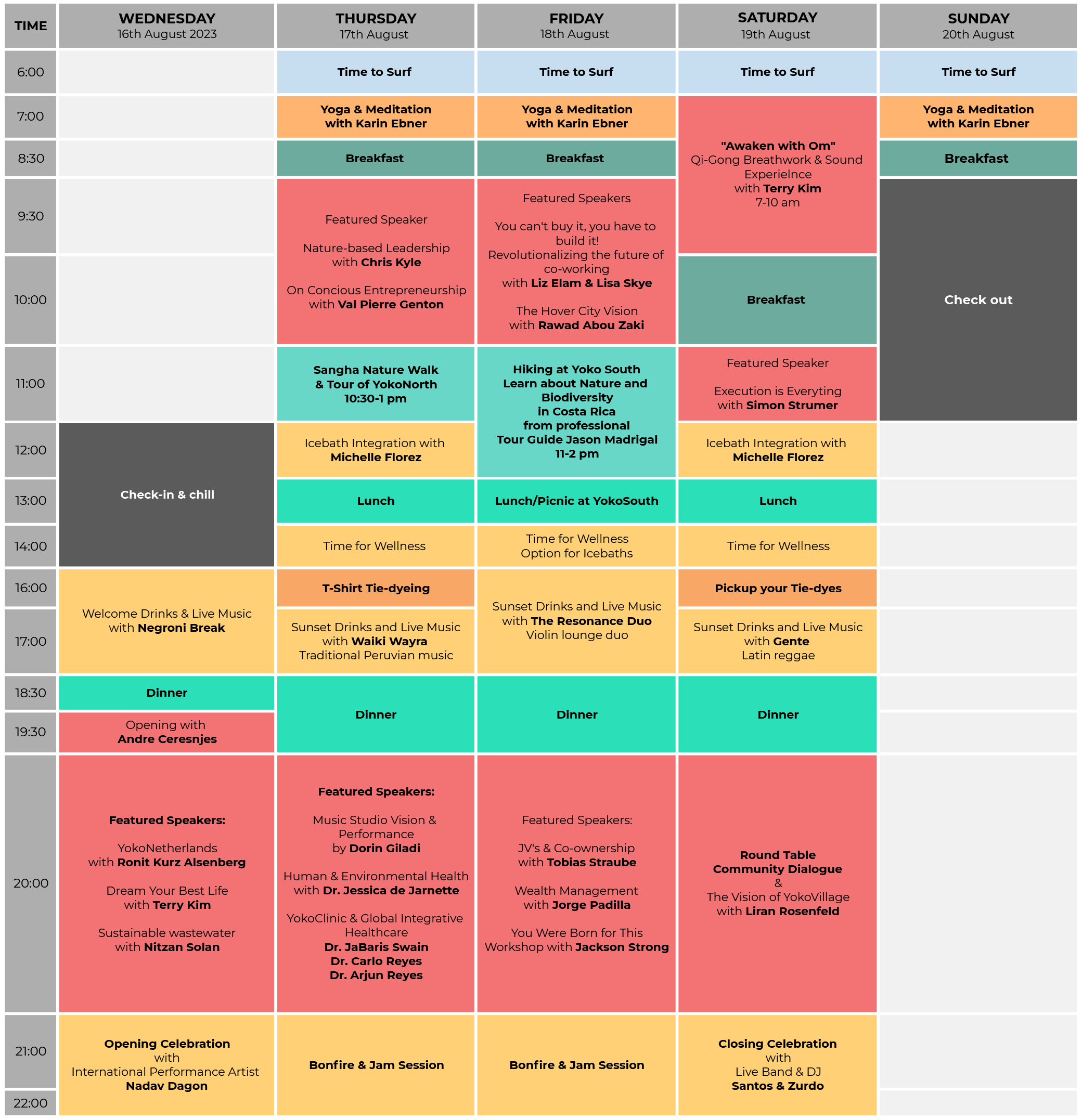 Included in the ticket price:
Daily speaker sessions with the world's most brilliant minds
Opening night featuring a surprise international performance artist
Daily morning yoga & meditation classes
3 gourmet meals per day freshly prepared on site by renowned restaurateur Dori Rebi-Chia
Plenty of vegan, vegetarian & gluten free options
Refreshments throughout the day and sunset drinks
Daily musical entertainment
Ice baths
Walking & Hiking Tours
YokoModel home tour
Not included & provided by us at a discounted rate:
Accommodations – please book your accommodation along with your ticket here
Optional services such as massages, horseback riding, surf lessons, and healing sessions
Transportation to Costa Rican and Tambor airport or Santa Teresa
Transportation from Tambor airport ($80-100) per taxi with 5-7 people per taxi
Local Vehicle rental: such as ATV, XTV or SUV. Please contact our concierge Eden for details.
Accommodations:
You have the option to stay at one of the beautiful Villas we have reserved exclusively for this event, and you get to choose the type of accommodation that best suits your needs. We have reserved several stunning villas to select from during your stay, and you can decide on the level of privacy you require by choosing from private suites, or accommodations with shared facilities.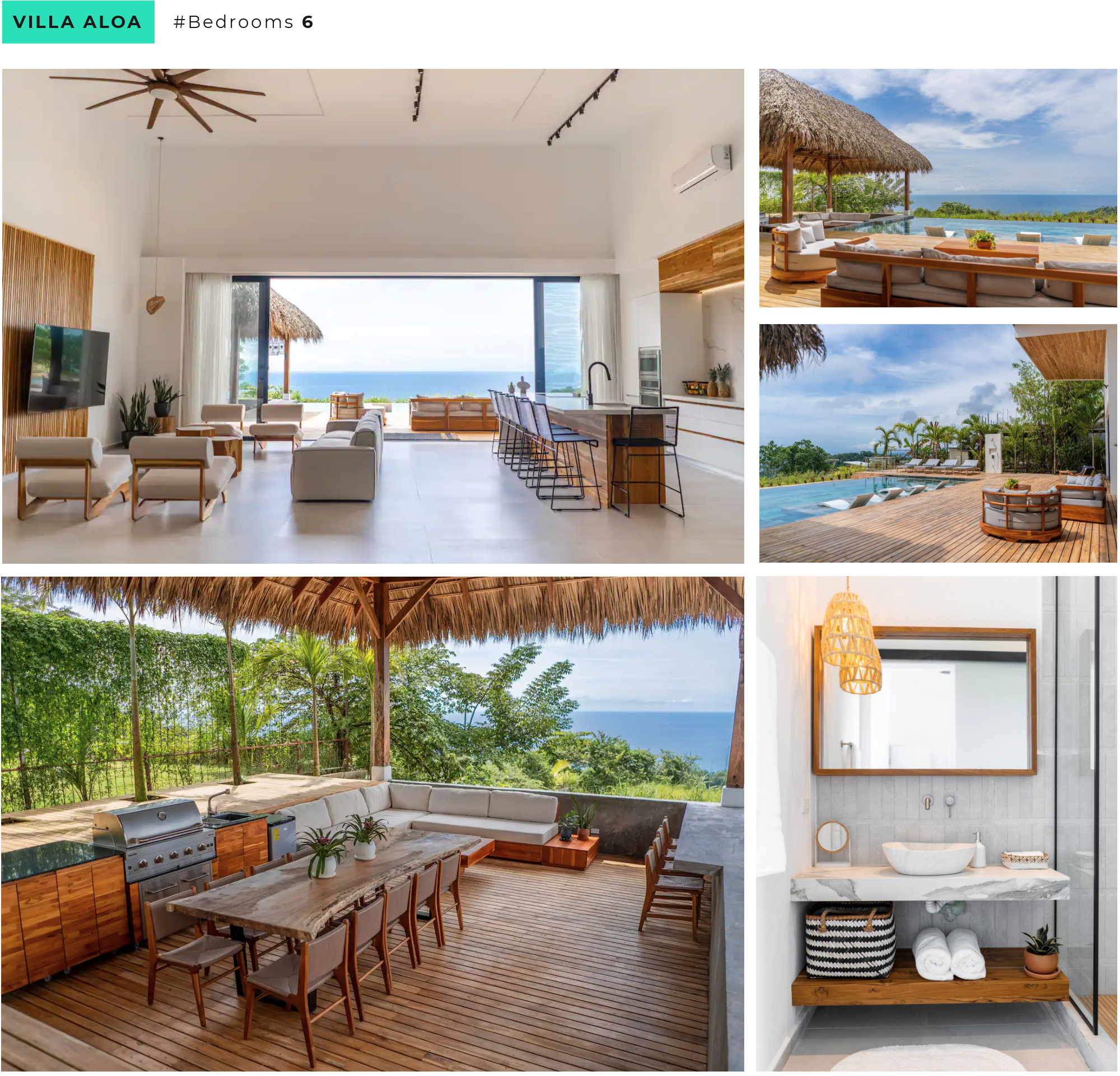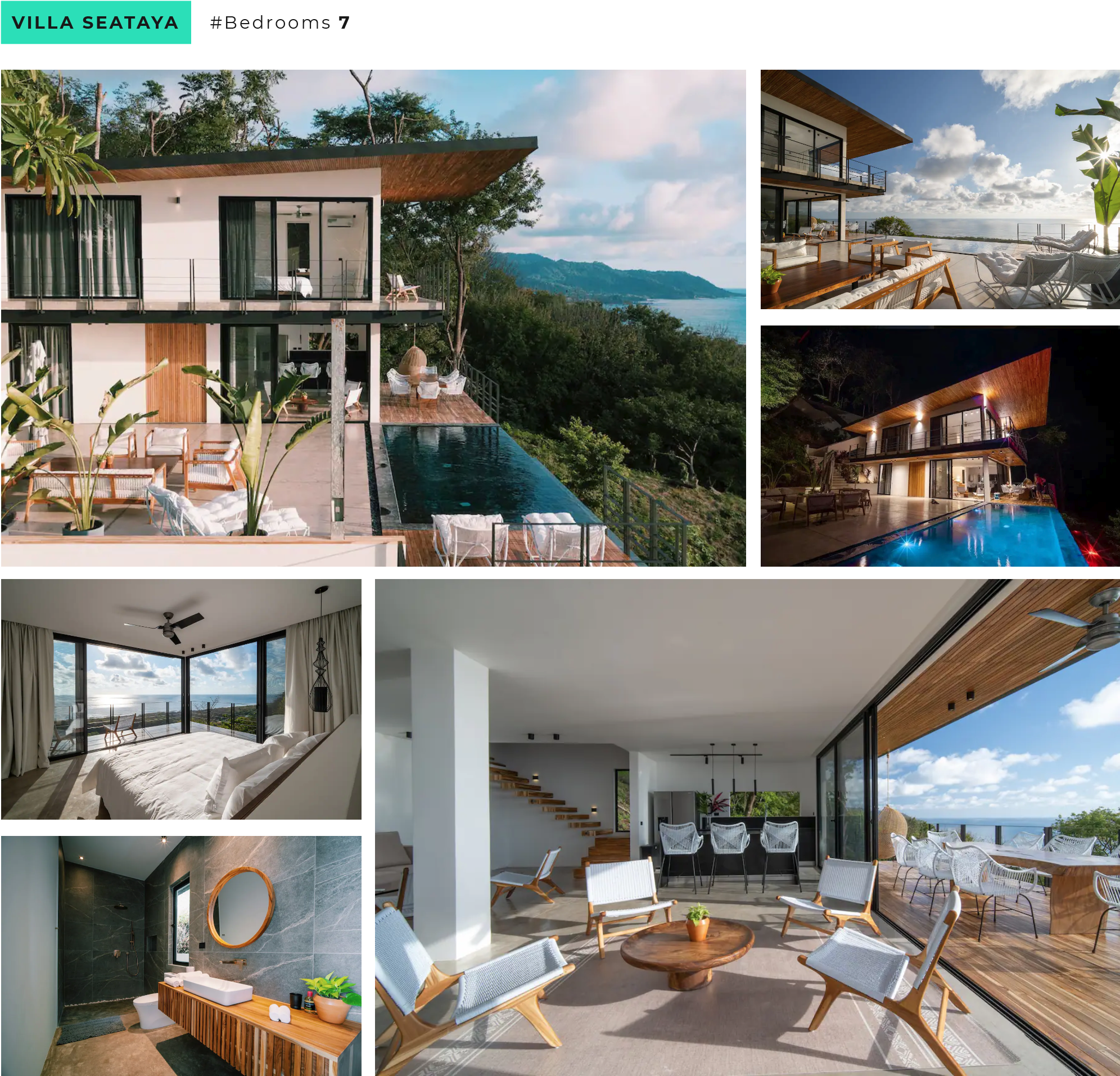 YokoConnect Speakers – stay tuned for more!
Immerse yourself in a stimulating environment, filled with thought-provoking discussions led by a diverse range of international speakers. Take the opportunity to gather with like-minded professionals from around the world, and engage in discussions that will challenge your thoughts and expand your horizons. Please meet our presenters: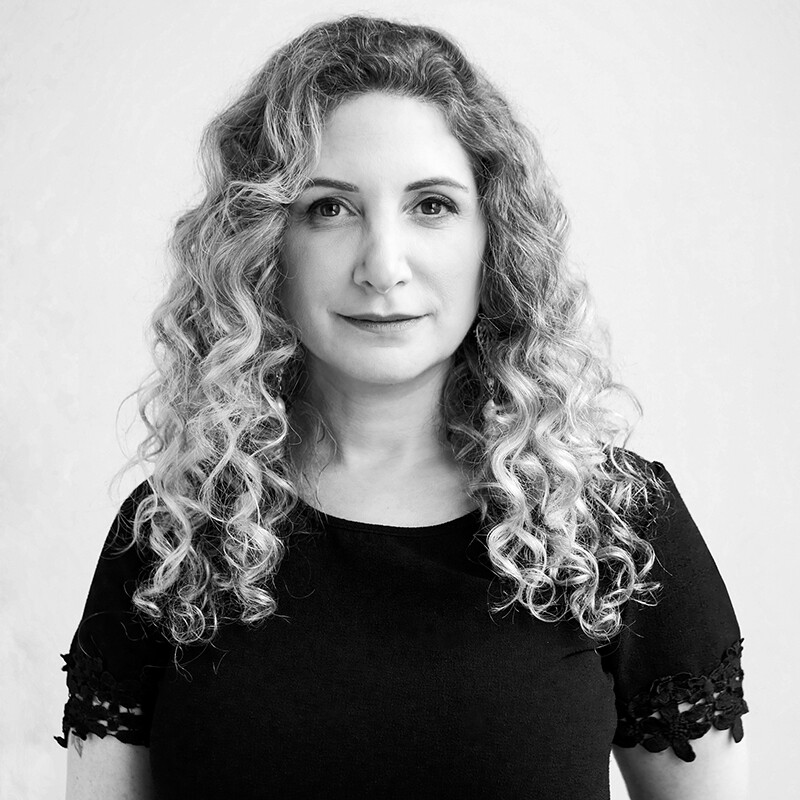 Ronit Kurz
Ronit is a seasoned real estate developer with over a decade of experience in the industry. Her expertise lies in managing transformation and development projects in various Dutch cities, including The Hague and Haarlem. With her strong network and passion for sustainable real estate and renewable energy, Ronit will play a pivotal role in making YokoVillage Netherlands a financially and socially successful project.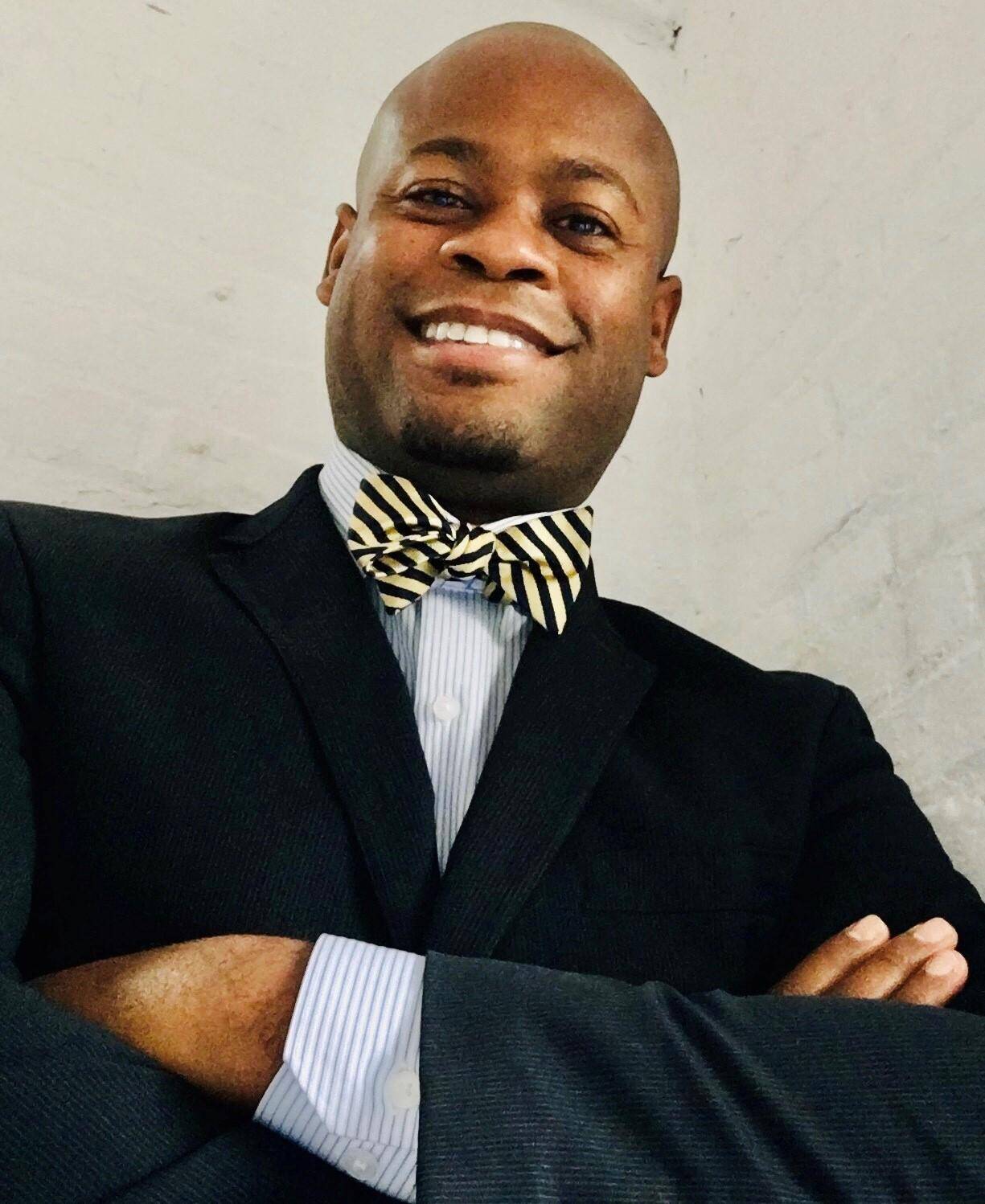 JaBaris Swain, MD MPH
Clinically, Dr. Swain is a finished cardiothoracic transplant surgeon-scientist and global health scholar with prior expertise in humanitarian cardiac surgery, cardiology education, and international public health. His work has focused on augmenting access to clinical education and care delivery for cardiovascular diseases within resource-limited settings such as Rwanda and Haiti. He has lived in these areas and supported several projects to strengthen healthcare infrastructures for critically vulnerable populations in resource-constrained settings. He has also provided surgery and critical care to patients in these regions.
At YokoConnect, JaBaris will be speaking to the power of health and wellness, and how we can move from surviving to thriving by addressing not just physical, but also emotional, social, and spiritual health. He will speak to the importance of adopting strategies for achieving optimal health and wellness, and talk about the creation of YokoClinic, a health and wellness center at YokoVillage, with a unique and innovative approach to health and wellness. The clinic will be focusing on conscious, holistic and integrative services offering a range of health and wellness services, including acupuncture, massage therapy, yoga, and nutrition counseling.
JaBaris received his medical degree from the Medical College of Georgia in Augusta, Georgia (USA) and a master's in public health with an emphasis on Clinical Effectiveness from the Harvard T. H. Chan School of Public Health in Boston, Massachusetts (USA). He completed his clinical training in general surgery at the Brigham & Women's Hospital in Boston, Massachusetts, followed by a fellowship in cardiothoracic surgery and an advanced fellowship in cardiopulmonary transplantation & mechanical circulatory support at the Hospital of the University of Pennsylvania in Philadelphia, Pennsylvania (USA). He continues to mentor residents and fellows at the Pearlman School of Medicine at the University of Pennsylvania as a clinical associate surgeon in the Division of Cardiovascular Surgery, and volunteers as a medical director at the Dr. Ala Stanford Center for Health Equity in north Philadelphia—a grassroots health center established to reduce health disparities and improve outcomes for the most vulnerable populations of greater Philadelphia.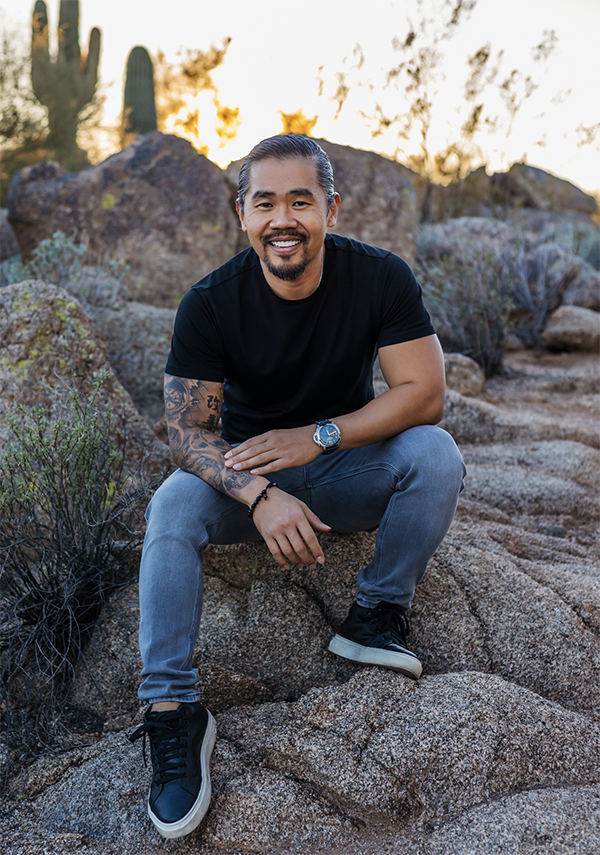 Terry Kim
Founder of OMSLEEP & NGT Academy | Certified Breathmaster and Qi-Qong Instructor | Student of Life ॐ ☰ ☵ ☲ ☷
TK is a visionary leader, tech entrepreneur, and spiritual seeker, combining his entrepreneurial drive with his deep-rooted spirituality to make a profound impact on humanity.
With a remarkable background as a YCombinator and AngelPad alumni Founder, TK has successfully raised over $18 million in venture capital from Silicon Valley for NGT Academy. As a seasoned veteran with more than 22 years of experience in the IT industry, TK's passion lies in inspiring, creating, and empowering the next generation of cyber warriors.
While TK's entrepreneurial journey has been impressive, his quest for personal growth and spiritual discovery is equally significant. A man of deep faith and spirituality, TK's connection with the divine guides his purpose and fuels his passion.
Inspired by his spiritual journey, he is the visionary behind OMSLEEP, a pioneering wellness company on a mission to infuse cutting-edge technologies with ancient teachings to help awaken the true power and limitless potential within us. By offering tools and experiences that facilitate deep rest, inner healing, and spiritual growth, TK empowers the human spirit to thrive.
With unwavering determination, TK continues to inspire, transform, and make a lasting impact on the world.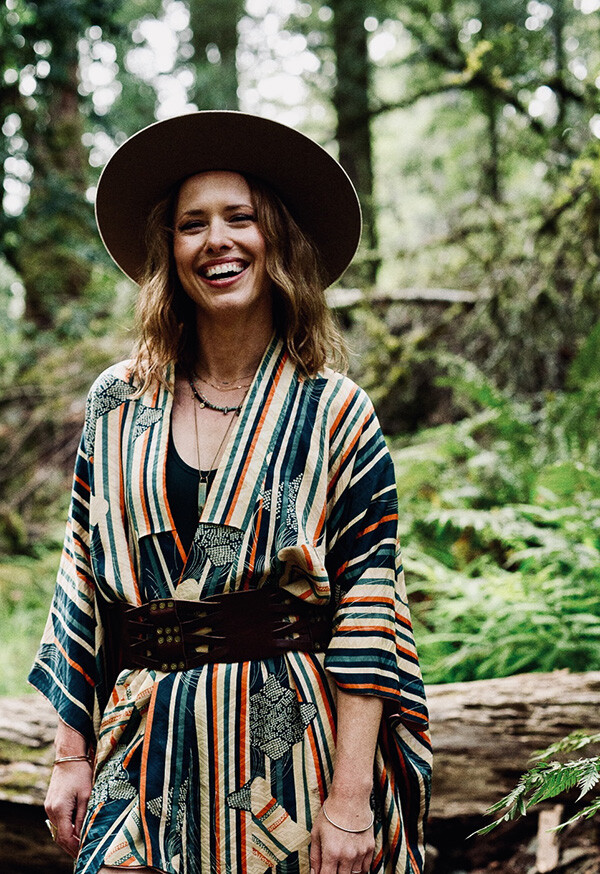 Jessica de Jarnette, MD MS
Dr. Jess is a healer and public health expert whose work centers on the intersection of human and environmental health. With a background in emergency medicine, primary care, and global health, she will be speaking at YokoConnect on how vital our connections to nature and community are for true health and well-being. This talk draws on years of experience living and working with various indigenous groups in Indonesia, Madagascar, Tanzania, Ethiopia, and Bolivia as well as rural and urban marginalized communities in the United States.
Based in the beautiful San Francisco Bay Area, she currently works as a Public Health Medical Officer for the state of California and is on a mission to help improve lives through community building, health equity, and climate justice.
When not at work, you can typically find her one of three places: on a wilderness adventure with her English Setter sidekick Mr. Bo, lounging in a park with friends, or dancing to live music.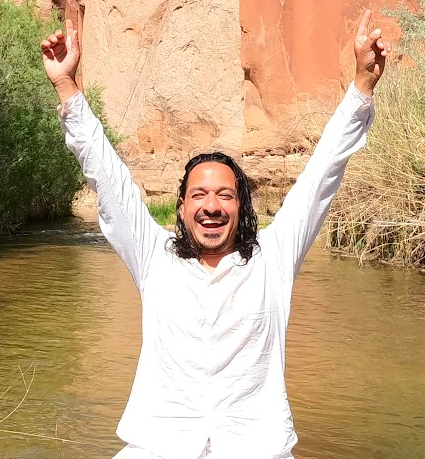 Val-Pierre Genton
Val-Pierre Genton is one of the early pioneers of streaming and a self-taught entrepreneur, founding the world's first virtual events company and achieving a $150 million acquisition by TechTarget in 2020. A visionary with a heart, he champions conscious leadership and purpose-driven growth. Val is passionate about the role of mind-related performance and health issues in business failure, an area which is often overlooked, especially amongst founders and their leaders. As the Founder & CEO of Vision To Growth, he is building a vibrant community where founders and executives master their minds to unlock unparalleled personal, team and business performance and growth. His unique approach combines a neuroscience-based methodology coupled with generative AI-enabled guidance for personal and professional development. Above all, he's a dedicated family man, blending love, music, and nature to create the soundtrack to his most authentic and remarkable lifetime.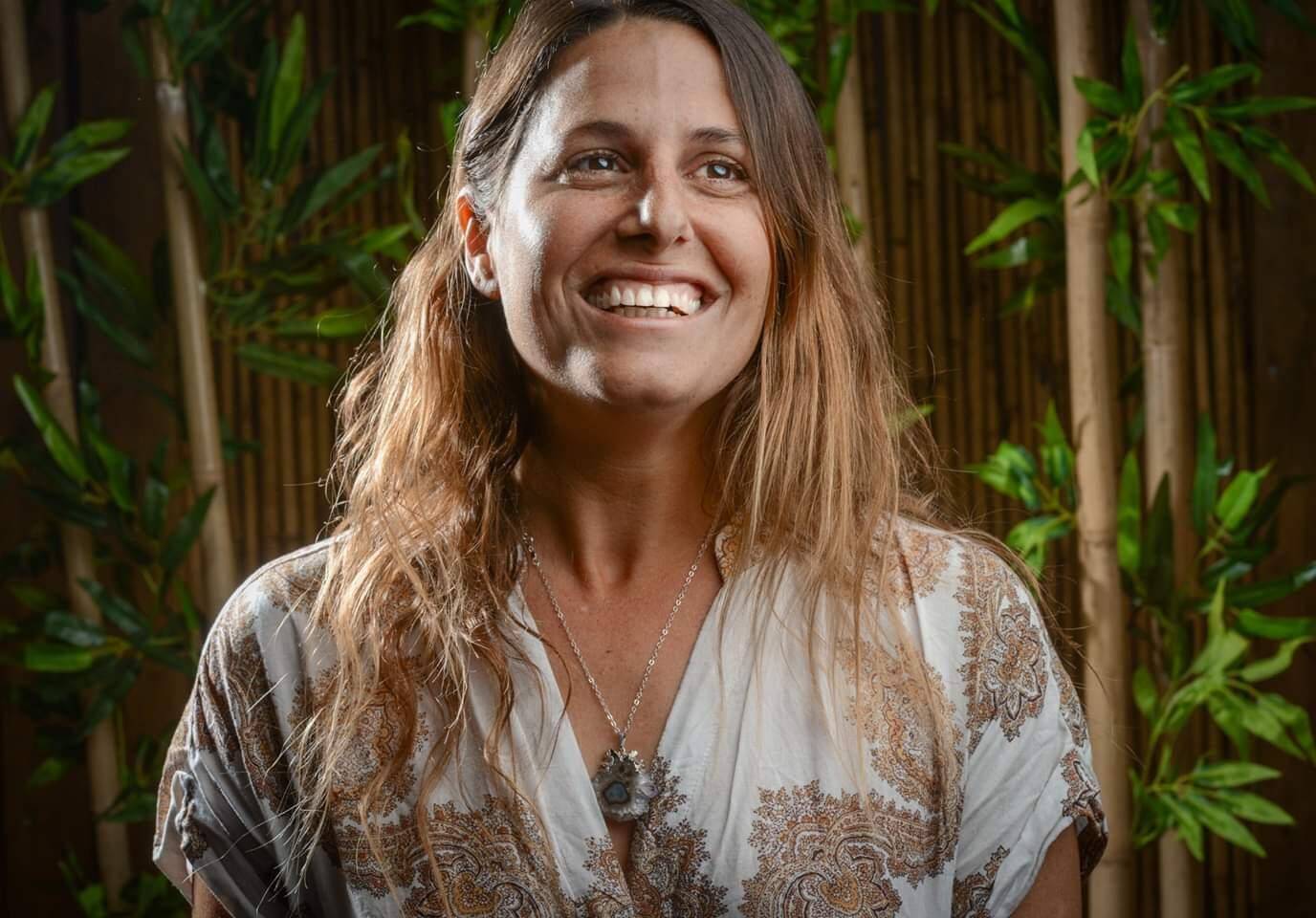 Nitzan Solan
Nitzan Solan is a chemical engineer working in sustainability with a passion for Costa Rica and what it brings to her personal life. She has strong opinions about wastewater management & wants people to learn sustainable systems using wastewater not only to be better stewards for the environment, but to grown their own food & overall make differences. Her experience includes TED talks, being a medical cannabis specialist, and focusing on converting waste into energy.
Waste Management is a growing problem on the Peninsula as more people are seeking lives surrounded by nature. Nitzan offers innovative technologies and solutions, that are cost-efficient with low maintenance, to address and solve the issues. The special needs of building homes in off-the-grid, rural areas are unique and need to be addressed accordingly. We are excited to be featuring Nitzans immensely important contributions to help us care for this beautiful part of the world so it can remain just as beautiful as it was when we fell in love with it.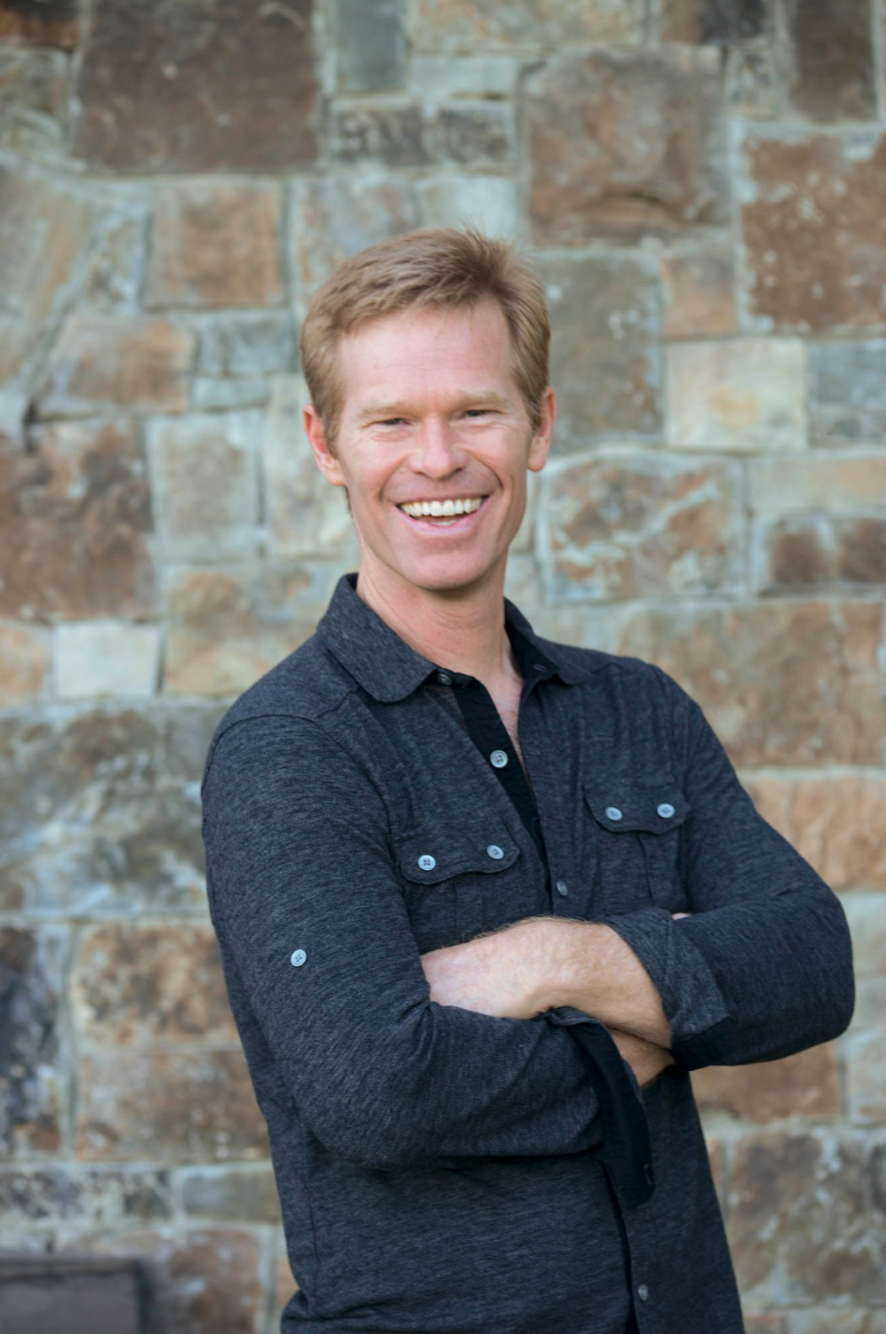 Chris Kyle
Everyone's favorite at YokoConnect 1, we are grateful to announce that Chris will be returning once again to YokoConnect to inspire us with true words of wisdom, inspired by a deep connection to creation. Chris is a thought-leader and visionary, and will be speaking to Regenerative Leadership, sharing 'Notes from the Field' around his work with leaders in nature, and his nature-based leadership development framework.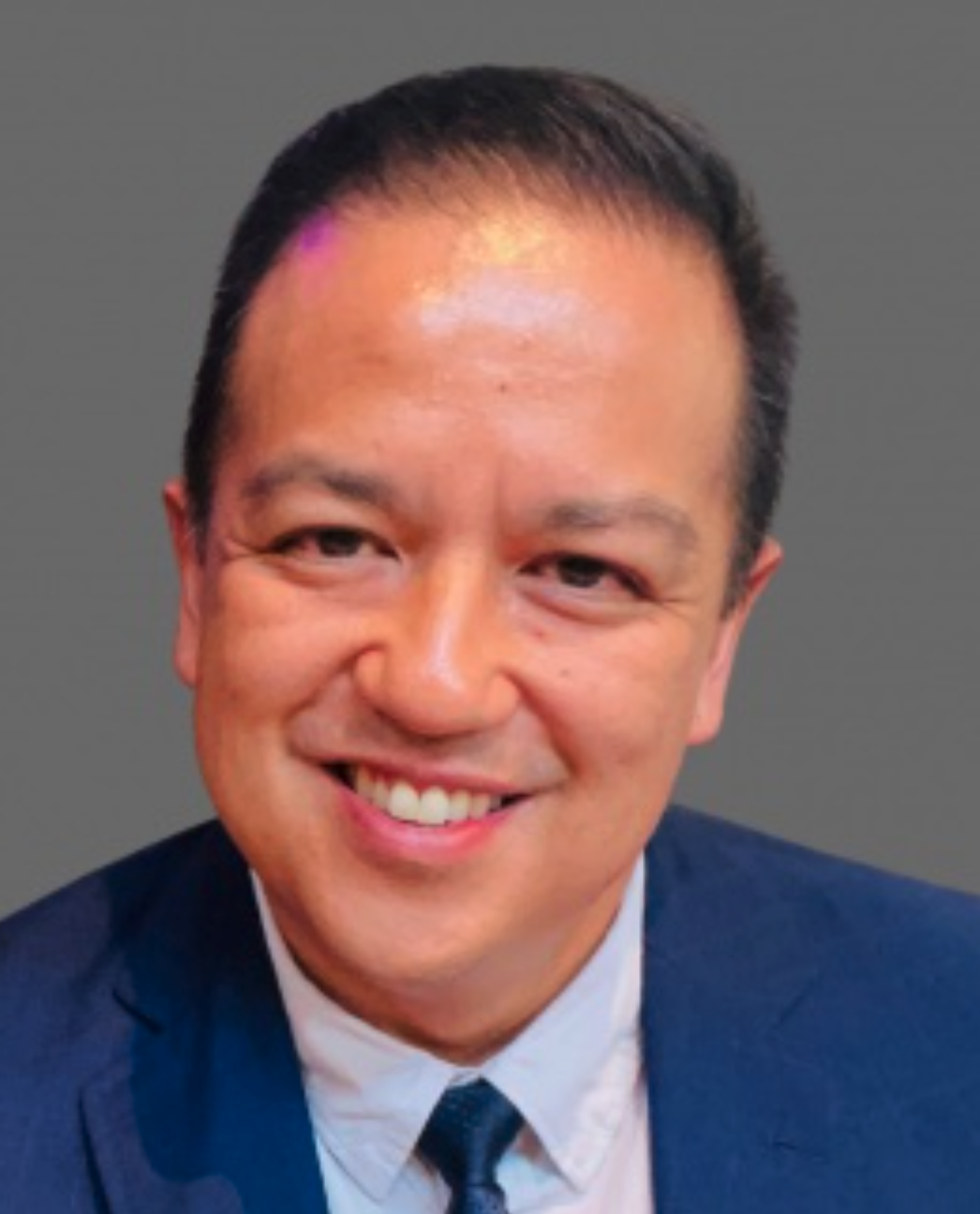 Dr. Carlo Reyes, MD JD
Dr. Reyes graduated from Chicago Medical School in 1998 receiving his Medical Doctorate and Masters in Applied Physiology.  He completed a combined Emergency Medicine Pediatrics dual residency program in 5 years. He was Clinical Assistant Professor in the Departments of Emergency Medicine and Pediatrics at Olive View/UCLA Medical Center from 2003 to 2009. He was Vice Chief of Medical Staff at Los Robles Hospital in Thousand Oaks, California from 2012 to 2016.
Dr. Reyes has been the Assistant Medical Director of Emergency Medicine at Los Robles Hospital since 2013, and recently launched the Los Robles Emergency Medicine Residency program in 2023, where he serves both as Director of the Department and is an Associate Professor of Emergency Medicine.
While working in emergency medicine,  Dr. Reyes attended Southwestern Law School from 2006-2010, passed the Bar, and is also a healthcare attorney at Schaeffer Cota Rosen, LLP in Oxnard California. He is also the President of the Ventura County Medical Association.
Dr. Reyes has a passion in global medicine and health equity.  In 2016, he founded Health-e-Charity (HEC), a U.S. 501(c)3 non-profit organization that sends medical mission teams to access-challenged regions throughout the world.    He has led medical missions to Honduras, India, Haiti, Iraq, Nicaragua, and Philippines.
Dr. Reyes also founded Health-e-MedRecord (HEMR), a health IT company which builds physician-designed, patient-centric cloud-based platforms.  In late 2022, Dr. Reyes announced  a four-year partnership between HEC and the Manny Pacquiao Foundation (MPF) to send mission teams comprised of medical and IT professionals to the Philippines to deliver medical care and implement Bodhi Connect by HEMR, the world's first cloud-based Global Mission Medical Record and Virtual Telehealth Platform.
The purpose of the HEC-MPF partnership is to connect people with mission-delivered medical care  throughout the 7000 islands of the Philippine.  In February and March 2023, Dr. Reyes led two medical teams totalling 29 team members in 8 different sites spanning 3 islands, and coordinated treatment of 1700 patients while implementing Bodhi Connect.
Dr. Reyes' hobbies include hot yoga, boxing, meditation, and incorporating Lifestyle Medicine and other alternative healing practices.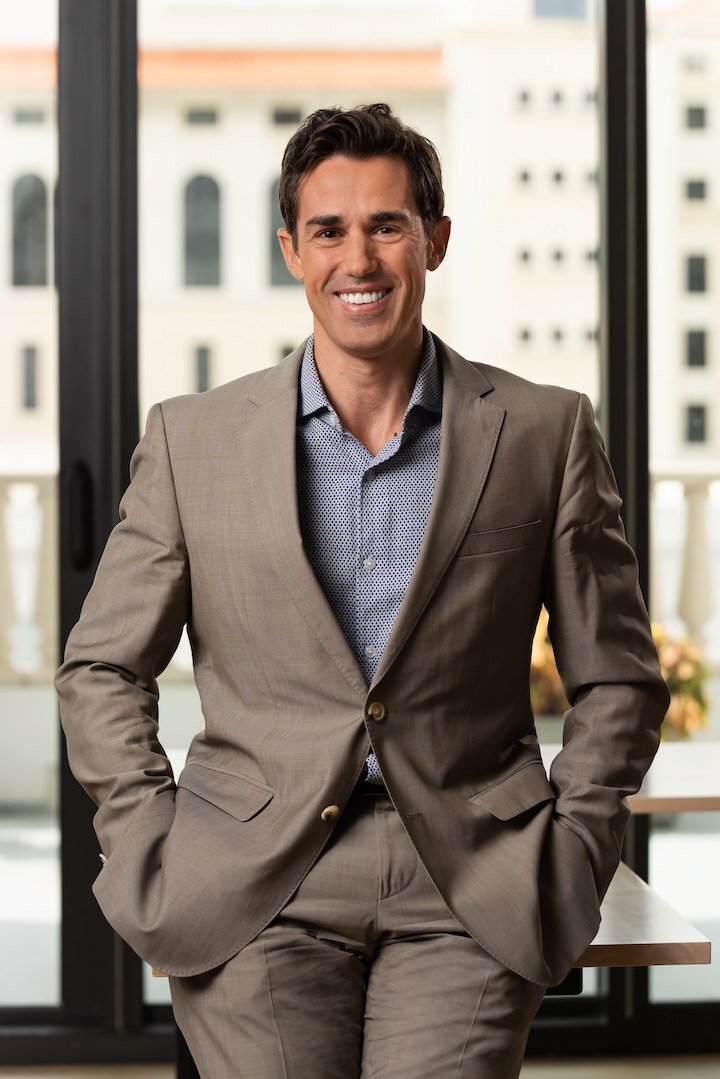 Jorge Padilla, CFP
Wealth Reimagined: Insights to integrate your purpose within your own wealth plan and lead a more rich life with greater impact.
Jorge Padilla is a principal and senior client advisor at Meira Wealth, based in Miami, Florida. He leads the advisory team serving the wealth planning needs of high net worth families. He also chairs the investment strategy committee which oversees $250 Million in client's assets. He is a Certified Financial Planner, CFP®️ and has held numerous leadership roles within the Financial Planning Association, including president of both the Financial Planning Association of Florida and Miami. He has authored numerous articles in English and Spanish on a variety of financial planning and investment topics and has appeared in podcasts, spoken at conferences and quoted in diverse publications such as the Wall Street Journal, USA Today, Kiplinger, and Journal of Financial Planning.
When not working, you can find Jorge practicing tennis, padel, or any sport, learning about the latest health or biohacking idea, exploring a new area of the World, or immersed in continuing his personal growth journey
Jackson Strong
There are few facts of life more consistent than the mystical process of The Hero's Journey. But what do we DO with this challenging and beautiful process of growth? How do we EMBODY the emotions, thoughts, and feelings of that Heroic Force within us? How do we see everything around us as perfect learning lessons instead of frustrating obstacles?
In Jackson's presentation "You Were Born For This" you'll tap into new levels of your heroic identity. Through movement, breath, and visionary meditations you'll experience new ways of feeling, believing, and knowing who you really are. Join Jackson for an empowering and transformational experience as he shares insights from 15 years in personal development and study with extraordinary mystics, mentors, and masters from around the world.
Jackson Strong began his career with an internship at a private equity firm in college that grew into 7 years of (educational but soul-less) work, and after rising to VP, Jackson left and worked with a series of successful software startups. During this time Jackson was a closet mystic, personal development devotee, and had a series of secret spiritual mentors. As his spiritual practices and beliefs grew, so did the pain in his heart for living a life that was out of harmony with his true purpose and core identity, until in late 2017, Jackson's shiny but paper maché world came crashing down. He knew everything needed to change and he decided to start his own marketing and mindset coaching firm for impact businesses and entrepreneurs.
Strongrowth.com has since served coaches, conscious eCommerce brands, therapists, international resorts, holistic health pioneers, and spiritual leaders around the world. In late 2021 Jackson Co-Founded Pursuit of Kings men's group in Miami. After a visionary journey into the Everglades with 23 men in March of 2021, Jackson Co-Founded AUREA, a live event and mastermind organization for spiritual entrepreneurs. AUREA is now his primary focus. Jackson is devoted to igniting the potential of spiritual entrepreneurs through 1:1 coaching, transformational live events, and mastermind coaching. Jackson lives in Miami with his girlfriend Megan and his dog Mary.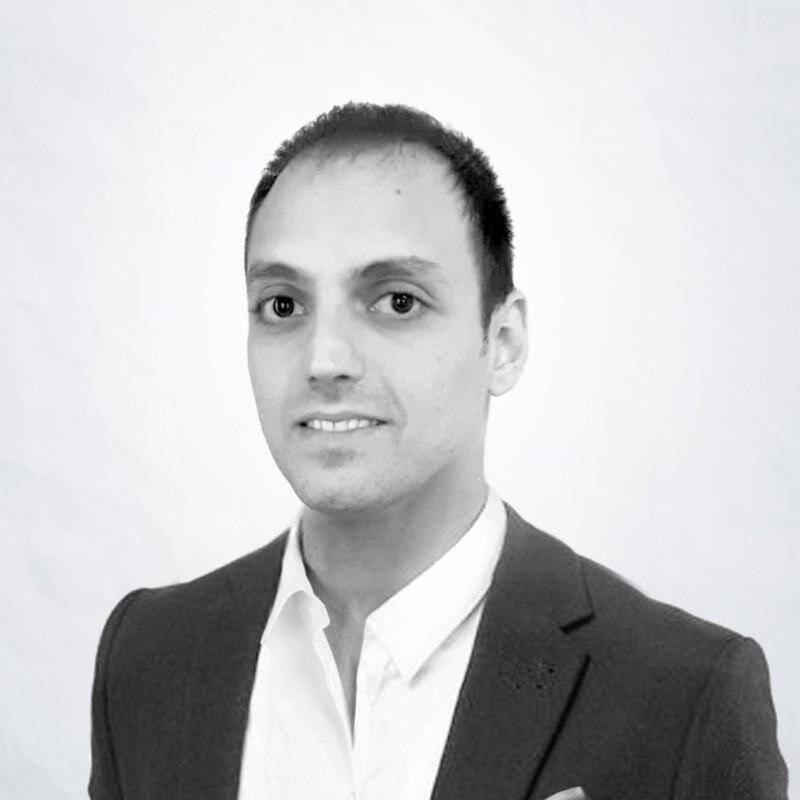 Rawad Abu Zaki
2x Founder, inventor & educator. Founder, CEO & CTO at HOVER CITY Inc. Founder & director at Creavan, a school on wheels. +10 years experience in transportation design. Worked for renowned companies like Pininfarina, Geely Volvo and Altran in 7 countries around the world – France, Italy, China, Spain, USA, Lebanon and Kuwait. Lecturer at IED Italy & exhibitor at international technology and design shows like Milan design weeks, Turin design week, VivaTech Paris, IMTS Chicago, SXSW Austin TX, AFWERX San Antonio TX. Built an excessive portfolio of designs focusing primarily on transportation, product and industrial design. Patent pending on several inventions in industrial, transportation and architecture fields.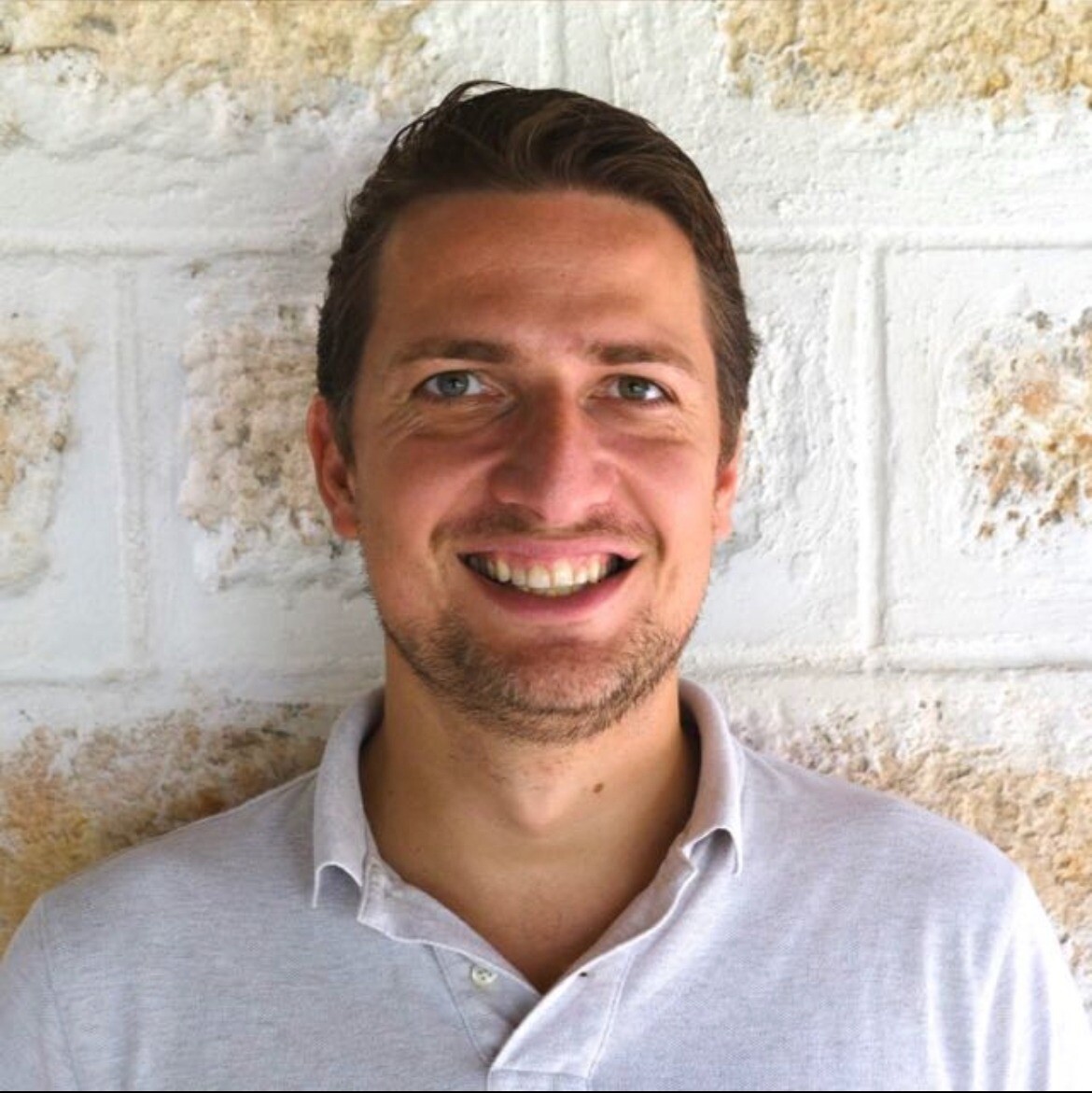 Tobias Straube
Tobias is a portfolio entrepreneur with an extensive background in DeepTech, business, government-related fields, and real estate. His experience extends to various regions worldwide, including Europe, the Middle East, Africa, Asia, and the USA.
In his diverse roles, has co-founded MyCataleya LLC, a Florida-based real estate boutique, and serves as a board member at Digital Waves, a Swiss investment service provider specializing in alternative and digital assets. At Cambrian, a Berkeley-based research and strategy lab focused on GeoTech, he holds the position of VP Analysis. Tobias is also the co-founder and lead consultant at Scio Network, an economic development cooperation consulting company based in Germany and Kenya. At Yoko, Tobias leading an initiative with Liran to set up a joint venture for fractional ownership of a beautiful 3-BR villa.
Engaging in academia, Tobias shares his knowledge as an assistant instructor at UC Berkeley Executive Education and Ashridge Executive Education, delivering executive courses on topics like the Future of Technology, Disruption, and the Global Economy.
Tobias Straube's insights and expertise are well-regarded, as evident from his publications in esteemed outlets such as Wired, WirtschaftsWoche, California Management Review, ZeitOnline, and European Business Review, solidifying his position as a thought leader and expert in his fields.
Despite residing in Hamburg, Germany, Tobias operates on a global scale, actively contributing to projects and ventures across various countries and regions.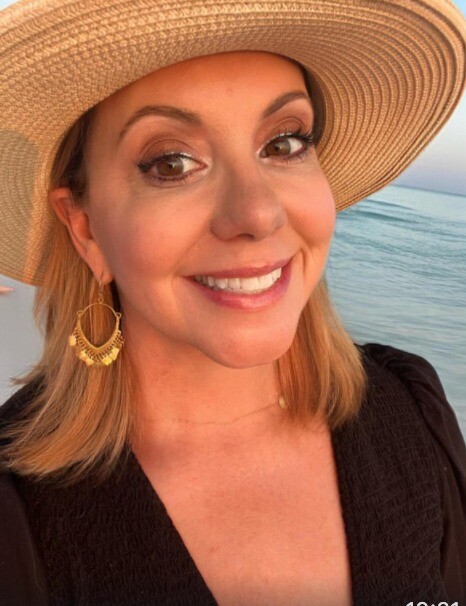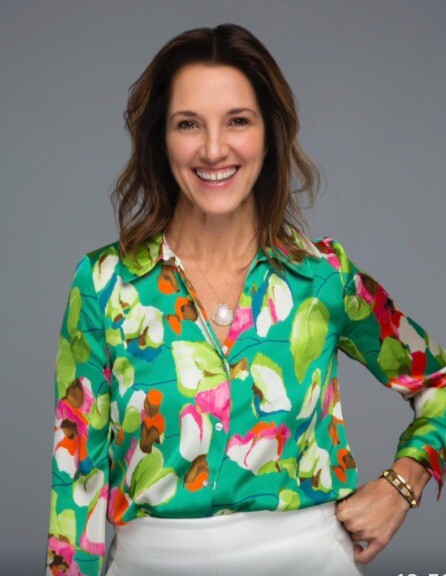 Liz Elam & Lisa Skye
You can't buy it you have to build it – how coworking is revolutionizing the future of work
Liz Elam is a dynamic and visionary leader at the forefront of the global coworking movement. Her passion for connecting diverse coworking professionals and nurturing collaborative innovation has left an indelible mark on the industry's development and cohesion. Leveraging their expertise, Liz and her partners guide clients in crafting effective workplace strategies or support ambitious entrepreneurs in launching their coworking brands from concept to realization and beyond.
Liz recently fortified her expertise as a futurist with a graduate certificate in foresight from the University of Houston. This forward-looking perspective has ignited her dedication to making impactful societal choices and encouraging transformative thinking for a better future. Liz's unyielding commitment to elevating the coworking movement and advocating for sound business practices resonates deeply within the industry.
Her mission to combat loneliness by fostering vibrant coworking communities empowers space operators and members alike to find a sense of belonging, purpose, and shared success.
——–
As a magnetic leader and inspirational public speaker, Lisa Skye has spent a lifetime leveraging unmistakable charisma, business savvy, and strong intuition as vehicles for tuning into core needs and guiding businesses across industries to remarkable success. She built the world's fourth largest business networking franchise within BNI, and initiated WeWork's first-ever community model, positioning the startup for astronomical growth. In her role as CEO, Lisa founded and built Primary, "NYC's Coolest New Wellness-Focused Coworking Space," which quickly expanded to two locations in Manhattan—and was eventually named the 3rd Best Coworking Space in the US. With a Certificate in Applied Positive Psychology in hand, Lisa recently launched Skye Advisory and is working with entrepreneurs in fueling their business growth and bringing visions to life in a variety of industries including real estate, coworking, hospitality, and wellness. Lisa is on a mission to inspire and elevate entrepreneurs around the world.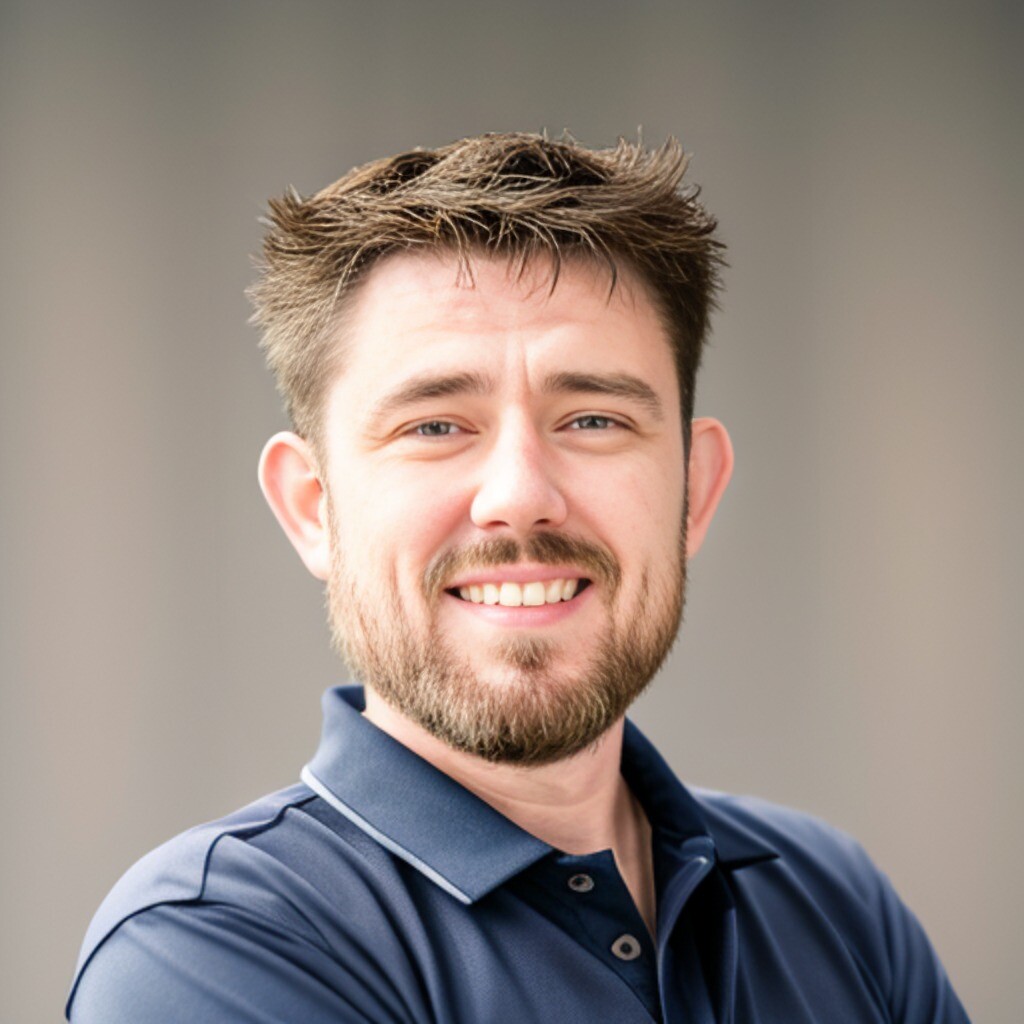 Simon Strumer
Execution is everything
Make something people want. It's one of the most famous calls to action from the startup world. But how do successful founders turn an innovative solution into a formidable startup? In this talk we'll examine why a founder's ability to execute is one of the strongest predictors of success. We'll delve into advice from the world's leading startup accelerators, we'll look at real-world instances of leaders who did and didn't succeed, how this applies to early-stage founders and how you can execute better today.
Simon is a software engineer, founder, speaker, and trainer. Previously an engineer at Google/YouTube, Facebook and a YC founder, he helps early stage startups get their product to market.
Stay tuned for more of our upcoming speaker announcements!
Follow our events on our Facebook and Instagram pages to stay updated on what we do in the community. As always, reach out to us if you have any questions or want to schedule a call with us. Stay tuned for more exciting developments happening at Yoko Village!