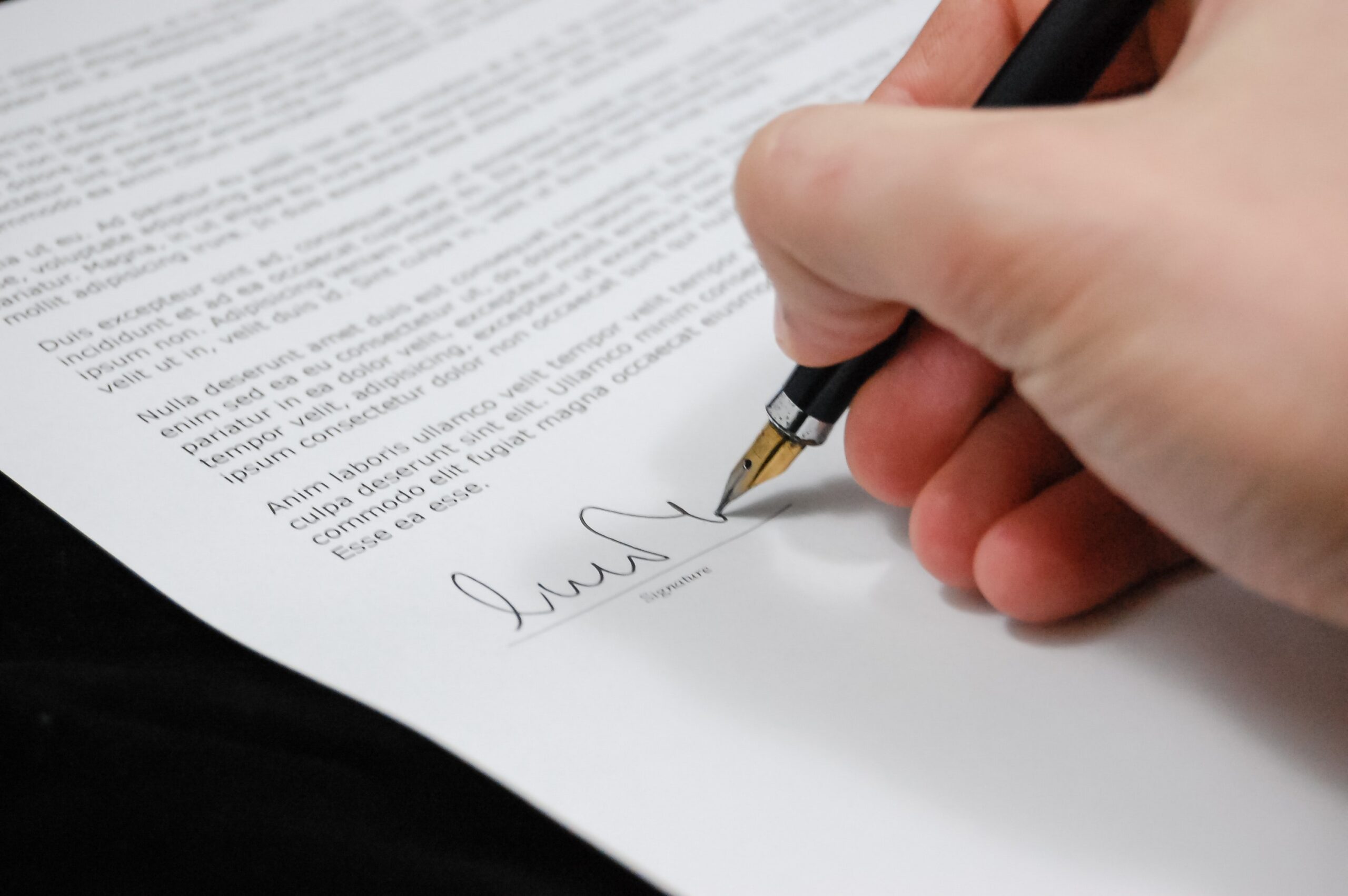 Life in Costa Rica stands out as being uniquely peaceful. The green of the jungle, the sounds of the ocean, the relaxed people— one can't help but be lulled into a tranquil mindset. Another thing that helps you to breathe easily is knowing that someone's got your back, in case you ever need it. Insurance is a basic necessity in all countries, and is yet another realm that Costa Rica stands out in.
In this article, you will learn the basics of Health, Home and Car insurance, which are the most important and common insurance types purchased by expats and locals alike.
The information shared here comes from Laura Gutiérrez, an insurance agent based in San Jose, Costa Rica, and the go-to person for all of your insurance needs.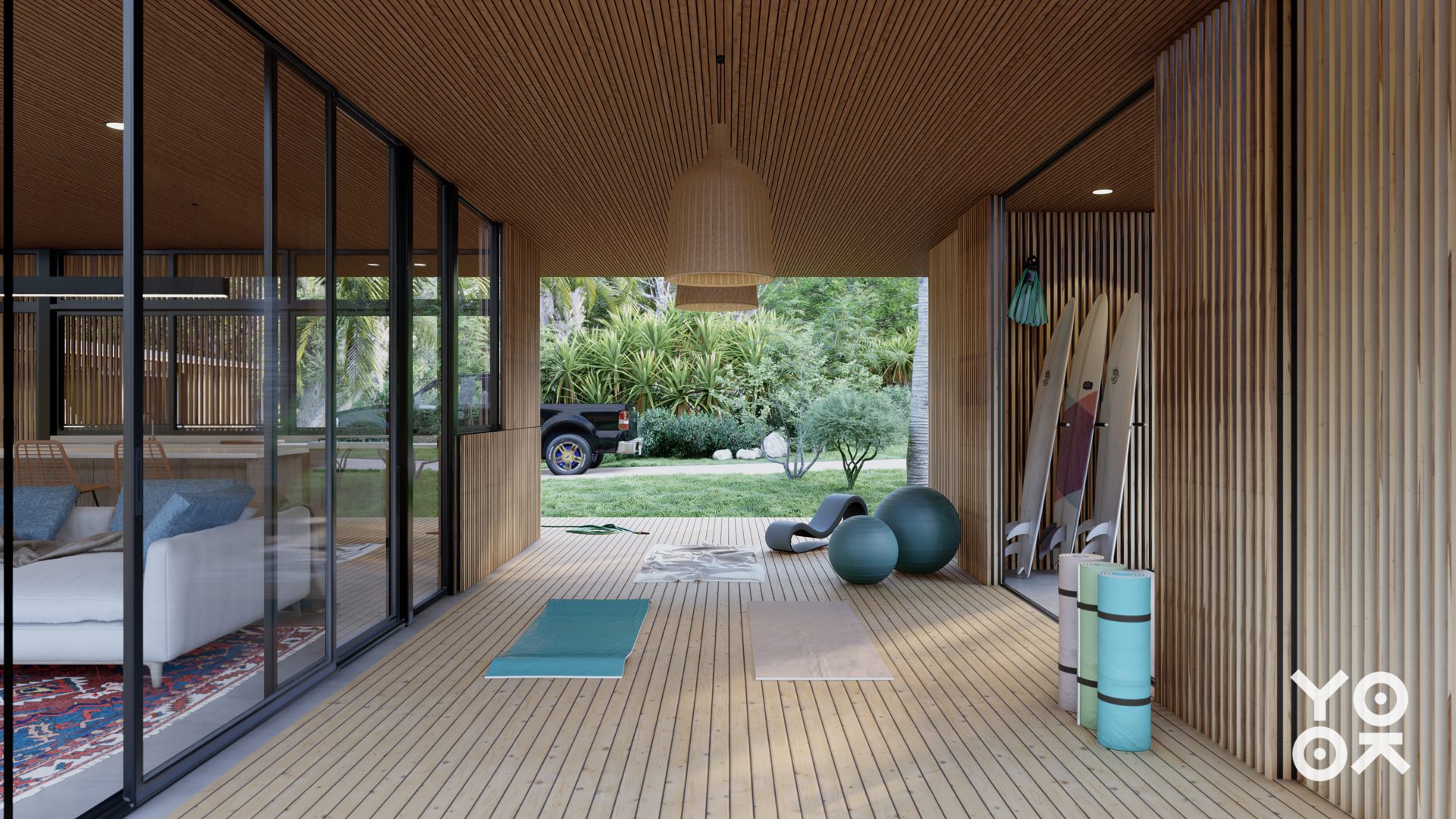 Health Insurance in Costa Rica:
"Health Insurance is bought not only with money, but with health." says Laura Gutiérrez, as we go through the nuts and bolts of the insurance business, explaining that your current state of health (as well as your age) will reflect on your insurance quote.
The basic information needed for health insurance in Costa Rica is no different than in any other country: date of birth, current health status, history of chronic illness, etc. It will all be very familiar to you!
As for prices, again, nothing strange or surprising. Quotes will depend on the above basic information, the insurance company you choose to work with, the coverage amount that you want to receive, and the deductible that you choose, if any.
If you wish to enjoy the local prices, which are usually far more attractive than the average cost in most countries, you need to stay in Costa Rica for a minimum of 180 days per year. This period of 180 days does not have to be consecutive.
Another great advantage is that if you have Costa Rican health insurance while living abroad, you can actually enjoy full coverage worldwide. Amazingly, this includes emergencies, as well as chronic and severe diseases, with better deductibles than your common health and travel insurance. For this feature, you will need to update your place of residency through your insurance agent.
Certain companies will charge a bit extra to maintain the same coverage internationally, but that should be confirmed by your agent once you know why and where you are heading and for how long. Usually it is well worth it, especially for US citizens.
Important Note: Many international companies offer health insurance, BUT only a few are legally registered in Costa Rica. An official agent will only work with the authorized companies. This is very important for you – because you will only receive guaranteed support with the legally registered companies, in case they try to avoid reimbursements.
Collective Health Insurance: For Legal Entities (businesses) / Groups of people
Another interesting option – available for groups of 10+ people who join together under the umbrella of a registered company, association, or chamber of business – is to arrange a Collective Health Insurance.
While the price of a collective health insurance package is far more appealing than a personal one, the coverage is comparatively lower.
Other than the attractive price, the primary benefit of collective insurance is the fact that, for a small fee, you can upgrade to include full dental coverage. There is no need to worry if you have a sudden toothache or need an occasional dental hygienist visit. This is not available with any other insurance deal!
Fundamentally, with the collective health insurance you do pay less, but the coverage (Cobertura) is less as well. Thus, if you are seeking maximum coverage, it is best to go with the private individual option.
Case Study – example for family health insurance in Costa Rica
Let's say that you are a couple in your mid 40's, with two beautiful and healthy children under the age of 18. You can pay as little as $350USD/month to get the entire family insured with coverage of up to $1,000,000USD each, and with a $1000-2000USD deductible per family, as $2000 is the deductible-ceiling per family per year. So, while 4 individuals would have paid $1000 each, reaching a sum of $4000, a family will not pay over $2000 in deductibles.
In the case of an accident, you can go to any private hospital in the country, for the low price of your deductible, including emergency dental care!
In the case that you simply feel ill and need to visit a doctor, there would be a certain amount of deductible charged, that would be pre-determined by your policy. There is no insurance in Costa Rica that covers non-emergency dental care, with one exception: under Collective Insurance you may add Dental Care, to cover all dental needs.
Therefore, especially if you know you or one of your family members has a tendency to suffer from dental issues, it would be ideal to establish an additional collective insurance package under your company, where you upgrade to include dental care. Having 2 insurance policies – one collective package for dental, and the other for everything else – would give you the most substantial and cost-effective coverage.
Your Next Move:
The next step is to talk to your insurance agent about your specific needs and budget. The agent will then help you figure out the ideal package and go shopping for you, retrieving the best options out there and creating a custom agreement for you and your family.
Some insurance providers will charge a premium if you have a pre-existing condition, while others will not. Some will require a local doctor evaluation, while others will require a report from your family doctor back home, and yet others will not ask for a past evaluation at all.
All companies will have a representative contact you, to ask a few basic questions (such as what medications do you take regularly, do you smoke, what is your medical history, etc.). Some will also ask for a copy of your most recent test results.
Your insurance policy will remain valid for as long as you stay up-to-date on payments, unless it is stated otherwise in advance. For example, with INS, your coverage will diminish after you reach the age of 70. However, neither BMI nor BCBS will change your policy with age. Information like this is very important, and thus working with a local agent is crucial.
Important Note: If you do need to visit a doctor, it is easier for insurance purposes, to see one who is listed with your insurance company. This will save you from paying an extra fee.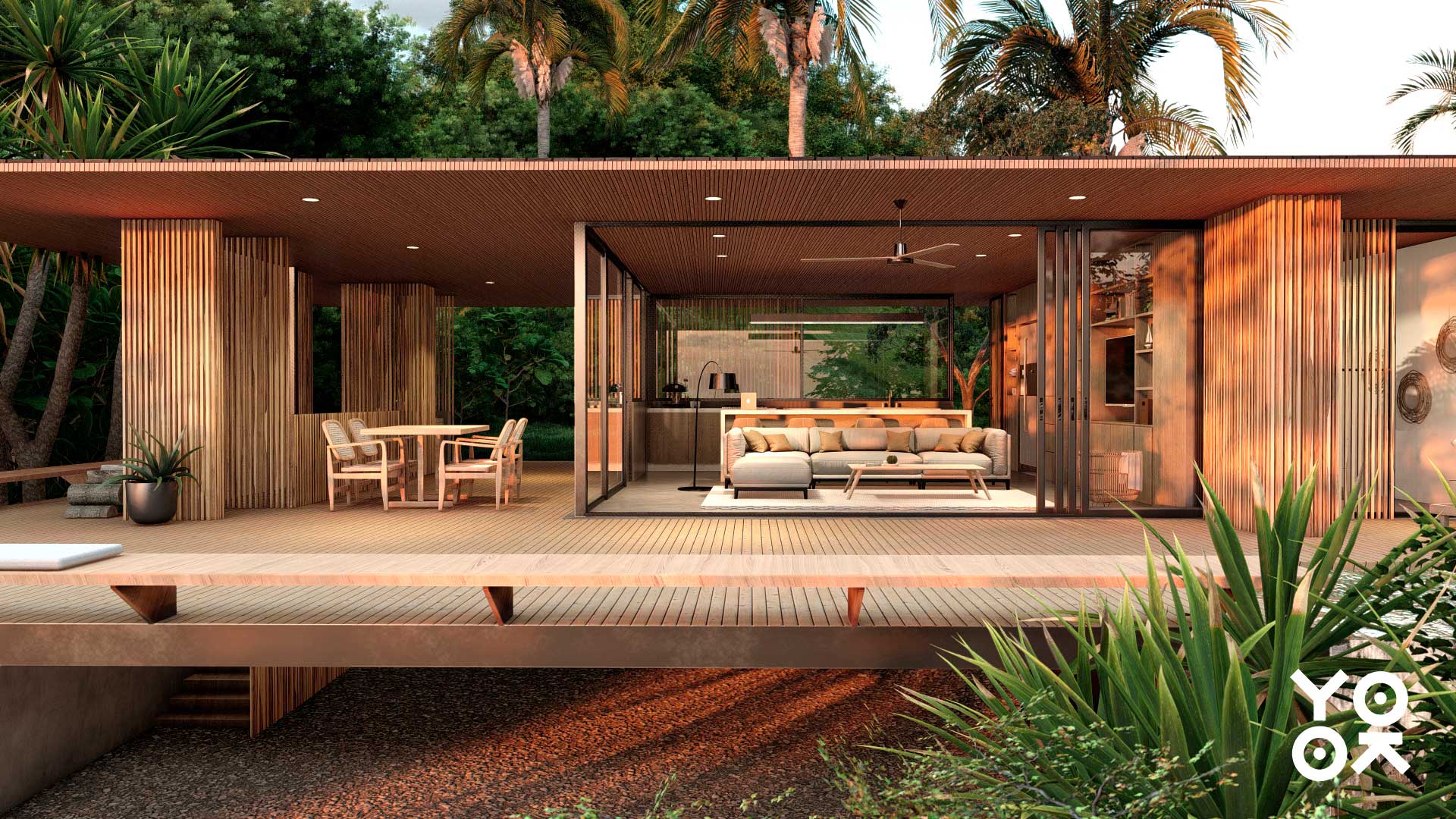 Home Insurance in Costa Rica:
It is becoming increasingly popular for expats to buy their own home in Costa Rica. Many of them base their residency application on this purchase, as they qualify for an Investor Residency after investing a minimum of $200,000USD in property (house and/or car). This is an easy path to both securing your residency status and your home away from home – owning a beautiful house which is rentable whenever you are not around (just like we offer in Yoko Village). To find out more about immigration and the residency process, check out our recent blog article here.
Home insurance in Costa Rica is relatively inexpensive. The price depends on several variants, such as:
House market value – or the price you paid for it
Type of construction – materials used
Distance from the ocean
Size of house
For example, Yoko Village is located close enough to the ocean to be attractive for living and renting, but is also far enough away to be considered a low-risk property. Therefore, insurance prices are lower at Yoko Village than for a beach-front property.
Once all information is gathered, it usually takes about a week to confirm that you are insured. It is suggested that you update your home insurance annually, as real-estate prices are always increasing and it is important to have maximum coverage to meet the current market.
Home Insurance Example:
3BDR – 401m² – $678,400USD
The estimated cost of basic home insurance for this 3BDR villa in Yoko Village is around $1088USD/year, covering:
Fire damage
Earthquake damage
Flood and pipe damage
Hurricane / Tsunami
Additionally, you might want to add extra coverage in the case of theft. For coverage of specific valuables, you will need to report them and provide a receipt for anything with a value of over $2000USD. For example, if you have a brand new computer, this would be worth specifically protecting.
Be aware that some companies will also ask for an official form signed by an affiliate architect of the Colegio Federado de Ingenieros y Arquitectos de Costa Rica (CFIA). This is most common if the house photos that you send to the insurance company show that 50% or more of the house is constructed from wood. This certification (Certificado de Tratamiento de Madera) confirms that the wood was properly treated for fire, termites, etc.
The house insurance deductible varies from company to company, but it is usually between 5-10% of the damage or 1% of the coverage.
In general, insurance companies do not require city hall construction approval documents and such. All one has to do is show the lot number and house photos. However, some companies will send an inspector to evaluate the house themselves.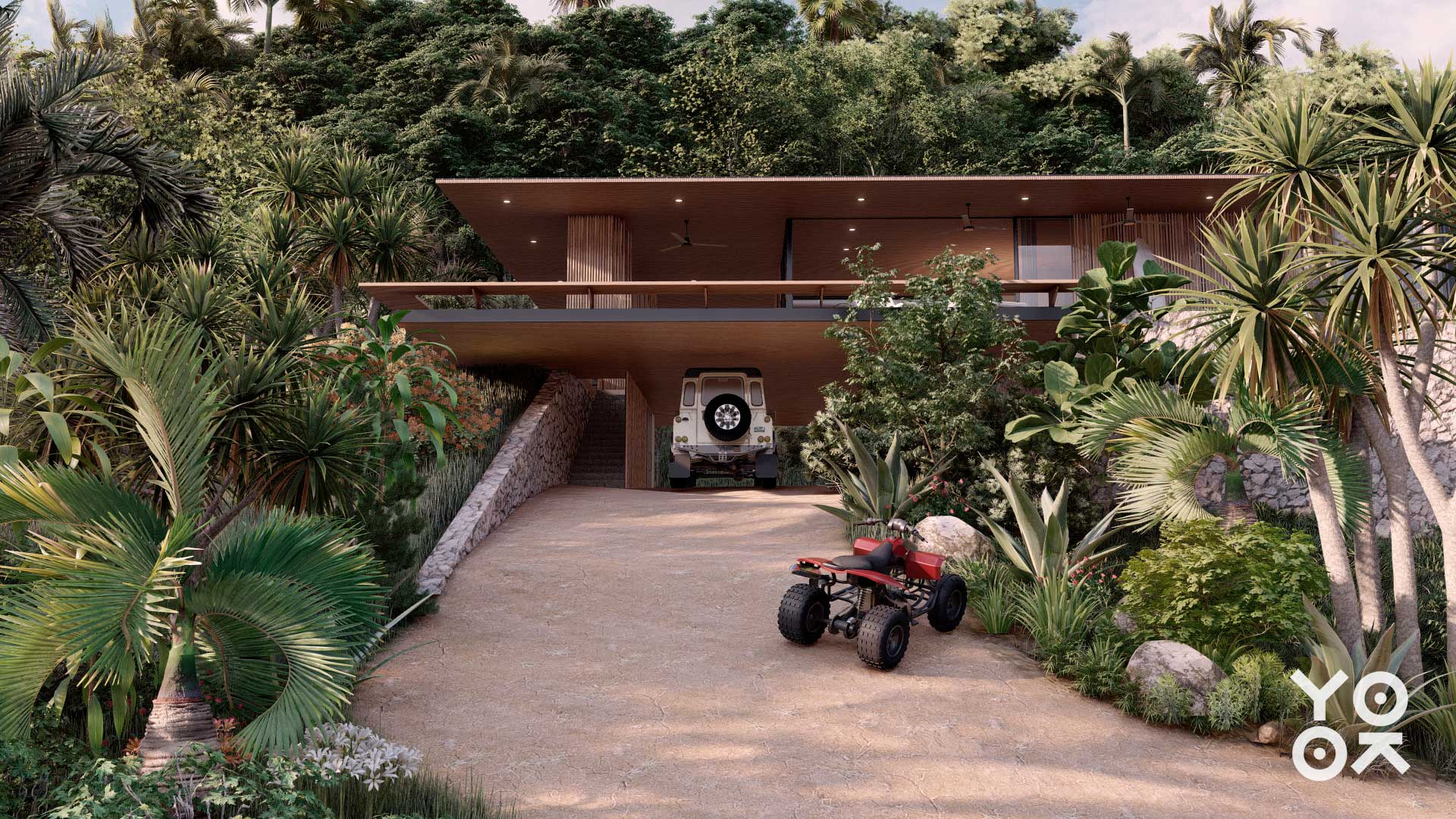 Car Insurance in Costa Rica:
To insure a vehicle in Costa Rica, it must be listed under your name or the name of a company (or any legal entity) that you own. The insurance company will verify the license number in the National Registry and check the official car price based on a listing called "The Blue Book". The insurance quote is based on this information, as well as photos of the car to show its current state.
Car insurance in Costa Rica is mandatory. One pays an annual insurance fee called Marchamo, which is to cover 3rd parties, in the case of an accident. The Marchamo actually does cover the driver as well, but for only 2,000,000 Colones – which is rarely enough coverage for serious damages. So, in the case of an accident, you will be transported to a hospital, but if serious care is required, you will need to have private health insurance to cover the extra costs.
In the situation that you cause 3rd party damage, the injured party will be treated in a public hospital. It is highly likely that the 3rd party will sue for damages and injuries. Thankfully, with private insurance, you will receive free legal representation and all expenses are paid, including the costs of the 3rd party.
Something that many do not know is that in Costa Rica you can upgrade your insurance package to include 3rd party coverage, even in the case of a DUI. This means that in case you drive under the influence and hit someone, you will be covered against damages and injuries. You, on the other hand, will not be covered. So, DON'T DRINK AND DRIVE!
In general – all car insurance covers:
Fixing your vehicle in the case of an accident
3rd party damage – be it physical or property damage
Some packages will also partially cover YOU in case of an accident, but if you want to be thoroughly covered, it is recommended to have substantial health insurance, alongside the car insurance.
Important note: For vehicles over 10 years old, road-side assistance services will be reduced, as some of the parts will not be original anymore. Additionally, for cars that are over 20 years old, some companies will only offer 3rd party coverage.
So, that's the scoop on insurance in Costa Rica for all Health, Home and Car needs. The best way to go about purchasing insurance is to contact Laura Gutiérrez directly, and discuss your personal needs and budget to get a customized insurance package that is ideal for you.
The agent will:
search for the best deal to match your specific needs.
annually update your car or house price, so that the premium you pay will be according to the most up-to-date information.
deal with health insurance claims (in case you see a doctor not listed in the insurance list, for preauthorization in hospitals, etc).
act as a one-stop-shop for all of your insurance issues, saving you the stress of communication with various people and companies.
assist you completely through the process of an insurance event, working as a representative on your behalf to make your claim with the insurance company.
relieve you of the worry of figuring things out and navigating the legal process, during what is sure to be a stressful and complicated event in your life.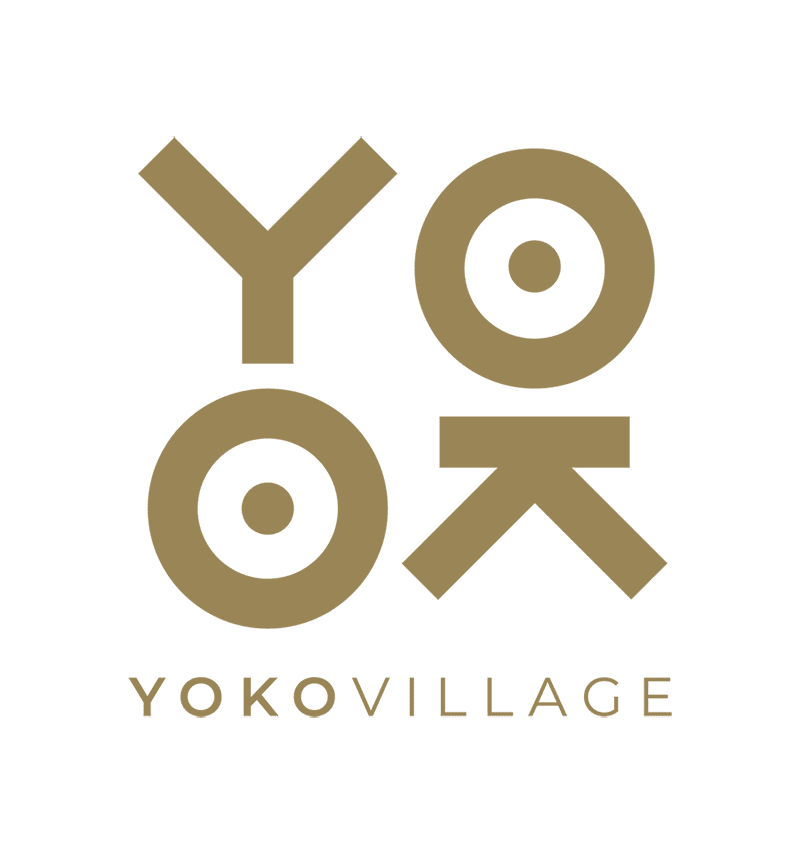 Follow our events on our
Facebook
and
Instagram
pages to stay up to date on what we are doing in the community. As always, reach out to us if you have any questions or want to
schedule a call
with us. Stay tuned for more exciting developments happening at Yoko Village!