For those of us that grew up in a place with four obvious seasonal changes, it may appear that a tropical country like Costa Rica is much more simple – maintaining a fairly similar climate year-round. However, when we look a little bit closer, there are in fact cyclical shifts here as well.
We'd like to take this opportunity to break these cycles down for you, and hope that this article will help to inform you about when is the best time to visit to suit your needs.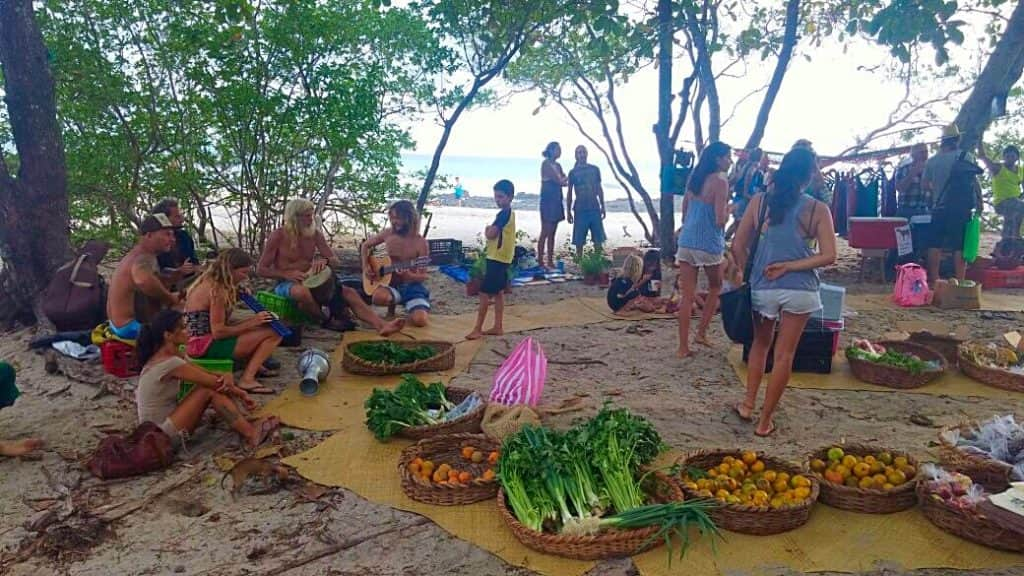 It is also important to note that Costa Rica is renowned for its micro-climates. This means that each small region of the country can experience its own weather patterns, differing from the surrounding areas. For our purposes, we will focus on the information related to Santa Teresa, as this is the location of our first few projects.
Let's start with the most obvious…
​
Summer vs. Winter
Although Costa Rica is located in the northern hemisphere, the seasons appear to be almost reversed. Summer, or "verano", runs from December-April. Winter, or "invierno", is from May-November.
Now, summer is referred to locally as "dry season" and this is no joke. During this time, there will often be months where there is not even a cloud in the sky. Especially as Costa Rica is located at only 10° N, this means that the sun is packing a real punch. To cope with the lack of rain, many species of vegetation will drop their leaves, similarly to what you would see in the winter season of Europe or North America. For those who love the dry heat, it is a glorious time but sunscreen and a hat are absolutely essential.
Santa Teresa is a unique town because there is only one main road, from which all smaller residential streets branch off of. This main road is almost all dirt road, with only a small middle section having finally been paved in the last few months. During the dry season, this dirt road turns to fine dust and, as people drive around, this dust ends up as a thin coating on pretty much everything it touches. It is common to see business owners standing by the road using a hose to help manage the issue. If you plan to drive a moto or quad while you are in town, a buff or bandana is very helpful to cover your face and goggles will make seeing the road much easier. Of course, if you plan to travel by car then this is not an issue.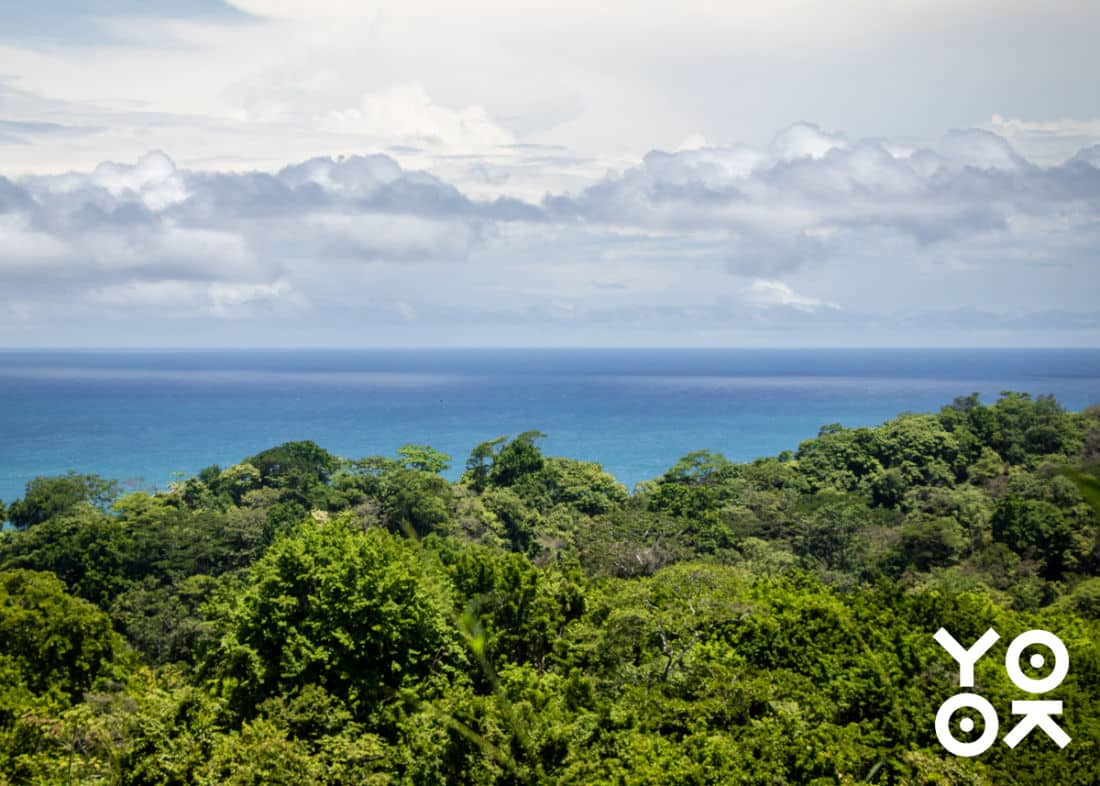 Not surprisingly, winter is referred to locally as "wet season" or "green season". While it is definitely a time of year that has more rain, we believe green season to be a more accurate description, as there are only a couple of months that are truly wet. The first rain of the season usually occurs sometime between mid-April to mid-May, and sometimes rainy season comes in like a lamb, while others it comes in like a lion.
The best part of green season is just that – everything gets green and lush. The entire peninsula comes to life with trees sprouting new leaves, flowers blossoming to extraordinary colors, and wildlife becoming much more active from the nourishment and cloud cover. Temperatures are a bit more moderate, and days become ever-so-slightly longer.
A Typical Green Season Day
Bright and sunny morning – perfect to enjoy the beach without peak sun
Clouds rolling in early afternoon – just in time to tuck inside for a siesta!
Dramatic sky at sunset – an element that makes Santa Teresa world famous
Rain overnight – easy to align with nature's rhythms for sleeping peacefully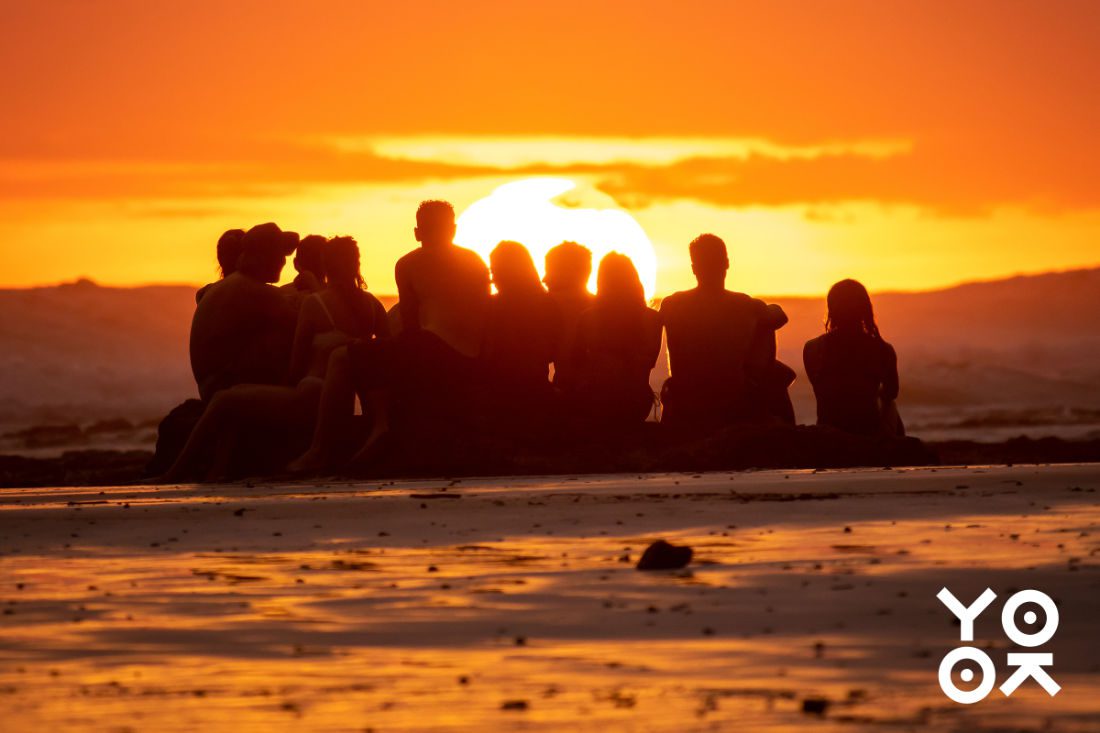 Although a typical day in rainy season is very manageable, when we get into the heaviest months things can be a bit more dramatic. In both September and October, it is not uncommon to have rain for days or even weeks on end. It is not India's monsoon season, but it can be a bit of a soaker. This turns the dirt road from dust to mud, and getting around becomes a bit of an adventure. That being said, the Nicoya Peninsula (where Santa Teresa is located) is primarily covered by tropical dry forest, receiving less rainfall than anywhere else in the country. In fact, just last week Costa Rica declared a State of Emergency due to severe flooding from heavy rains, but thankfully the entire Pacific coast remained in the green zone with no damage at all. This is one of the many reasons that we have fallen in love with Santa Teresa!
The Highs and Lows of Santa Teresa
In general, the high and low seasons of Santa Teresa are dictated by European and North American peak travel times, because this is where most visitors to Costa Rica come from. As you can imagine, many people escape the winter cold to travel to a hot destination – hello snowbirds! High season usually gets going at the tail end of November, and wraps up around Easter weekend at the end of April. Of course, like many tropical countries, the time around the holidays (mid-December to early January) are the peak of the peak.
As with any market, when demand is high, supply is low. Furthermore, this dynamic also causes cost inflation. What exactly does that mean? Well, during the months of high season everything becomes much more expensive. Airlines, excursion companies, hotels and even restaurants tend to follow a "high season price" and a "low season price" which helps to balance the traditionally slow period of off-season profits. It also means that things are much busier and there is more competition for bookings and reservations. If this is your personally preferred time to visit, we highly recommend making arrangements well in advance.
Interestingly, in the past, the drop of low season was quite significant. Shortly after "Semana Santa" – the week leading up to Easter Sunday – there was always a sense of the town emptying out. The demographic of tourists would shift to a more backpacker style, with travellers taking advantage of cheaper costs. Towards the end of low season, when the rain intensifies, many restaurants and businesses would use this slow time to close their doors for vacations and maintenance. However, with the recent global pandemic, this year seems to be different. We speculate that this is due to more people having the flexibility to work remotely, and that many have felt a shift to prioritize their happiness over their productivity. This has resulted in a continued buzz of energy in Santa Teresa even now, in the middle of the Northern Hemisphere's summer months. Businesses are using this opportunity to make up for last year's bust of tourism (thanks to COVID-19) and have maintained a price point closer to that of high season.
We are curious to see if this trend continues in upcoming years, or if this is simply the result of "cabin fever" and people needing to scratch their travel itch. It seems that only time will tell.
Other Cycles of the Nicoya Peninsula
For our nature enthusiasts, there are also certain wildlife "seasons" to be aware of. Most notably is whale season and there are actually two cycles. Officially, Costa Rica's whale seasons are from December-March and July-November. However, the highest rates of sighting occur in January, February, July, August and September. These are the months that the whales come closer to shore to breed and raise their young in safe waters. Humpback whales are the most commonly spotted, although some of our team members actually saw orcas from the beach earlier this year. Whale watching tours are available in Santa Teresa during these peak seasons, and success rates are off the charts.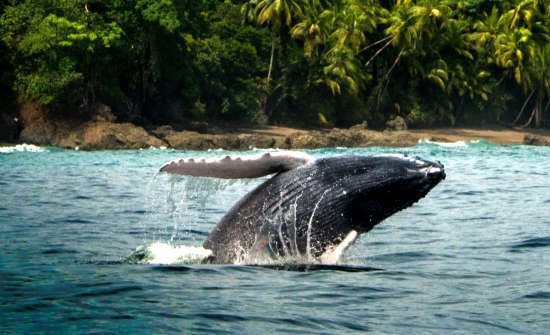 Another amazing aquatic creature that explores the local waters are manta rays. Although they may be spotted around Las Catalinas year-round, they are most prominent off the peninsula between late November and early May. This is due to an increased level of plankton in the coastal waters, which the mantas love to eat. Scuba diving with these angelic giants is truly a mind-blowing experience!
Last, but certainly not least, is turtle season. Costa Rica is home to four main species of sea turtles, which can be spotted in both Pacific and Carribean waters. However, there is only one species that nests on the western coast within access of Santa Teresa. The Olive Ridley turtle nests commonly in the Ostional Wildlife Refuge, which is located slightly north of Nosara and only a few hours drive from town. In this refuge there is a unique phenomenon that occurs called the "arribada" with hundreds of thousands of turtles coming to shore to lay their eggs. Although nesting can occur year round, the peak is in green season sometime between September and October. Hatchlings then surface at night around 50 days later. A night tour can be an incredible way to catch the magic.
Beyond wildlife, there are, of course, also cycles of produce seasons. For example, mango season peaks between March and June, while dragonfruit season starts around July and peaks around October. To find out more about how we, as a company, are dedicated to working with Mother Nature and her cycles check out our blog post here.
There is no doubt that global climate change is causing more unpredictability. However, we still hope that these general guidelines can help you to narrow down the ideal time for your visit. Fundamentally, there is no bad time to be here and we have no doubt that Costa Rica will capture your heart whenever it is that you come.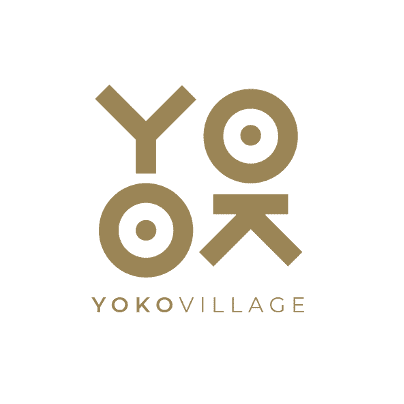 Follow our events on our Facebook and Instagram pages to stay up to date on what we are doing in the community. As always, reach out to us if you have any questions or want to schedule a call with us. Stay tuned for more exciting developments happening at Yoko Village!