Yoko Village is officially sold out of the Phase II financial tier
WELCOME TO PHASE III
There is a massive swell in the Santa Teresa real estate market, and Yoko Village is already riding these waves. Prices in this kind of market fluctuate but Yoko Village maintains integrity with our commitment to selling the best real estate deal in the area with a clear price point that is below market rate. 
We have already sold out of the second phase of the project, and for a limited time only, we are rolling out the next 10 units that will be available in the following range of prices: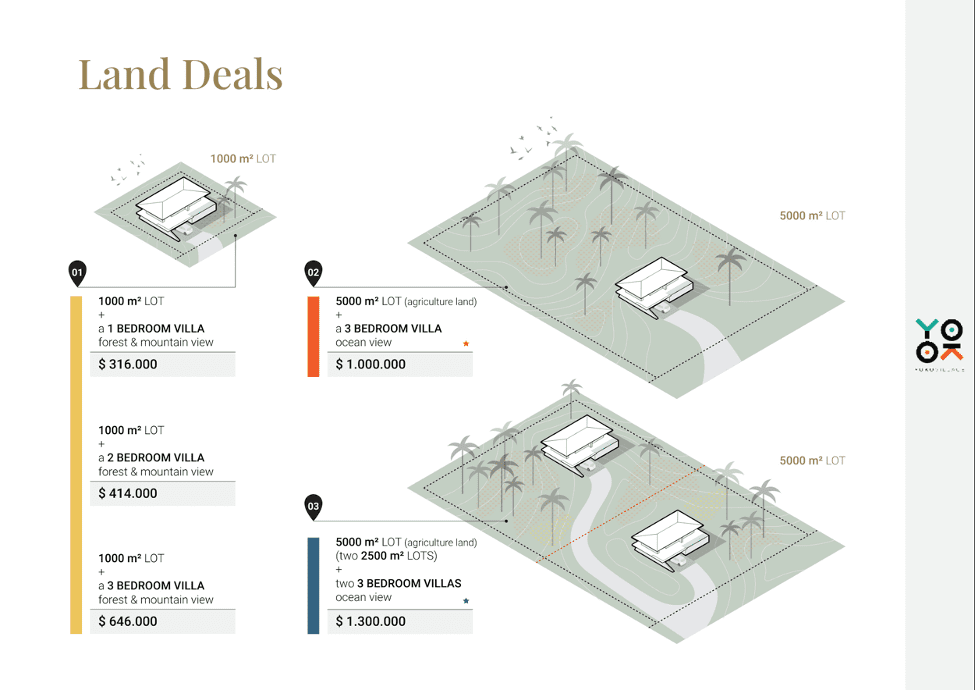 To secure your spot in Phase III, we require a deposit of < 5% of the total cost.
BRING ONLY PEACE
LEAVE YOUR PROPERTY MANAGEMENT WORRIES BEHIND
Yoko Village is a project that tackles some of the biggest challenges of moving into Santa Teresa  – the most desired area to relocate to in Costa Rica. Up until now, owning a property in Santa Teresa has demanded heavy year-round maintenance and constant supervision of the property.
But owning a home at Yoko Village is different. We have an incredible team of property managers, maintenance supervisors, and landscape personnel to tend to the protection of your home. We are sourcing multiple internet services to ensure working in remote is steady, fast and consistent.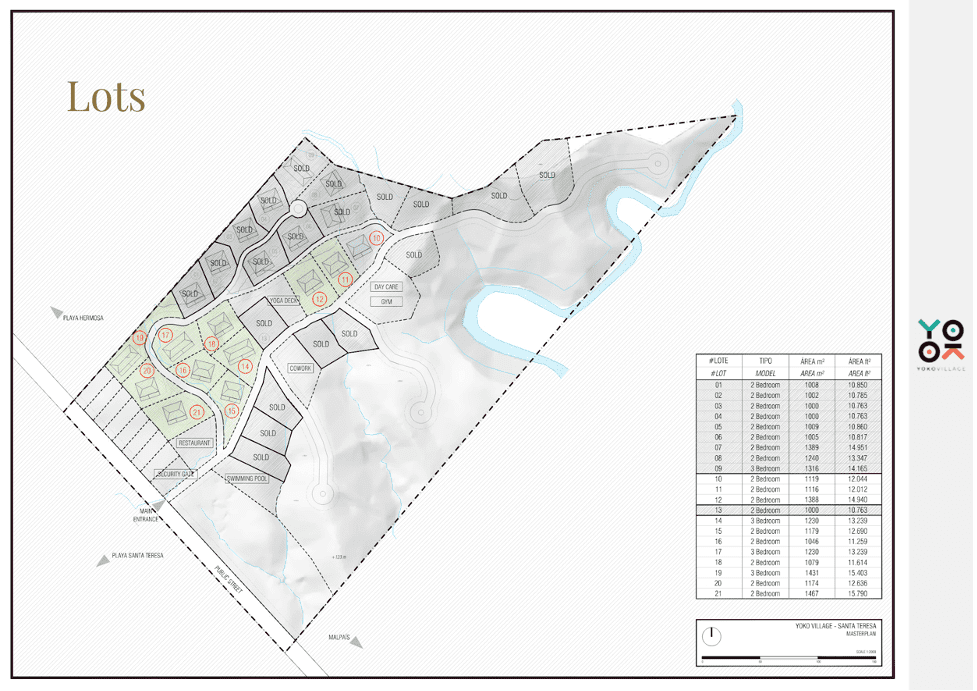 Map is subject to changes
The main access road is designed to easily guide residents to every unit while also avoiding and preserving our magnificent large trees and precious wildlife habitats, thus creating ample privacy and green spaces between the roads and the homes. Yoko Village's grand communal vegetarian restaurant welcomes the community where we expect to create a feeling of an open and sophisticated environment. 
Past the first group of homes, the road leads to an open yoga deck featuring one of the most beautiful views of the ocean through the valley. The landscaped common gardens lead to the daycare facilities and fully equipped gymnasium.
Across the street awaits a thoughtfully curated co-working space with a remarkable view. Its expansive space is distributed between meeting rooms, open spaces, call rooms, and a cafeteria surrounded by tall native trees and green gardens; the grand windows allow natural light to circulate and offer beautiful, inspiring views from all sides of the building.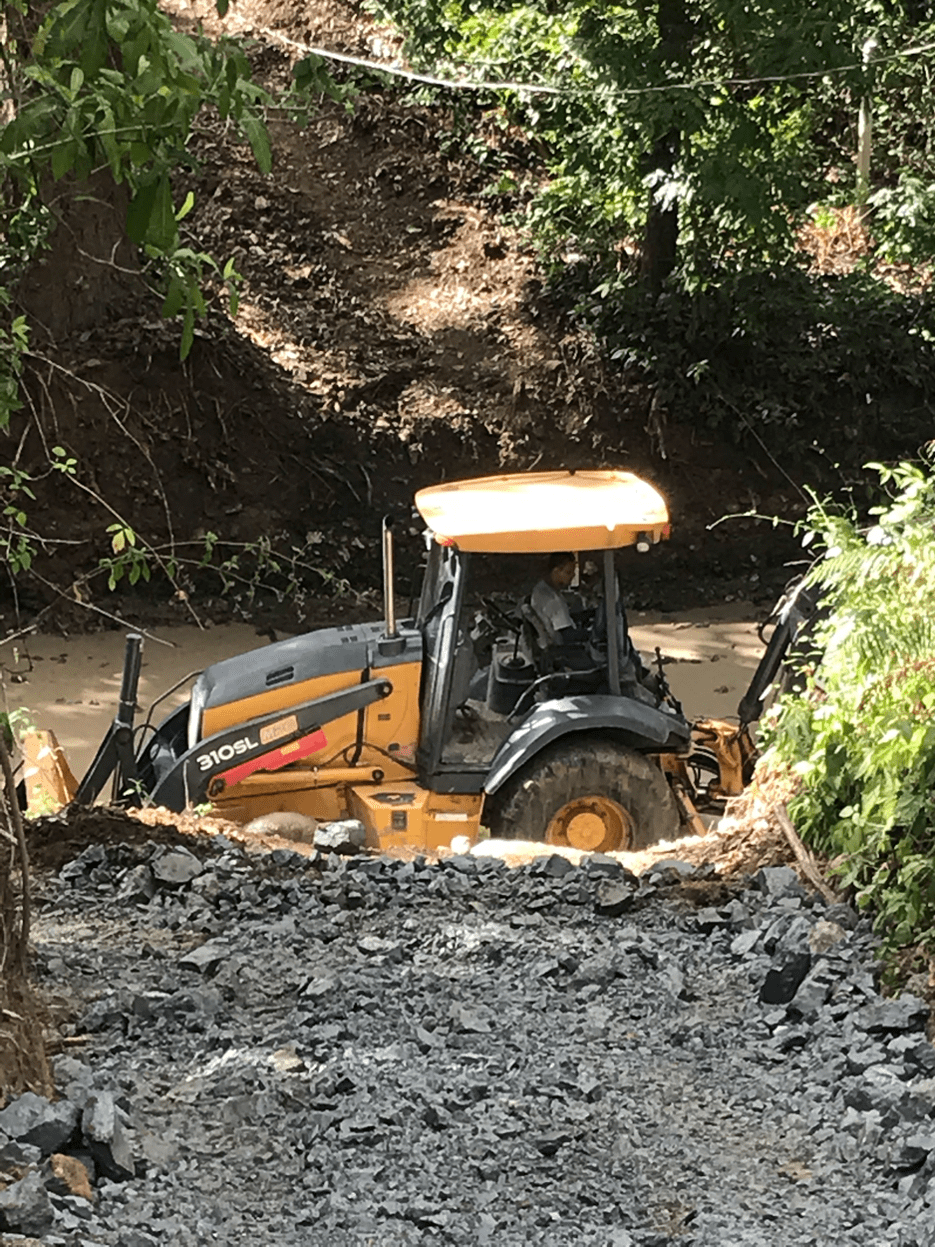 Yoko Village is coming together through a team of professionals and locally experienced engineers, developers, and supporters.
With their expertise, the timeframe of the project is robust and moving forward for construction to start early to mid 2022.
Subscribe to our newsletter to receive updates, and read our last newsletter if you missed it before!
Follow our events on our Facebook and Instagram pages to stay up to date on what we are doing in the community.
As always, reach out to us if you have any questions or want to schedule a call with us. Stay tuned for more exciting developments happening at Yoko Village!