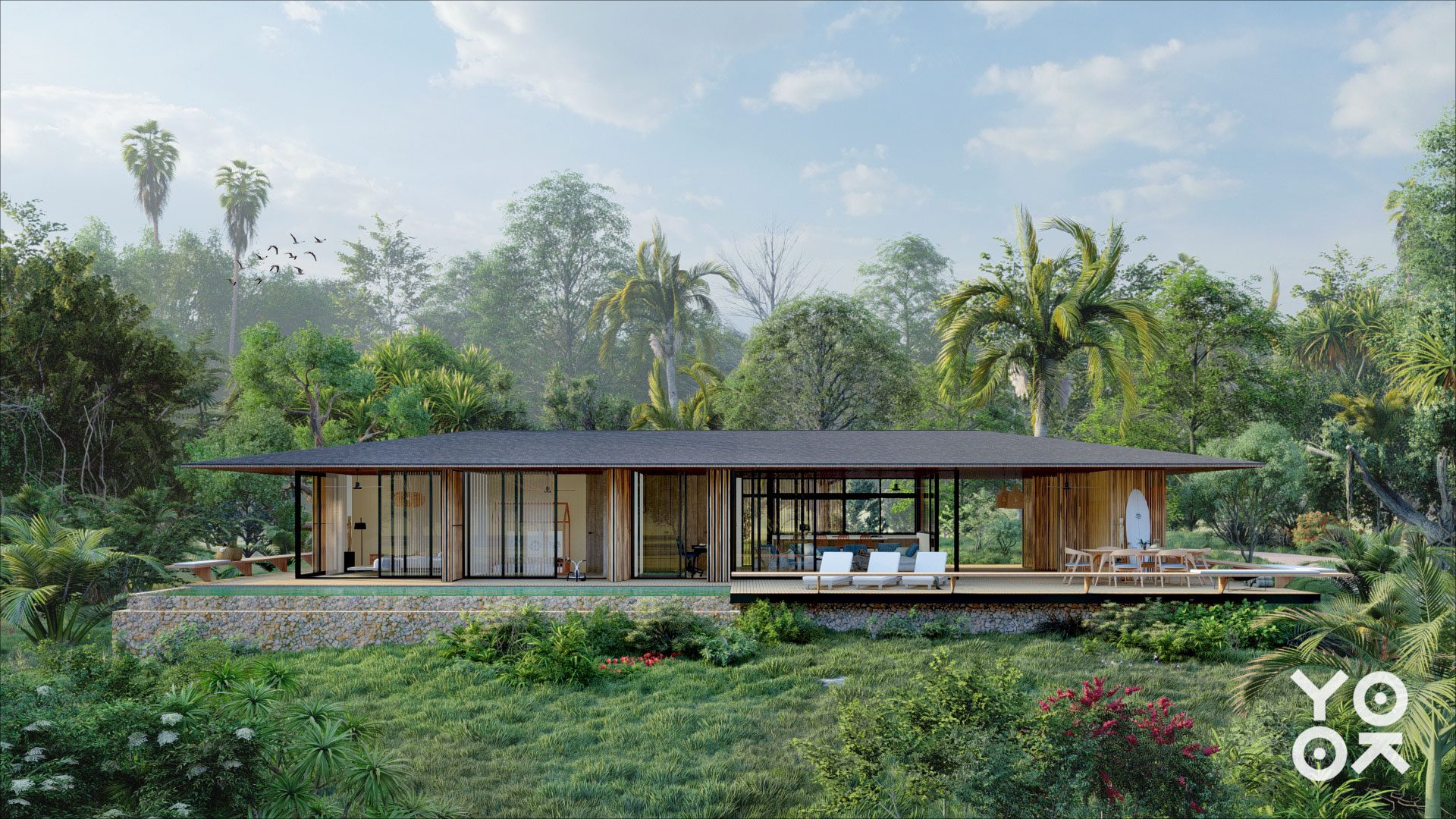 Costa Rica boasts some of the world's most diverse flora and fauna, with a global reputation for being a leader in environmental protection and sustainability. Is it possible that this same rich and fertile earth could be the perfect foundation to grow something completely different?
For Liran Rosenfeld, founder of Yoko Village, the answer is an overwhelming yes. With a passion for entrepreneurship and a shining track-record of success, Liran believes that Costa Rica is the perfect location to birth a new startup business.
5 Essentials of a Successful Startup
Well-being of the Founder's Mind
Innovation & Creativity
Skilled & Cohesive Team
Intelligent Business Model
Funding & Support
Let's take a closer look at how the beautiful setting of Costa Rica not only allows for the possibility of each of these elements, but in fact actually facilitates and nurtures them.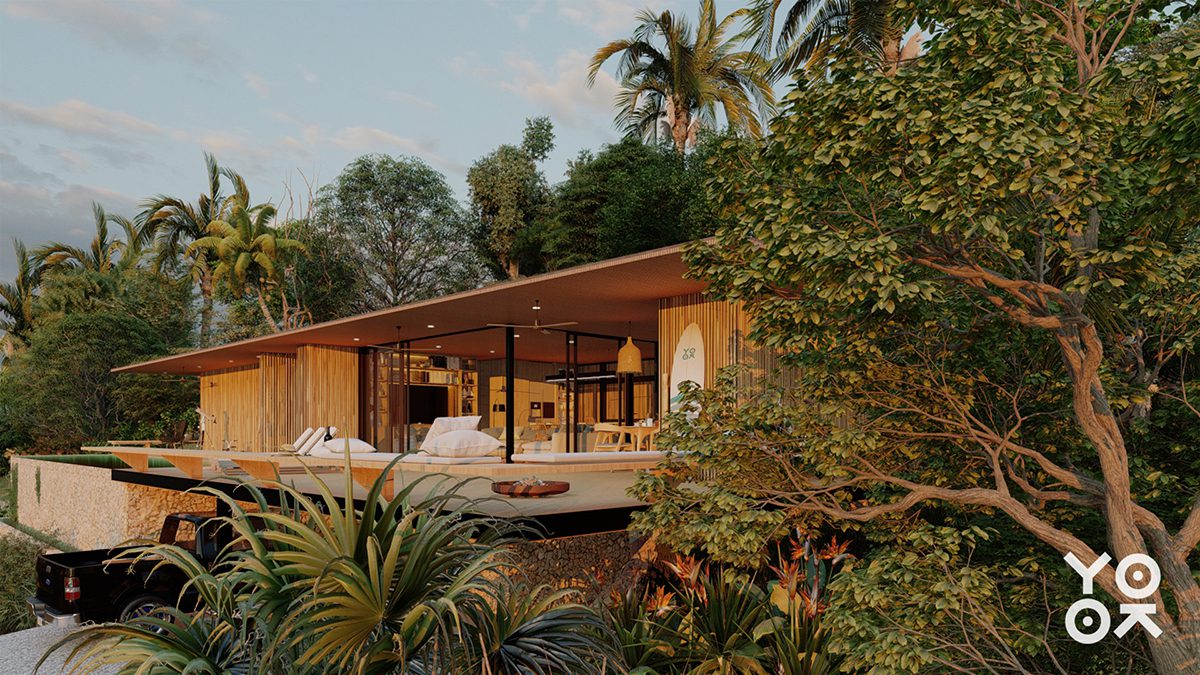 Well-being of the Founder's Mind
Think back to the last time that you felt playful and exploratory in your life. It is more than likely that this was also a moment that you felt relaxed and safe, as stress and tension tend to shut-down our inner child.
Well, Costa Rica is, quite literally, a natural playground where one can rediscover their youthful side. Life flows with the rhythms of Mother Nature and most hobbies of interest are full of adventure. By living in a real jungle, instead of a concrete jungle, there is a greater ease to finding a work/life balance. In Liran's words, "The most important thing for the success of a founder, company or startup is their mental health and ability to cope with challenges."
Costa Rica is named as one of only five "Blue Zones" in the world – an accreditation that reflects the lifestyle and environment of the world's longest-lived people. This highlights the impressive statistics regarding the country's levels of health and happiness, which is not surprising considering the outdoor lifestyle, access to fresh and local produce, temperate climate and majestic landscapes. Furthermore, Costa Rica has a reputation for being very peaceful (Hello, no military!) and has a high-quality health care system.
The reality is, when a person can be truly at ease and living in joy, they are the most receptive and open to their creative intuition because they are no longer concerned about base-level survival. This creates the fertile ground to bring forth a fresh idea, a new perspective, or perhaps even the concept of the latest startup business.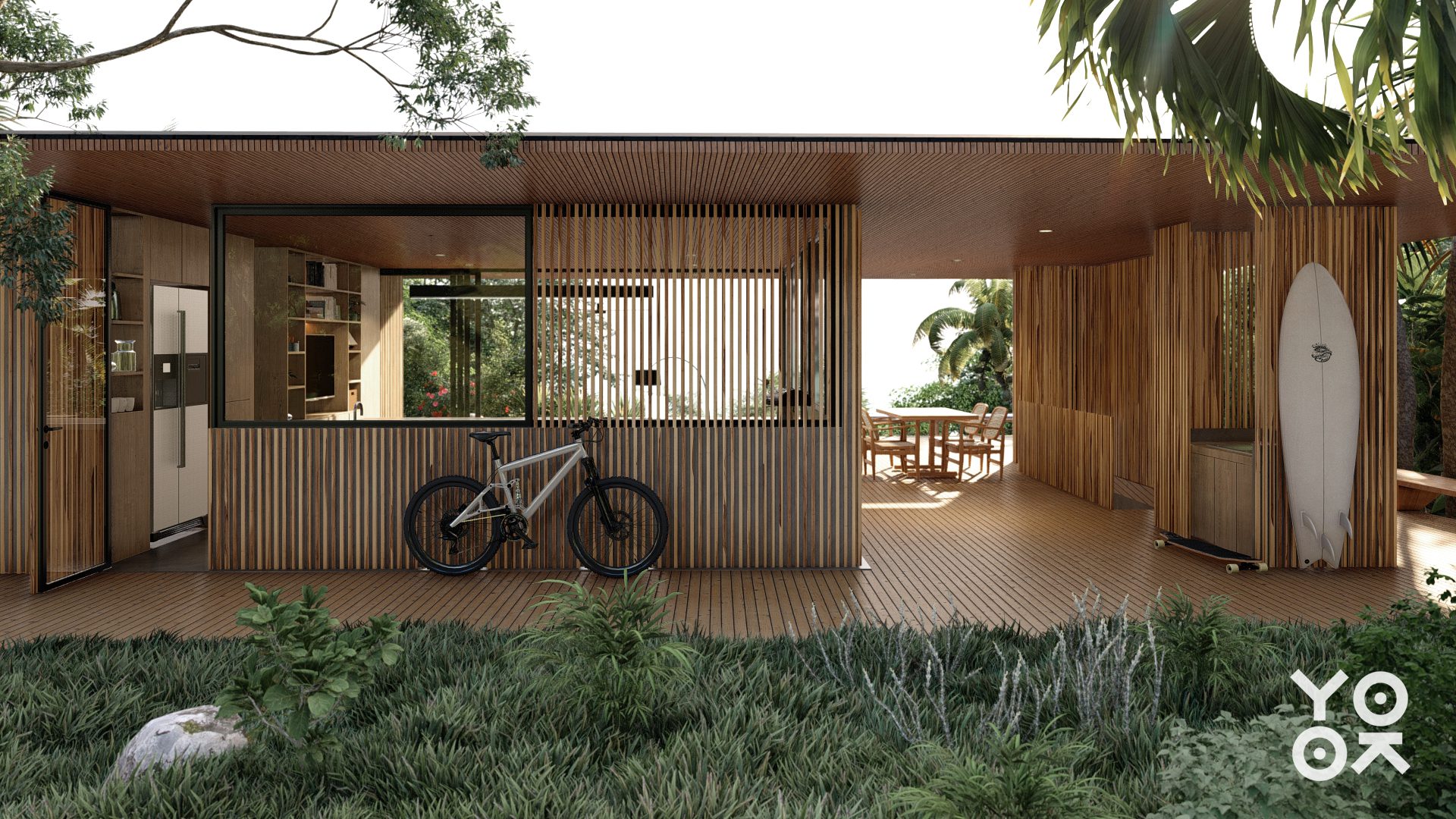 Innovation & Creativity
Having a healthy mindset is like laying a solid foundation in a house. It creates security and stability for everything else that follows. It allows space for the creative juices to bubble up: designing the layout of the home, adding artistic style with colours and furnishings, and refining those final details of decor and flair. This is true of any project – from a sturdy base, artistry and creativity can emerge.
Furthermore, when we surround ourselves with people in this same state, we reap the benefits of shared inspiration and creative collaboration. Costa Rica has become a magnet for such individuals, with Santa Teresa, in particular, becoming a community of people who think outside of the box and aren't scared to take a risk in pursuing their dreams.
Liran Rosenfeld is definitely one of those individuals. He sees the future of real-estate becoming much more rich and vibrant, and has a vision of new-age community living. It was through his innovation and creativity that the seed of Yoko Village was planted, and through it he is fostering a coliving project that is so much more than just a home for its residents.
Yoko was designed to promote a healthy, well-balanced lifestyle, while meeting the professional needs of remote workers looking to move to paradise and remain connected. It has unique features, like a communal garden, a communal restaurant, coworking spaces, a yoga deck and a gym.
While this project is a huge under-taking, Liran had no doubt that his team in Santa Teresa were up for the challenge. He gathered experts from every necessary field, and combined innovation with skill to make something truly incredible.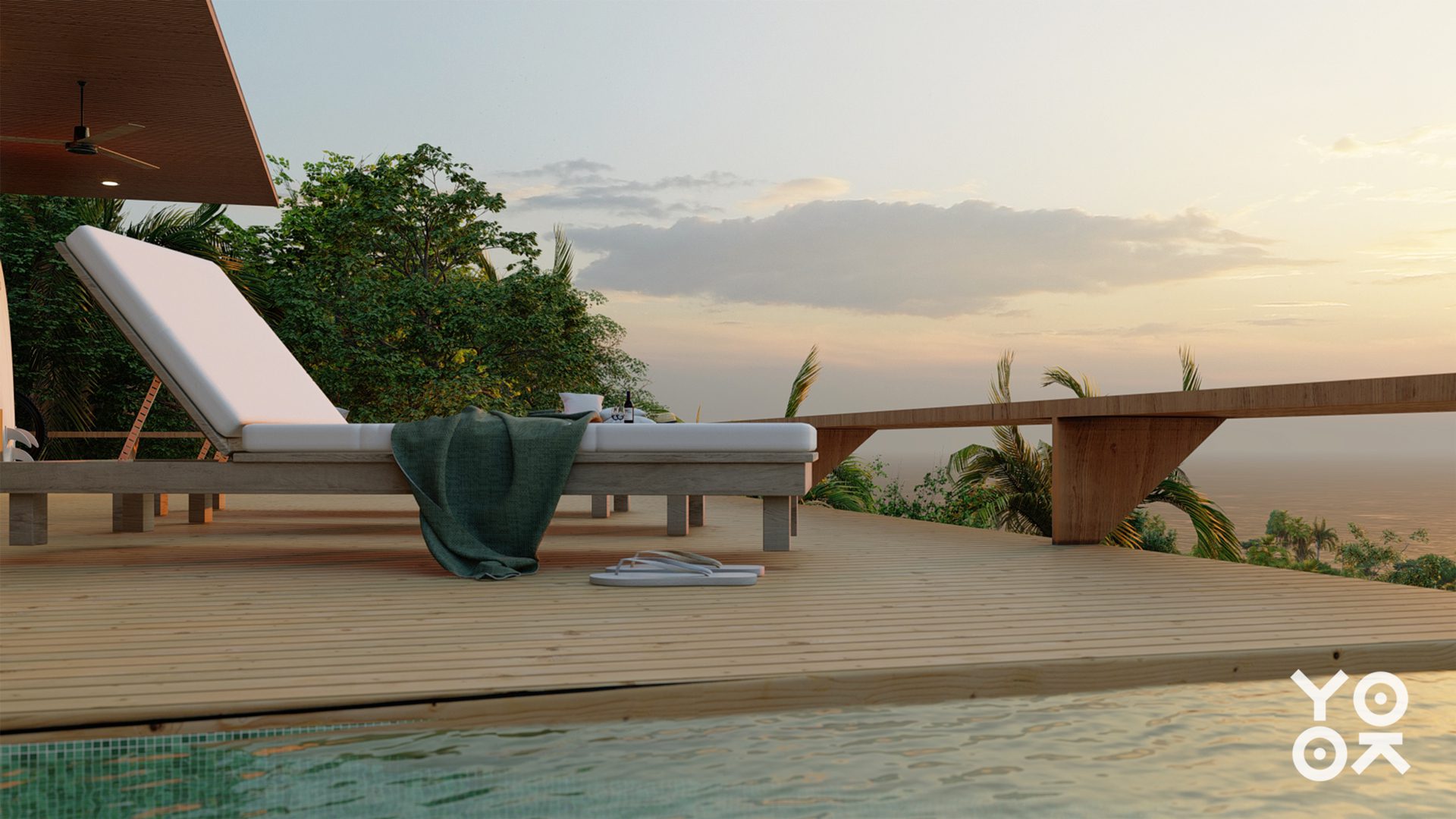 Skilled & Cohesive Team
Although the seed concept of a startup business usually emerges from the mind of a single entrepreneur, it is necessary to gather the support of a community to achieve true success. Many hands on deck make for light work, and a truly effective team operates as many hands with one mind – a driving force towards a shared goal.
We are fortunate in our modern world to be able to access "community" on a global scale through the advances of technology. However, there is something much more powerful about feeling the energy and connection to your community in person, and sharing the more day-to-day elements of your life with the team.
In 2020, COVID-19 took the world by surprise and derailed "normal life" with no individual, nation or country left untouched. Thankfully, Costa Rica's government handled the situation with grace and efficiency. Rosenfeld states that "The Costa Rican government is one of the only governments during the pandemic who did not try to control their people and this created a huge advantage for Costa Rica businesses, which are now booming."
As a result, the country has emerged as one of the top destinations as freedom returns to our lives, and with the new-found ease and acceptance around remote work, more and more people are jumping on the "Pura Vida" train. Of course, Costa Rica is not yet a first world country. This means that it is not drawing individuals who are looking for ultimate luxury, instead it is a different breed – let's call it barefoot luxury. These are predominantly people looking to live a more simple life that is connected to nature and an open-minded community. They are not shunning the modern advances of society, but no longer feel the need to be drowning in the centre of a metropolis.
This is a new chapter, as we are seeing not just the typical backpacker and hippy crowd flocking this way. In fact, with the community that we are building at Yoko Village, Costa Rica – and Santa Teresa in particular – is becoming the new hub of IT professionals, entrepreneurs, venture capitalists and investors. Furthermore, Costa Rica's local population is highly-skilled and, with a lower standard wage, much more affordable than in other locations. This means that it is easy to build a team that is not only qualified, but also deeply connected and upholding the same values and beliefs.
We see the future manifestation of Silicon Valley…Silicon Paradise!
Intelligent Business Model
Now, unfortunately, Costa Rica cannot create a business model for you. What it can do, however, is provide high-quality and diverse resources. With a reputable education system, this country has invested substantially in research and development in a wide range of industries.
Beyond that, Costa Rica also has a lot of qualities that give you a significant advantage as a startup business. First-of-all, with its Central American location, there is an ease of communication within the North American market, operating in a similar time zone. A flight to the US or Canada is less than 8 hours, which makes travel between the two locations quick and painless. Secondly, taxes in Costa Rica are relatively low, which could save you substantial amounts of money as you build your company. Thirdly, Costa Rica's immigration system is accessible and residency is quite easily achieved. (For more information about relevant policies, check out our recent blog post Immigration to Costa Rica – All You Need to Know). Finally, with a stable and democratic government, there is a lot of security and very little concern of political unrest.
While life in Costa Rica may be somewhat more complex than your homeland, there are many worries that can melt away.
Funding & Support
There are countless factors that have put Costa Rica on the map as a top-rated global destination. A quick online search brings articles, blogs, stats and photos that leave no doubt about the validity of this incredible reputation. The cat is out of the bag, and it is exciting to see who is jumping at the opportunity to make Costa Rica their new home.
With a growing pool of talented, hard-working and eco-consious individuals, it is not surprising that authentic, valuable connections are to be made. A location like Santa Teresa is especially appealing as the community is already somewhat established, with genuine friendships and deep pockets. With a significant retiree population, there are plenty of people with funds that are searching for young and exciting investment opportunities. Liran shares that "We have seen founders meeting their investors on the peak of the surf break."
People are not trying to escape their reality, but are instead looking for meaningful and purposeful work that will have a positive impact. They are also lit up about the idea of waking up to the sound of monkeys, working a productive day, and finishing with a sunset surf session. In fact, avid surfers make for excellent entrepreneurs as they are often strong, bold and adventurous characters. According to Liran, who is a surfer himself, the same motto applies to both avenues – "You will fall many times, but cannot quit. Get up and try again."
This mindset fosters a change-making population, not afraid to dream of a new business, a new life or a new world.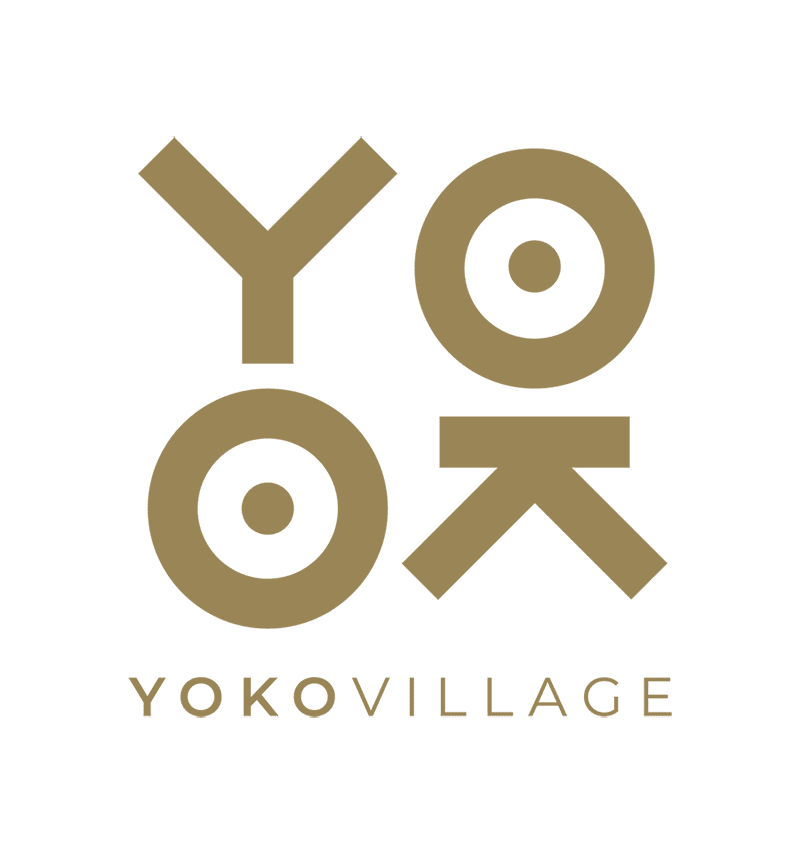 Follow our events on our
Facebook
and
Instagram
pages to stay up to date on what we are doing in the community. As always, reach out to us if you have any questions or want to
schedule a call
with us. Stay tuned for more exciting developments happening at Yoko Village!