Have you been dreaming of owning a second home, or even a primary residence in Costa Rica? Or possibly creating lucrative real estate investments, with not only great ROIs, but to use as vacation homes, generating passive income during times when you are not visiting.
We have many different options for purchasing and investing in real estate at YokoVillage, and owning property in Costa Rica comes with many benefits, such as residency, free healthcare system, tax benefits & more. For more information please contact us and we will connect you with our advisors. 
Currently Available:
3 BR Vertical YokoVilla with Pool & Garage at YokoNorth
Our first 2 ready-made, turn-key villas are being completed now! Villa 2 has already been sold, and Villa 1 is currently available for US $1.2 Million. Perfectly perched hillside, the villa offers amazing views over the tropical forest, with beautiful morning lights and stunning sunset colors.
At-a-glance:
3 BR/3 BA/ 3 LVL
Home size: 324 sqm
Lot size: 1259 sqm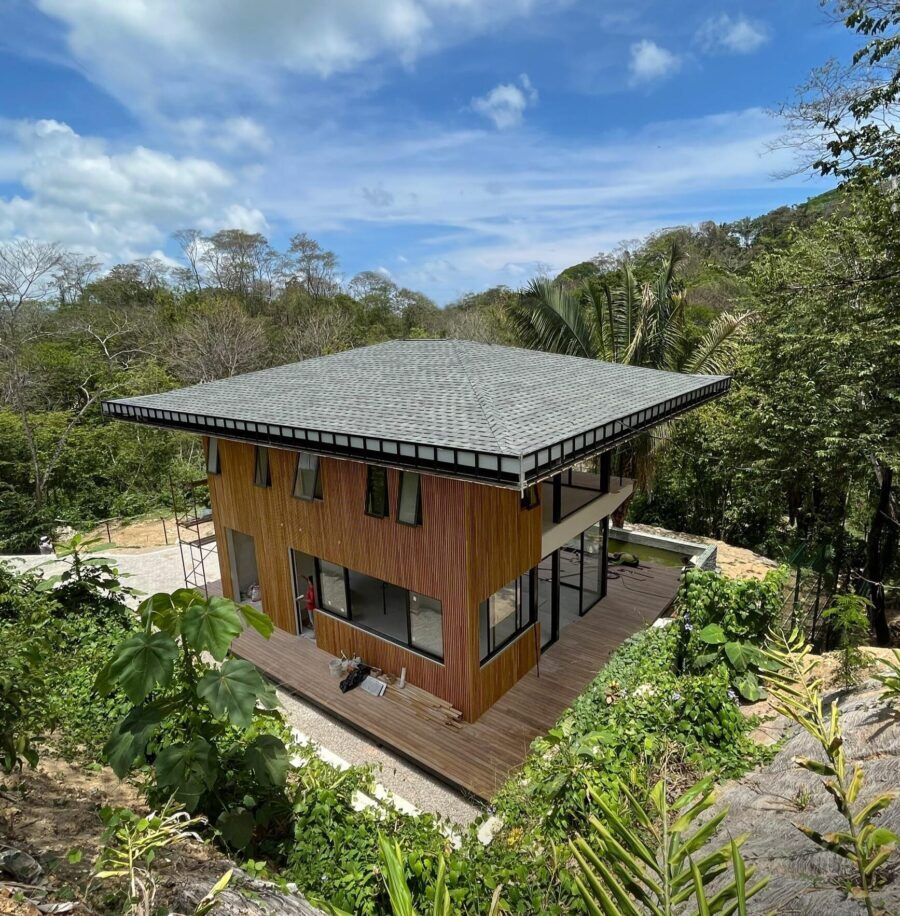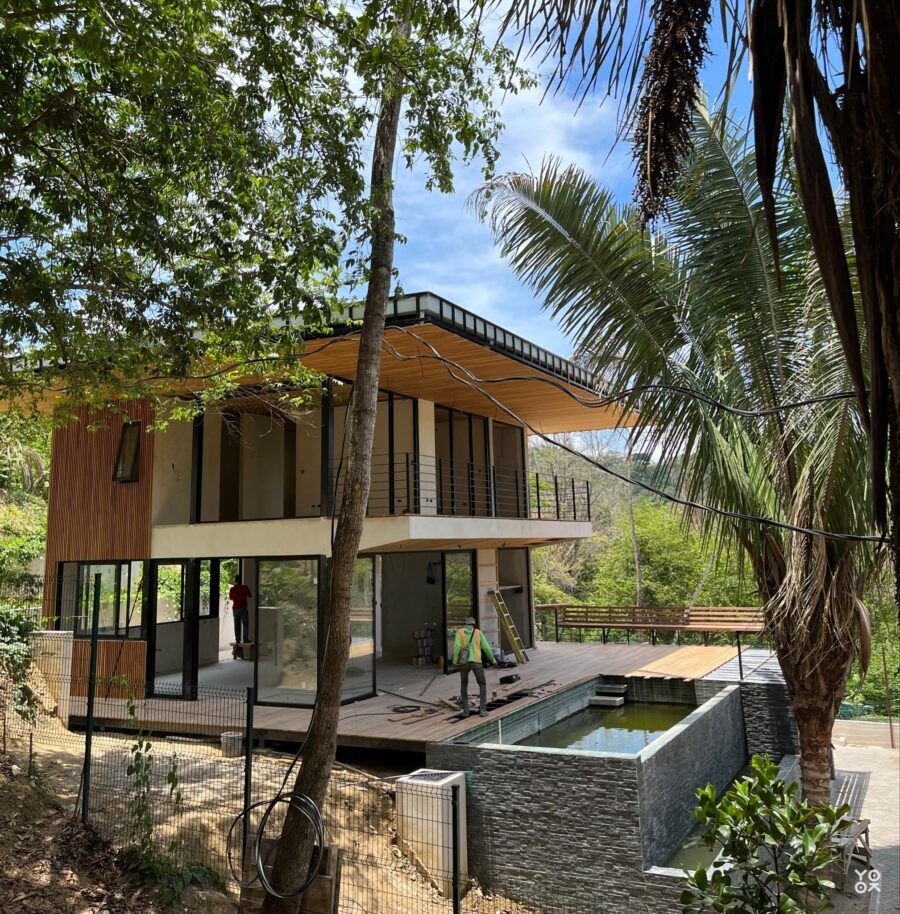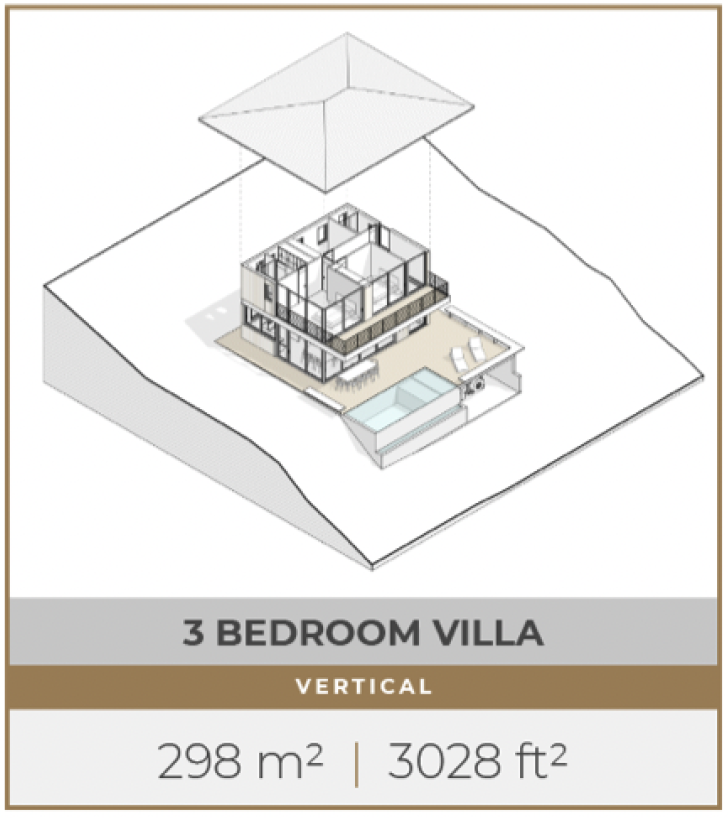 1000 sqm. TITLED Lot, Nestled in the Forest at YokoNorth
Surrounded by tropical nature, and perfectly suited for our 3 BR horizontal YokoVilla, this beautiful lot is titled and ready to be built. Our horizontal villa designs offer convenient one-level living, and are a great option for families with small children. This is your opportunity to create your dream home in paradise!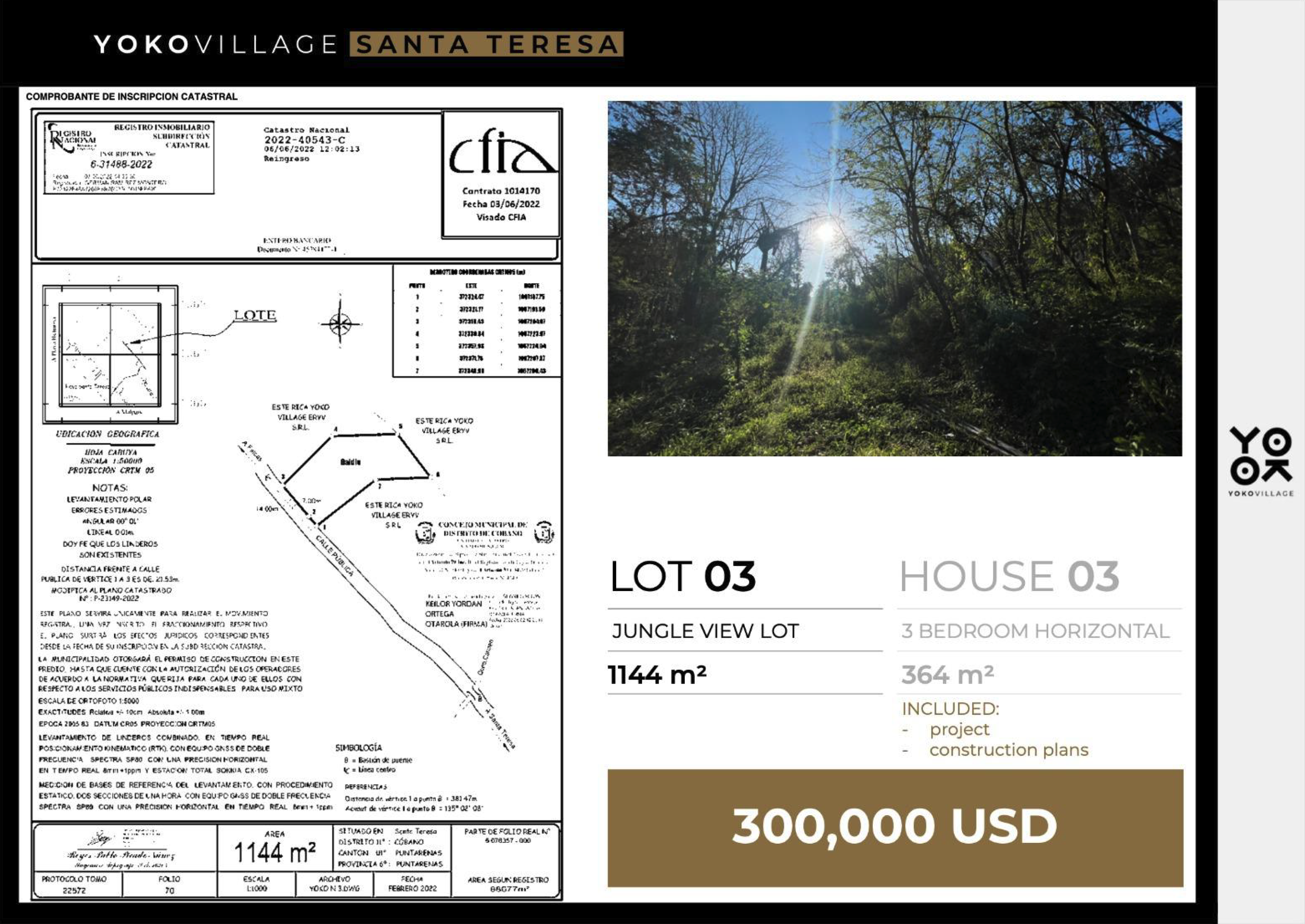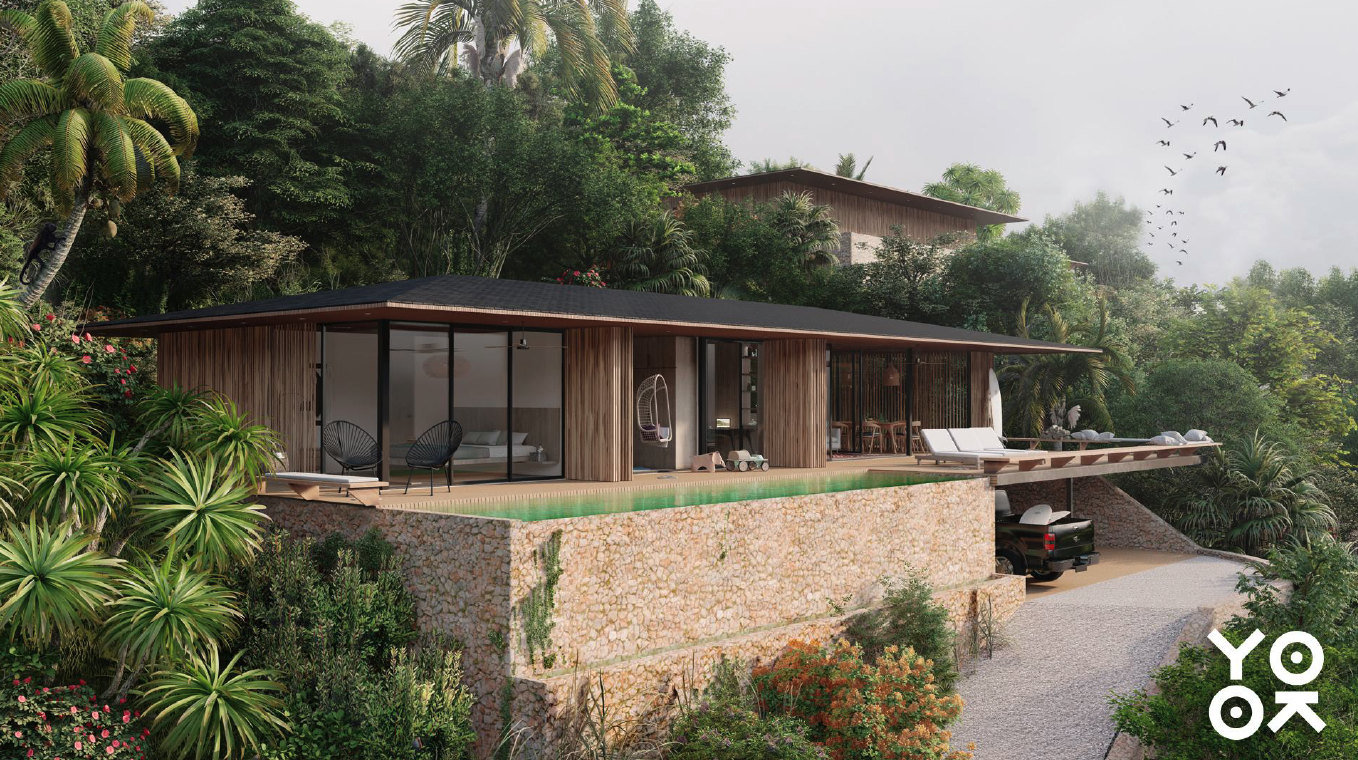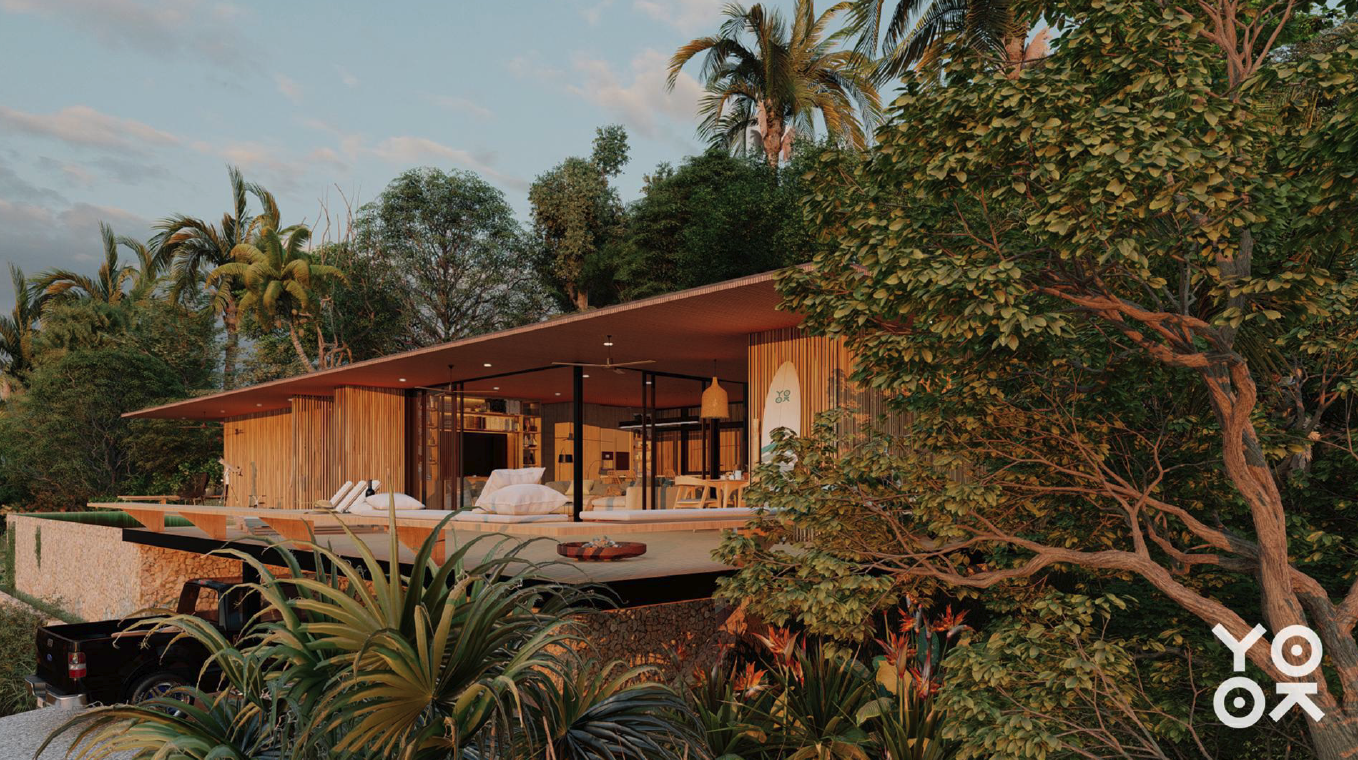 Both properties are conveniently located just across the street from our future restaurant & co-working facility, the fitness center, and the olympic-size swimming pool.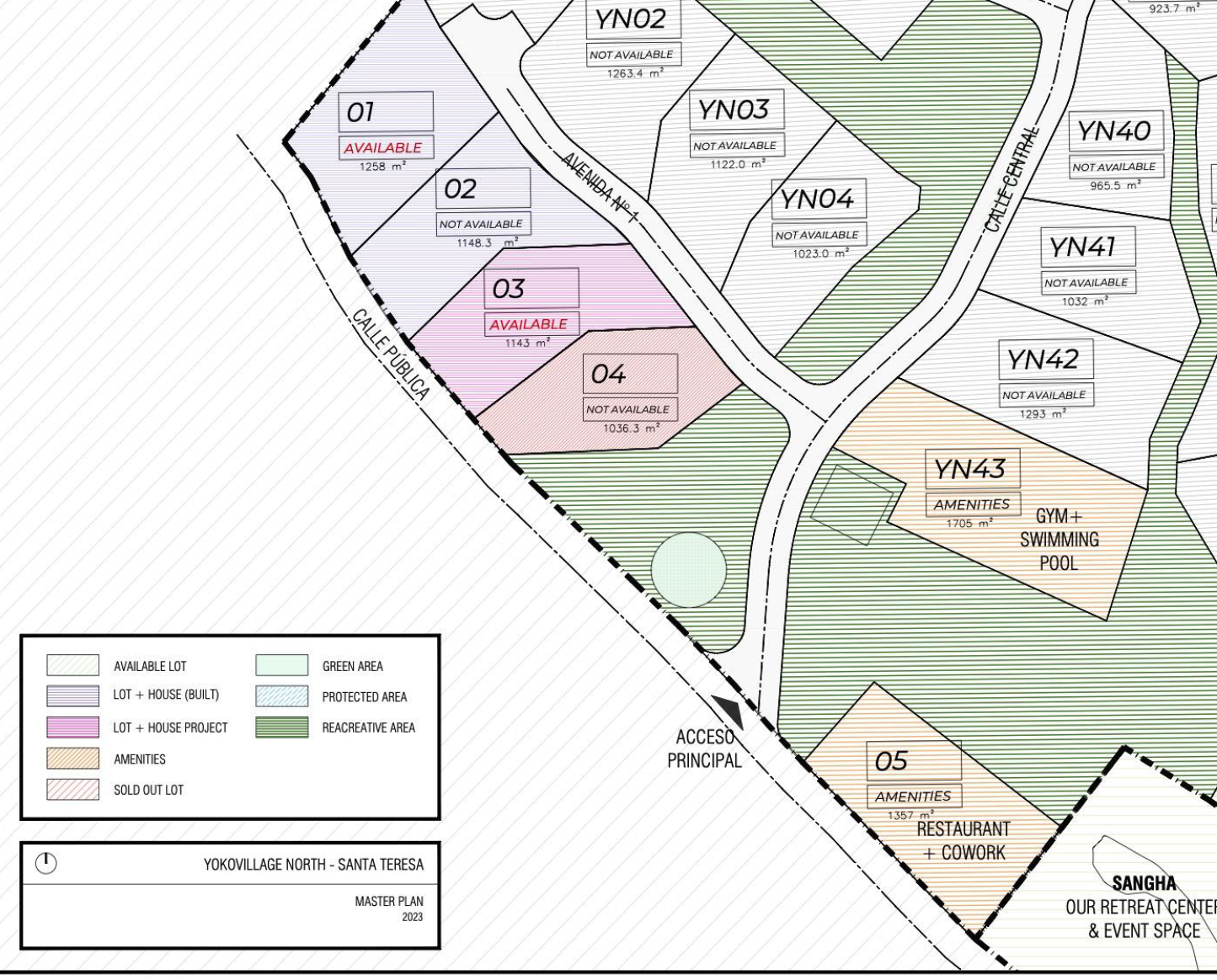 If you are interested in exploring your options, please contact us, and we will be happy to share with you in detail your options for investing in a home, and the benefits of community life at YokoVillage. If you would like to get to know the community, please fill out our application form, which helps us get to know your investment goals, and how you would like to be involved in the community.
If you are ready to get to know the YokoVillage community live and in person, consider joining us at YokoConnect, our community gathering featuring inspiring speakers, transformational gatherings, fun adventures and great music!
We look forward to seeing you in Paradise!
Pura Vida!