The current real estate market of Santa Teresa is hot and happening. We have been keeping ourselves busy, staying on top of the best deals in town. Our team is working hard to pass these deals along to our community before they disappear.
Costa Rica's real estate market has been growing for years, but the recent boom is undeniably thanks to the world-changing COVID-19 pandemic. More work-from-home opportunities, and a new-found appreciation for nature and serenity, are awakening people to the possibilities of a different way of life. This country seems to have found a balance between taking precautionary measures to ward off the virus, without over-infringing on individual's rights and freedoms. Furthermore, Costa Rica has an open investment scene that allows non-residents to purchase land, and eventually gain access to residency. It is not a surprise that so many people are looking to get themselves a little piece of paradise!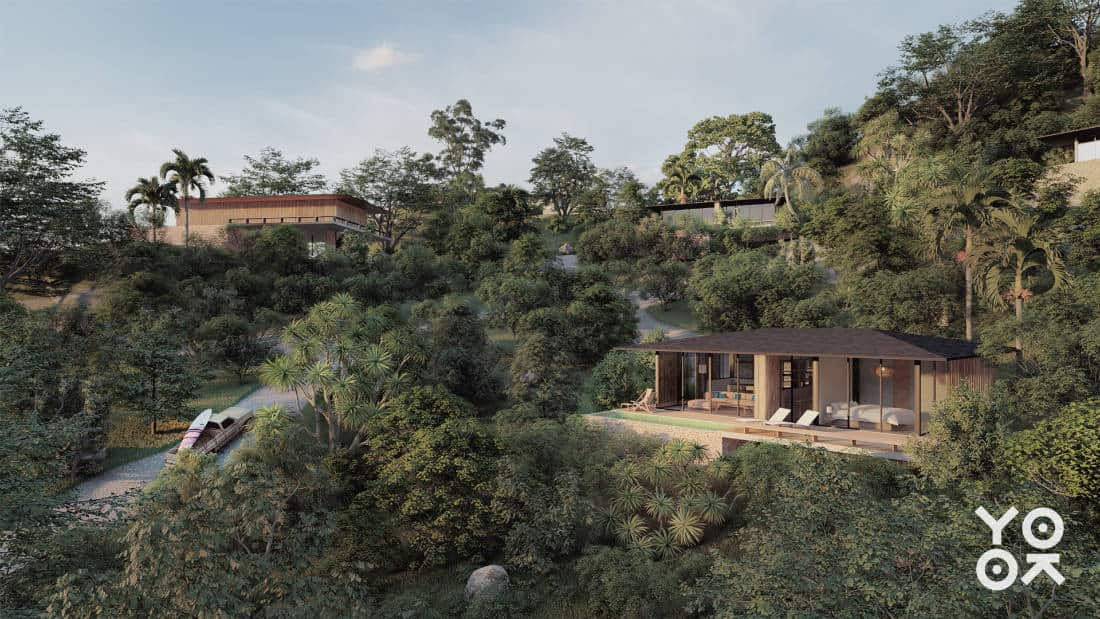 Here at Yoko Village, we recognize that this is an exciting prospect, but we are also aware that it can be a very complicated and challenging process to navigate. As Costa Rica does not have a regulated real estate industry, finding and then comparing land deals can be like trying to find a needle in a haystack. In this article, we want to make things as simple as possible by highlighting the important details of our best projects at this time and cross-comparing them with our nearest competitor to give you a reference point for how our offers stack up.
Yoko at Playa Carmen:
Without a doubt, this is the absolute best deal on land in Santa Teresa. The 30 hectares are located just off of the center of town, and we are pricing it at a 40% discount on the current market value. All of our other offers include construction, but with Yoko at Playa Carmen the choice is yours.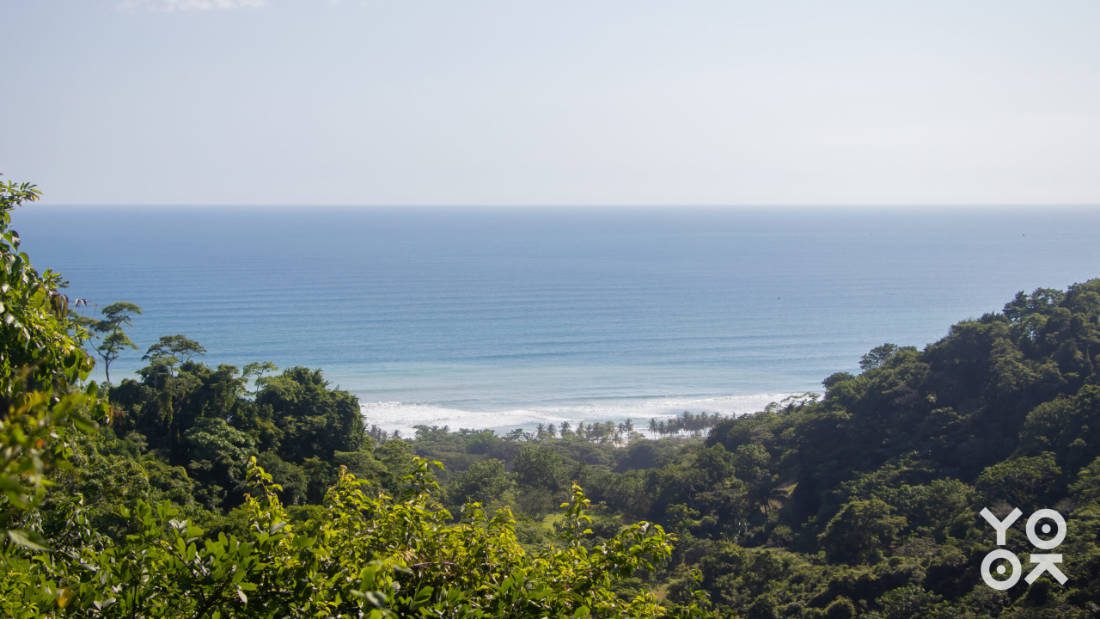 Let's look at the lot prices first. There are four options, each of which is 5000 m² of agricultural land. This means 10% is available for construction, in order to preserve the natural environment. You may build additional buildings (as staff housing) and other structures related to agricultural use.
| | |
| --- | --- |
| Prime Ocean View | $350K |
| Ocean View | $225K |
| Mountain / Valley View | $175K |
| Jungle View | $125K |
Next we'll look at the construction options – to build a Yoko-designed villa or not? This project allows buyers flexibility to work with our team or to follow their own plan. This also means that you have no required timeline for construction and can progress at your own pace. Our villa design and construction partners are available to you and the rates are as follows:
| | |
| --- | --- |
| Turn-key construction, managed by the Yoko team | $1440 / m² |
| Our construction partners, managed by you | $1200 / m² |
For more details on this investment opportunity check out our recent blog post here.
Paradise Hill:
Located atop a semi-private gated road, this single lot features panoramic ocean views. Its location is unique for catching sunset year-round, which is a rare feature to find. This 5000 m² property includes a flat clearing of around 1200m². With water and electricity already in place, your villa can be delivered in six months from the purchase date.
| | |
| --- | --- |
| 3 bedroom Yoko designed villa | $800K |
| 2 bedroom Yoko designed villa | $700K |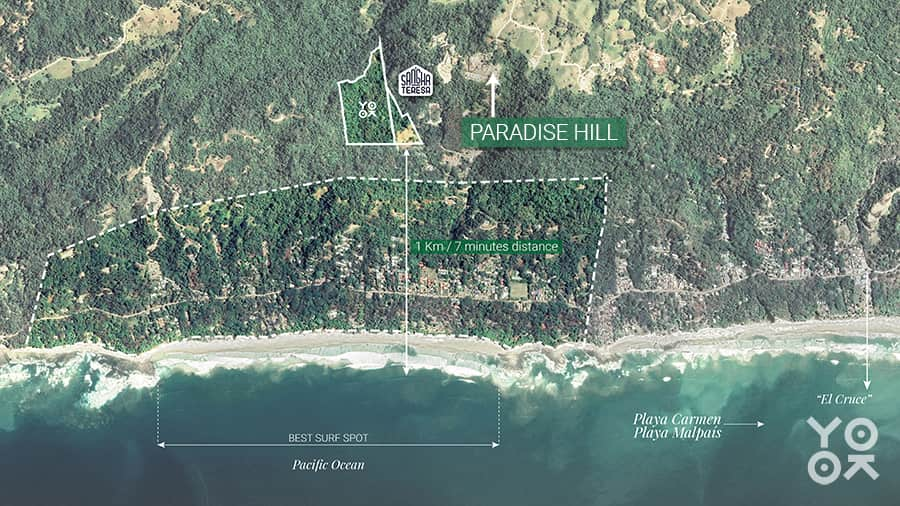 Yoko Village Model Home:
Yoko Village is constructing a 3 bedroom model home. We have a great deal to offer someone who has flexibility. This will be the first villa built in our first community, which means you will have the opportunity to start collecting rental income before anyone else. The lot is 1000 m² and tucked into a quiet corner of the village. An added bonus is that you will be exempt from HOA fees for the first two years.
| | |
| --- | --- |
| 3 bedroom villa with advanced renting potential | $650K |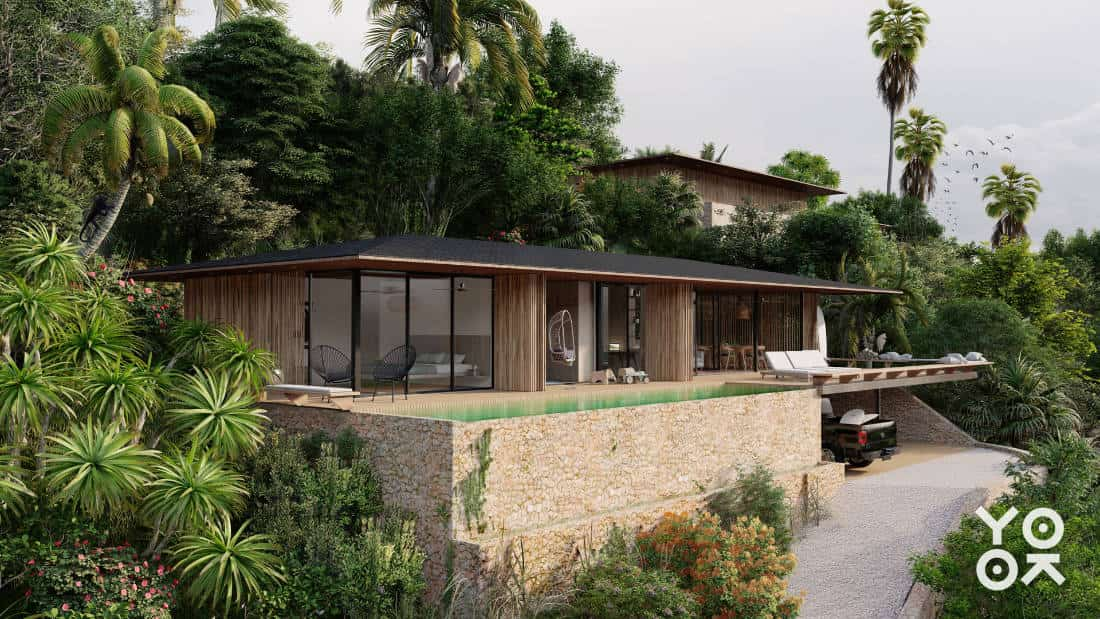 Yoko Village Phase 4:
This is our current purchasing phase in Yoko Village. We are a gated community that features a co-work center, gym, yoga deck, and more. Each lot is 1000 m², except for the ocean view lots which are 5000 m². Full details on this phase can be found in the presentation deck.
| | |
| --- | --- |
| 1 bedroom villa with jungle view | $396K |
| 2 bedroom villa with jungle view | $517K |
| 3 bedroom villa with jungle view | $808K |
| 3 bedroom villa with ocean view | $1.2M |
These are all excellent deals, but how do they stack up?
MarAMar is a gated community located in the center of Santa Teresa and is the closest comparable development to Yoko Village. It carries a much higher price point and has fewer community amenities. The following price is only for the lot – construction is done at an additional cost.
| | |
| --- | --- |
| 1201 m² jungle view | $660K |
Grand Overview
Location
Lot Size (m²)
Land (USD)
View
Villa (USD)
Yoko at Playa Carmen

5000

5000

5000

5000

$350K

$225K

$175K

$125K

Prime Ocean

Ocean

Valley

Jungle

$1200 / m²

or

$1440 / m²

(see above)

Paradise Hill
5000
$350K
Panoramic
Ocean

2BR $350K

or

3BR $450K

Yoko Village Model

1000

Included with villa
Jungle
3BR $650K
Yoko Village Phase 4

1000

1000

1000

5000

Included with villa

Included with villa

Included with villa

$650K

Jungle

Jungle

Jungle

Ocean

1BR $396K

2BR $517K

3BR $808K

3BR $550K

Yoko Village Phase 4

5000

$650K

Ocean

3BR $550K

MarAMar

1201

$660K  

Jungle

 
To see the return on investment for each of these investment opportunities, follow the link here.
To speak with our sales team directly about any of these amazing deals, please schedule a call here.
Completely Different Investment Opportunity
While all of the deals mentioned above are for more personal real estate investments, we also have another investment opportunity that is of a totally different nature. Sangha Teresa – Center for the Development of Human Potential is a one-of-a-kind glamping retreat center and an educational institute that is dedicated to the development and health of its participants. Our recent Sangha Teresa blog post can be found here, and it offers an in-depth exploration of our intentions and vision, as well as a call-in to our Work Exchange program. Additionally, you can browse through our presentation deck to learn more about this exciting project. At this time, we are looking for additional funding and if you would like to become an investor, we invite you to contact us here.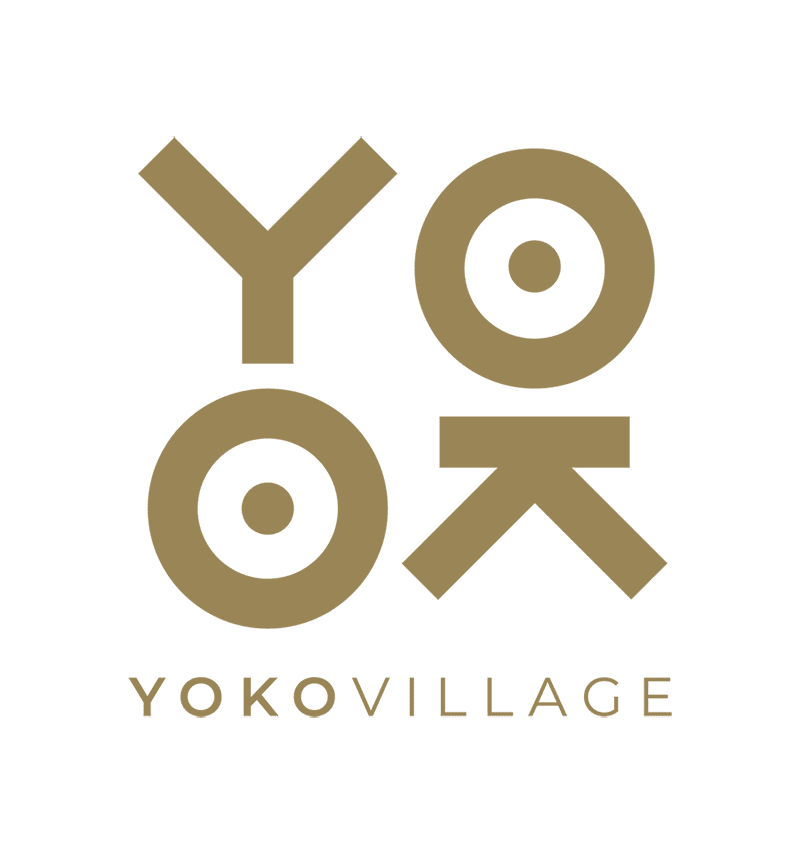 Follow our events on our Facebook and Instagram pages to stay up to date on what we are doing in the community. As always, reach out to us if you have any questions or want to schedule a call with us. Stay tuned for more exciting developments happening at Yoko Village!