We are beginning the year with good news! Since 2022 has come to an end, many interesting developments have been created, and new partnerships have been formed. 
We have built on our Architectural Planning & Design Procedure, which we've shared previously, and have now developed a consulting agreement to help streamline the process of building your villa! If you are ready to make your dream of owning a home in Costa Rica come true, or if you've already invested in YokoVillage, please schedule your first consultation with our incredible architect, Mauricio Slon, by clicking here.
If you've been on the fence of purchasing real estate in Costa Rica, and would like help determining if YokoVillage is the right fit for you, please contact us here. 
What's new for YokoVillage in 2023?
Yoko is not just a real estate company. We are creating communities for people who desire to live better lives; people who want to be the change they want to see in the world. Creators, visionaries, and dreamers. At Yoko, we also dream big, execute our plans, and manifest our vision.
We are excited to announce that we are in the process of creating partnerships with innovative eco-technology companies, who will partner with us in turning our visions into reality, and help us fulfill our commitment to Mother Nature, the local community, and contribute to a healthy economy.
Our goal is to establish a heart-centered, entrepreneurial co-working community, with an aim to positively impact all lives on our planet. 
By creating a synergetic network of members, forging new connections world-wide, leading to new  , and inspiring new ideas and collaborations, we will all be able to develop exciting new projects and startups, benefitting the whole planet!
Stay tuned on future announcements coming up soon, where we'll be sharing in more depth the 5 important verticals we currently have in our due diligence baking oven:
Green Energy

Innovative Waste management

Sustainable eco-construction

Vertical Farming & Food Security

Digital Connectivity
We hope that you will be as excited as we are about our new ventures and visions for the future!
Spanish Classes at YokoVillage!
And free English classes for the local community in need.
Many of us at YokoVillage want to improve our spanish skills, or begin to learn spanish, in order to be able to live more independently, communicate with the locals & get to know the community, and navigate life in Costa Rica with ease.
We are excited to announce that we have created a joint venture with one of the largest language schools in the world, Live Lingua. Those of us who have lived here will confirm that the best way to learn to speak Spanish is by simply practicing with a native speaker. That's where Live Lingua comes in, where you can learn to speak in a group setting with a native speaker, or even benefit from one-on-one classes, all virtually.
As part of our partnership, Live Lingua is offering a discount on language classes, and, if we get enough individuals from our community signed up, we can do a custom class exclusive to YokoMembers! The best part? We pay it forward by offering free English classes to the local community in Santa Teresa.
Yoko Family let's get fluent together! For details, please message our Language Program Coordinator here.
Yoko Connect March 7 – 12
Santa Teresa, Costa Rica
Join us in paradise for an amazing week of adventures – we only have about 13 spots left!
The experience of a lifetime awaits in this immersive retreat-style gathering, where you will have the opportunity to meet YokoMembers & your future neighbors, who have already invested in YokoVillage. For detailed information about our event, please see the YokoConnect Blog. Earlier this month we also announced the send half of our featured speakers and practitioners – come check out this blog here on who will be part of our line-up of inspiring Visionaries, Creators and Thought-Leaders!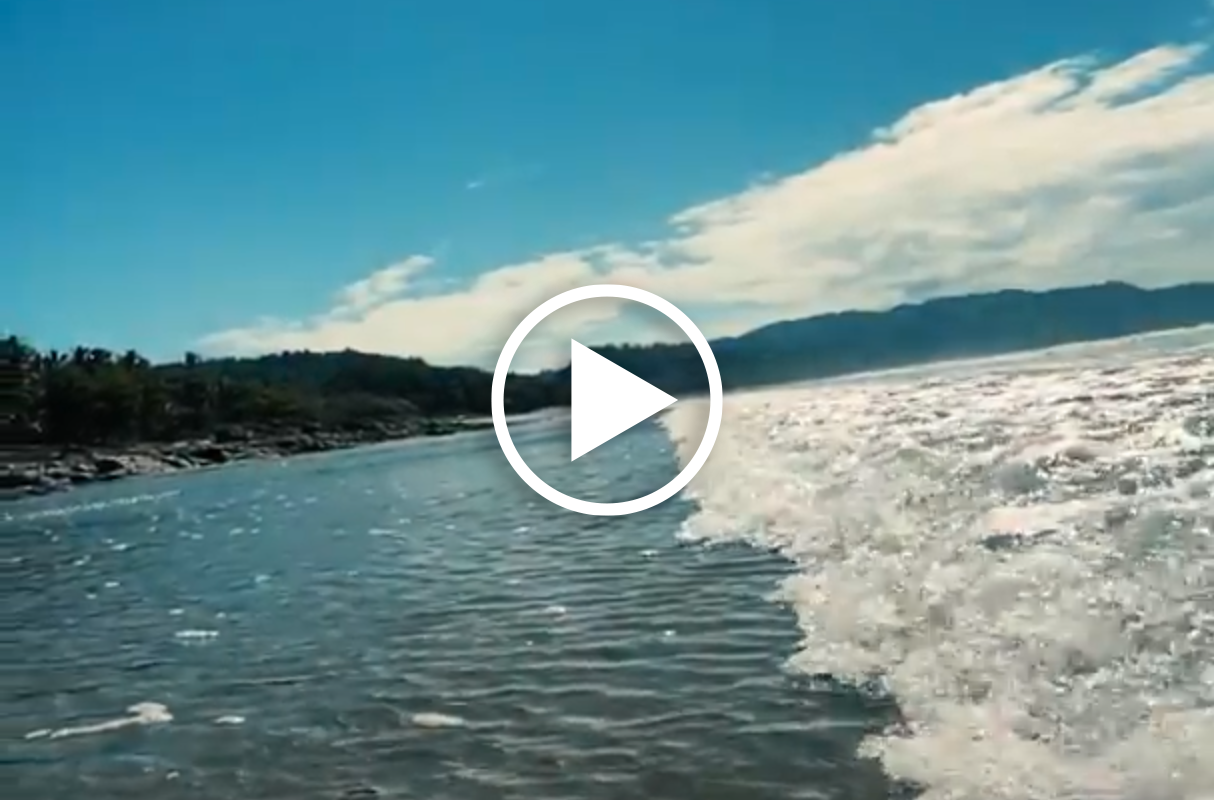 For the main musical act, we will be featuring internationally acclaimed musicians. We are still fine-tuning details, but will be announcing our special surprise guest soon! Stay tuned! 
With 47 participants now confirmed at YokoConnect, and due to high demand, we have decided to release an additional 10 tickets, and enhance our guest list to include up to 60 participants. That means we have only 13 spaces left, so if you're still on the fence about joining us on a week filled with inspiring adventures, now is the time to reserve your spot. Also, we only have very few spaces left at the Villas we had reserved and made available specifically for this retreat. To reserve the last rooms, as well as ATV's available for your transportation at the discounted rate, click here to buy your tickets now!
If you are attending, please schedule any experiences, sessions or additional classes now! We've already begun booking sessions with our incredible professionals who have joined forces with us, offering massages & healing sessions, surf classes to make Yoko Connect a unique & memorable event for ages to come.
Remember that the morning Yoga & Meditation classes are included in your package and free for all participants – however we need to know if you plan on attending the daily yoga classes to ensure we are creating a sufficiently comfortable space for practice and have enough supplies at hand for everyone!
Simply let us know your interested in experiencing any of the following offerings during your stay (details can be found in our first announcement and our second announcement of practitioners):
Free Daily Morning Yoga Sessions with Karin Ebner

Private Yoga Session/Well-being Consultation with Karin Ebner

Massages, Reiki Healing, Thai Massage, Therapeutic Bodywork with Sabrina Baldassarre

Energetic Cleanse with Noa Bar

Breathwork Experience with Emotional Wellness Coach Michelle Florez

Surf Lessons with Audrey Mayoud

Horseback riding on the beach at Sunset

Sunset jogging by the sea with Andre

Collective boat trip to Tortuga Island
We hope you can join us on this Dream Retreat, and wholeheartedly wish for you to experience Santa Teresa, and the people who chose to make it their home, to the fullest! 
Speaking from our own experience, don't wait until last-minute to reserve your spots, or any transportation you might need, such attempts are usually futile. We offer a free concierge service, and by simply clicking here you can email Eden, head of our concierge services, and schedule your appointments.
By the way, this is where we will all together be practicing yoga and meditation every day: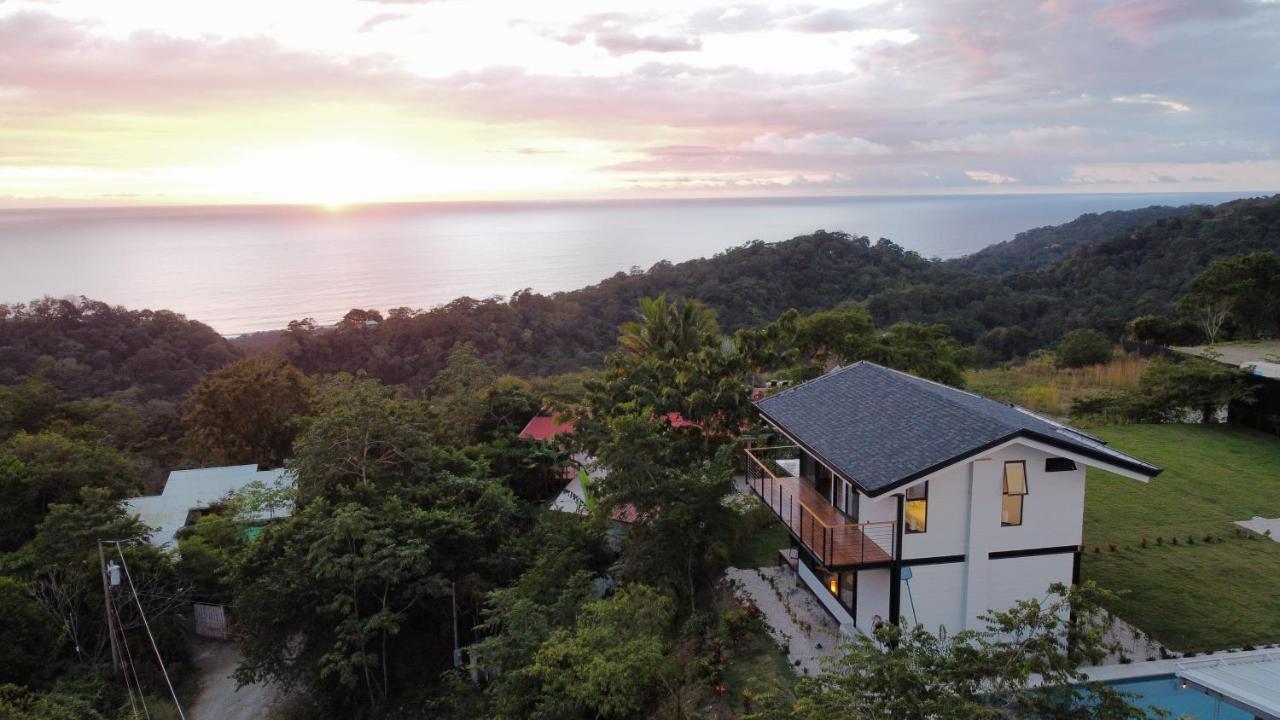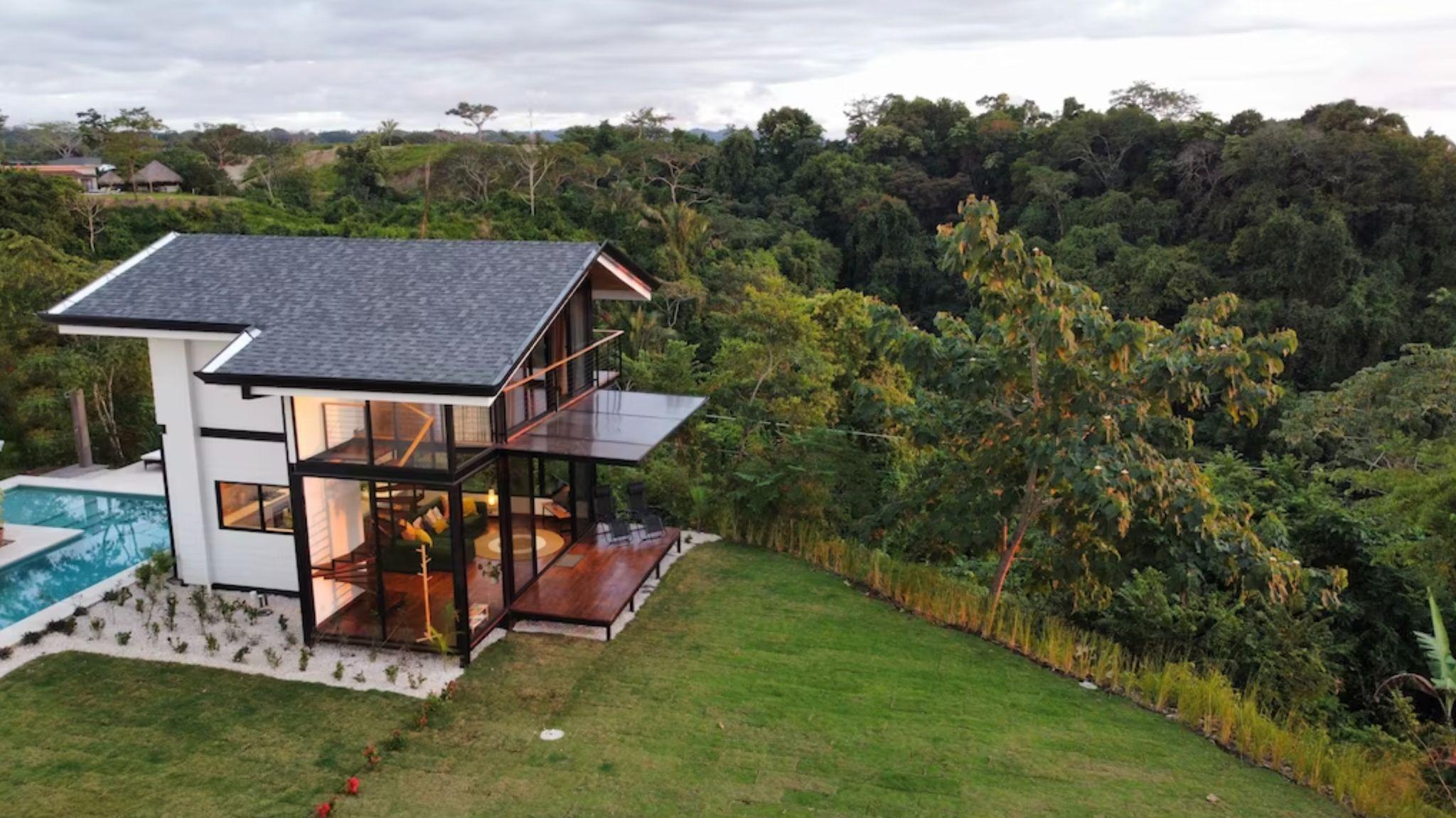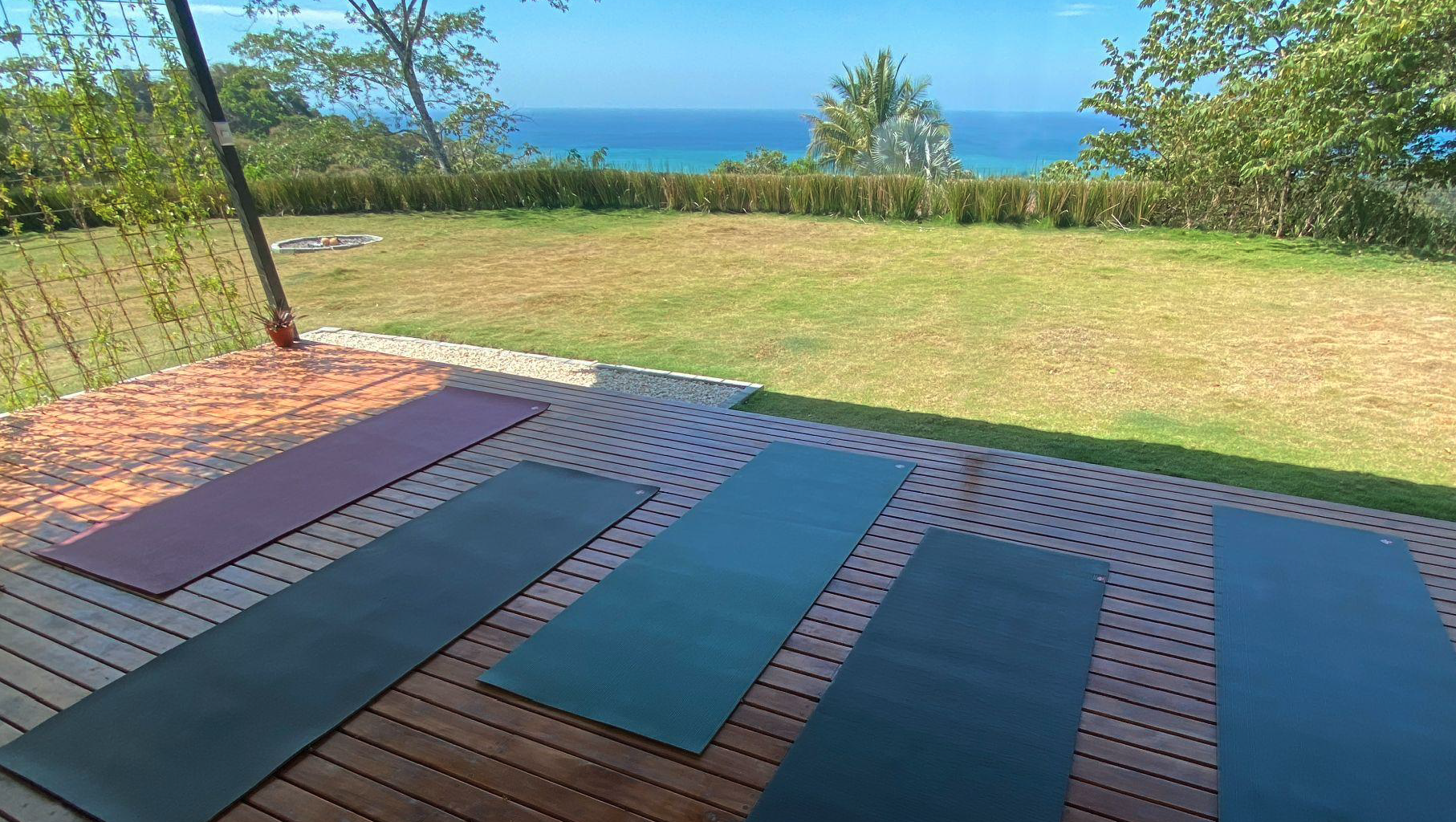 Sangha Update:
New images of our first tented bungalows, fully furnished, have just been released! Our sacred space is beginning to look like a retreat center!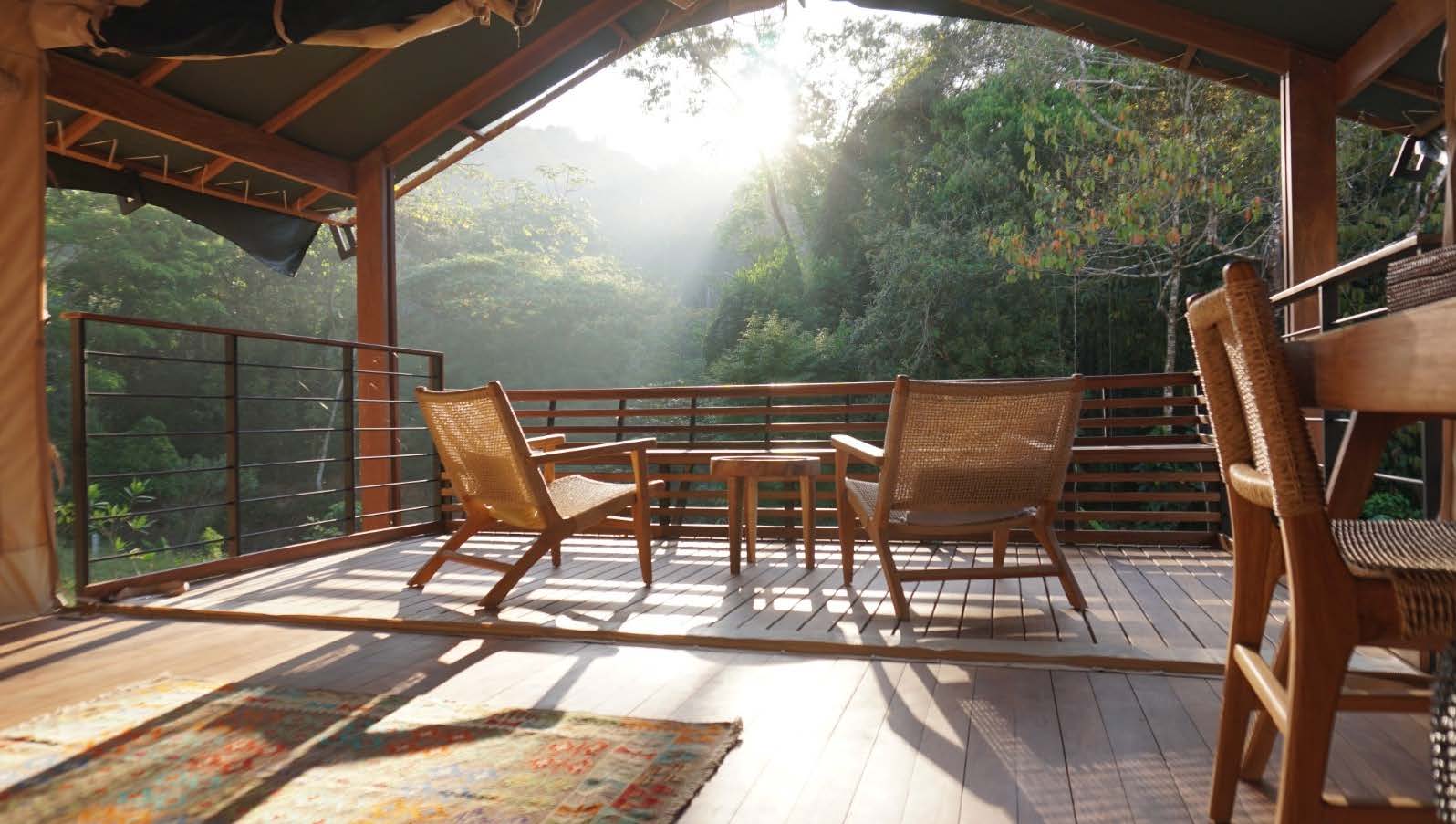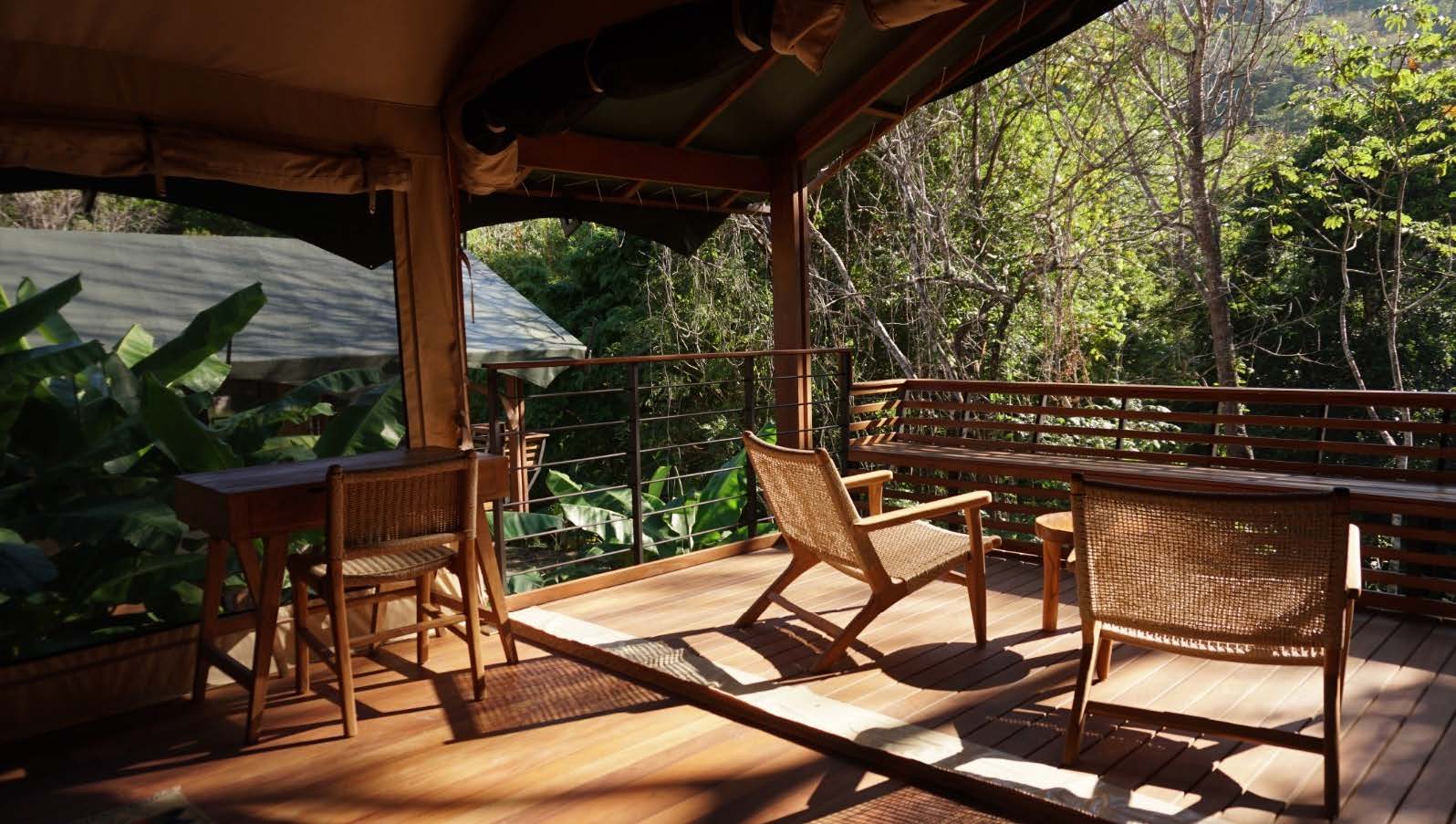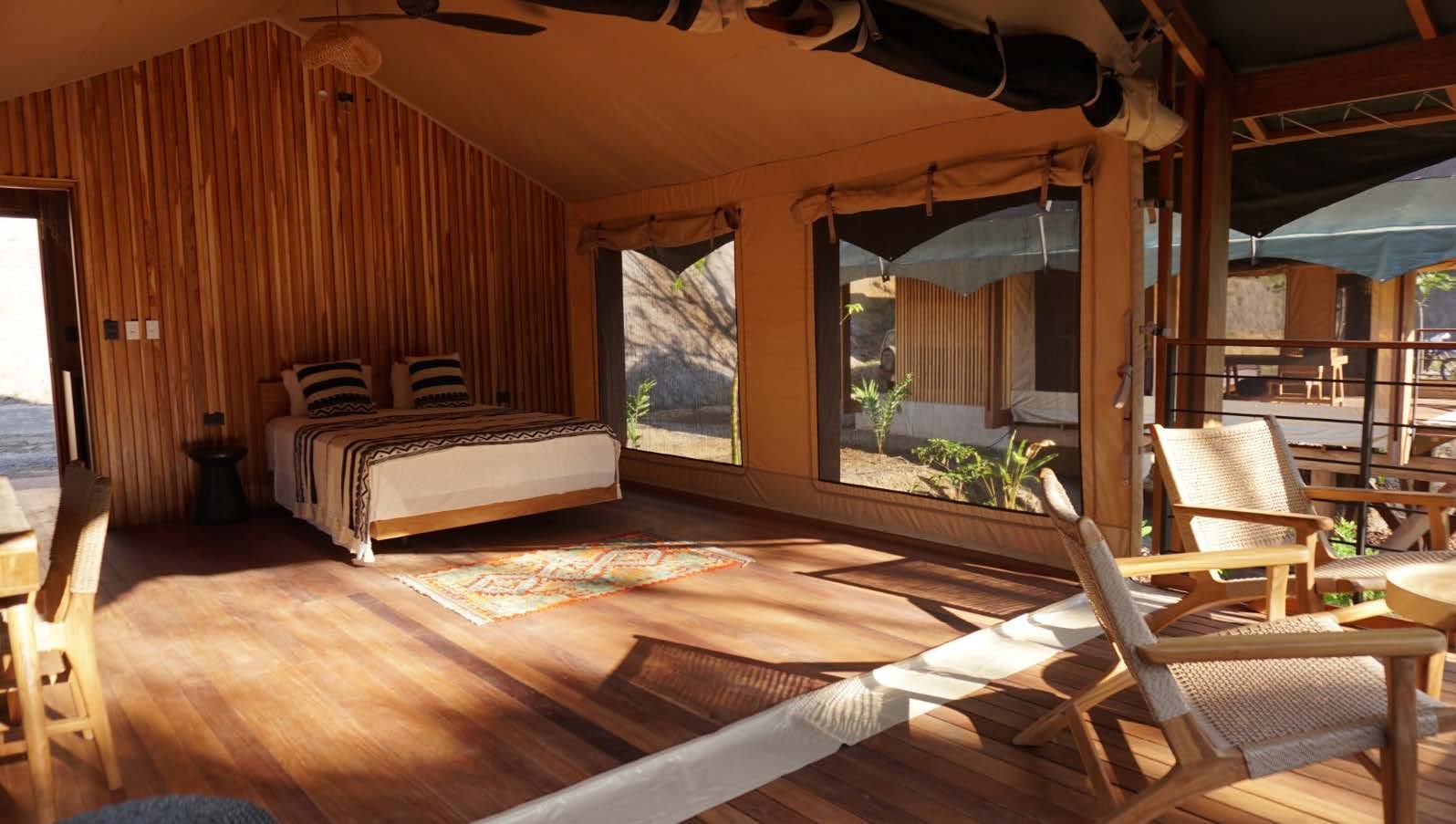 YOKO NORTH – GYM AND SWIMMING POOL DESIGNS
Take a look at our first architectural designs of the community pool and fitness center! We are currently in the process of designing a fitness center that will include a cardiovascular, functional fitness and weight area, a space for yoga and pilates, as well as a semi-olympic size pool, along with a pool bar and private deck for lounging. Our community spaces are designed for our residents to easily connect with each other!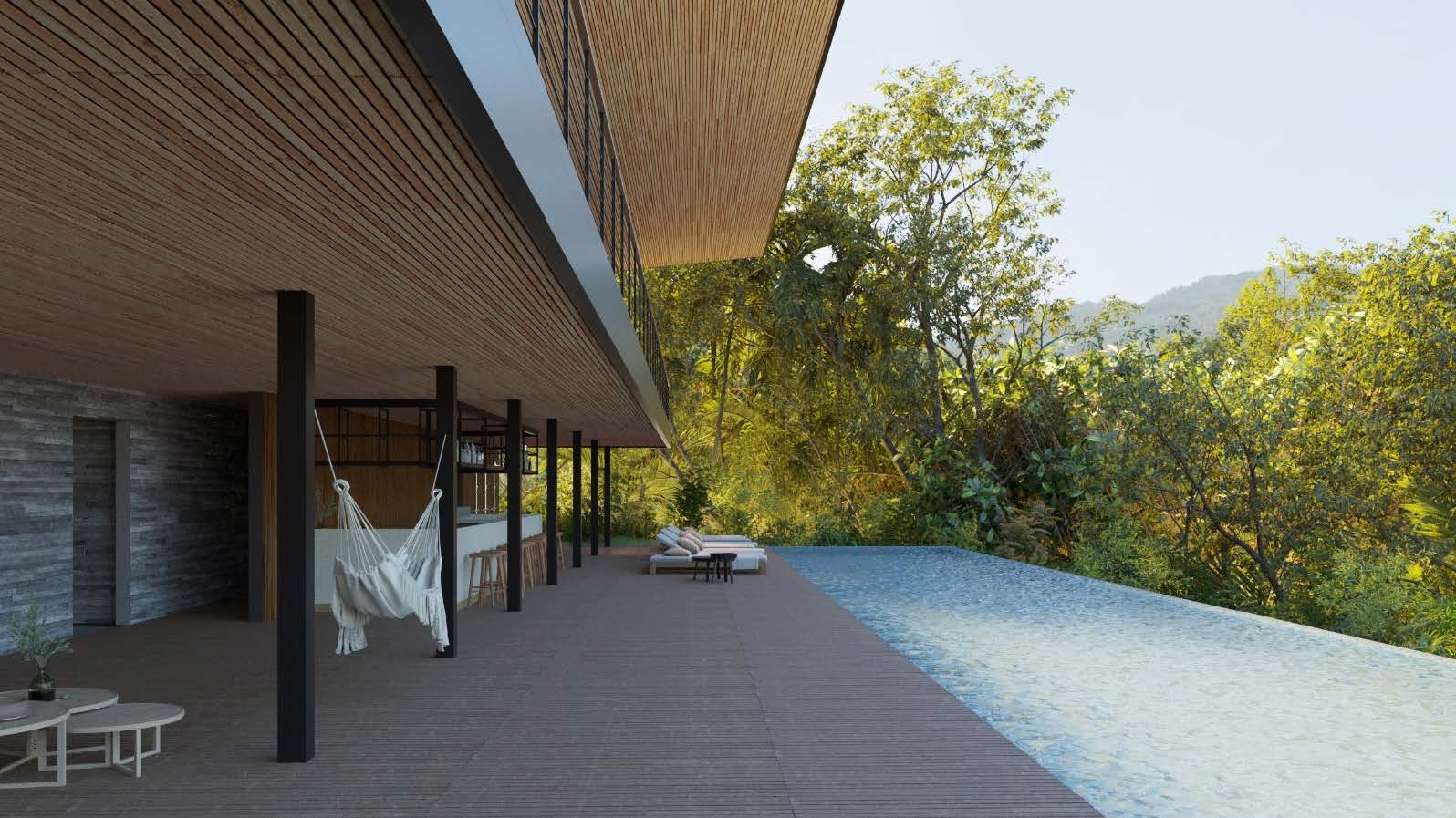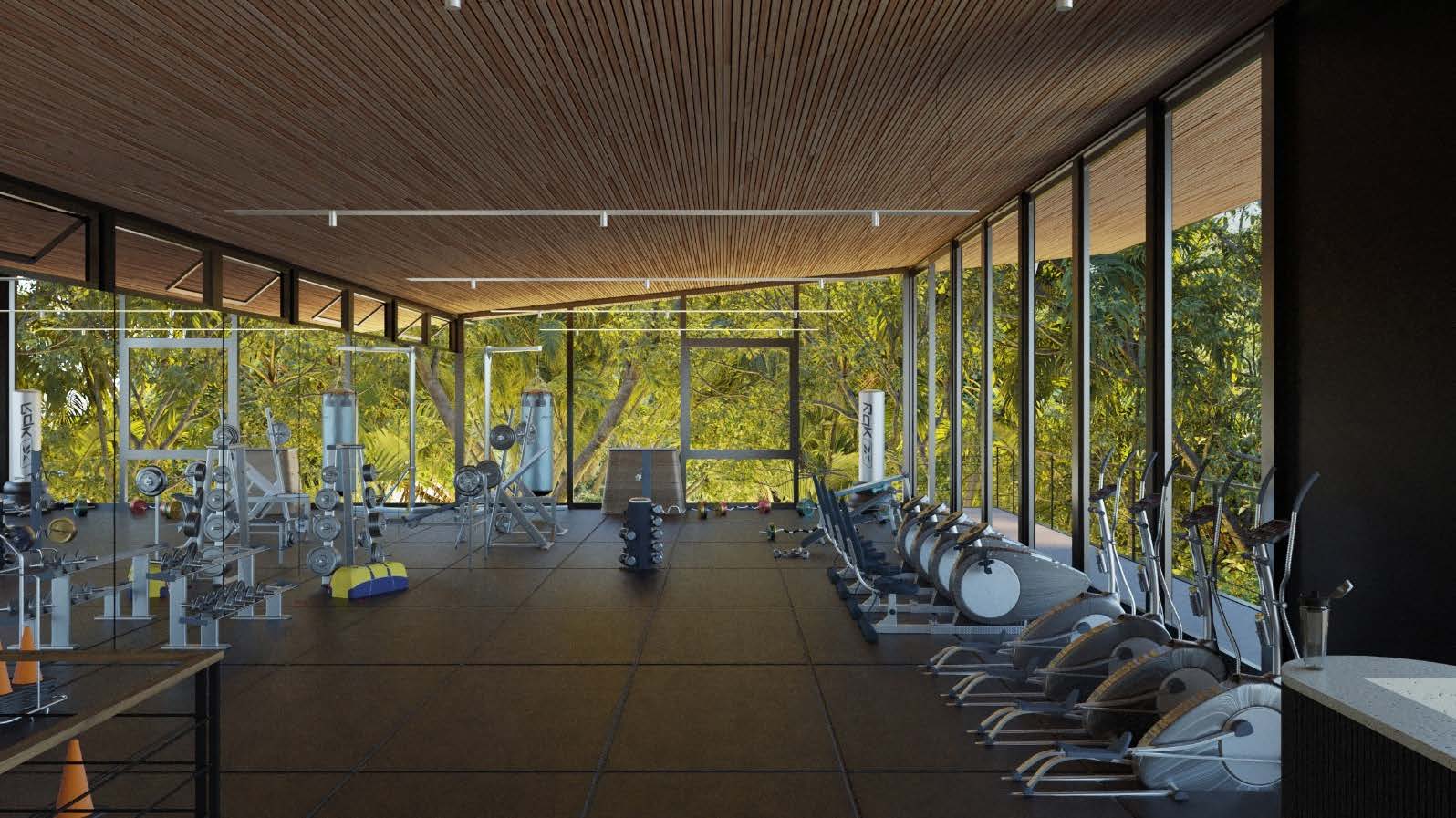 YokoNorth Update:
Finishing touches on first 2 Villas being finalized: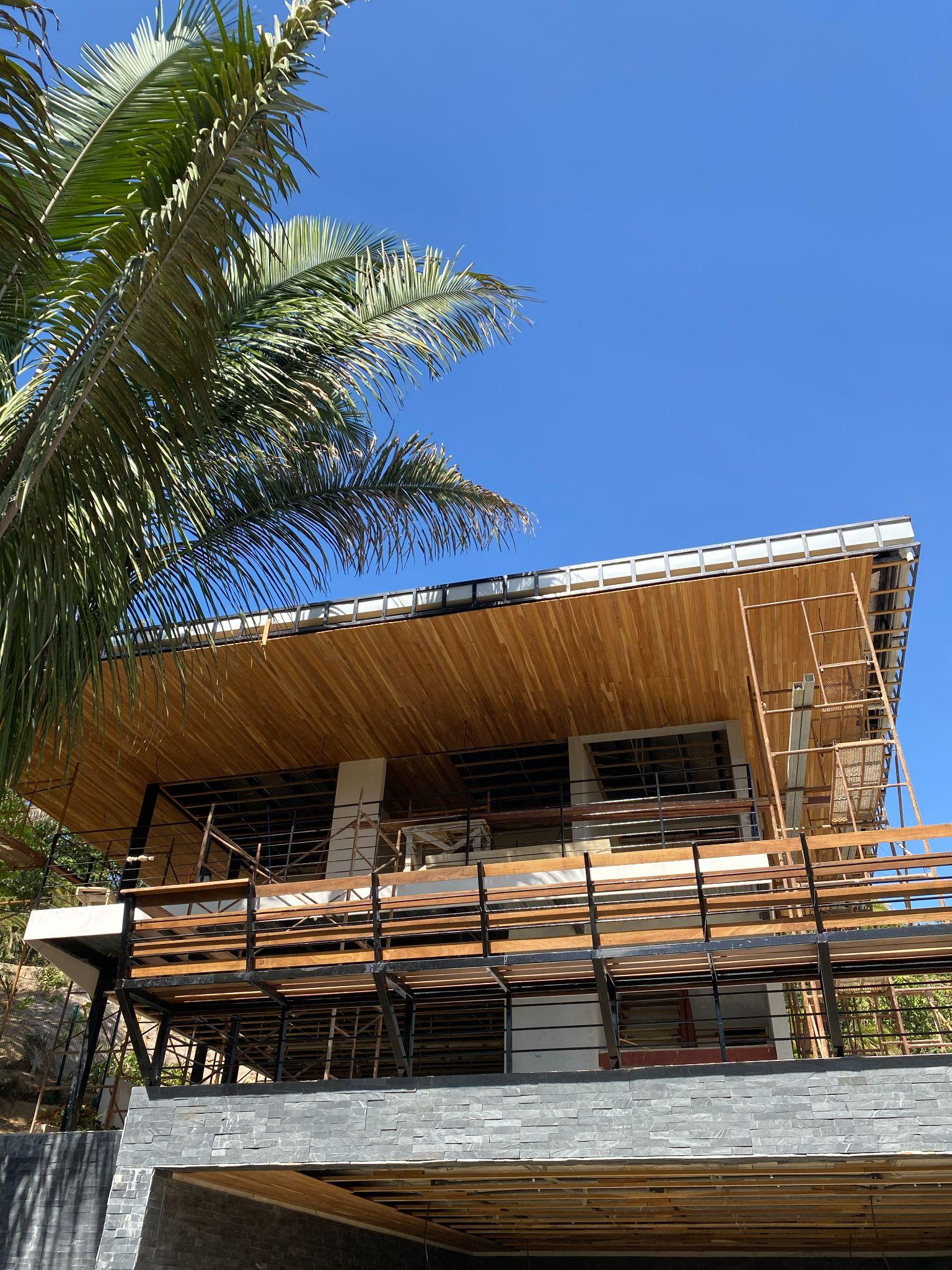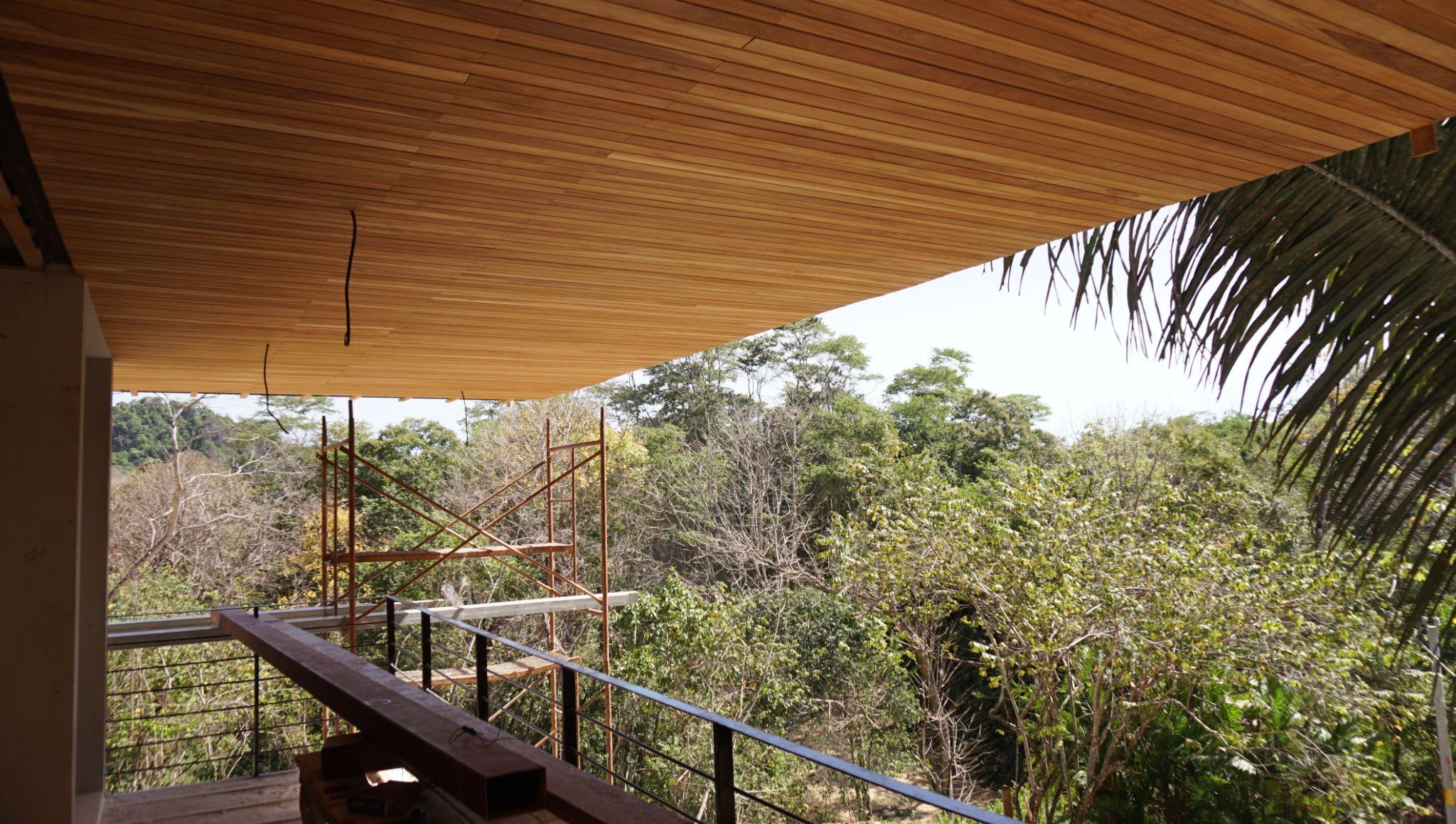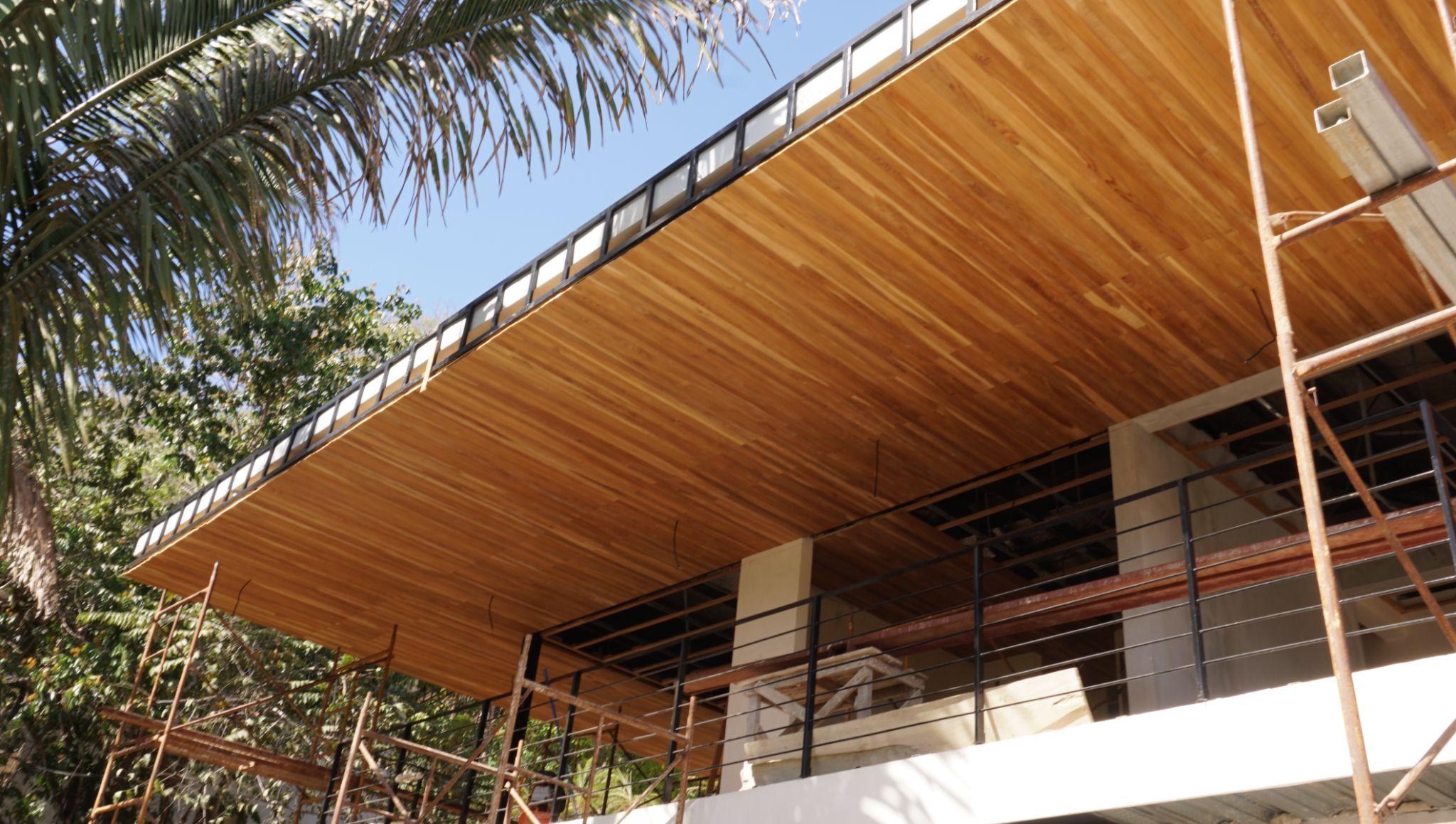 Follow our events on our Facebook and Instagram pages to stay updated on what we do in the community. As always, reach out to us if you have any questions or want to schedule a call with us. Stay tuned for more exciting developments happening at Yoko Village!